Heritage Bank, RTEAN Unveil Insurance Scheme for Travellers
By Dipo Olowookere
An insurance scheme for travellers aimed to assist road accident victims across the country has been introduced with the support of Heritage Bank.
Tagged Travellers' Accident Insurance Scheme (TAIS), the initiative was launched in partnership with the Road Transport Employee's Association of Nigeria (RTEAN).
RTEAN is one of the key unions in the transportation industry in Nigeria with several members, which was why the financial institution decided to work together with the association.
At the unveiling of the policy, Heritage Bank said TAIS will address deaths associated with the inability of travellers involved in an accident to offset hospital bills.
The Regional Executive, Abuja and North, Heritage Bank Plc, Mr George Okoh-Oboh, speaking at the launch of the scheme in Abuja, commended the thoughtfulness of RTEAN in coming up with such a program to save the lives of accident victims.
He stated that the partnership would help address the road safety crisis due to the tragic loss from a road crash death or severe injury which was compounded by the harm to families, social networks, and national economies.
According to him, the majority of victims are part of the working-age population (between 15 and 64 years old). In fact, road crashes have become the #1 killer of the young worldwide.
He pledged the continued support of the bank in ensuring the success of the scheme, emphasising that, "At Heritage Bank, we believe in this project and we are ready to support it as it seeks to address accidents on the road."
"This project will save lives of many Nigerians, so we are not just here to see what comes in but we are here to add value and ensure that it succeeds," he added.
The National President of RTEAN, Mr Musa Muhammed, in his remarks, said that the scheme aims at promoting the welfare of passengers while ensuring security for passengers' property.
He explained that the scheme would provide support to passengers who may be involved in an accident at the course of their journeys.
"This scheme covers all Nigerians involved in accidents that require medical attention while on a road trip.
"This is part of an effort to assist and improve the Nigerians transport system," the transporter added.
According to him, the scheme will cover only parks owned and operated by members of the group, stressing the need for the government to deepen investments in road infrastructure while ensuring security along the major road.
On his part, the senator representing Ondo South Senatorial District of Ondo State at the National Assembly, Mr Nicholas Tofowomo, urged transporters to ensure that workers are properly licensed and vehicles insured, noting that he would ensure the effective implementation of the scheme.
Bolt Introduces Interest-Free Vehicle Financing Scheme
By Dipo Olowookere

A vehicle financing scheme that will enable drivers in Nigeria to own a car with low equity repayment for about four years with no interest has been introduced by Africa's leading ride-hailing platform, Bolt.
The vehicle financing programme was made possible through Bolt's operative verification of driver identities and extensive data on driver activities in partnership with Sterling Bank's Alternative Finance.
The initiative will provide a better alternative for drivers who currently lease a car via the hire-purchase or rental model to drive on the Bolt platform.
A statement from the firm described this first-of-its-kind offering in Nigeria as part of its commitment to improving earnings for drivers while allowing them to maintain flexibility as vehicle owners.
"This initiative reiterates our continued commitment to helping our drivers earn more as our partners in moving Nigeria," Bolt Country Manager, Mr Femi Akin-Laguda, was quoted as saying.
Business Post reports that in the pilot phase, existing Bolt drivers who meet specific performance benchmarks while driving with Bolt will be prioritised for vehicle financing.
These drivers will be able to enjoy upfront equity contributions as low as a 15 per cent mark-up and minimum weekly-instalment payments.
Other benefits from the plan may include a monthly fuel card, comprehensive insurance and vehicle tracking for new and pre-owned cars with a three to a four-year repayment plan.
"Our drivers are vital to our business operations, and improving the earnings of every driver is fundamental to keeping the trust and loyalty that we have earned over the last couple of years," Mr Akin-Laguda stated.
"As we expand our presence into more cities across the country, it is important to provide solutions that ensure working with Bolt is more flexible and profitable for drivers, which inherently improves the overall experience for our riders as well.
"More importantly, the vehicle financing programme will enable drivers to earn at their own pace either driving full time or part-time," he added.
On her part, the Chief Marketing Officer (CMO) of Sterling Bank, Ms Temiloluwa Desalu, said, "We are very excited to be partnering with Africa's leading ride-hailing platform, Bolt, to bring this service to their drivers, and we are confident of a long-lasting and truly rewarding alliance."
"At Sterling Alternative Finance, we understand that Nigeria is a predominantly cash-centric society; this sometimes cripples the purchasing power of the average Nigerian and in effect can have a negative impact on our economy.
"Our mission is to improve the quality of life of Nigerians by providing a more sustainable, flexible, and convenient way to own vehicles.
"Through the Alt drive platform, Nigerians can now purchase new or pre-owned vehicles and pay steadily over a convenient number of years at no interest," she added.
PlentyWaka Partners GUO to Expand Travel Offerings
By Adedapo Adesanya
Nigeria's leading transportation technology company, Plentywaka, has partnered with a leading interstate transport company, GUO to expand both companies' travel offerings.
The partnership will see GUO enable its ticket booking on the Plentywaka app, therefore, joining its interstate travel network, Travelwaka and will also onboard 600 new buses from GUO onto its platform, leading to the opening up of new routes on the Travelwaka platform.
Major routes expected to debut on the platform include Lagos-Abuja along with about 200 others.
The recently-launched Travelwaka is majorly a booking platform for a network of interstate transport companies now including GUO Transports. It provides affordable tickets for major bus travel companies, offering as much as a 10 per cent discount.
It will also give users an easy and seamless way to compare options from a wide range of travel companies all in a single search, and on one single app as both companies combine technology, and marketing, to bring transport into one simple product, the Plentywaka mobile app.
Speaking on the partnership, co-founder and CEO of Plentywaka, Ms Onyeka Akumah, said: "The partnership with GUO Transport Services Limited is great for our users especially because we know a lot of them have been looking for routes that GUO operates on."
"We are very excited to have developed the technology behind an easy-to-use mobile app that will make the travel experience seamless for Nigerians," she added.
The partnership will capitalise on GUO Transport's experience, which has one of the largest range of routes among interstate operators on the Nigerian transport scene. Founded in 1980 as a division of G. U. Okeke & Sons Ltd, the company presently services more than 200 routes spanning the length and breadth of Nigeria and spilling into the West African sub-region.
With its modern, environmentally-friendly fleet and professional service, the company has become an icon in the transportation industry, providing safe, enjoyable and affordable travel to millions of passengers annually.
On the part of the company, its Director of Operations, Mr Kene Okeke, said it will enable GUO to deliver its remarkable services to more people.
"We are excited about this partnership with PlentyWaka because their values and offerings align closely with ours. We can now move more people from across Nigeria conveniently and without hassle."
With this new partnership and additional 600 buses, Plentywaka brings the total amount of buses on its Travelwaka network to 850. And the transport technology company which has completed over 350,000 rides in the last 20 months isn't slowing down.
"We will continue to sign leading bus operators in Nigeria as we aim to become the largest aggregator of bus operators in the country providing a better way to manage and monitor their bookings and customers," the company said.
Bolt Introduces Free in-App Calling Feature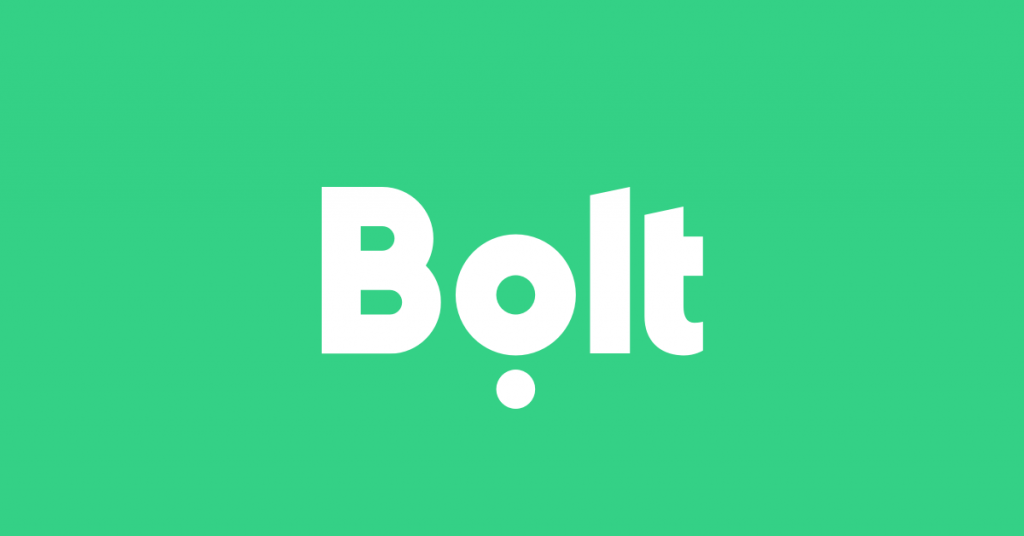 By Aduragbemi Omiyale
A feature that allows easy communication flow without extra charges to users has been introduced by Africa's leading ride-hailing platform, Bolt.
The Voice over Internet Protocol (VoIP) feature simplifies communication between riders and drivers and it is part of Bolt's commitment to the safety of its users.
It was explained that the new feature enables riders and drivers to utilise phone services over the internet, eliminating the cost of regular phone calls. In addition, the VoIP feature adds an extra layer of safety and assurance when riders engage with drivers.
Bolt pairs thousands of riders and drivers daily, with the in-app calling feature as an added security measure designed to protect user data.
Additionally, the Bolt platform includes other safety features such as GPS tracking, ride-hailing insurance available for all trips, amongst others.
For riders to activate and use the new VoIP feature, they are required to update their Bolt App and tap on the Call in-app button on the Contact driver options menu.
Once the feature is enabled, a call can be connected through the App to access the phone's microphone.  The App will also notify a rider when a driver is trying to call them.
"We are constantly innovating and identifying ways to ensure our services remain safe and convenient for both riders and drivers," the Country Manager at Bolt, Mr Femi Akin-Laguda, stated.
Mr Akin-Laguda added that, "This new feature ensures extra security that secures our riders and drivers' information and provides cost savings on airtime use."
"VoIP is similar to voice calls on other social media applications – users can place a call via the platform without necessarily dialling a phone number," he added.
Bolt has more than 10,000 drivers on its platform and provides an affordable, convenient and responsible service for riders. The VoIP feature will further improve user experience and enhance communication.
Latest News on Business Post