How To Link Your MTN, Airtel, Glo, 9mobile Lines to NIN
By Adedapo Adesanya
Nigerian telecommunication service providers have announced simple steps that subscribers can take to link their phone numbers with their National Identity Number (NIN).
It had been reported that the Nigerian Communications Commission (NCC) mandated telcos in the country to block all SIM cards that are not registered with NIN within 2 weeks.
This means that failure of the subscribers to update their registration records with operators with NIN will lead to the blocking or disconnection of the line by December 31, 2020, though there has been a huge public outcry about the sudden announcement of the policy and short time frame to implement it.
ALSO READ FG Cancels N20 NIN Retrieval Fee by Network Providers
The Nigerian Identity Management Commission (NIMC) has also directed that subscribers can link their NIN to more than one sim card. This can be done by taking their NIN to the office of their service providers.
The commission warned the general public to beware of fraudsters and scammers who are on the prowl to swindle unsuspecting people.
NIMC said that Nigerians already enrolled in the NIMC scheme but have lost their NIN should dial *346# to retrieve the NIN. It also said that USSD code is available on MTN, Airtel, Glo and 9mobile.
However, some Nigerians who have the NIN are still unsure how to go about linking their phone numbers to the 11-digit number.
Here are the few steps to link your phone number with your NIN across the major networks at the comfort of your home or office.
ALSO READ FG Approves Fresh 203 NIN Data Capturing Centres (See List)
For MTN users
To link your NIN, simply dial *785# using the phone number you wish to link, enter your NIN and submit or;
Dial *785#Your NIN# from the phone number you wish to link. The number will be linked to your NIN automatically.
Alternatively, visit https://mtnonline.com/nim/using your phone or computer.
Complete the NIN linking form by entering your name, phone number, NIN, and email address.
Submit the form as soon as you're done and wait for feedback from the network.
ALSO READ Reps Urge NCC to Extend NIN for SIM-Card Update Deadline to February 28
For Airtel Users
To link your NIN to your Airtel phone number, follow the steps below:
Dial *121# on the Airtel line you wish to link.
Type 1 for "NIN Capture" and send.
Enter your 11-digit NIN and send.
Wait for the message confirming your submission.
ALSO READ Your Money Not Safe With Famzhi Interbiz—SEC Warns Investors
For Globacom Users 
Subscribers are to text "UPDATENIN followed by the NIN First Name Last Name" to 109 or simply visit the nearest Globacom office to register/link their NIN.
For 9Mobile Users
9mobile said it is making effort to develop a system that would make things simple for its customers. You can check your NIN status by dialling *346# from your 9mobile line.
Business Post had reported that the federal government had approved 173 centres and 30 state government institutions to conduct enrolment for NIN across the federation.
The approved 173 centres and 30 state government institutions to conduct enrolment were thereafter announced on the NIMC website. You can check HERE for more.
UPDATE:
9mobile has now launched an online portal and USSD Code for linking NIN with SIM-cards.
NCC Tutors Nigerians How to Tackle Flubot Malware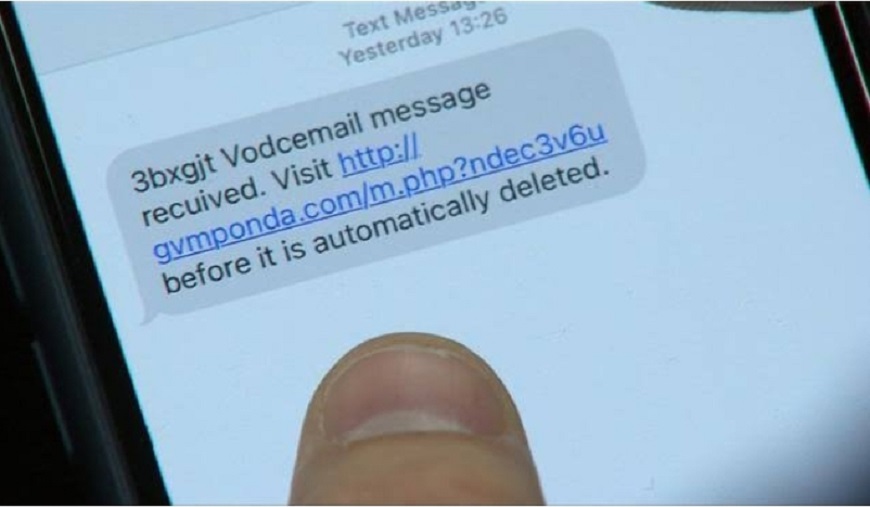 By Sodeinde Temidayo David
The Nigerian Communications Commission (NCC) has alerted Nigerian telecom users of the existence of a new high-risk and extremely damaging malware called Flubot.
The NCC's Director of Public Affairs, Mr Ikechukwu Adinde, said the malware is like every other malicious software and program designed specifically to disrupt, damage, or gain unauthorized access to a computer system.
"When Flubot infects a device, it can result in incalculable financial losses. Additionally, the malware creates a backdoor which grants access to the user's device, thus enabling the invader or attacker to perform other criminal actions, including launching other variants of malware," he said.
Information from the Nigeria Computer Emergency Response Team (ngCERT) revealed that Flubot malware targets androids with fake security updates and app installations.
The Flubot impersonates android mobile banking applications to draw fake web views on targeted applications, and its goal transcends stealing personal data and essentially targets stealing of credit card details or online banking credentials.
This malware can also be circulated through Short Message Service (SMS) and can snoop on incoming notifications, initiate calls, read or write SMSes, and transmit the victim's contact list to its control centre.
It attacks Android devices by pretending to be FedEx, DHL, Correos, and Chrome applications and compels unsuspecting users to alter the accessibility configurations on their devices in order to maintain a continuous presence on devices.
The new malware damages the security of devices by copying fake login screens of prominent banks, and the moment the users enter their login details on the fake pages, their data is collected and transmitted to the malware operators' control point.
This control quarter is where the data is exploited by intercepting banking-related One Time Passwords (OTPs) and replacing the default SMS app on the targeted Android device.
The malware is also capable of securing access into the device through SMS and proceeds to transmit similar messages to other contacts that may be on the device it has attacked, enticing them into downloading the fake app.
In a bid to tackle this malicious action, protect millions of telecom consumers and prevent criminal forces from using telecom platforms to execute fraud and complete damages, the NCC also listed measures to guard against attacks from Flubot.
Telecom users are expected not to install any app or security update following a page request, also not to click on any link when they receive a suspicious text message.
Users should also consider the use of updated antivirus software that detects and prevents malware infections, and apply critical patches to the system and application.
Also, the use of strong passwords and enabling Two-Factor Authentication (2FA) over logins should be embraced.
Data should be Backed-up regularly, and if affected by this campaign, victims should reset their device to factory mode as soon as possible as this will delete any data on your phone, including personal data.
According to the NCC, backups made after installing the malicious program should not be restored, and victims may contact ngCERT platform for technical assistance.
Infected personnel will also need to change the passwords to all of y online accounts, with urgency, around online bank accounts.
If anyone has concerns that their accounts may have been accessed by unauthorized people, they are advised to contact their bank immediately.
Interswitch Unveils Report on Future of Africa's Digital Economy
By Modupe Gbadeyanka
A report aimed to help drive the growth of African businesses through blockchain technology has been unveiled by Interswitch Group, a leading integrated digital payment and e-commerce company on the continent.
The whitepaper titled Blockchain Technology: The Future of Africa's Digital Economy, according to the Managing Director of Transaction Switching and Payment Processing at Interswitch, Mr Akeem Lawal, "was inspired by the need to demystify the ambiguity around blockchain technology for African businesses, thereby driving digitization and socio-economic growth across African markets."
"We are passionate about empowering Africans and advancing the African payment landscape, and we are consistently identifying opportunities and exploring innovative ways to enable businesses to transform and scale," he added.
Blockchain technology is a digital ledger that stores transactions. Essentially, it is a digital system for recording transactions in multiple places at the same time thereby making it impossible to falsify the data stored on it. The technology is evolving globally and businesses are integrating Blockchain technology into their business infrastructure.
The whitepaper document released by Interswitch contains details on how businesses can leverage blockchain technology to transform their businesses and the prospects it portends for the future of Africa's digital economy.
Mr Lawal disclosed that the document encapsulates the benefits of blockchain technology and how it will help strengthen businesses because of its efficiency, better security in keeping records and safety.
"While the blockchain technology is a relatively new phenomenon in Nigeria and Africa, we are particularly excited about our partnership with Interstellar with whom we are developing a native blockchain infrastructure that is tailored to suit the African market," he stated.
"This initiative will deepen digital payment, lower the cost of local and cross border payment as well as champion the cause for localization of emerging technology," Mr Lawal assured.
He urged everyone to read the whitepaper document because it addresses existing challenges in the Fintech sector and simplifies the use of blockchain technology in unravelling these challenges.
Google Thrills Android Lovers With Pixel 6, Pixel 6 Pro
By Ashemiriogwa Emmanuel
It is an exciting moment for Andriod and Pixel lovers as Google is set to reveal its new Pixel 6 and 6 pro phones in a few hours' time.
While the multinational technology company traditionally holds an October hardware event to reveal its new Pixel phones, it is a new thing that it had already announced this year's innovations to be unveiled.
"On October 19, we're officially introducing you to Pixel 6 and Pixel 6 Pro—the completely reimagined Google phones. Powered by Tensor, Google's first custom mobile chip, they're fast, smart, and secure. And they adapt to you. #Pixel6Launch," the company had earlier disclosed.
However, the excitement from fans all over the globe seems to be below expectation given that a lot has already been learned about the upcoming Google flagship, thanks to some leaks on the key details of the phones which have been in circulation before now.
There are no confirmations on what the new products will function like, but various leaks have it that the regular Pixel 6 is set to have a 6.4-inch FHD+ display with a 90Hz refresh rate.
It has also been speculated to sport a 50MP main camera and a 12MP ultrawide, while the Pixel 6 Pro ups the ante with a 6.71-inch QHD+ display with a 120Hz refresh rate and a third 48MP telephoto camera with 4x optical zoom.
Regardless, the introduction of the two new versions will see not only a significant departure from previous Pixels but also Google's first attempt at its own silicon & Artificial Intelligence – a revolutionary outcome for Android users.
What has been confirmed is that the Pixel 6 and Pixel 6 Pro will be the flagship devices for the latest Android version – 12, which also has a major visual design change.
The event which is themed Pixel Fall Launch will not only focus on the introduction of Pixel 6 and Pixel 6 Pro as there is room for surprises, that is, the unveiling of sister gadgets or applications.
According to Google, the launch is scheduled to commence at 10 a.m. PT / 1 p.m. ET / 6 p.m. BST. This means that for West African Time, it will be watchable starting from 6 pm today, and can be viewed on several platforms using various live-stream options.
Latest News on Business Post