Jama Onwubuariri Remains Our MD, Not Temidayo Adeboye—TTP Declares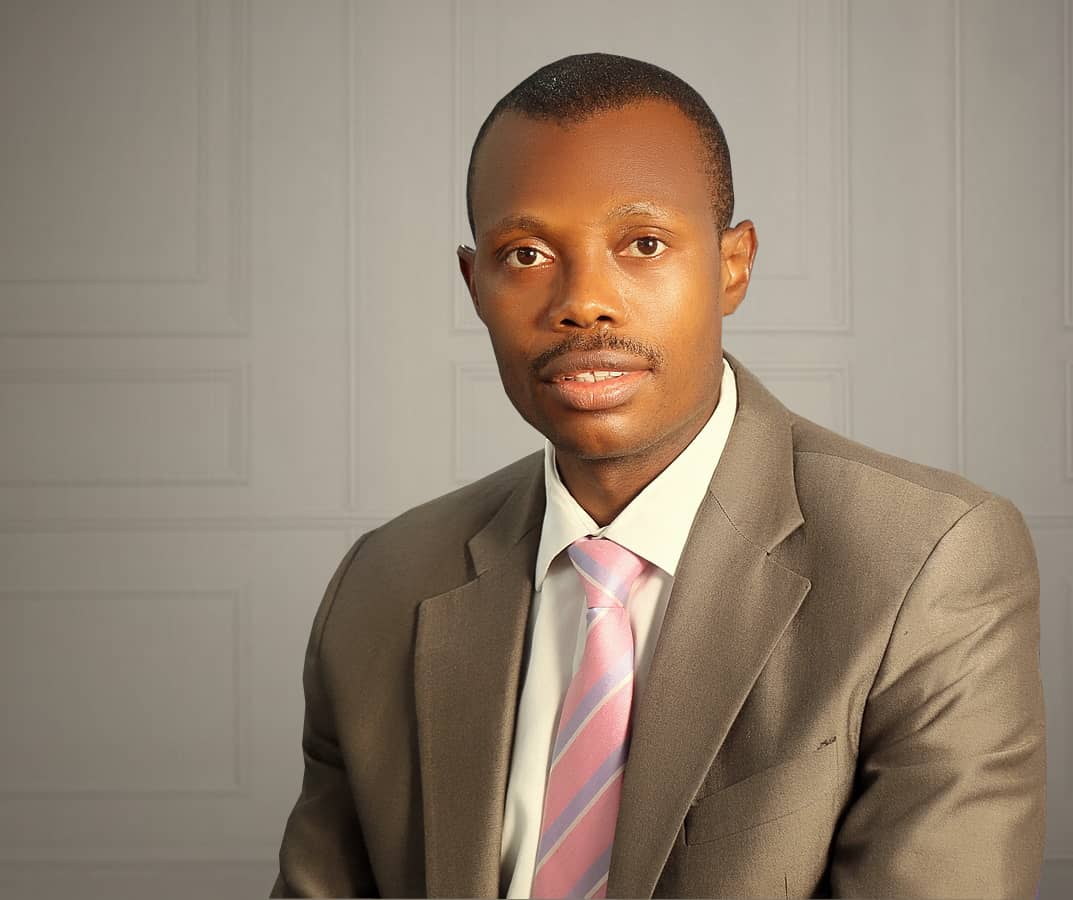 By Aduragbemi Omiyale
The board of directors and management of Trucks Transit Parks Limited has stressed that its co-founder and Managing Director, Mr Jama Onwubuariri, has not been removed from office as speculated on social media.
It was rumoured that Mr Onwubuariri was shown the way out of his office because of some issues, with Mr Temidayo Adeboye appointed to occupy the seat in an acting capacity.
But the Nigerian technology company described the reports as false with no iota of truth, calling Mr Adeboye an impostor.
In a statement issued on Saturday to refute the rumours, TTP, renowned for its proprietary software, Ètò app, an electronic call-up system that has contributed significantly to decongesting truck traffic in and around the Apapa and Tincan Island ecosystem, urged members of the public to disregard the reports.
The firm noted that it has not changed its leadership structure as there was no need to carry out such an exercise since the occupiers of the various positions are executing their tasks diligently.
"TTP wishes to officially inform the public that its co-founder, Mr Jama Onwubuariri remains the Managing Director of the company and that no lawful process for a change in directors or management has been initiated.
"The entire board of directors of the company as filed and certified at the Corporate Affairs Commission (CAC), Abuja remains intact. You can confirm our management team details on the About Us section of our website, www.ttp.com.ng," a part of the notice read.
"The public is therefore advised to disregard any information or anyone claiming that a change in the composition of the board of directors of TTP has taken place, and further treat (Mr Temidayo Adeboye or) any person posing as the Acting Managing Director of the company as an impostor," the company said.
"Our 24/7 operational support to the maritime ecosystem in Apapa remains uninterrupted," it further stated, pointing out that, "Since the launch of the truck call-up system in February 2021, the company has recorded significant strides in traffic management, deploying its traffic management technology Ètò to solve the perennial challenge of traffic gridlock in Apapa and its environs. This has also significantly improved cargo evacuation from the ports."
Bolt Launches Ride-Hailing Inter-City Service, Offers 20% Discount
By Aduragbemi Omiyale
The dreams of Nigerians travelling across towns and cities in Nigeria in a comfortable manner have now come to pass as a leading mobility platform, Bolt, has launched the first ride-hailing inter-city service, with customers enjoying a 20 per cent discount for rides booked on the platform, though only valid for up to a maximum of N5,000 per ride.
In a statement issued on Wednesday, the company said the inter-city category on Bolt offers fast and convenient rides, noting that this service was launched on the backdrop of its desire to connect cities and transport people conveniently, an extension of its intra-city offering.
However, this service is currently available for the Lagos-Ibadan and Owerri-Port Harcourt routes and is accessible through the mobile platform, allowing users to book trips to and from these cities conveniently.
With the festive period approaching, Nigerians can utilise the inter-city service to visit family and friends within these cities where the service is available.
This provides riders with safe, fast and comfortable rides at the touch of a button. Bolt's inter-city category advances its commitment to excellent service delivery by simplifying city-to-city transportation. With the innovative offering,
To use the service, riders can request an inter-city trip by simply setting their destination on the platform, confirming their pick-up location, and then clicking on request, which will connect them to a nearby driver, just like the intra-city service.
The difference is that the inter-city service is only available from 6 am until 3 pm daily. The inter-city service also provides replacement vehicles on standby to ensure no hindrance affects the journey.
In the statement, Bolt reiterated its position as the leading platform in Nigeria's ride-hailing industry, noting that its ultimate focus is optimal customer satisfaction.
Since launching in the country, Bolt has redefined the mobility sector in Nigeria with innovative and unique offerings that ease riders' mobility and provide earning opportunities for drivers.
Traffic: LASTMA Scolds Motorists Queuing up for Fuel
By Modupe Gbadeyanka
Motorists queuing up for fuel at the different filling stations in Lagos have been warned against causing traffic gridlock, thereby putting other road users under untold hardship.
This caution came from the Lagos State Traffic Management Authority (LASTMA), which expressed its displeasure over the development.
Queues resurfaced at the various petrol stations in the metropolis over the inability of fuel transporters to get the product across to independent marketers, causing some areas to experience the disruption of the free flow of vehicles.
While deploying more officers on traffic monitoring around filling stations across the state, the General Manager of LASTMA, Mr Bolaji Oreagba, said other road users should be considered by motorists who impede traffic flow.
He said the agency received reports of long queues around filling stations caused by motorists parking
indiscriminately and blocking roads while queuing to buy fuel.
The LASTMA described this as "disorderly behaviour," saying the government will not tolerate such acts, imploring petrol marketers to ensure that their products are sold in an orderly manner that would not impede the free movement of other road users.
"The scarcity of fuel being experienced is not an excuse to block and impede traffic flow across Lagos. We want our roads to be free. We do not want fuel queues to constitute a burden for other road users in Lagos," the General Manager stated.
He reiterated that efficient traffic management has remained crucial in the attainment of a seamless multi-modal transportation system in Lagos.
Haul247 Moves to Provide Haven for Trucks, Warehouses
By Adedapo Adesanya
With logistics recognised as the key to unlocking Africa's commerce potential, Haul247, a Google Black Founders' Fund grantee, has positioned itself as the continent's Airbnb for trucks and warehouses.
Africa's logistics industry remains fragmented, with informal carriers operating over 80 per cent of the market with one to three vehicles, indicating an urgent need to address the supply-demand mismatch since the ecosystem cannot optimize itself.
Experts argue that while the value of all logistics assets, including infrastructure and vehicles, can easily account for half of an advanced economy's gross domestic product (GDP), Africa's logistics sector continues to be hampered by a lack of supporting infrastructure, bottlenecks in service delivery, and a widespread informal approach to logistics business.
To tackle one of these critical issues, Haul247 founders; Mr Sehinde Afolayan, Mr Tobi Obasa and Mr Akindele Phillips believe that solutions to logistics in Africa that do not solve warehousing challenges will be more costly, inefficient, and risky.
For the trio, Haul247 was birthed after weeks of brainstorming to be the "Airbnb" for trucks and warehouses in Africa. The company's value proposition is a unique platform offering opportunities for clients to transport and store their goods in one logistics ecosystem.
"Most companies cannot accurately predict and forecast since different vendors handle transportation and warehousing needs. This makes it hard for them to control, distribute and plan their logistics requirements effectively," Mr Sehinde said.
He further noted, "Most manufacturing companies in Africa concentrate their manufacturing hubs in one city and move or distribute their products to other cities and towns across the countries. Typically, truck owners charge manufacturers and shippers exorbitant fees since they have to absorb the empty return leg.
"With Haul247, the system matches orders with available assets with our 'Airbnb' approach for trucks and warehouses. Partners are assured of reverse hauling, and shippers are charged less than they normally pay; this reduces transportation costs and guarantees efficient asset utilization."
So far, Haul247 has onboarded 14 enterprise and FMCG businesses. The startup also has over a thousand trucks on its roster, with about 150,000 square meters of warehouse space available across multiple locations.
However, the company is not relenting in its objective to optimize logistics service delivery in key African markets. Over the next five years, Haul247 is looking to expand into other African countries. It is also working on upgrading its technology and integrating with key logistics ERPs to serve clients and partners better.
"Ultimately, we want to bring about increased efficiency in the logistics industry across the continent, improve trade mobility across African cities and commercial hubs, and provide better storage and financial products for our users," Mr Afolayan noted.
Latest News on Business Post