Lagos Unveils Taxi Scheme for Better Commuting
By Adedapo Adesanya
The Lagos State Government has signed an agreement for the establishment of a new motor assembly plant to commence full operation in a bid to boost the profile of transportation in the state.
This was disclosed at the commissioning of 1,000 taxi units under a new taxi scheme tagged Lagos Ride aimed to revitalise commuting experience on road transportation across Lagos metropolis.
The new development, which has a projected incubation period of 12 and 18 months for the maturity of the taxi scheme and the motor assembly Plant respectively, is a Public-Private Partnership (PPP) arrangement between CIG Motors Company Ltd and the Ibile Holdings Ltd, an agency of the state government.
Under the scheme, the drivers who will be the operators will be given branded GS3, GAC Sports Utility Vehicles (SUVs) for a period of four years within which it is expected that on a monthly basis, they would have a check-up dues to effect payment in instalment within the stipulated period.
The state government noted that it will increase the capacity of the Taxi scheme from the initial 1,000 to about 5,000 to 7,500 units within a short period of time.
It was also gathered that to unveil a subsequent scheme with larger coverage which will make provision for large capacity intervention for small and mass transit buses.
Speaking at the event, the Governor of the state, Mr Babajide Sanwo-Olu, noted that the project was an innovative policy of his administration in the bid to enhance the state's vision of developing a multimodal transportation system and to strengthen the state's economy
According to him, the effort is channelled according to the administration's hope targeted at "making life a lot easier for Lagosians including mobility and creating a seamless multimodal transport system."
"Remember again that in our THEMES Agenda, the first pillar is traffic management and transportation and we will continue to advocate and promise an integrated multimodal transportation system," he said.
Further, he noted that the assembly plant upon completion will be productive in boosting the state's economy while creating new channels of employment opportunities.
"It is, therefore, even more heartwarming to note that the Lagos State taxi scheme is being decorated along with the signing agreement of the establishment of a vehicle assembling plant in Lagos; a project that we believe will create jobs.
"We believe it will accelerate socio-economic growth and will further put our state on the global map as a centre of excellence and modern megacity that is committed to sustainable development.
"As a people-oriented government, we are constantly on our toes thinking of ways to make Lagos a lot more habitable and create opportunities for our residents and citizens and we are initiating and implementing ideas to make life better for more Lagosians and to achieve our dream of a greater Lagos," he said.
Stating that his government is committed to making Lagos metropolis a major hub of a megacity status, Governor Sanwo-Olu stressed that having a world-class transportation system is significant according to the envisioning of the THEMES Agenda.
"We are working on the rails, waterways, and we will continue to work on road infrastructure. We are guided by the need for an equitable transportation system with choices for our citizens.
"So, this Taxi Scheme to be known as 'Lagos Ride' which is being commissioned today, is in fulfilment of our desire to give Lagosians a transportation choice.
"It is one of the Lagos State socio-economic intervention programme. The modern ride service will be professionally managed in line with the global best practice. The seed for this transaction is that we are doing the first 1,000 taxis which we will be handing over once they all arrive at all of our well-trained drivers.
"It is a social intervention programme that is tailored at ensuring that we can eradicate poverty, provide jobs opportunities for our citizens as well as provide basic necessities that they need to make life a lot more bearable.
"We believe that it is a partnership that would work. We believe that our citizens require this and we believe that the employment that we are creating and generating from this will be second to none.
"So, this scheme is a partnership with CIG motors who are also establishing a motor assembly plant here in Lagos for the production of different classes of vehicles.
"We believe that the establishment of the motor assembly plant is expected to revive industrialisation, increase citizens employment and create wealth for us. It will certainly boost tourism, encourage technology sharing and adaptation, and advancement among our citizens," he said.
According to him, this will ensure that such vehicle production and taxi system are such that are competitive with the best global standards.
"This is our very modest intervention to recreate the Lagos of our dream and bring it to fruition," he added.
According to the state's Commissioner for Transportation, Mr Frederick Oladeinde, the scheme, which is a form of social intervention programme operated by a private entity, will produce benefits that will significantly boost the profile of socio-economic and technological activities in the Lagos metropolis.
In her remark, the Chairman, CIG Motors Company Ltd, Mrs Diana Chen, described the new development as a product of a business tour of China by Governor Sanwo-Olu in 2019.
Assuring full commitment to make the partnership agreement an enviable venture to the benefit of the State, she disclosed that the Group is going to sponsor about 50 students who are interested in engineering training for two years in one of the best vocational school in China.
"This is further to Mr Governor's trip to China in November 2019 which was a fruitful official business trip where numerous big projects and partnership cooperations were further strengthened and forged.
"Proudly, I can say that today's ceremony on GAC Motors assembly plant and Lagos Taxi Scheme are amongst Mr Governor's China Trip output and delivery.
"It is important, to show the commitment towards the creation of the Sister State relationship between Lagos State and Guangdong Province.
"We, the Choice International Group (CIG), as the facilitator, will repay you back with our full commitment and delivery on what we signed today. My teams are ready to work with 100% per cent effort to build GAC Motors in Nigeria at the highest level of a brand.
"This international JV project, I believe will also soon bloom up in the Chinese business communities both in Nigeria and China. I can assure you, we will use it as the best example case to introduce and promote a "Greater Lagos and Greater Opportunities.
"Your excellency, your wise decision to partner with us to set up a world-class Assembly plant, definitely is the right decision and a good investment, for both the government and the consumers in Nigeria. Because our mission is the same: let more Nigerians afford a brand new car with trusted quality and enjoyment of driving," Mrs Chen said.
Bolt Introduces Interest-Free Vehicle Financing Scheme
By Dipo Olowookere

A vehicle financing scheme that will enable drivers in Nigeria to own a car with low equity repayment for about four years with no interest has been introduced by Africa's leading ride-hailing platform, Bolt.
The vehicle financing programme was made possible through Bolt's operative verification of driver identities and extensive data on driver activities in partnership with Sterling Bank's Alternative Finance.
The initiative will provide a better alternative for drivers who currently lease a car via the hire-purchase or rental model to drive on the Bolt platform.
A statement from the firm described this first-of-its-kind offering in Nigeria as part of its commitment to improving earnings for drivers while allowing them to maintain flexibility as vehicle owners.
"This initiative reiterates our continued commitment to helping our drivers earn more as our partners in moving Nigeria," Bolt Country Manager, Mr Femi Akin-Laguda, was quoted as saying.
Business Post reports that in the pilot phase, existing Bolt drivers who meet specific performance benchmarks while driving with Bolt will be prioritised for vehicle financing.
These drivers will be able to enjoy upfront equity contributions as low as a 15 per cent mark-up and minimum weekly-instalment payments.
Other benefits from the plan may include a monthly fuel card, comprehensive insurance and vehicle tracking for new and pre-owned cars with a three to a four-year repayment plan.
"Our drivers are vital to our business operations, and improving the earnings of every driver is fundamental to keeping the trust and loyalty that we have earned over the last couple of years," Mr Akin-Laguda stated.
"As we expand our presence into more cities across the country, it is important to provide solutions that ensure working with Bolt is more flexible and profitable for drivers, which inherently improves the overall experience for our riders as well.
"More importantly, the vehicle financing programme will enable drivers to earn at their own pace either driving full time or part-time," he added.
On her part, the Chief Marketing Officer (CMO) of Sterling Bank, Ms Temiloluwa Desalu, said, "We are very excited to be partnering with Africa's leading ride-hailing platform, Bolt, to bring this service to their drivers, and we are confident of a long-lasting and truly rewarding alliance."
"At Sterling Alternative Finance, we understand that Nigeria is a predominantly cash-centric society; this sometimes cripples the purchasing power of the average Nigerian and in effect can have a negative impact on our economy.
"Our mission is to improve the quality of life of Nigerians by providing a more sustainable, flexible, and convenient way to own vehicles.
"Through the Alt drive platform, Nigerians can now purchase new or pre-owned vehicles and pay steadily over a convenient number of years at no interest," she added.
PlentyWaka Partners GUO to Expand Travel Offerings
By Adedapo Adesanya
Nigeria's leading transportation technology company, Plentywaka, has partnered with a leading interstate transport company, GUO to expand both companies' travel offerings.
The partnership will see GUO enable its ticket booking on the Plentywaka app, therefore, joining its interstate travel network, Travelwaka and will also onboard 600 new buses from GUO onto its platform, leading to the opening up of new routes on the Travelwaka platform.
Major routes expected to debut on the platform include Lagos-Abuja along with about 200 others.
The recently-launched Travelwaka is majorly a booking platform for a network of interstate transport companies now including GUO Transports. It provides affordable tickets for major bus travel companies, offering as much as a 10 per cent discount.
It will also give users an easy and seamless way to compare options from a wide range of travel companies all in a single search, and on one single app as both companies combine technology, and marketing, to bring transport into one simple product, the Plentywaka mobile app.
Speaking on the partnership, co-founder and CEO of Plentywaka, Ms Onyeka Akumah, said: "The partnership with GUO Transport Services Limited is great for our users especially because we know a lot of them have been looking for routes that GUO operates on."
"We are very excited to have developed the technology behind an easy-to-use mobile app that will make the travel experience seamless for Nigerians," she added.
The partnership will capitalise on GUO Transport's experience, which has one of the largest range of routes among interstate operators on the Nigerian transport scene. Founded in 1980 as a division of G. U. Okeke & Sons Ltd, the company presently services more than 200 routes spanning the length and breadth of Nigeria and spilling into the West African sub-region.
With its modern, environmentally-friendly fleet and professional service, the company has become an icon in the transportation industry, providing safe, enjoyable and affordable travel to millions of passengers annually.
On the part of the company, its Director of Operations, Mr Kene Okeke, said it will enable GUO to deliver its remarkable services to more people.
"We are excited about this partnership with PlentyWaka because their values and offerings align closely with ours. We can now move more people from across Nigeria conveniently and without hassle."
With this new partnership and additional 600 buses, Plentywaka brings the total amount of buses on its Travelwaka network to 850. And the transport technology company which has completed over 350,000 rides in the last 20 months isn't slowing down.
"We will continue to sign leading bus operators in Nigeria as we aim to become the largest aggregator of bus operators in the country providing a better way to manage and monitor their bookings and customers," the company said.
Bolt Introduces Free in-App Calling Feature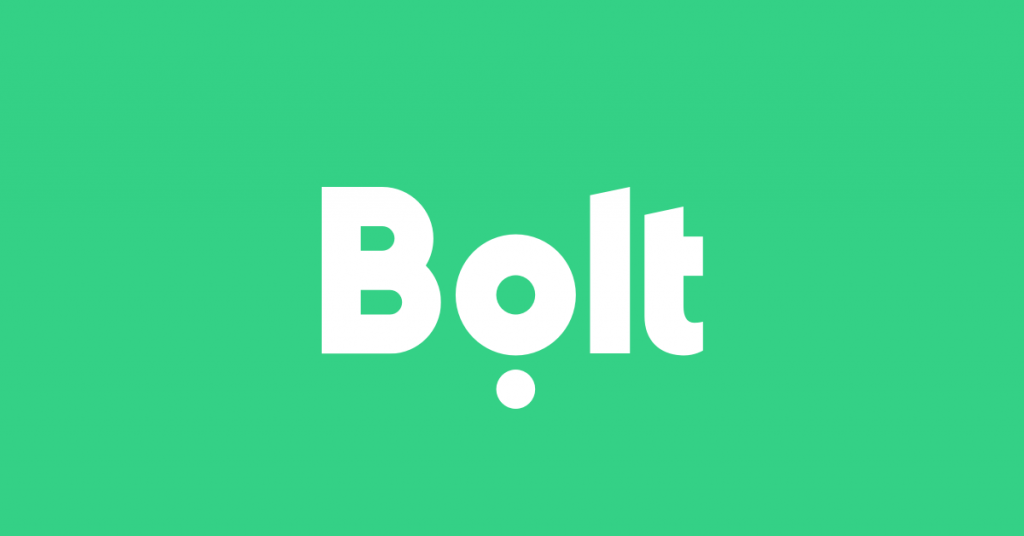 By Aduragbemi Omiyale
A feature that allows easy communication flow without extra charges to users has been introduced by Africa's leading ride-hailing platform, Bolt.
The Voice over Internet Protocol (VoIP) feature simplifies communication between riders and drivers and it is part of Bolt's commitment to the safety of its users.
It was explained that the new feature enables riders and drivers to utilise phone services over the internet, eliminating the cost of regular phone calls. In addition, the VoIP feature adds an extra layer of safety and assurance when riders engage with drivers.
Bolt pairs thousands of riders and drivers daily, with the in-app calling feature as an added security measure designed to protect user data.
Additionally, the Bolt platform includes other safety features such as GPS tracking, ride-hailing insurance available for all trips, amongst others.
For riders to activate and use the new VoIP feature, they are required to update their Bolt App and tap on the Call in-app button on the Contact driver options menu.
Once the feature is enabled, a call can be connected through the App to access the phone's microphone.  The App will also notify a rider when a driver is trying to call them.
"We are constantly innovating and identifying ways to ensure our services remain safe and convenient for both riders and drivers," the Country Manager at Bolt, Mr Femi Akin-Laguda, stated.
Mr Akin-Laguda added that, "This new feature ensures extra security that secures our riders and drivers' information and provides cost savings on airtime use."
"VoIP is similar to voice calls on other social media applications – users can place a call via the platform without necessarily dialling a phone number," he added.
Bolt has more than 10,000 drivers on its platform and provides an affordable, convenient and responsible service for riders. The VoIP feature will further improve user experience and enhance communication.
Latest News on Business Post