PH-Maidiguri Narrow Gauge Railway Reconstruction to Begin 2021 
By Adedapo Adesanya
The federal government has disclosed that the reconstruction and rehabilitation of Port Harcourt – Maiduguri narrow gauge railway is to commence in 2021.
The Minister of Transportation, Mr Rotimi Amaechi, disclosed this during the 2021 budget defence of the ministry's estimates before the joint committees of the Senate and House of Representatives held in Abuja on Friday.
Mr Amaechi said that the rehabilitation of the gauge was part of priority projects of the national government to achieve intermodal transportation to enhance economic growth.
He also mentioned the construction of the central railway from Itakpe to Abuja and connection to new Warri Port as part of the priority projects.
He disclosed that the ministry was proposing a total capital vote of N205,161,882,492 to cover: land, N204,316,793,527; marine, N845,088,965; and overhead of N358,799,999 in the 2021 budget for consideration.
The minister said that the aims and objectives of the proposals were to make significant progress on all ongoing projects as well as to complete and deliver modern railway services.
He said that the proposals would also provide an efficient and cost-effective alternative transport for economic growth while also creating job opportunities for the citizenry.
He further said that under the railway modernisation programme, the construction of Lagos – Ibadan Standard Gauge line had reached 92 per cent completion.
"However, for the project to achieve full loan drawn down from our co-financier, China EXIM Bank, and attain practical completion for the intended purpose, some aspects of works involving construction of upgraded railway stations, signalling and telecommunication system among others have to be completed.
"These additional and extra works amounting to 656 million dollars which is to be financed 100 per cent by the federal government has been approved by the Federal Executive Council (FEC) for implementation.
"Therefore, in order not to forestall the progress of implementation, adequate fund needs to be provided in the 2021 budget proposal to facilitate the completion of the project," he said.
Mr Amaechi said that the ministry in its budget proposal had presented amounts required for completion of some projects by the year 2021.
He said that it included completion and fencing on the Abuja – Kaduna railway line to ensure security and safety of train operations for the staff members, passengers and the general public.
In his remarks, Mr Tajudeen Abass, Chairman, House of Representatives Committee on Land Transport, requested additional time to consider the budget proposal for the ministry owing to the delay in the submission of the document.
PlentyWaka Partners GUO to Expand Travel Offerings
By Adedapo Adesanya
Nigeria's leading transportation technology company, Plentywaka, has partnered with a leading interstate transport company, GUO to expand both companies' travel offerings.
The partnership will see GUO enable its ticket booking on the Plentywaka app, therefore, joining its interstate travel network, Travelwaka and will also onboard 600 new buses from GUO onto its platform, leading to the opening up of new routes on the Travelwaka platform.
Major routes expected to debut on the platform include Lagos-Abuja along with about 200 others.
The recently-launched Travelwaka is majorly a booking platform for a network of interstate transport companies now including GUO Transports. It provides affordable tickets for major bus travel companies, offering as much as a 10 per cent discount.
It will also give users an easy and seamless way to compare options from a wide range of travel companies all in a single search, and on one single app as both companies combine technology, and marketing, to bring transport into one simple product, the Plentywaka mobile app.
Speaking on the partnership, co-founder and CEO of Plentywaka, Ms Onyeka Akumah, said: "The partnership with GUO Transport Services Limited is great for our users especially because we know a lot of them have been looking for routes that GUO operates on."
"We are very excited to have developed the technology behind an easy-to-use mobile app that will make the travel experience seamless for Nigerians," she added.
The partnership will capitalise on GUO Transport's experience, which has one of the largest range of routes among interstate operators on the Nigerian transport scene. Founded in 1980 as a division of G. U. Okeke & Sons Ltd, the company presently services more than 200 routes spanning the length and breadth of Nigeria and spilling into the West African sub-region.
With its modern, environmentally-friendly fleet and professional service, the company has become an icon in the transportation industry, providing safe, enjoyable and affordable travel to millions of passengers annually.
On the part of the company, its Director of Operations, Mr Kene Okeke, said it will enable GUO to deliver its remarkable services to more people.
"We are excited about this partnership with PlentyWaka because their values and offerings align closely with ours. We can now move more people from across Nigeria conveniently and without hassle."
With this new partnership and additional 600 buses, Plentywaka brings the total amount of buses on its Travelwaka network to 850. And the transport technology company which has completed over 350,000 rides in the last 20 months isn't slowing down.
"We will continue to sign leading bus operators in Nigeria as we aim to become the largest aggregator of bus operators in the country providing a better way to manage and monitor their bookings and customers," the company said.
Bolt Introduces Free in-App Calling Feature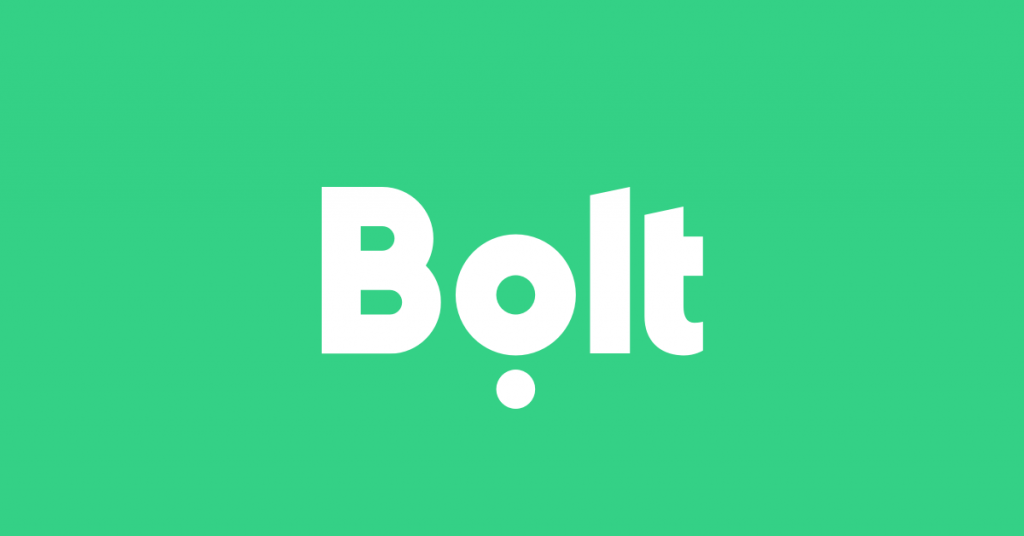 By Aduragbemi Omiyale
A feature that allows easy communication flow without extra charges to users has been introduced by Africa's leading ride-hailing platform, Bolt.
The Voice over Internet Protocol (VoIP) feature simplifies communication between riders and drivers and it is part of Bolt's commitment to the safety of its users.
It was explained that the new feature enables riders and drivers to utilise phone services over the internet, eliminating the cost of regular phone calls. In addition, the VoIP feature adds an extra layer of safety and assurance when riders engage with drivers.
Bolt pairs thousands of riders and drivers daily, with the in-app calling feature as an added security measure designed to protect user data.
Additionally, the Bolt platform includes other safety features such as GPS tracking, ride-hailing insurance available for all trips, amongst others.
For riders to activate and use the new VoIP feature, they are required to update their Bolt App and tap on the Call in-app button on the Contact driver options menu.
Once the feature is enabled, a call can be connected through the App to access the phone's microphone.  The App will also notify a rider when a driver is trying to call them.
"We are constantly innovating and identifying ways to ensure our services remain safe and convenient for both riders and drivers," the Country Manager at Bolt, Mr Femi Akin-Laguda, stated.
Mr Akin-Laguda added that, "This new feature ensures extra security that secures our riders and drivers' information and provides cost savings on airtime use."
"VoIP is similar to voice calls on other social media applications – users can place a call via the platform without necessarily dialling a phone number," he added.
Bolt has more than 10,000 drivers on its platform and provides an affordable, convenient and responsible service for riders. The VoIP feature will further improve user experience and enhance communication.
Gokada to Resume Operations in Ogun, Oyo
By Adedapo Adesanya
Top Nigerian ride-hailing company, Gokada, has launched a new mobile application that will allow its customers to use its e-commerce and food delivery services under a single platform.
In addition, the company is also planning to resume its bike transportation services in cities in Ogun and Oyo States, where commercial motorcycles riders are still allowed to operate.
Last year, the firm diversified into logistics (Gsend) and food delivery services (GShop) after the Lagos State government under Mr Babajide Sanwo restricted the use of motorcycles in the state in January.
In a statement released on Tuesday, the company said, "With increasing internet penetration and ease of mobile payments, the e-commerce sector in Nigeria is set to grow and last-mile delivery is set to drive this even further.
"Gokada is looking to serve this growing market with expansions from its current base in Lagos across multiple cities in Nigeria."
With the super app, Gokada customers in these cities will be able to access food delivery, e-commerce (medicines and groceries among other supplies), and logistics, and will also be able to use ride-hailing services.
According to the Chief Executive Officer, Mr Nikhil Goel, "In September and October, we launched GShop which is the food delivery platform for Gokada.
"What we realized from our customers was that while they were using the Gsend and GShop separately, they came to us asking if we could put them together.
"So, doing this is more like a transition from other things we were doing and making it easier for our customers to have all our services in one platform and create a super app."
"Before Gokada ventured into ride-hailing in Lagos, people questioned us. When we entered the delivery space, it was the same question people asked. They said we didn't have the experience. But today, if you look at it critically, we've changed this market in a different manner," Mr Goel said.
Following the death of its founder, Mr Fahim Saleh, the leadership of the company fell into the hands of Mr Goel who has grown the company's volume by 300 per cent in the last six months while revenue increased in 10-folds within the past year.
Latest News on Business Post