Access Bank Seals Acquisition of Kenya's Transnational Bank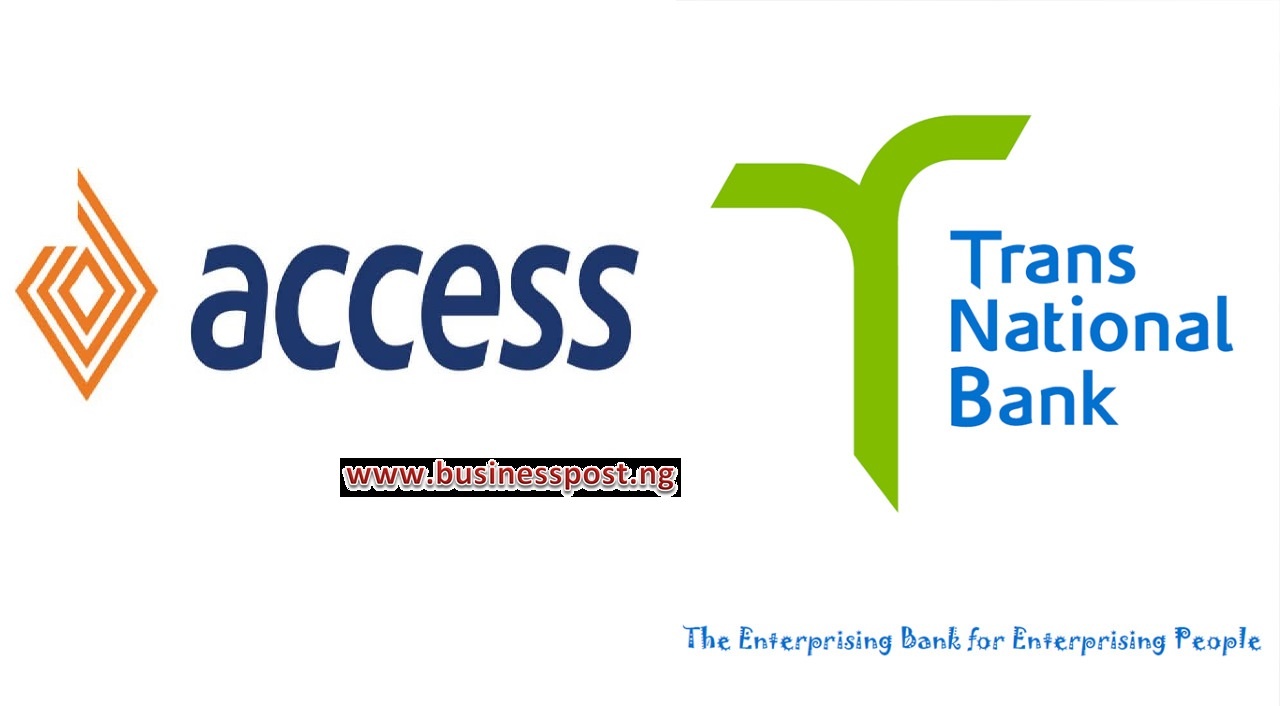 By Adedapo Adesanya
Leading Nigerian financial institution, Access Bank Plc, has announced the acquisition of a Kenyan bank, Transnational Bank Plc.
In a notice sent to the Nigerian Stock Exchange (NSE) on Monday, the tier-one lender explained that the acquisition followed the receipt of full regulatory approvals and fulfilment of all conditions precedent to completion of the takeover.
According to Access Bank, "the bank's vision is to be the world's most respected African bank and our entry into the Kenyan market, a key gateway in East Africa, not only brings us closer to that vision but enables our customers tap into our extensive global network that translates into immense business opportunities, robust and efficient digital solutions, competitive products and unrivalled customer experience."
Speaking on the acquisition, the bank's Group Managing Director/Chief Executive Officer (CEO), Mr Herbert Wigwe, said: "We are excited to make an entry into the vibrant Kenyan market. We pledge to put our customers at the forefront of everything we do."
"Through the creation of a world-class payment system, we will build and support our wholesale and retail customers using our strong customer insights to deliver beyond their expectations.
"We are indeed grateful to the regulators for the confidence reposed in us throughout this transaction and we acknowledge the support of our team of world-class advisors whose hard work made this deal possible.
"Already having a solid retail presence across Africa, Access Bank's acquisition of TNB will allow it to build on its expertise in agricultural financing and deploy its resources to optimize other business segments," he added.
The purchase of TNB is coming almost two weeks after Business Post reported that the bank was planning to acquire another financial institution, Cavont Bank of Zambia as part of its aggressive expansion drive in Africa.
The potential transaction relates to the sale of 100 per cent of Cavmont Capital's interest in Cavmont Bank to Access Bank Zambia.
The bank disclosed that it would announce to the public when the deal was completed, advising its shareholders to exercise caution in dealing with its securities.
At the stock exchange on Monday, Access Bank share price went down by 10 kobo to close at N6.10 per unit. Eyes will be on its performance today.
GTBank to Give 1,000 Women Free Health Insurance for Int'l Women's Day
By Aduragbemi Omiyale
As the 2021 International Women's Day (IWD21) calls on people and organisations to #choosetochallenge for a better world for women, Guaranty Trust Bank plc (GTBank) has launched an initiative, tagged #GiveHerBetaHealth, to draw attention to the need for universal essential healthcare coverage, especially for women in the informal sector.
Through the initiative, the leading African financial institution is providing 1000 self-employed women with BetaHealth for a year, at no cost.
Launched in 2020, BetaHealth is a low-cost healthcare package that provides coverage for essential health services such as malaria treatments, pre and postnatal care, accidents and, medical emergencies as well as life insurance, all at a subscription fee of N500 per month.
Offered through more than 1000 hospitals and pharmacies nationwide, BetaHealth also provides a telemedicine service that allows the user to speak with a doctor over the phone anytime, anywhere.
With the #GiveHerBetaHealth campaign, the bank is calling on the general public to nominate 1000 women who will be given free BetaHealth coverage for a year. Nomination can be done via www.giveherbetahealth.gtbank.com.
#GiveHerBetaHealth is the latest in a long line of GTBank initiatives that reflects the Bank's commitment to extending access to critical services for everyone, irrespective of their social or economic background.
The campaign focuses on empowering self-employed women in the informal sector, many of who have limited or no access to financial services and health insurance.
With this campaign, the bank is putting a spotlight on the need for universal access to essential healthcare services that is affordable for every working Nigerian, and accessible across the country.
BetaHealth is available for everyone through *737*52*500*50# from a mobile phone.