AfCFTA Will Benefit Africa, Ecobank Customers—Ayeyemi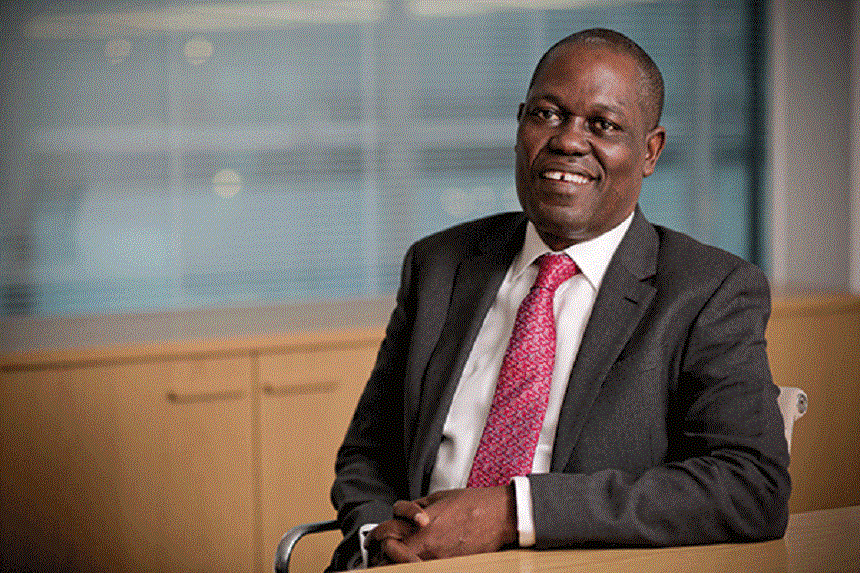 By Ahmed Rahma
The Group Chief Executive Officer of the Ecobank Transnational Incorporated (ETI), Mr Ade Ayeyemi, has declared that the banking group remains one of the key supporters of the African Continental Free Trade Area Agreement (AfCFTA).
The AfCFTA is a free trade area founded in 2018 but came into effect this January 1, 2021. The policy aims at creating a single African wide market for goods and services.
It is expected to pave the way for a rapid dismantling of impediments to cross-border trade leading to free movement of business, persons and investments across the continent, thus leading to the establishment of the Customs Union.
Mr Ayeyemi, who believes AfCFTA will be of great benefit to both the continent and the bank's customers, affirmed that the pan-African banking group is facilitating smooth and instant payments as countries start the implementation of AfCFTA.
He said the bank has been able to affect international payment across the 33 countries where it operates on the continent through its Rapid Transfer platform.
He also emphasised that the bank's platform can be scaled to accommodate other African countries under the AfCFTA based on their respective regulations.
According to him, "With this Pan-African exposure, the governments and our customers will re-evaluate their businesses to efficiently take charge of bigger opportunities."
He said, "So, if you manufacture goods in Aba for the Nigerian market, you can now start thinking of how to expand your manufacturing capacity to be able to export across West Africa and also other African countries, not just looking at Nigeria as a market alone.
"And as you change your demand forecast, you need to now improve your capacity to produce and that will mean importing new machinery to expand your manufacturing base, develop bigger market and hire more people."
He further added that, "Banks will work with other banks like Afrexim Bank to provide a swift payment platform as Africa will be the first market for most African products. For instance, there is no need for Nigeria to import rubber from Malaysia when rubber is being exported by Côte d'Ivoire.
"It is better within the African space. So, there is a whole range of businesses that we are having conversations with our customers, the governments and the African Union, because of our pan-African presence."
Union Bank Unveils Multi-Asset Trading Platform M36
By Adedapo Adesanya
A new digital platform designed to deliver a wide range of investment products directly to individuals and other investors, M36, has launched in Nigeria.
Through an innovative, user-friendly app, M36 offers investment options not typically available on self-service digital platforms including foreign currency transactions, commercial papers, local and foreign-denominated bonds, treasury bills and other fixed-income products.
M36 also offers bespoke solutions for both new and experienced investors as well as a 24-hour lifestyle concierge service to meet the needs of discerning customers.
In a rapidly evolving environment with changing consumer behaviour fueled by technology and growing access to information, M36 is looking to expand opportunities for investors at all levels, while also simplifying the process of investing.
M36 was developed by Union Bank as part of its strategic focus on delivering superior customer solutions leveraging technology and innovation. The bank partnered with several asset management companies to deliver a broad range of investment products on the M36 platform.
Speaking about this, Mr Chuka Emerole, Head, Treasury at Union Bank said, "M36 eliminates the traditional barriers to investing and offers investors direct access to financial instruments that would usually require the service of an investment or relationship manager.
"We've designed M36 to ensure simplicity in the onboarding and investing process while also empowering the customer to make sound investment choices based on their financial objectives.
"We worked with key partners to deliver both the experience and products on M36 and are confident that we have launched a superior product in today's marketplace."
With the 24-hour concierge service, M36 users can access round the clock support from investment advisors as they actively manage their portfolios.
M36 also offers loans, personal travel allowance, will and trust services and many more essential products under its Life Essentials menu.
M36 is available for download on the App Store and the Google Play Store.