Court Freezes N19bn Belonging to Ex-Bank PHB MD Atuche
By Aduragbemi Omiyale
A Lagos State High Court sitting in Ikeja has frozen the assets and funds worth N19.2 billion belonging to Mr Francis Atuche, a former Managing Director of the defunct Bank PHB Plc.
The funds are domiciled in 24 different banks in Nigeria, including Citi Bank Limited; Ecobank Nigeria Limited; First Bank of Nigeria Plc; First City Monument Bank (FCMB); Globus Bank Limited; Fidelity Bank Plc; Keystone Bank Limited; Lotus Bank Limited and Mainstreet Bank Plc.
Others are Polaris Bank Plc; Platinum Mortgage Bank Limited; Providus Bank Limited; Stanbic IBTC Nigeria Limited; Standard Chartered Bank; Sterling Bank Plc; Wema Bank Plc; Zenith Bank Plc; Unity Bank Plc; Titan Trust Bank Limited, Union Bank of Nigeria Plc and others.
On August 17, 2021, the Economic and Financial Crimes Commission (EFCC) filed an ex parte application to freeze the assets and money and on Tuesday, August 1, it was approved by Justice Lateefat Okunnu.
Recall that in June 2021, Justice Okunnu sentenced Mr Atuche to six years imprisonment, while the former Chief Financial Officer of Bank PHB, Ugo Anyanwu, was sentenced to four years for stealing and conspiracy to steal to the tune of N25.7 billion.
The judge, while sentencing the duo, had ordered them to make restitution of the sum of N25.7 billion to the federal government to replace the funds stolen from the public to bail out the bank.
While filing an order to freeze the assets and funds of the ex-Bank PHB MD, counsel to the EFCC, Kemi Pinheiro (SAN), informed the court that 15 persons, as well as 22 firms, were used by the convicted former banker and Anyanwu to launder the funds.
Pinheiro listed the individuals to include Anthony Atuche, Emeka Patrick Atuche, Paul Okobi, Felix Oyiana, Moruf Kazeem Adisa, Olatunji Abiodun, Daniel Enebeli, Aina Olugbenga, Augustine Nwabueze, Omonua Benedict, Oliver King Nduaaron, Dr. Chris Ike Ogbechie, Mr. Murat Bektaslar, Attah Omataikpo Olukemi and Thomas Etuh.
The EFCC counsel further stated that the firms, in which Mr Atuche has an either direct or indirect interest are Aqua Harvest Limited, Hubmart Stores Limited, Hubmart Limited, Sapphire Capital Management Limited, Homeland Real Estate Company Limited, Malechi Foods Limited, Homeland Meridian Partners Limited, Promise Investment Limited and Temple Cottage Hotel Limited.
Others are Wegas Properties Project Limited, Buckhead Construction Limited, Claremount Management Services Limited, Afco Associates Limited, Platinum Capital Limited, Ghazali Yakubu Investment Limited, The Financial (Services) Company Limited, Venture Resources Limited, Elizabeth-A Company Limited, Signature Partners Limited, Purplepay Technologies Limited, Oakwood Asset Management Limited and Conesto Nigeria Limited.
Justice Okunnu granted the 12 prayers of the applicant and held that, "An order is made restraining the first defendant (Atuche) whether by himself or acting through the persons or entities listed or such other persons including but not limited to his family members or agents, from removing, alienating, disposing of, dealing with or diminishing the value of assets, proceeds of economic and financial crimes or otherwise in the name of the first defendant."
The judge also held that "the assets or funds included those held indirectly by or for Atuche's benefit, whether solely or jointly held, that are located in Nigeria or worldwide."
Justice Okunnu further ordered the freezing of any bank account being run and operated by Mr Atuche "personally or jointly, whether in his personal name or otherwise or with the Bank Verification Number (BVN) 22295357230 in any of the respondent banks to the tune of N19,178,253,050, pursuant to the restitution order made by this honourable court on June 16, 2021."
Mr Atuche and his privies, including his lawyers, were also barred from presenting to the above-listed banks "any mandate or instruction for the withdrawal of any money and/or funds standing to the credit of any of their accounts to the tune of N19,178,253,050."
Justice Okunnu, who also restrained the banks from honouring any such instruction from Mr Atuche and his privies, further held that, "A mandatory order of injunction is made directing the named respondent banks to file within 48 hours of service of this order of this honourable court on them returns of the Statements of Account of the first defendant (personally or jointly) whether in his personal name or otherwise or with the Bank Verification Number: 22295357230 and the accounts of persons and entities listed in the aforementioned Schedules A and B maintained with them.
"A further order is made directing service of the order made herein on persons affected thereby including, in particular, the persons and entities listed in Schedules A and B. by way of advertisement in either The Punch or Thisday or The Guardian newspaper."
Airtel's Smartcash Payment Service Bank Begins Operations in Nigeria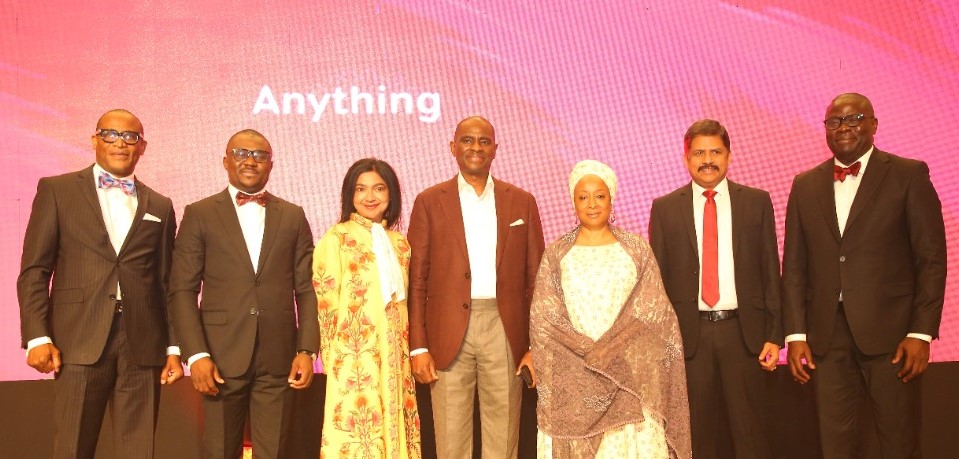 By Aduragbemi Omiyale
The payment service bank of Airtel Africa Plc, Smartcash, has commenced operations in Nigeria with the launch of the company's wholly-owned subsidiary at an event held in Lagos on Thursday.
The leading provider of telecommunications and mobile money services, which trades its shares on the Nigerian Exchange (NGX) Limited, launched the PSB arm at the Eko Hotels and Suites with several personalities in attendance.
Some of the bigwigs at the event were the Group CEO of Airtel Africa, Mr Segun Ogunsanya; the Chairman of Smartcash PSB Ltd, Mr Kingsley Umadia; the Lagos State Commissioner for Finance, Mr Rabiu Olowo; Chief Human Resources Officer of Airtel Africa, Ms Rogany Ramiah; the Special Advisor to the President on Social Investments, Mrs Maryam Uwais; the Managing Director/CEO of Airtel Nigeria, Mr Surendran Chemmenkotil and the CEO of Smartcash PSB, Mr Muyiwa Ebitanmi, amongst others.
During the occasion, Airtel said the SmartCash PSB will provide secure and reliable financial services to customers across Nigeria after obtaining a license from the Central Bank of Nigeria (CBN).
The firm, which has its headquartered in Lagos, will accept deposits from individuals and small businesses, carry out payment and remittance services within Nigeria, and issue debit and prepaid cards among other banking services.
SmartCash also enables person-to-person payment and transfers from across the world. The service is currently available at selected retail touchpoints, though it hopes to reach the 36.8 per cent unbanked adult population in Nigeria, as estimated by the Access to Financial Services in Nigeria report.
Plans are underway to expand the innovative, technology-driven services to all parts of the country, including the furthest and most remote, in an effort to accelerate financial inclusion for all Nigerians.
"The launch of SmartCash Payment Service Bank gives us fresh impetus at Airtel Africa to continue growing our footprint in the continent and delivering innovative solutions.
"In the bank, we have the best of both worlds – a hybrid of commercial bank and mobile financial services – offering last mile connection to the financially excluded. Through it, we want to contribute towards driving financial inclusion in Nigeria, to empower Nigerians while transforming the payment landscape in Nigeria and the rest of Africa," Mr Adesanya stated.
On his part, Mr Ebitanmi said: "Through SmartCash Payment Services Bank, we aim to bridge the financial divide by providing rural and urban Nigerians access to innovative, highly secured and reliable banking services that are powered by technology and are relevant to their needs."
New, Existing Customers of Stanbic IBTC to Enjoy Non-Collateralised Digital Loans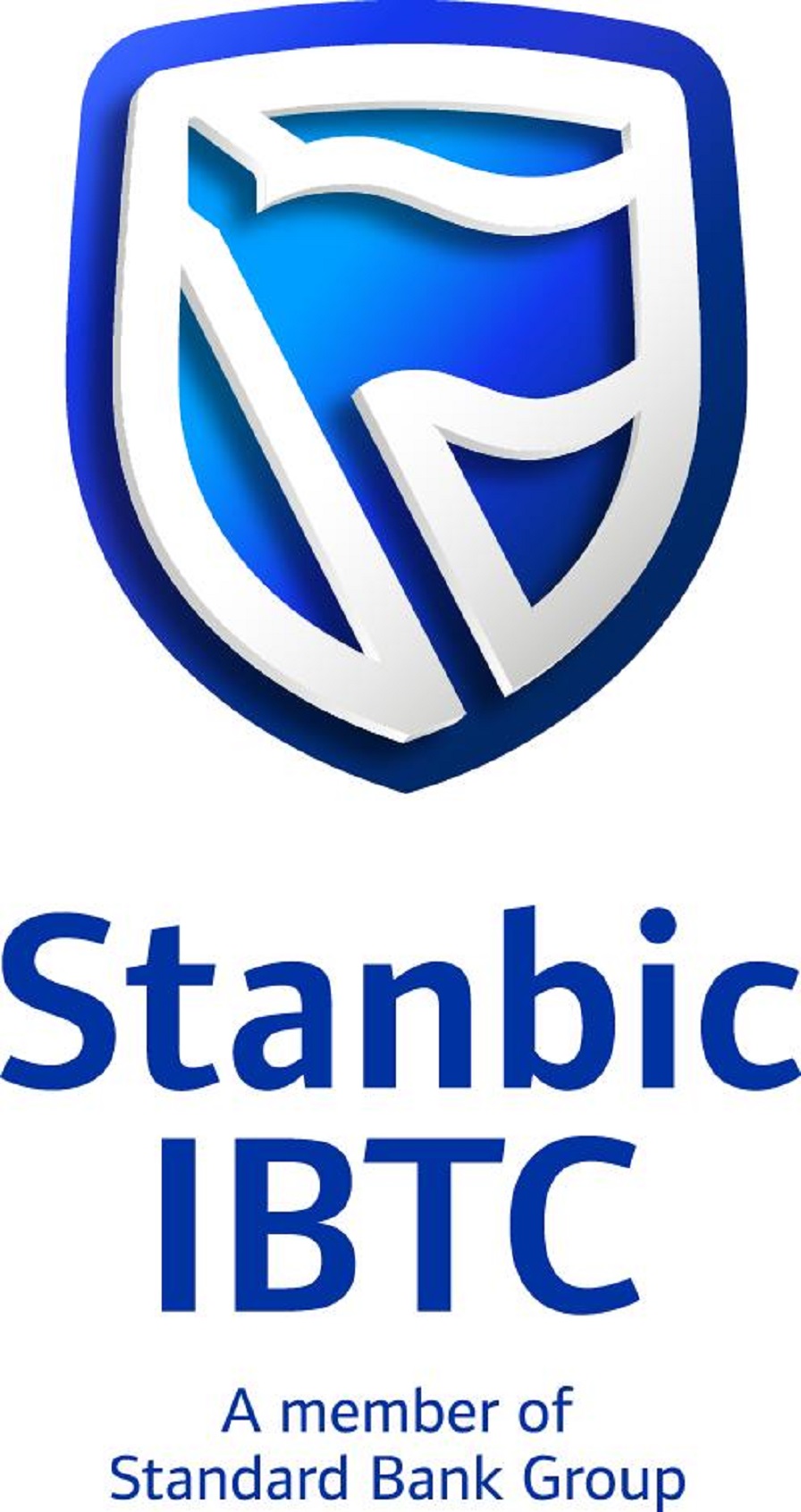 By Modupe Gbadeyanka
New and existing customers of Stanbic IBTC Bank Plc have been assured of non-collateralised digital loans at any time of the day for their personal and business use
The chief executive of the lender, Mr Wole Adeniyi, explained that customers can access the affordable funding from N20,000 to N20 million from any location 24/7 without having to visit the branch and without paperwork as they are all digitised end-to-end.
He stated that the Stanbic IBTC Digital Loans come in various packages like Stanbic IBTC Unsecured Personal Loan, Top-Ups, Smart Loan, EZ Cash, and Device Financing.
It was explained that through the Stanbic IBTC Smart Loan solution, customers of the bank who also have mutual fund investments with Stanbic IBTC Asset Management can access up to N20 million instant loan to finance personal and business projects while their investments continue to earn them returns.
With the upgraded Stanbic IBTC Unsecured Personal Loan, salary earners can apply for a top-up of existing loans through their mobile devices from the comfort of their homes.
Similarly, with Stanbic IBTC EZ Cash, customers can access loans of up to N7.5 million via the bank's USSD code *909*44#, the My Bank Module of the Stanbic IBTC Mobile App and the bank's online banking portal. Customers can access loans quickly and conveniently with up to 48 months of repayment, depending on the loan type.
"The Stanbic IBTC Digital Loans, which are available via our Super App, our website, our *909# USSD service and Internet Banking, help alleviate some of the challenges individuals experience in meeting urgent financial needs.
"The loans are available to both new and existing customers of Stanbic IBTC and are geared towards helping customers meet their financial obligations at any time, no matter the urgency," he stated.
"Customers, through the Stanbic IBTC Device Financing solution, can acquire new mobile devices from MTN partner stores and enjoy additional benefits such as 4GB data, 100 minutes talk time monthly and insurance against loss and screen damage," Mr Adeniyi added.
He assured that the company would continue to design financial solutions that will meet the needs and enhance the financial growth of its esteemed customers.
"With economic empowerment as a core pillar of our corporate social investment initiatives, we remain committed to ensuring not only the growth of our customers but also their business activities," Mr Adeniyi concluded.
It was gathered that the funding packages were designed by Stanbic IBTC as part of efforts to assist Nigerians with financing and also to address the challenges facing individuals in accessing finance.
Ecobank Named Best Trade Finance Bank in West Africa
By Adedapo Adesanya
Ecobank has been named the Best Trade Finance Bank in West Africa at the prestigious Global Trade Review's Leaders in Trade awards held in London last month.
In a statement released on Tuesday, the lender announced that the award comes as recognition of its solutions for domestic and regional supply chain financing across key trade corridors as well as the bank's arranger roles and participation in key soft commodities campaign financing across West Africa, notably covering cotton, cacao, soya beans and cashew nuts.
Ecobank's offerings are supplemented by its state-of-the-art E-trade module under the Omni Plus platform and its products are positioned to support both Corporate and Investment Banking and SME customers in leveraging on the African Continental Free Trade Area's opportunities and growing intra-African trade.
The judges also recognized Ecobank's Trade Services solutions, which led the bank to command significant market share on Letters of Credit across the continent, leveraging on its Paris-based affiliate, Ecobank International, for confirmations, payments, and discounts.
Commenting on the recognition, Mr Souleymane Diagne, Group Head, Trade Finance, Ecobank, said: "As a Pan-African bank with the largest footprint across the continent, a major ambition of Ecobank is to be the preferred trade bank for SMEs and corporates across Africa. We are committed to enabling them to take advantage of the immense growth opportunities fostered by the game-changing African Continental Free Trade Area.
"This accolade from Global Trade Review provides welcome recognition of the impact we are making through our suite of trade products and solutions, which include Structured Trade and Commodity Finance, Trade Services and Supply Chain Finance.
"For our customers and partners in West Africa and throughout sub-Saharan Africa, we are resolved to continue delivering value through our trade and multi-currency payments solutions, leveraging on our African expertise and our network's advantage."
Ecobank works closely with clients and leverages partners within and outside Africa in reviewing key aspects of transaction dynamics, including settlement, financing, risk mitigation, credit enhancement, syndications and applicable regulations.
Latest News on Business Post