Fidelity Bank Sells N41bn Bond at 8.5%, Intensifies Tier I Ambition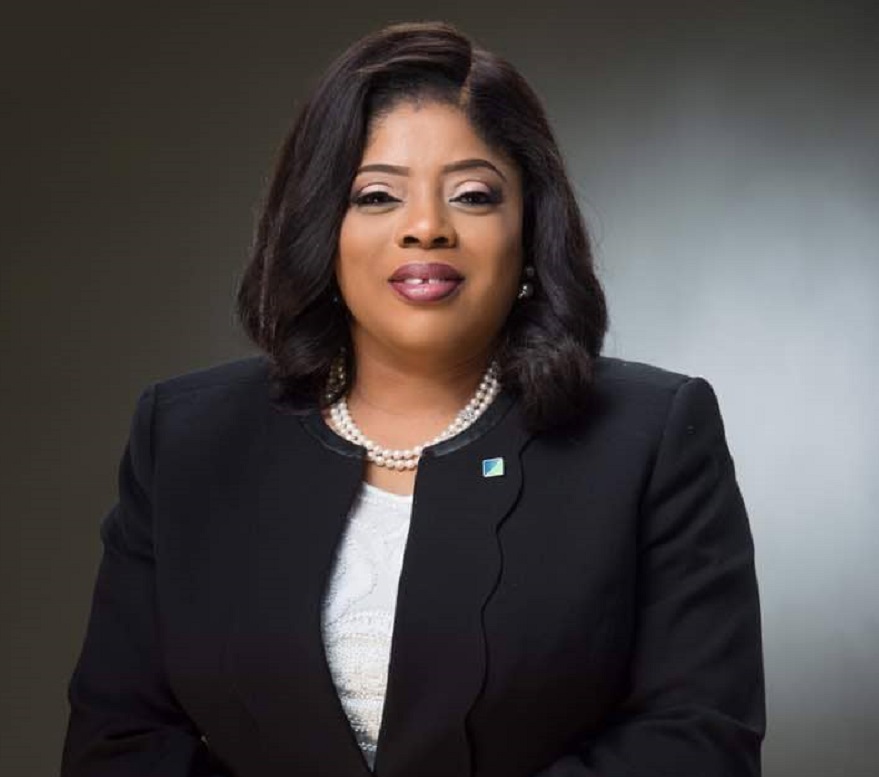 By Dipo Olowookere
A mid-level financial institution in Nigeria, Fidelity Bank Plc, has issued local bonds worth N41.2 billion to investors.
The notes, with a 10-year maturity, were issued at a coupon rate of 8.5 per cent, the lender disclosed. This means the papers, which are part of the bank's N100 billion bond issuance programme, are expected to mature in 2031.
Business Post recalls that in December 2020, Fidelity Bank announced its intention to approach the local debt market to raise fresh capital aimed to provide funding support to support Small and Medium-sized Enterprises (SMEs), retail business and technology infrastructure.
According to the CEO of the financial institution, Mrs Nneka Onyeali-Ikpe, who assumed office this year, the use of the proceeds of the bond sale aligns with the organisation's tier-I ambition.
She further disclosed that, "The successful bond issuance highlights the confidence in the Fidelity brand, as well as our capability to expand our funding sources, and deliver innovative financial services to our esteemed customers."
Fidelity Bank is a tier-2 bank and its inclusion in the topmost category will broaden the banking space in the country.
At the moment, only five lenders are on that level and they are Zenith Bank, Access Bank, GTBank, UBA and First Bank, all christened by Business Post as ZAGUF.
Also speaking on the bond sale, the Chairman of Fidelity Bank, Mr Mustapha Chike-Obi, said the exercise reaffirms the "continued investor confidence in our corporate strategy and aspirations, strong corporate governance structure and solid and stable executive management team with a robust history of superior financial performance and returns."
It was gathered that the corporate debt instrument was 137 per cent subscribed as subscriptions worth N56.6 billion were received from diverse investors.
Access Bank Moulds Next Drivers of Nigerian Economy
By Dipo Olowookere
One of the top financial institutions in Nigeria, Access Bank Plc, has commenced the process of developing those that will improve the economy of the country.
The lender, through an initiative called the Africa Fintech Foundry (AFF), is assembling some emerging start-ups it believes would become a unicorn worth over $100 million in the next 10 years.
The accelerator programme will provide N10 million in cash to the top three finalists, while the others would be exposed to investors who might be interested in them.
Business Post recalls that last month, entries were opened and 306 registrations were received. After rigorous assessments, the list was pruned to 30.
Theses finalists were further screened by the Head of AFF, Mr Daniel Awe; Group Head, Emerging Businesses, Access Bank, Mrs Ayodele Olojede; and Vice President, Investments MBO Capital and Fintech Consultant, Mr Oshone Ikazobor, in a bid to narrow it down to 10 -15 finalist.
"If a start-up has an idea and you throw it into a market of 42 million customers, the acceleration is going to be faster. So, it is using the entire ecosystem of our group to build the future of the country," Mr Awe said at the screening.
He added that, "In the next 10 years, these guys coming here we see them becoming a unicorn worth over $100 million and a season is coming where would see these startups becoming the next drivers of our economy."
On funding available for the start-ups, he disclosed that, "Funding is based on ideas and what would be required to move the idea forward. We have a commitment of about N10 million. After they come into the accelerator program, there are a top-three but the other ones are going to be exposed to investors.
"This initiative would have a direct impact on the economy because it is targeted at the medium scale businesses and these are the businesses that can change economies in terms of reducing employment rate and socioeconomic levels."
Also speaking at the event, the Head, Retail Product Insight and Capabilities, Access Bank Plc, Mr Rob Giles said: "We are looking for companies with ideas that can solve real-world problems and where we are different from venture capital firms is we offer an environment where startups can be supported, nurtured, advised and get access to people who are further ahead on their journey like mentors.
"We have seen three companies that can go all the way and our job is to make sure they stay the course and structure their foundations from the very beginning that would allow them to scale."
Furthermore, speaking to one of the participating startups, the founder, Farm Delight, Ms Love Uduma, a start-up focused on agriculture value chain from production to distribution and consumption said this platform is an impactful stream for startups to get support from.
On her expectation, she said: "I am expecting tech support and a good relationship with the tech community. We have the agricultural aspect covered but we need the technical assistance and also funding."