Fitch Affirms AfDB's AAA Credit Rating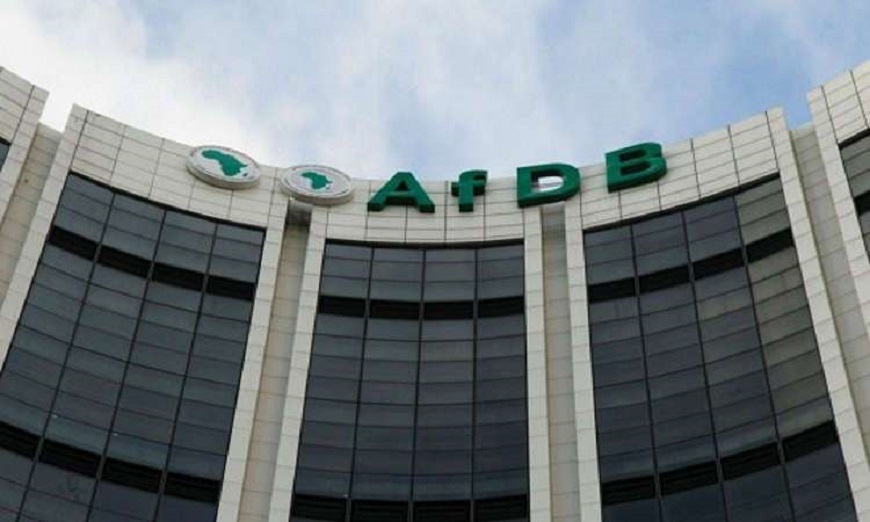 By Adedapo Adesanya
The global credit rating agency, Fitch Ratings, has affirmed the African Development Bank's (AfDB) credit rating at "AAA", with a stable outlook.
Fitch said the triple-A rating was driven by the extraordinary support of the bank's shareholders.
Fitch said it views the bank's risk-management policies as conservative and assesses them as excellent, in line with AAA-rated peers.
"Concentration risk is low, with the bank's five largest exposures accounting for 32 per cent of total banking portfolio at end-2020," Fitch said.
The Vice President for Finance and Chief Finance Officer of the African Development Bank, Mr Bajabulile "Swazi" Tshabalala said, "the affirmation of the bank's triple-A ratings by Fitch, recognizes the very strong shareholder support our institution benefits from, as well as its strong capitalisation and risk management capabilities.
"The affirmation also speaks to the importance of the Bank's public policy mandate, particularly during these very challenging times."
The global rating agency assessed the bank's overall exposure to risks as 'Low,' balancing 'Moderate' credit risk with 'Excellent' risk management policies, 'Low' concentration, and 'Very Low' equity and market risks."
Commenting on the Fitch rating report, the AfDB President, Mr Akinwumi Adesina, said: "The African Development Bank welcomes the affirmation of the bank's 'AAA' rating, with a stable outlook, despite enormous challenges posed by COVID-19.
"The bank will continue to enhance its policy and fiscal relevance in support of regional member countries, as they contend with the global and regional repercussions of the pandemic.
"While helping African economies reposition their economies in a COVID-19 environment, we will also maintain our prudential ratios and adequate buffers."
Afreximbank, APPO to Establish African Energy Bank
By Adedapo Adesanya
A Memorandum of Understanding (MoU) for the establishment of a multi-billion dollar African energy bank has been signed between the African Export-Import Bank (Afreximbank) and the African Petroleum Producers Organization (APPO).
The institution will scale up private sector investment in African oil and gas projects and will not be a substitute for private investment but serve as a catalyst for Africa-directed investment.
As per terms of the MoU, the bank will provide critical financing for new and existing oil and gas projects, as well as energy developments across the entire value chain.
This will help strengthen the continent's energy sector which has been further weakened by international oil company divestment and the shift in global investment trends.
The MoU was signed by Mr Rene Awambeng, Director & Global Head, Client Relations, Afreximbank, and Mr Omar Farouk, Secretary General of APPO, in the presence of Mr João Lourenço, President of the Republic of Angola, APPO Ministers and Mr NJ Ayuk, African Energy Chamber (AEC) Executive Chairman.
The proposed African Energy Bank will operate in the same way as the APPO-created Africa Energy Investment Corporation – a developmental financial institution created to channel resources towards the development of Africa's energy sector.
"The African Energy Chamber has been pushing for the creation of an African Energy Bank, one that is African-based and Africa-focused, and I am proud to announce that the Afreximbank and APPO have taken the first steps towards its creation.
"The bank will be critical for Africa's energy sector, serving as a catalyst – not a substitute – for private investment in African energy. This is a practical strategy for prosperity and a pragmatic vision that must be embraced by all who want to make energy poverty history and fight climate change.
"Why should our pension funds go to European banks who say they will not finance Africans and call us risky? We need to use that money to finance oil and gas," Mr Ayuk said.
Based in Africa, the bank will operate as an independent entity, regulated and led by experienced professionals that know and understand Africa's energy needs.
NowNow Unveils New Features to Boost Contactless Payments
By Adedapo Adesanya
A leading African fintech startup, NowNow Digital Systems Limited, has launched a first of its kind fully integrated near field communication (NFC) enabled wallet which allows complete contactless payments on the platform.
This new function provides fast, easy, and safe cashless payments for NowNow customers using android smartphones, automated teller machine (ATM) cards, and point of sale (POS) devices.
The most innovative feature of this technology turns smartphones into digital point of sale terminals for micro to small-sized businesses including individuals, agents, and merchants.
With the NFC integration on NowNow wallets, the company's new Tap & Pay and SoftPOS features enable the acceptance and performance of seamless contactless transactions without the need for any additional hardware.
The Tap & Pay feature allows wallet to wallet transactions on NowNow, while the SoftPOS feature allows ATM card to wallet and wallet to POS transactions.
Speaking on the new NFC wallet integration, Mr Mahesh Nair, Co-Founder and Chief Operating Officer, NowNow Digital Services, expressed excitement at the feat and affirmed that the new feature highlights NowNow's commitment to enabling seamless financial services in Nigeria.
"We are excited to be the first fintech wallet in Nigeria to launch a fully integrated NFC wallet for our users that enables them to perform contactless payments. The Tap & Pay and SoftPOS solutions represent our dedication to providing seamless digital payments in Nigeria.
"As a leading fintech, it is important for us to provide services that promote financial inclusion. Today, our customers, agents, and merchants can make smooth contactless payments on our platform. Using the feature is easy with no hardware or maintenance required coupled with a simple onboarding process," he said.
The new NowNow NFC enabled Tap & Pay and SoftPOS solutions provide customer-to-customer (C2C) and customer-to-business (C2B) services, including agent-to-customer offerings.
These options enable NowNow merchants and individuals to use payment solutions that are secure and easy to set up.
NowNow's mission is to deliver best-in-class financial services having built an ecosystem for seamless digitized payments for customers.
The NFC integration on NowNow wallets will further enhance NowNow's existing services for consumer banking, agency banking, and merchant payment, driving financial empowerment and inclusion for micro to small businesses and individuals alike.
Africa Finance Corporation Unveils $2bn Credit Facility for Banks
By Adedapo Adesanya
In the wake of global crises including the COVID-19 pandemic and more recently the Russia-Ukraine conflict, Africa Finance Corporation (AFC) has announced the launch of a $2 billion facility to support bank-driven economic recovery in Africa, and the resilience of African economies.
AFC has committed to funding up to 50 per cent of the credit facility and mobilizing the rest through its network of international partners and investors.
The facility, dubbed African Economic Resilience will be disbursed via loans from AFC to select commercial banks, regional development banks and central banks in various African countries, providing them with much needed hard currency liquidity to finance trade and other economic activities in their various jurisdictions.
These institutions will be able to leverage AFC's proven access to global funding to access financing at competitive rates.
Speaking on the rationale behind the launch, Head of Treasury and Financial Institutions, Mr Banji Fehintola said, "The COVID-19 pandemic set back Africa's economic growth trajectory and further widened the trade financing gap. Before the continent could get over that, the Russia-Ukraine conflict has brought with it a new set of challenges, which have the same effect of negatively impacting growth prospects across the continent.
"As such, we are determined to play a leading role in shaping the continent's recovery and resilience, not only through the work we do in bridging Africa's infrastructure gap but also through targeted interventions such as this $2billion COVID-19 economic resilience facility."
Applications for the African Economic Resilience facility will open at a yet to be announced date and will be accessible through AFC's website. Through this funding intervention, the firm will accelerate its developmental impact in Africa, driving the continent to a new phase of growth that is focused on maximum resource value capture and domestic job creation.
Over the last 15 years, AFC has built experience mobilizing global capital for critical infrastructure projects in Africa with several bond issuances in the last two years, including a 10-year $500 million Eurobond in 2019, a 5-year $700 million Eurobond in 2020 and a 7-year $750million Eurobond at its lowest yield in 2021.
Recently, an independent asset management arm, AFC Capital Partners was established with plans to raise $2 billion to fund climate adaptation infrastructure projects in Africa.
It is this same fund mobilization experience that AFC will leverage to support COVID-19 economic recovery in Africa through the Rebuilding Economic Resilience facility.
Latest News on Business Post