Investors Expect Better Returns as Banks Release 2017 Earnings This Month
By Dipo Olowookere

The year 2016 was a very challenging for businesses operating in Nigeria because the economy was in recession.
This had its toll on companies, especially those listed on the Nigerian Stock Exchange (NSE), making some of them to declare loss in their 2016 financial results.
As a result of the loss or drop in profit margins, some shareholders and investors did not get much from their investment in the firms.
But a new report by Bloomberg has disclosed that the 2017 earnings of companies quoted on the local bourse, especially banks, will have improved earnings in the 2017 financial statements, which are expected to trickle in from this month.
The anticipated better earnings would be boosted by the recovery of the nation's economy, which grew last year by 0.83 percent, according to data released this week by the National Bureau of Statistics (NBS).
Bloomberg said an improvement in unpaid loans, higher interest income from holding government debt and a rise in profit will have helped lenders bolster their capital buffers, going by Renaissance Capital analysts including Olamipo Ogunsanya and Ilan Stermer.
The gross domestic product of Africa's largest oil producer expanded for three straight quarters last year after a 1.6 percent contraction in 2016, with year-on-year growth reaching 1.9 percent in the final three months of 2017. An increase in crude prices and the introduction of a new foreign-exchange system that ended a crippling shortage of dollars helped attract more investment flows into the country, while improving liquidity for the nation's lenders.
Here's a closer look at some of the major drivers and points of interest that investors will keep an eye on as they assess the outlook for banks.
Yield Benefit
Record high interest rates of 14 percent since July 2016 means there is no shortage of yield for banks, many of which parked their funds to profit from the safety of Treasury bills and other fixed-income securities rather than lending, where there is more risk.
A drop in those yields from record highs in August means that 2018 will be more challenging for lenders, despite the positive macro backdrop, according to Ogunsanya and Stermer. Volatility in foreign-exchange related gains, limited scope for cost efficiencies and rising political risks before elections in early 2019 also cloud the outlook for this year, the RenCap analysts said.
Lenders Lending
Banks will be able to close the revenue gap created by declining interest rates by lending more into a strengthening economy, according to Stanbic IBTC Holdings Plc analyst Muyiwa Oni. Some banks may boost loan growth to 15 percent this year compared with 10 percent in 2017, he said.
"Credit growth will be a big driver" in 2018, Oni said. While lower rates may reduce the cost of funding for banks, net interest margins may still narrow by anything from 100 basis points to 200 basis points this year, he said.
Fewer Sour Loans
The recession in 2016 hampered the ability of companies to meet their obligations to lenders, prompting a surge in bad debts. Non-performing loans as a percentage of overall credit peaked at 26 percent for FBN Holdings Plc, the country's largest lender by revenue. NPLs will continue to trend downward after improving to 20 percent in the nine months through September, Adesola Adeduntan, the chief executive officer of FBN's First Bank of Nigeria, said on Feb. 22.
An improvement in operating conditions, the restructuring of loans, recoveries and some write-offs will see the pace of unpaid loans ease into 2018, Fitch Ratings said in October.
Capital Challenges
At least three small- to medium-sized banks will run into difficulties with their capital levels this year and will need to raise cash, said Robert Omotunde, the head of investment research at Afrinvest West Africa Ltd., without naming the lenders. "A lot of tier two banks have issues with NPLs and it's eating into their capital buffers."
Stanbic IBTC's Oni predicts that the capital adequacy ratio across the industry will probably drop by 100 to 200 basis points, mainly because of the introduction of IFRS 9 reporting standards, which will require higher provisioning.
Bigger lenders including Zenith Bank Plc, United Bank for Africa Plc and Access Bank Plc were able to raise funding in the Eurobond market last year, while smaller ones struggled to boost their buffers. Stress tests showed that the capital adequacy ratio across the banking industry worsened to 12.8 percent in April from 13.6 percent in February, according to the central bank.
Taking Stock
There is still some room for shares to rally even after the Nigerian Stock Exchange Banking 10 Index surged by a record 73 percent in 2017, according to Lekan Olabode, a bank analyst at Vetiva Capital Management Ltd. in Lagos, although the pace won't match that seen last year. Smaller lenders may also show faster earnings growth and biggest share-price gains.
"The banking sector is significantly undervalued," he said. "This year, it is the small banks that we expect to do more."
Unity Bank Launches Anti-fraud USSD Code for Customers
By Ashemiriogwa Emmanuel
Unity Bank Plc has unveiled a new code on its USSD platform to help customers stem the risk of fraud in electronic banking.
The new anti-fraud USSD code, which is *7799*9*Phone Number#, will completely put customers in control of their bank accounts against any e-banking fraud, as it can be dialled to successfully block and protect an account from a third-party mobile device if fraud is suspected.
During the unveiling of the new USSD dial, the Directorate Head, E-Business, Retail & SME Banking, Mr Funwa Akinmade, said executing measures to safeguard its e-banking platforms with enhanced safety and security features was a top priority amidst the rising rate of cyber-crime victimization.
He said: "With fraud concerns on major payment channels across Nigeria, every player in the financial services industry in Nigeria must think of a way to stay ahead of its game."
"With the added USSD feature that allows customers to block their accounts using *7799*9*Phone Number# code, even from a third party device, we have given greater empowerment to customers to transact freely on our USSD platform.
"With the USSD feature, being available to both smartphone and feature phone users, it means even the least digital-savvy customers of Unity Bank can effectively use the new anti-fraud code."
He also revealed that since the code has been made available in Hausa, Igbo, and Yoruba languages, it will cover the majority of customers across the country who are looking for safe banking.
In view of the latest banking industry fraud report by Nigeria Inter-Bank Settlement System (NIBSS) which showed a 534 per cent increase in cyber fraud rate, and a total of N3.5 billion loss in the previous year, the lender said the new USSD dial was a strategic move to facilitate seamless and secure banking transaction within its e-banking channels.
Customers can now block and protect access to their bank accounts in the case that fraud is suspected, then they can walk into any branch of Unity Bank to request reactivation.
CBN Tracks Forex Sales at Commercial Banks
By Ashemiriogwa Emmanuel
The Central bank of Nigeria (CBN) is already tracking how commercial banks in the country are complying with the sale of foreign exchange to their customers.
Recall that last Tuesday, the CBN Governor, Mr Godwin Emefiele, announced that the apex bank will no longer sell FX to Bureaux De Change (BDC) operators and will also halt the issuance of licenses to them.
He disclosed this after the two-day Monetary Policy Committee (MPC) meeting held in Abuja, maintaining that the BDCs had become a useful channel for illicit forex flows, especially at the unregulated segment of the FX market.
In his words, "We are concerned that BDCs have allowed themselves to be used for graft."
He said instead, the CBN will now begin to sell FX to commercial banks, which are required to set up teller points specifically for customers with genuine forex requests.
But several analysts expressed pessimism over the ability of deposit money banks (DMBs) to be faithful with the sale of FX to retail users.
They claimed banks have already been involved in roundtripping, which the central bank accused the BDCs of doing.
However, to avoid this, the apex bank said it has put in place a monitoring mechanism that tracks forex sales at commercial banks, assuring the general public of seamless sale of the foreign currencies.
The CBN acting director in charge of the Corporate Communications Department, Mr Osita Nwanisobi, while briefing newsmen in Abuja, said commercial banks will always respond to the legitimate forex demands of customers.
He explained that lenders have demonstrated their commitment through their chief executive officers not to turn back on customers with legitimate forex requests.
In effect, a circulated notice tracked by this newspaper showed that various commercial banks have swung into action and have set up dedicated teller points across their branches nationwide, encouraging customers who want to buy Personal Travel Allowance (PTA), Business Travel Allowance (BTA), and make every other qualifying FX transaction, to approach their branches nationwide to get them.
Nigerian Lending Start-Up PayHippo Gets $125k Seed Fund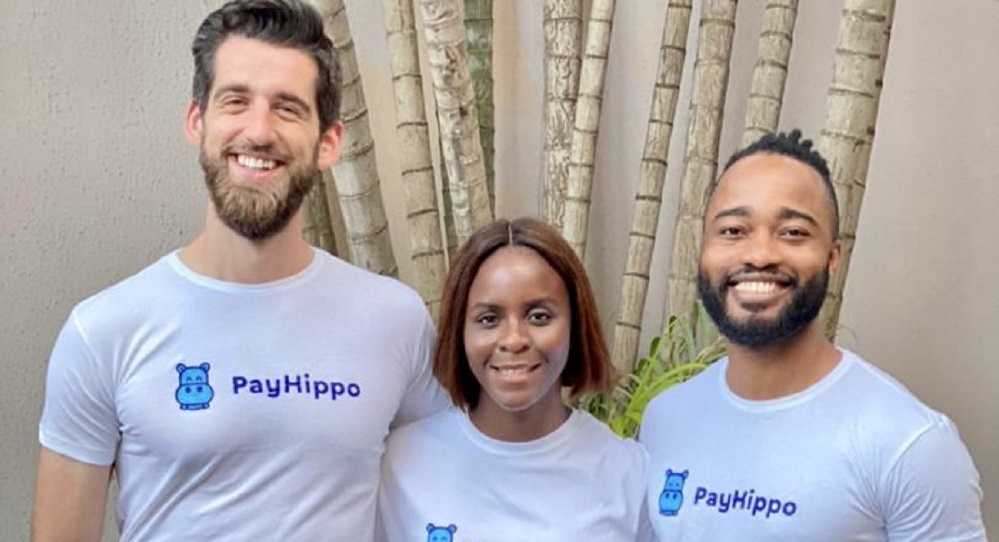 By Ashemiriogwa Emmanuel
A Nigerian lending and business financing platform, Payhippo, has been accepted into Y Combinator's Summer 2021 cohort, gaining access to a $125,000 seed fund and other networking and mentorship opportunities.
The one-year-old Small and Medium Enterprise (SME) co-founded by Mr Zach Bijesse (Cheif executive officer – CEO), Ms Chioma Okotcha (Cheif Operating Officer – COO), and Mr Uche Nnadi (Cheif Technology Officer – CTO) will be joining 167 startups across the globe to participate at the Y Combinator's Summer 2021 batch.
The American seed funding accelerator, Y Combinator, offers seed funding for startups twice every year (winter and summer batch) and hosted their demo recently where they will invest $125,000 in selected startups, in exchange for 7 per cent equity.
Speaking on the development, Payhippo's COO, Ms Okotcha disclosed that when the news of their acceptance into the outfit came in, the startup felt a little sceptical about the precondition that the accelerator gets a 7 per cent stake in startups they invest in.
In her words, "We had mixed feelings at first because 7 per cent of your company is a lot to give up. We called up a few YC alumni from our market and got their input."
She, however, expressed optimism, revealing that joining the YC cohort will reinforce the startup's credibility in the public eye and boost future collaboration.
"Ultimately, we went with Y Combinator because we saw how much we could learn from the YC partners and the overall network.
"We believe it's already paying dividends both for operations as the brand name and global recognition of Y Combinator has brought interest from lending capital partners.
"The YC brand name signals to the job market that working at Payhippo means people can contribute and do meaningful work.," Ms Okotcha further said.
Payhippo is a lending and business financing platform with a drive to serve 40 million small and medium-sized business that are unable to gain access to the funds necessary to grow their business, by leveraging on automated underwriting and credit assessment tools to create more financially equities across Africa.
Latest News on Business Post