IWD: 600 Women Empowered by Heritage Bank
By Modupe Gbadeyanka
About 600 women across Nigeria received empowerment from Heritage Bank Limited as part of activities to mark the International Women's Day (IWD) tagged 'Be Bold for Change.'
The bank organised a training programme with theme: Emerging Female Entrepreneurs Forum for women in Benin, the Edo state capital, Ibadan, the Oyo State capital, Minna in Niger State and in Lagos respectively.
The United Nations adopted March 8 every year to celebrate women in honour of the remarkable contributions by women to the global society. The day also commemorates the inspiring roles of women around the world to secure their rights and build more equitable societies.
Addressing participants in Lagos, Group Head, Market Intelligence & Analytics, Retail Banking of Heritage Bank, Mrs Cynthia Erigbuem, noted that the bank recognized that this group of stakeholders play a vital role in driving retail business and that is why it is partnering with them to achieve its corporate goals.
"Our culture is predisposed to welcome every woman and her vision into our mind-set of creativity and knowledge, helping her to grow her business beyond where she can ever imagine by offering specialized products and services for her business," adding that "by our very nature, our services are personal, and deliberately approached from a bespoke angle, to simplify her life and business so as to be able to create, preserve and transfer wealth across generations."
Mrs Erigbuem observed that Heritage Bank is a leading Nigerian bank with an excellent service culture hinged on working with each customer to create a name and heritage for today and for future generations. With the ideals of Service, Performance, Respect, Integrity, Innovation, Tenacity and Excellence forming core values, we have set out to redefine the concept of banking for the quintessential customer."
In order to achieve this goal, she stated that Heritage Bank specializes in products and services that are tailored towards the specific needs of women, irrespective of their age and social status.
According to her, such products that can be exploited by women to their advantage are Power Base, Why BankMy Family, HB Concourse and SME Business Advisory Services.
She listed 10 financial literacy tips for the emerging female entrepreneurs to be successful in business: keep records such as bank statements, receipts, invoices; write down your business goals, make your bank account officer your best friend and have a separate account for your business.
Others are know your financial personality, identify your business needs and wants, take advantage of banking channels/products for ease of business dealings; save, no loose change; bank your money, avoid losing income and pay your taxes when due  as well as measure business performance against your goals.
Other facilitators at the Lagos forum were Mrs Ini Abimbola, CEO/Lead Consultant, ThistlePraxis Consulting Limited; Mrs Adetayo Otun, CEO, Ambassador Kitchen and Catering Services and Mrs Oluwakemi Oduntan, a legal practitioner among others.
In a keynote address, Ms O Idahosa, Permanent Secretary, Ministry of Education, Benin City, Edo State said growing a successful business required hardwork and knowledge of the business, determination and a personal resolve to be a solution to a problem or a supplier of a need.
She enjoined the women entrepreneurs to ensure that a product must satisfy an immediate need, develop a complete business before starting; offer good quality at a fair price, be careful with money- cash flow is essential; maximise marketing opportunities, love your customers and never give up.
Ecobank Ellevate, Others Train Fashion Entrepreneurs in Nigeria
By Aduragbemi Omiyale
To empower and expose local small and medium enterprises (SMEs) in Nigeria to the global market, Ecobank Ellevate has partnered with Ananse Africa and MasterCard Foundation to train fashion entrepreneurs and creatives in Nigeria.
Ecobank Ellevate is a proprietary service offering designed for businesses owned by women, managed by women and those with a high percentage of female board members or employees, as well as companies manufacturing products for women.
Speaking at a hybrid event which took place at the Ecobank Pan Africa Centre (EPAC) in Lagos on Thursday, the Head of Consumer Banking at Ecobank Nigeria, Mrs Korede Demola-Adeniyi, assured that the bank would continue to support initiatives designed to boost the country's economy.
"This is an innovative impact-driven programme designed to equip women fashion entrepreneurs with valuable business skills to be better empowered and to equip them with more skills in their chosen field in fashion.
"For us as a bank, we are delighted to partner with Ananse and Mastercard Foundation to organise this training program. It aligns with our focus on enabling SMEs to grow their businesses to compete in the global market.
"Remember, we are also using Adire as a key driver in the fashion industry. Last year we took Adire technology to the global arena; we partnered with Ogun State First Lady through Ajose Foundation Adire Market Week, which attracted over 1000 local and foreign exhibitors.
"We organized a successful Lagos Adire Experience and sponsored Africa Fashion Week London 2022 with an Adire pavilion," the banker said in her welcome address.
Mrs Demola-Adeniyi introduced to the participants the bank's various products, services, and digital offerings such as "Ecobank Mobile app, Ecobank Online, Ecobank Omnilite, EcobankPay, Ellevate, a relationship package to cater for female-owned and female-run businesses and over 60,000 Ecobank Xpress Point agency banking locations spread across the country, among others."
Earlier, the founder/CEO of Ananse Africa, Sam Mensah, said the training, which centres on e-commerce and digital marketing, is targeted at women and youths in fashion and creative MSMEs who want to start trading online or improve their current online presence, adding that, participants will receive continued practical support to setup or improve their online stores for three months after the session.
"We intend to take the training to four other African countries, including Senegal, Kenya, Ghana, and Ivory Coast, in the next few months.
"There are lots of economic opportunities for youth and women across Africa in the fashion business. Our technology solution solves key problems behind the market challenges that prevent African fashion designers and creatives from being commercially successful and growing their businesses," he said.
Mr Mensah listed the benefits to include digital PoS for improved inventory management, local and international payments, marketing exposure, global logistics for increased sales and hassle-free global e-commerce, among others.
Ananse Africa is an e-commerce platform that equips African fashion designers and creatives for local and international trade.
ALAT Urges Nigerians to Imbibe Stronger Savings, Investment Culture
By Aduragbemi Omiyale
A campaign aimed at encouraging Nigerians to imbibe a healthy savings and investment culture has been introduced by Nigeria's leading digital bank, ALAT by Wema.
In a statement, the lender disclosed that the initiative would help Nigerians build a strong financial base in the new year.
The bank has urged both existing and new customers to take advantage of its numerous savings offerings to grow their finances and create wealth by cultivating a strong culture of regular savings and investment.
According to the Acting Head of Brand and Marketing Communication at Wema Bank, Ms Morolake Philip-Ladipo, there are nine savings services on ALAT that customers can choose from, noting that they can earn up to 10 per cent interest.
"As people resume their various activities after the festive season, the early weeks of the year are often associated with a rise in spending.
"There are nine savings plans on ALAT that customers can choose from to ramp up their savings and investment. Naturally, it is difficult for people to save money because there isn't going to be sufficient money to keep after spending.
"However, there is a more significant gain when people cultivate the discipline of making regular savings and investment a lifestyle," she said.
For customers who would like to spend, the Spend and Save feature is the most convenient option.
Customers can automatically save a percentage of the transaction amount on ALAT and earn interest on their savings. They determine the specific transaction type and duration when a withdrawal can be made.
Other savings and investment products include Stash, Flexi Goal, Spend and Save, Fixed Goal, Lock Up Savings, Dollar Plan, Investment, and Rotating Savings.
Ms Philip-Ladipo added that the various savings features available were designed to meet the preferences and needs of everyone who desires to be intentional about their savings and investment culture.
KPMG Rates Stanbic IBTC Bank High in Retail, Corporate Banking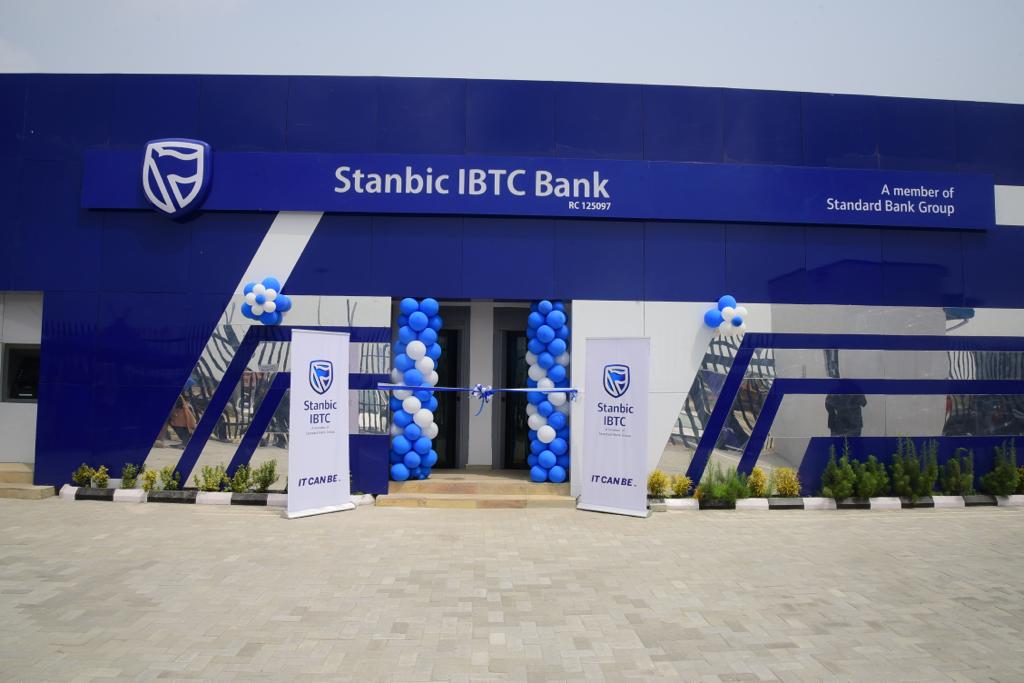 By Aduragbemi Omiyale
The KPMG 2022 Nigeria Banking Industry Customer Experience (CX) Survey has rated Stanbic IBTC Bank Plc high in retail and corporate banking in the country.
According to the report, Stanbic IBTC Bank occupied the first position with a 73.8 CX score out of 100 in the retail segment and sustained the leading position for the second consecutive year. Time and effort are the drivers of performance in the retail category, and the bank outperformed its peers in this regard.
Stanbic IBTC Bank, which held the top position in the retail and SME segments last year, performed well across key customer journey areas, particularly in resolution – a key area of improvement for the industry where customers rate banks on timeliness and quality of feedback on issues as well as the ability and ease of reporting issues and concerns.
Other customer journey areas where Stanbic IBTC Bank came tops included discovery – the ease of getting information about the bank coupled with professional and friendly staff, the ease of account opening with digital-only options and the speedy onboarding process.
Stanbic IBTC Bank is among the top three in transacting – accessibility, timeliness, and quality of service from physical and digital channels, and in account maintenance which covers requests for account statements, general enquiries and updates to account information with accuracy and completeness.
Moving up five places compared to last year's report, Stanbic IBTC Bank also emerged as this year's leader in the corporate segment with an 80.9 score out of 100 and received great feedback on the depth of their relationship managers' knowledge in key sectors.
The report also revealed that Stanbic IBTC successfully closed the gap in digital banking, emerging as a clear leader in the industry.
Speaking on these achievements, the chief executive of Stanbic IBTC Bank, Mr Wole Adeniyi, said, "The primary goal of the bank is to forge lasting relationships with its clients by offering timely, creative, and valuable solutions that benefit them. We are fully committed to serving Nigerians with top-notch financial services."
According to Mr Adeniyi, "2022 has been remarkable for us at Stanbic IBTC. Asides from these good standings revealed by the KPMG report, the globally renowned credit rating agency, Fitch Ratings, also reaffirmed the retention of our National Long-Term 'AAA (nga)' and National Short-Term 'F1+(nga)' ratings for the Stanbic IBTC Group and Stanbic IBTC Bank respectively."
"The National Long-Term 'AAA (nga)' and National Short-Term 'F1+(nga)' Ratings are the highest possible ratings on Fitch's rating scale, and we were rated high based on the potential support from our parent company, Standard Bank Group, based in South Africa. We play a vital role in Standard Bank Group's main operations in West Africa, and we retained our ratings based on our size and high operational integration," he added.
Fitch Ratings assessed Stanbic IBTC's strategic importance as the holding company for Standard Bank Group's leading corporate and investment banking (CIB) and wealth businesses in Nigeria and Stanbic IBTC Bank's position as an integral part of its Nigerian operations. It also considered Standard Bank Group's controlling ownership of Stanbic IBTC, high integration of risk management, operations and strategy, shared branding, and Stanbic IBTC's moderate contribution to Standard Bank Group's net income.
The 'AAA (nga)' is given to issuers with the lowest expectation of default risk when compared with their competitors. The National Short-Term Rating of 'F1+(nga)' is assigned to issuers that have a strong capacity for timely payment of financial commitments in comparison to other issuers in Nigeria.
Mr Adeniyi noted that the organisation's competitive position, good risk profile, healthy funding, and liquidity position also facilitated its upgrade in the Global Credit Ratings (GCR). The national scale long-term issuer rating assigned to Stanbic IBTC Bank PLC was upgraded to AAA(NG) from AA+(NG) and the national scale short-term issuer rating was A1+(NG), indicating a stable outlook and making Stanbic IBTC Bank the only financial institution in Nigeria with the rating.
He attributed the astounding performances of the organisation to the dedication and hard work of its workforce and the tenacity of the firm to continue to play vital roles in Nigeria's economic development, stating that Stanbic IBTC would not relent in developing sustainable solutions that ensure customers' delight and the company's success in the Nigerian financial services spectrum.
Latest News on Business Post