Standard Chartered Extends Digital Banking to Botswana, Zambia, Zimbabwe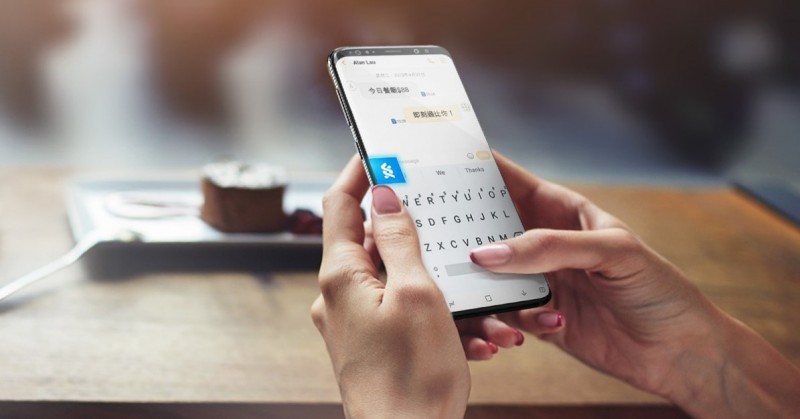 As part of its digital transformation strategy in Africa, Standard Chartered has announced another multi-market launch of its digital bank in Botswana, Zambia and Zimbabwe, following launches in Uganda, Tanzania, Ghana and Kenya in the first quarter of the year and Côte d'Ivoire in 2018.
The expansion in Africa comes at a time when the continent, with a growing economy and population, is demanding wider access to digital services.
The digital banking solution provides Standard Chartered customers across the eight markets with affordable, convenient, fast and easily accessible banking services.
The first-of-its-kind digital bank in Botswana and Zambia offers a truly end-to-end digital account opening experience which has been developed following client feedback to offer a convenient platform to service all their banking needs.
Commenting on the launch, Sunil Kaushal, Regional CEO, Africa and Middle East said: "This is a significant achievement for the Bank having now launched digital banks in 8 markets in 15 months of our initial launch in Côte d'Ivoire.
"The growing population of Africa is demanding faster and more convenient banking and it has been very rewarding to witness increased acceptance and a growing demand for our digital products across the continent.
"We have an exciting pipeline of product launches on this platform which will position us as the premier digital bank in our markets of choice."
By digitalising the entire banking experience, customers will be able to enjoy simple, secure, and affordable banking anytime, anywhere. Active customers of the digital bank will also be eligible to receive loyalty benefits and promotions.
In just under 15 months, Standard Chartered has launched its digital banks in eight markets across Sub-Saharan Africa with impressive results.
"In Côte d'Ivoire the digital bank has exceeded initial expectations with 18,000 new account openings, in Uganda the Bank has seen an eight-fold increase in new account openings, whilst in Tanzania the Bank has signed up more new customers since launching in March this year than in the whole of 2018.
The bank is expected to continue its digital expansion in African markets with another launch planned in September for Nigeria.
In its continued efforts to meet the rising demands of Africa's young and digitally-savvy population, Standard Chartered has also launched SC Keyboard, which allows customers to access a variety of financial services from within any social or messaging platform without having to open the banking app.
Initially launched in Kenya, Uganda, Ghana and Tanzania, the solution is a first for the Bank in Africa and will be rolled out to Botswana, Zambia, Zimbabwe and Nigeria throughout the rest of the year.
The keyboard-based banking solution allows clients to transfer money in real-time, pay utility bills and instantly check balances from within any social or messaging platform.
The unique digital solution can be configured as the default keyboard on any smartphone, making banking quick and seamless for customers who no longer need to log into their SC Mobile app for basic banking services.
The solution is ideal for the African market, which continues to see a rising number of social media users.
According to the Hootsuite and We Are Social Global Digital Report 2019, in 2018 alone the African continent saw a 12 percent increase in active social media users and a 15 percent increase in active mobile social media users. This is not surprising given that 82 percent of the population have mobile connections.
Jaydeep Gupta, Regional Head of Retail Banking, Africa and Middle East, said: "Following the additional rollouts of our online retail banks across Africa, SC Keyboard is an important milestone in our digital journey.
"SC Keyboard was designed with our clients in mind, as users can now pay their bills, view their account balances and transfer money to their friends or family through any social or messaging platform. Increased prosperity has made the African population more financially savvy and many users seek new and easy ways to handle their money.
"We want our interactions to be simple, intuitive and seamless – with, we will remain committed to leveraging the best technology to bridge digital and human channels and enhance customer centricity and service delivery."
To enjoy the seamless and easy access to banking by SC Keyboard, clients need to have an Android or iOS smartphone phone with fingerprint support; install SC Mobile app and enable SC Keyboard in the device settings; and select SC Keyboard as your default keyboard and start using it.
First Bank Reacts to Rumoured 'Acquisition' by Otedola
By Dipo Olowookere
One of the news items that has dominated the business space in the past few days is the rumoured takeover of FBN Holdings Plc, the parent company of First Bank of Nigeria (FBN) Limited, by Mr Femi Otedola, a businessman in the country.
It was reported that he has 'acquired' the lender by pumping about N30 billion into the shares of the company at the stock market, making him the single largest shareholder.
This was linked to the recent rise in the trading volume and value of FBN Holdings equities at the Nigerian Exchange (NGX) Limited, which has spurred questions from various quarters.
But in a statement issued on Friday, the management of FBNH said it was not aware of the businessman emerging as its new shareholder, though it pointed out this could have happened as its shares are always available for purchase at the market by anybody.
In the notice signed by the company secretary, Seye Kosoko, the bank said once it receives notification from Mr Otedola, it will promptly inform the regulators about it as required.
"The attention of FBN Holdings has been drawn to media reports today, October 2021, purporting that a certain individual has acquired a significant shareholding interest in FBN Holdings, therefore making him the majority shareholder of the company.
"As a listed company, shares of FBN Holdings are publicly traded and sale and acquisition of shares are expected in the normal course of business. We operate in a regulated environment, which requires notification of significant shareholding by shareholders to the company, where shares are held in different vehicles, further to which the company will notify the regulators and the public as appropriate.
"The company is yet to receive any notification from the individual mentioned in the media report of such acquisition. FBN Holdings will always notify the appropriate agencies and authorities whenever it receives any notice of significant shareholdings by the shareholders and the company's registrars," the disclosure read.
Femi Otedola Quietly Takes Over First Bank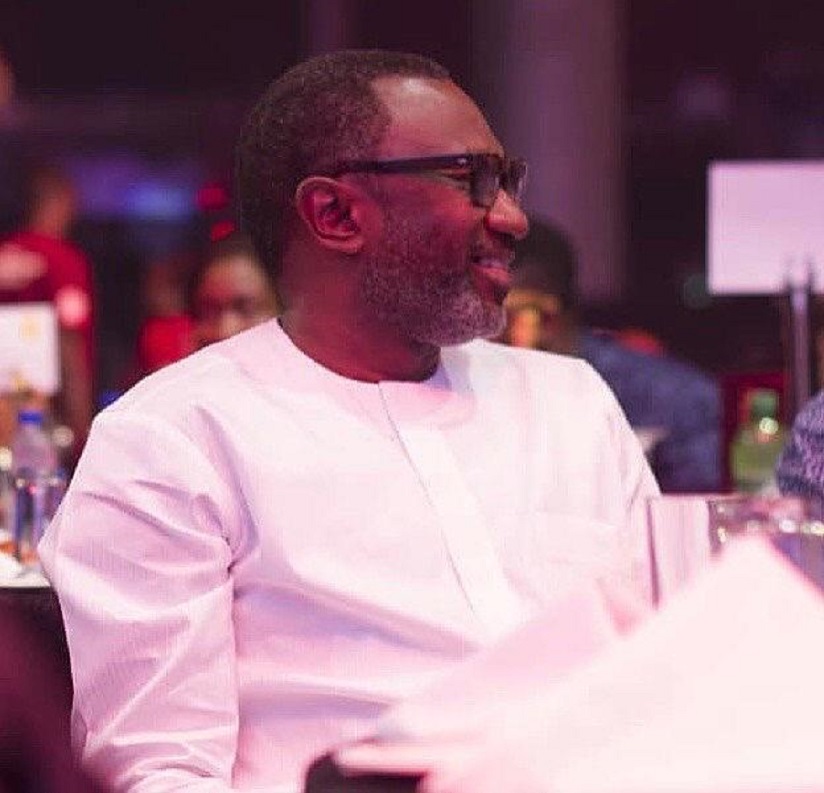 By Aduragbemi Omiyale
There are reports that a billionaire businessman, Mr Femi Otedola, is coming back into the capital market on a big scale a few years after he offloaded his stake in Forte Oil, 75 per cent, which later became Ardova Plc under its new owners.
It is believed that business mogul has pounced on the crisis at FBN Holdings Plc, the parent company of First Bank of Nigeria Limited, which also recently had a board crisis, to take over the company.
According to reports, which is yet to be independently verified by Business Post, Mr Otedola, son of a late Governor of Lagos State, Sir Michael Otedola, is now the single majority shareholder of the first generation lender in Nigeria.
He is said to have acquired N30 billion worth of the company's equities at the Nigerian Exchange (NGX) Limited, where the firm is listed.
In recent times, there has been an upward movement in the share price of FBN Holdings at the stock market and this has raised many eyebrows as some investors were asking what was driving the hike.
Mr Otedola is not new to the boardroom and it is believed that his entry into the banking space would cause a disruption and make him rub shoulders with renowned bankers like Mr Jim Ovia of Zenith Bank Plc, Tony Elumelu of United Bank for Africa (UBA), amongst others.
Some months ago, many observers were shocked when the Central Bank of Nigeria (CBN) sacked the boards of FBN Holdings and First Bank of Nigeria Limited and it was learnt that the financial institution has been on the life-support of the regulator.
The FBN Holdings board led by businessman, Mr Oba Otudeko was asked to leave and the CBN further ordered the bank to ensure that the debts owed by the directors, including Mr Otudeko, who sits on the board of Honeywell Flour Mills Plc, should be recovered.
A few months after this directive, shares of FBN Holdings and Honeywell have enjoyed a significant rise in value, causing people to ask questions.
If the latest information is correct, it would mean that Mr Otedola was likely the reason for the uptick witnessed in First Bank stocks at the exchange lately.
It means he will have a good representation on the board of the lender and turn its fortunes around.
First Bank is yet to officially inform the investing public about this development.
Heritage Bank in Debt Crisis, Reps May Order CBN Takeover
By Aduragbemi Omiyale
The banking industry in Nigeria may be plunged into another crisis if urgent steps are not quickly taken to address the issue so as to douse the looming tension.
Business Post reports that a few years ago, precisely in 2018, depositors and shareholders of Skye Bank were in a panic mood after the Central Bank of Nigeria (CBN) nationalised the lender to Polaris Bank Limited because of debts and the House of Representatives on Thursday raised an alarm that another financial institution, Heritage Bank, is allegedly swimming in huge debts.
The lower chamber of the National Assembly had invited the bank and its Managing Director, Mr Ifie Sekibo, to explain why the amount the company owes the federal government is more than its share capital, but he has failed to honour the request.
This action has infuriated the parliament, which has threatened to direct the CBN to take over the ownership of Heritage Bank if Mr Sekibo and the bank ignore their latest invite next Wednesday.
Mr Adejoro Adeogun, Chairman of the Adhoc Committee on Assessment and Status of All Recovered Loots, Moveable and immovable Assets from 2002 to 2020 by agencies of the federal government for Effective and Efficient Management and Utilisation, issued this threat at the resumed hearing of the committee yesterday.
"I need to send this message to Heritage Bank that we are not comedians here and we are not joking here. If Heritage Bank owes Nigeria more than its share capital, we will not hesitate to ask the National Assembly to write to CBN to take over Heritage Bank.
"They cannot be owing more than their share capital and feel too big to respond to invitations from the National Assembly. Clerk, you have to write them, give them till Wednesday next week. That is the last time we are going to give them," an angry Mr Adeogun barked.
Latest News on Business Post