Standard Chartered Extends Digital Banking to Botswana, Zambia, Zimbabwe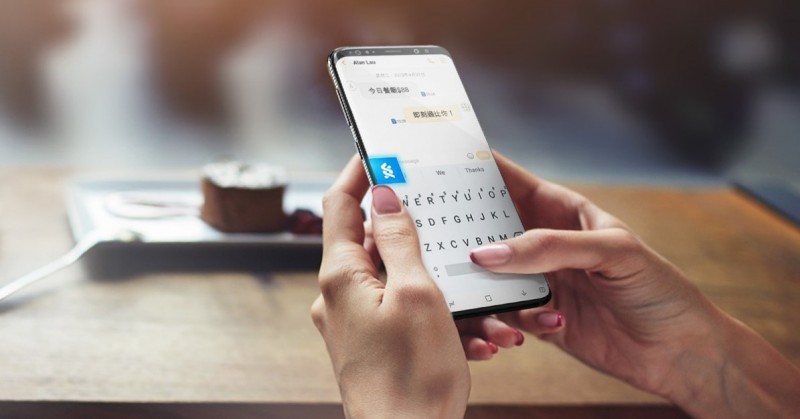 As part of its digital transformation strategy in Africa, Standard Chartered has announced another multi-market launch of its digital bank in Botswana, Zambia and Zimbabwe, following launches in Uganda, Tanzania, Ghana and Kenya in the first quarter of the year and Côte d'Ivoire in 2018.
The expansion in Africa comes at a time when the continent, with a growing economy and population, is demanding wider access to digital services.
The digital banking solution provides Standard Chartered customers across the eight markets with affordable, convenient, fast and easily accessible banking services.
The first-of-its-kind digital bank in Botswana and Zambia offers a truly end-to-end digital account opening experience which has been developed following client feedback to offer a convenient platform to service all their banking needs.
Commenting on the launch, Sunil Kaushal, Regional CEO, Africa and Middle East said: "This is a significant achievement for the Bank having now launched digital banks in 8 markets in 15 months of our initial launch in Côte d'Ivoire.
"The growing population of Africa is demanding faster and more convenient banking and it has been very rewarding to witness increased acceptance and a growing demand for our digital products across the continent.
"We have an exciting pipeline of product launches on this platform which will position us as the premier digital bank in our markets of choice."
By digitalising the entire banking experience, customers will be able to enjoy simple, secure, and affordable banking anytime, anywhere. Active customers of the digital bank will also be eligible to receive loyalty benefits and promotions.
In just under 15 months, Standard Chartered has launched its digital banks in eight markets across Sub-Saharan Africa with impressive results.
"In Côte d'Ivoire the digital bank has exceeded initial expectations with 18,000 new account openings, in Uganda the Bank has seen an eight-fold increase in new account openings, whilst in Tanzania the Bank has signed up more new customers since launching in March this year than in the whole of 2018.
The bank is expected to continue its digital expansion in African markets with another launch planned in September for Nigeria.
In its continued efforts to meet the rising demands of Africa's young and digitally-savvy population, Standard Chartered has also launched SC Keyboard, which allows customers to access a variety of financial services from within any social or messaging platform without having to open the banking app.
Initially launched in Kenya, Uganda, Ghana and Tanzania, the solution is a first for the Bank in Africa and will be rolled out to Botswana, Zambia, Zimbabwe and Nigeria throughout the rest of the year.
The keyboard-based banking solution allows clients to transfer money in real-time, pay utility bills and instantly check balances from within any social or messaging platform.
The unique digital solution can be configured as the default keyboard on any smartphone, making banking quick and seamless for customers who no longer need to log into their SC Mobile app for basic banking services.
The solution is ideal for the African market, which continues to see a rising number of social media users.
According to the Hootsuite and We Are Social Global Digital Report 2019, in 2018 alone the African continent saw a 12 percent increase in active social media users and a 15 percent increase in active mobile social media users. This is not surprising given that 82 percent of the population have mobile connections.
Jaydeep Gupta, Regional Head of Retail Banking, Africa and Middle East, said: "Following the additional rollouts of our online retail banks across Africa, SC Keyboard is an important milestone in our digital journey.
"SC Keyboard was designed with our clients in mind, as users can now pay their bills, view their account balances and transfer money to their friends or family through any social or messaging platform. Increased prosperity has made the African population more financially savvy and many users seek new and easy ways to handle their money.
"We want our interactions to be simple, intuitive and seamless – with, we will remain committed to leveraging the best technology to bridge digital and human channels and enhance customer centricity and service delivery."
To enjoy the seamless and easy access to banking by SC Keyboard, clients need to have an Android or iOS smartphone phone with fingerprint support; install SC Mobile app and enable SC Keyboard in the device settings; and select SC Keyboard as your default keyboard and start using it.
CIBN Tasks Ecobank Management Trainees on Integrity
By Aduragbemi Omiyale
The need to uphold integrity has been emphasised by the Registrar/CEO of the Chartered Institute of Bankers of Nigeria (CIBN), Mr 'Seye Awojobi, to the graduands of Ecobank Nigeria Academy.
The Ecobank management trainees were also charged to imbibe the ethics of the banking profession because it is one of the things they will need to excel in the industry.
"You should really be grateful and count yourself lucky for this platform extended to you by Ecobank to make a life career.
"Know that a career is not an activity but a journey; a marathon, not sprint. Keep a tenacity of purpose; remain focused, be ready for challenges and enhance your skills and knowledge to excel in this profession," Mr Awojobi said at the virtual graduation of the Ecobank Management Development Programme (EMDP) Batch 3 trainees in Lagos.
He commended Ecobank Nigeria's various initiatives targeted at building the capacity of its workforce, noting that over the years, the bank has accorded priority to various learning and development initiatives which expose staff to new career development within the banking industry.
"Such competency improvement is important for the banking sector; it aligns with the current dynamics of the industry and global best practice," he added.
In his remarks, the Managing Director of Ecobank Nigeria, Mr Patrick Akinwuntan, reiterated that the bank's deliberate policy to train and equip its workforce was in line with its transformation drive to make the financial institution the most preferred in the country.
He admonished the graduands to remain ethical and diligent in the delivery of the vision of the bank to become the most preferred financial services payments brand in Nigeria to support the economic development of households and growth of trade, manufacturing and commerce in Nigeria and Africa.
"My advice to you is to imbibe the values of this great institution. Live the values of Respect, Accountability, Customer Centricity, Integrity, Excellence and Team work as encapsulated in RACEIT.
"Be courageous, rise above fears and do what is right at all times. Be ready to learn and unlearn to reach your envisaged destination.
"To make a difference as a banker, you must have willingness to adapt and take ownership of yourself. Keep your bonding and use it positively not only professionally but in your personal life and be a good Ecobanker at all times," he stated.
Also speaking, the Group Executive, Human Resources, Yves Mayilamene, represented by Group Head, Talent Learning and Organisational Development, Simon Rey, advised the graduands to always strive for excellence in their respective roles.
While assuring them of the bank's support to grow in their career, he tasked them on sustainable results.
Welcoming the graduands to the bank, Head, Human Resources, Ecobank Nigeria, Kunle Adewuyi, emphasised that Ecobank is a performance-based organisation, urging them to focus on their job and be result oriented.
"I want all of you to look at the future and decide where you will be in the next five years or so in this great institution. I see future managing directors, Treasurers and others among you. But you have to decide that from today. You must imbibe the culture of the bank and I can assure you that the future is bright," he added.
The EMDP batch 3 comprises 16 graduates who were trained at the Ecobank Nigeria Academy for 21 months. The EMDP programs develop officers and young graduates to become experts in the financial industry and model citizens of the country.
As of December 2020, 55 graduate trainees and 70 management trainees respectively have been placed in strategic roles across the bank.
The blockchain brings new financing options to the business market. For example, Bitcoin Cash casino has adapted to only using cryptocurrency. This way, it makes it easier for their customers to deposit and withdraw in a BCH casino. Entrepreneurs have taken note of this and are looking to invest more in crypto than in fiat markets.
Latest News on Business Post