Sterling Bank Unveils 'Quick Cash' For Women Entrepreneurs
By Modupe Gbadeyanka
Concerned about the numerous challenges being faced by market women desiring access to credit in Nigeria, Sterling Bank Plc, through its 'One Woman' proposition, has launched a new initiative called the 'Market Women Quick Cash' to resolve the issue.
The bank has expressed confidence in the new initiative in making those problems in accessing credit facility become a thing of the past.
The new idea, Business Post learnt, is in partnership with Afrigrant, a non-governmental organization (NGO) and it is expected to promote women empowerment and capacity building.
Our correspondent gathered that the scheme was designed to bridge the gap between women entrepreneurs and access to funds, thus aiding the process of bringing them into the formal sector, where they can benefit from financial advisory services, capacity building and mentorship.
Speaking at the launch of the initiative last weekend at the Entrepreneur Research and Development centre Kaduna, Managing Director of Sterling Bank, Mr Yemi Adeola, explained that proposition was specifically designed to provide access to convenient savings, transaction and quick loan services for women using both self-service methods and agent banking.
Mr Adeola explained further that the Bank adopted both methods because "we believe the future of banking resides in the hand of the customer and we must begin to drive that paradigm shift by empowering them from now. Our partnership with Afrigrants allows us bridge this gap by providing a familiar interface for the customers."
Represented at the occasion by the Bank's Company Secretary/Legal Adviser, Mrs Justina Lewa, the MD also said that the significant number of women in Nigeria's population makes it imperative to deliberately focus on their needs to ensure sustainable economic development and growth.
"Adult women constitute over 50 million of Nigeria's population and only about 31% of this population are banked according to EFInA Access to Financial Services in Nigeria Survey 2014. The business case for targeting women is simple, they are the more excluded gender.
"More so, 21.4 million females (42.7% of the total female population) are financially excluded; 15 million of these women are earning income frequently.
"This provides a huge opportunity for structural changes within the economic and financial system if we pay attention. To enable us to make an impact for inclusion, we must reach as many women as possible," Mr Adeola said at the event.
In her keynote address, wife of the Kaduna State Governor, Hajia Aisha Ummee El Rufai, commended Sterling Bank for coming up with the initiative which is going to transform the lives of women in the country.
Also in her message, the Kaduna State Commissioner for Women Affairs and Social Development, Hajiya Rabi Abdulsalam, noted the Quick Cash initiative would help government at all levels to cushion the effect of the current recession especially as it relates to access to required funds by women entrepreneurs to grow their business.
"It is on this note that l am happy with the idea of having private sector operators coming together to bring this noble innovation of giving out loans to women at 9 percent interest rate, zero collateral to enable women play active role in the economic development of the country at a time when the economy is in recession," she said.
Related articles across the web
Heritage Bank Deepens Financial Inclusion via Technology
In today's world, making financial services accessible is fast becoming a key area of concern to policymakers for the well-known reason that it has far-reaching economic implications. To this end, financial inclusion has assumed a greater level of importance due to its perceived relevance as a catalyst for economic growth since it is critical for attaining inclusive growth in an economy.
In 2012, Nigeria took major steps in its journey by launching the National Financial Inclusion Strategy (NFIS). The main goal of the NFIS is to ensure that 80 per cent of Nigerian adults are financially included by 2020. Before this, the formal use of financial services by the adult population stood at 36.3 per cent in 2010. To achieve the 2020 goal, the Central Bank of Nigeria (CBN) introduced strategies to spike innovation in the financial services sector in Nigeria and by 2017, one of the achievements was that the CBN had given over 20 licenses to mobile money operators, which has currently grown to 21.
According to 2018 data from Enhancing Financial Innovation and Access (EFInA), 38.1 million of Nigeria's 106 million (18 years and above) adults or 36 per cent of Nigerians remain completely financially excluded.
In a recent survey by Agusto & Co on Consumer Digital Banking, only 34 per cent of the respondents said they had experienced the service of digital banks. Only 17 per cent of respondents above the age of 55 are aware of their services, while for people aged 41-54, the awareness rate stood at 31 per cent. This spells the need to deepen the financial inclusion drive if Nigeria is to attain the NFIS target and accelerated economic growth.
The apex bank may have missed the 2020 target of 80 per cent for financial inclusion, but it stands a better chance of meeting the target of 95 per cent by 2024, as industry players have argued that to achieve the NFIS target for inclusive economic growth, the financial sector must strongly leverage technology (mobile and digital channels) to promote financial inclusion and enhance access to financial services for the unbanked and underserved segments of the population.
One of the financial institutions that has continued to leverage technology to revitalize the industry via deploying its huge resources and vast networks to deepen financial inclusion in the country for inclusive economic growth is Heritage Bank Plc, Nigeria's most innovative banking service provider.
The MD/CEO of Heritage Bank, Ifie Sekibo, affirmed that banks cannot push financial inclusion unless they also push secured technology inclusion.
According to him, Heritage Bank has continued to entrench financial inclusion across the board via creating access to accounts and other financial products, savings, mobile money systems and payment systems that provide opportunities for financially excluded Nigerians and Micro, Small and Medium Enterprises.
Introducing HB API Sandbox & Banking as a service via One Pipe
The bank launched an API Sandbox to accelerate the ideas of technology entrepreneurs to build innovative and commercially viable products that were birthed through HB LAB. This platform provides a suite of financial and non-financial APIs targeted to meet the needs of FinTech, Tech SMEs, and Communities. Our APIs grant tech companies, third-party developers, and non-Fintech companies access to multiple payments and financial services required by their customers.
Following the launch of HB's API Sandbox, the Bank partnered with API aggregator Companies to extend the bank's API services to a wider audience, layering their value-added services to deliver our BaaS platform. Banking as a Service (BaaS/Open Banking) is an end-to-end business process that allows FinTech and other third-party service providers to offer core financial services to their customers by integrating with the Bank via our readily available APIs. This is a billed service that also provides relevant data insight required to pursue aggressive retail accounts acquisition by leveraging the aggregator's robust retail prospect pipeline.
Redefining digital banking space with 'Octiplus'
Sekibo promised that his bank would continue to drive financial inclusion through a robust, innovative, and advanced digital banking solution, 'Octiplus' which it recently launched.
Octiplus is a bank-agnostic, all-in-one digital banking application, which grants users access to a bouquet of financial, lifestyle and social networking features with the added convenience of converging card-based payments within one application irrespective of the issuing Nigerian bank. Ifie Sekibo stated that "with Octiplus, we are redefining the concept of digital banking for the discerning mobile user, as the app is equipped with several exciting features that reiterate the bank's commitment to expand its digital architecture and modernize its interactions with the banking public, irrespective of your preferred financial institution."
Octiplus promises an intelligent Omni-channel experience which augments the usual transactional features including bill payment, funds transfer and airtime recharge with its unique ability to facilitate a person to person/group interactions which encourages small businesses and a thriving side hustle for young professionals. The App is now available for download on the Google and iOS App Stores.
Catching them young with HB BUD Account
HB Bud account is a savings account for children and the younger demographic aimed at introducing financial literacy and inclusion. The account can be opened in trust for a child by the parent/guardian who will be the primary account holder with the responsibility of running this account until their child attains adulthood and can solely operate their own accounts or possibly move to other age-appropriate products. This product was initially launched in 2014 as a unique proposition to cater mostly to the educational needs of children and young adults who are preparing and saving up for further education and as well as deepen brand visibility and increase the bank's market share. However, some operational exigencies and regulatory frameworks have necessitated the modification and adjustment of this product to serve the customers optimally. Children and teens from 0 to 18yrs are the target market.
The features are unique as outlined: Access to cash backed loan by parent/guardian/sponsor for school fees/education loan. You can access up to 70per cent of your balance held with the Bank as cash backed loan. The customer must have run the BUD account for a minimum of 6 months to access the cash backed loan. Ease of saving through standing order instructions. Access to exclusive events. Free participation in the BUD MINI career mentoring and coaching sessions once a year. Opportunity to act as a Heritage Bank Executive Committee member for one day.
Catering for the unbanked via HB Starter Product
This is the bank's flagship CBN KYC Tier 1 savings account to cater for the unbanked. It is a level 1 entry into the savings account category in Nigeria, in which an individual can open without having the mandatory requirements/documents to open a standard or regular account in Nigeria. This is one way of ensuring that all citizens of Nigeria are financially included since the account can be opened with or without a smartphone at the bank or online. In essence, this type of savings account doesn't require any utility bills, or even an ID to open.
Most people who fall under this category usually do not see the need to open an account because they find it easier to save whatever money they have in their houses. This category of people wants to avoid the bulky manual account opening process and have better time management. This product is very precise and requires minimum account opening documentation, also it can be done in the comfort of one's home. Customers can in addition be assisted by the Bank's relationship managers and sales teams. Also, customers can get on the bank's website to initiate a new account opening process from start and receive the account number at the end of the process.
Product targeted at individuals across all market segments
This is known as HB Individual Current Account Product, which is a checking account for all individuals across market segments above the age of 18years. This account has been made seamless with unique features for individuals' access to loan products, a minimum balance of N0.00, No COT on all transactions, an account opening balance of N5,000 and access to a clearing chequebook.
Customization of payment gateway on HB CheckOut and Virtual Accounts
Heritage CheckOut is a fully integrated payment processing platform with infrastructure for digital payments across Africa. Olusola Longe-Okenimkpe, Divisional Head, E-Business & Collections disclosed that the platform provides an underlying technology platform that allows businesses to receive and issue payments from anywhere in the world, with robust inbuilt fraud management, compliance, and security applications.
She also defined Virtual Accounts as a series of off-balance accounts whose total balance mirrors the balance in the pool account. According to Olusola, the pool account is linked to all the virtual accounts and the balance in the pool account mirrors the total balance in the virtual accounts.
Opportunities for financially excluded with HB Business Account
The Heritage Bank Business Account is a cost-effective current account that provides a flexible, affordable, and transparent pricing grid based on the debit monthly turnover covenant. The product is targeted at all Micro and Small Enterprises of SME and Retail segments.
Ensuring seamless transaction using HB transfer code
The transfer code *745# of Heritage bank guarantees seamless usage and reduces the stress of going to the branch of Heritage bank to make a payment. Just like other banks, you can use Heritage Bank's mobile banking code which is *745# to check your account balance, transfer money to Heritage bank or other banks, pay for utility bills and cable TV subscriptions, and pay for church services everywhere you are using your mobile phone.
Capturing educational sector via Alumni Banking service, Acada Portal Solution
To further capture individuals in the educational sector into the financial inclusion space, Heritage Bank unveiled the Alumni Banking Service and Acada Portal Solution which are internet-based solutions that seamlessly integrate the school's portal and Alumni platforms that benefit the different stakeholders and complement efforts in attaining the best global practices in school management. Alumni Banking service is an educational provision by Heritage Bank that seeks to utilize and track, engage, endow, and invest in a model to help secondary and tertiary educational institutions create modern alumni systems that contribute to their financial stability just like great alumni do in the best global schools.
Inclusion of creative industry, e-sport gaming on HB YNSPYRE Account
YNSPYRE Account is a product targeted specifically at the creative economy populated by not only youths in video and film, and music. It goes much more than that as it involves people in technology, the creative industry and gaming as part of the creative industry.
Addressing the press about the initiative in gaming as a creative endeavour, Dike Dimiri, Heritage Bank Regional Executive, Lagos, and South-West explained that the involvement of the bank is to identify income-earning opportunities for some people in the economy.
According to him, "HB has designed a product that identifies and finds a mechanism that guides Nigerians in gaming or e-sports. The bank is set to revolutionize e-sports by bringing it to an acceptable level attained by football, lawn tennis and other crowd pulling games."
Heritage Bank is fast changing the narratives of the banking landscape through the adoption of more secured technology (product and channels) for seamless services that guarantee the larger part of the population is involved in economic activities as well as being financially included.
For this to be effective, Sekibo affirmed that the population must access financial services and products which ensure that households and businesses irrespective of income levels have access to and can effectively use the appropriate financial facilities they need to improve their lives and further their savings and investments.
How Stanbic IBTC's Activities Drive Job Creation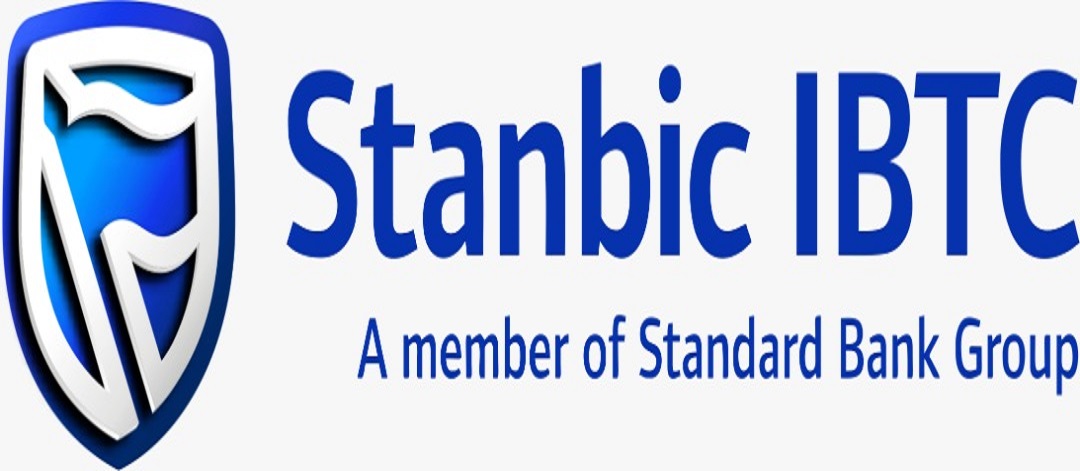 Stanbic IBTC continued to champion the job creation drive in Nigeria through initiatives such as its graduate trainee programme and various entrepreneurial programmes, which had created job opportunities for Nigerians.
Dr Demola Sogunle, Chief Executive, Stanbic IBTC Holdings PLC commented on the financial institutions' role as a job provider in Nigeria. He said the financial services provider was always at the forefront in bridging Nigeria's unemployment deficit through its various programmes and provided necessary tools for its graduands to navigate through the 21st-century job environment.
"As a financial institution that placed much value on job creation, Stanbic IBTC continued to provide various employment opportunities geared at bridging the nation's unemployment gap. Through our various graduate trainee programmes, we had ushered successful candidates out of the despair of unemployment and economic instability. Unemployment figure released by the National Bureau of Statistics was quite high, at 33.3 per cent," Demola said.
"Graduates under our trainee programmes were exposed to seasoned subject experts in artificial intelligence and machine learning, financial management, data, cloud and blockchain technology. Stanbic IBTC has enabled numerous graduates to be prepared for the future," he added.
The Chief Executive noted that Stanbic IBTC would continue to provide opportunities for Nigerians to achieve their dreams and contribute to bridging the nation's unemployment deficit.
"At Stanbic IBTC, we strongly believe in the dreams and aspirations of every Nigerian and we remain committed to providing avenues for fulfilling these aspirations," Demola said.
Funke Amobi, Country Head, People and Culture, Stanbic IBTC Holdings PLC commented on the role  Stanbic IBTC played in bridging Nigeria's unemployment deficit. She said the financial services provider had taken the lead to provide job opportunities for Nigerian youths despite the economic challenges that plagued business organisations.
"The importance of job opportunities cannot be overemphasised in Nigeria. As a corporate entity, we have lived up to these responsibilities, and have provided opportunities to Nigerians through our trainee programmes. Also, our entrepreneurial programmes are geared at equipping beneficiaries with the required skills to run successful businesses, thus enhancing employment generation. ," Funke said.
She further assured Nigerians that the organisation would continue to provide opportunities for citizens to achieve their aspirations.
How to Receive Funds to Your Local Bank Account Through Payoneer
If you need to receive money from abroad, Payoneer is one of the best ways to do so. Payoneer is a financial technology company that enables individuals and businesses to work together.
The company provides an online platform for companies and individuals to receive funds from international sources in one's local bank accounts like Fibo.
This article will go through the steps on how to receive funds from abroad via Payoneer and link your account with a local bank.
What is Payoneer?
Payoneer allows people to pay money abroad in an easy way. With Payoneer, people with no knowledge of local banking systems or currencies can send and receive money internationally with ease; there's even data analytics that provides businesses insights into their payment trends and figures.
You can also deposit funds into your local bank accounts, making it more convenient for business owners. Payoneer can be used in many different ways, such as paying freelancers, outsourcing projects to contractors, etc.
Benefits of Using Payoneer
There are many benefits to using Payoneer, from saving money to receiving payment faster from anywhere. Payoneer is available to both professionals and non-professionals. For example, if you are a freelancer, it will be easy to receive funds through Payoneer. There are also other benefits listed below.
It is one of the most convenient ways to receive funds abroad online. Your money can be sent anywhere in the world and deposited into your local bank account for easy access. This saves you the hassle of transferring money through traditional methods, such as calling up a bank and waiting up to a week before the money is transferred, which can be stressful when you need that cash straight away.
This is a large global network with more than 250 supported countries.
There are many different currencies to choose from, making it more convenient to find the one you need without worry.
It has multiple integrated payment methods, such as bank account wire and bank deposit.
There is no need to have a special account in your bank, simply link your existing Payoneer account with your local bank account and receive funds straight away using this transfer method.
No setup fees, monthly service fees, or hidden costs. Only low-cost annual and transaction fees.
What's The Best Bank To Withdraw From Payoneer?
There are a lot of banks to choose from. Your account is linked with your Payoneer account, so you'll be able to transfer funds across any local bank within the supported countries. Payoneer will only send funds to your local bank account, and then you can withdraw the funds via an ATM card.
Steps To Receive Funds To Your Local Bank Account Through Payoneer
These are the steps to follow to receive funds to your local bank account:
Log Into The To The Bank Digital App
Go to the Bank Digital app and log into your Payoneer account.
Give Bank Access To Your Payoneer Account And Link Accounts
Go to the main page of your bank account, then select "Account Settings." On this screen, you'll be able to link your Payoneer account. Click on "Connect Bank Account," and you'll be able to give the bank access to your Payoneer account.
Specify The Amount Of Foreign Currency You Want To Withdraw From
Withdrawing funds to your Payoneer account is very easy. It will only require a few minutes, and your funds will be transferred directly to your local bank account. After this, it's important to know how much foreign currency you want to withdraw from Payoneer so the transfer can be made successfully.
Click 'Withdraw' To Convert Funds To Naira (NGN) In Your Bank Account
Once you've specified the amount of foreign currency you want to withdraw from Payoneer, click on 'withdraw.' This will convert your funds in Payoneer to Nigerian Naira (NGN) and will show up in your bank account.
Use Your Bank's Debit Card At Local Merchants Or ATMs To Spend Naira
Once your funds are converted to Naira, you can now withdraw the funds via your bank debit card. You can also use your bank debit card to withdraw local currency at local merchants or ATMs.
The Bottom Line
Using Payoneer is one of the easiest ways to receive funds from abroad. You can link your local bank account and transfer money directly into your bank account. By doing this, you'll receive your money quickly and will not have to go through the hassle of another currency exchange service that is available in Nigeria.
Payoneer has a great platform that allows users to monitor their transactions, and receive and transfer funds at any time. If users work in online startups, online freelancing, or business projects, then trying this system would be an excellent decision.
Latest News on Business Post