The Real Arguments for Nigeria's Digital Banks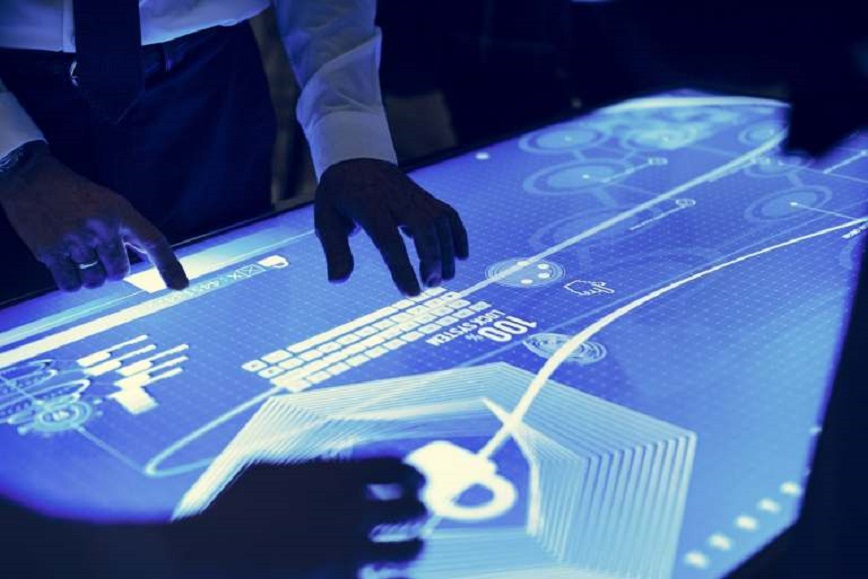 If you live in Nigeria, you've probably heard some stories about how difficult it is to get anything done at a government agency. Those stories are so popular that they have made their way into popular culture through "oga is not on seat" jokes.
When you're going to a government agency, you brace yourself for the reality that no matter how small the task you want to accomplish, it could take all day. It's not unusual for simple processes to be complicated by ridiculous demands.
It's the sort of thing we've come to expect from Nigeria's public sector. Yet, in the private sector,
Nigeria's legacy banks will give any government institution a run for their money. A few weeks ago, I read this interesting rant by a Nigerian in the UK Guardian on how it took him 15 trips to the banking hall to withdraw money.
We all have these experiences. The Nigerian banking system throws up the kind of processes that can test the patience of the Pope. Sometimes, you apply to get a debit card and you wait for weeks to get it. Then you begin another process to get the PIN for the same debit card.
Some other issues that rankle are the unending debts for card maintenance, SMS alerts, the list is endless. Yet, these would be such small trade-offs if Nigerian banks actually provide services that work and are reliable. Bank transfers in Nigeria are like Russian roulette.
Sometimes, you can transfer money without hassles, the next time, you may get debited thrice for a failed transaction.
Frankly, I'm not sure which I would rather visit: a banking hall or a government parastatal. If banking is this difficult for me, what's it like for a lot of the people in the informal sector?
I got the clearest answer last week when my friend shared an article about how many of the artisans who work for him often do not have bank accounts. It's hard to fault them because banks and banking have come to represent stressors for the average person.
Digital banks are promising freedom
This is why the digital alternative to banking is interesting. The counterbalance to the wahala of legacy banking is a bank that exists almost entirely in your phone.
They have no physical branches so you don't have to spend hours in a banking hall trying to explain to a frazzled customer rep that you can no longer reproduce your signature from when you first opened the account seven years ago.
But beyond the branchless structure of digital banks, one of the things digital banks like VBank say that works for me is their promise of banking without a ton of bank charges. I can be free from those pesky little card maintenance charges from that second-generation bank.
I can make a request for a debit card from an app and get the card delivered to my address in one week.
It's not often that a bank says all the right things. Yet, there are lingering questions like, "can I put my money in a bank that doesn't have a branch that I know?", "Whose shirt will I hold when they debit my account wrongly?"
There are also big questions like; many of the promises of ease the digital banks make will appeal to the carpenter down your street who still doesn't have a bank account. How will digital banks reach people like this?
Can the segment of the population who find these promises of freedom attractive- young millennials – form the basis for a sustainable business?
These are questions that remain up in the air, but here's what I know; VBank makes really good promises, but the real argument for them is time. Will they still send my debit card in 4 business days in 2027? Will my free transfers still go through and will their customer reps still be as attentive?
I don't have a crystal ball, but it doesn't hurt to live in the moment and enjoy all these perks right away.
CIBN Tasks Ecobank Management Trainees on Integrity
By Aduragbemi Omiyale
The need to uphold integrity has been emphasised by the Registrar/CEO of the Chartered Institute of Bankers of Nigeria (CIBN), Mr 'Seye Awojobi, to the graduands of Ecobank Nigeria Academy.
The Ecobank management trainees were also charged to imbibe the ethics of the banking profession because it is one of the things they will need to excel in the industry.
"You should really be grateful and count yourself lucky for this platform extended to you by Ecobank to make a life career.
"Know that a career is not an activity but a journey; a marathon, not sprint. Keep a tenacity of purpose; remain focused, be ready for challenges and enhance your skills and knowledge to excel in this profession," Mr Awojobi said at the virtual graduation of the Ecobank Management Development Programme (EMDP) Batch 3 trainees in Lagos.
He commended Ecobank Nigeria's various initiatives targeted at building the capacity of its workforce, noting that over the years, the bank has accorded priority to various learning and development initiatives which expose staff to new career development within the banking industry.
"Such competency improvement is important for the banking sector; it aligns with the current dynamics of the industry and global best practice," he added.
In his remarks, the Managing Director of Ecobank Nigeria, Mr Patrick Akinwuntan, reiterated that the bank's deliberate policy to train and equip its workforce was in line with its transformation drive to make the financial institution the most preferred in the country.
He admonished the graduands to remain ethical and diligent in the delivery of the vision of the bank to become the most preferred financial services payments brand in Nigeria to support the economic development of households and growth of trade, manufacturing and commerce in Nigeria and Africa.
"My advice to you is to imbibe the values of this great institution. Live the values of Respect, Accountability, Customer Centricity, Integrity, Excellence and Team work as encapsulated in RACEIT.
"Be courageous, rise above fears and do what is right at all times. Be ready to learn and unlearn to reach your envisaged destination.
"To make a difference as a banker, you must have willingness to adapt and take ownership of yourself. Keep your bonding and use it positively not only professionally but in your personal life and be a good Ecobanker at all times," he stated.
Also speaking, the Group Executive, Human Resources, Yves Mayilamene, represented by Group Head, Talent Learning and Organisational Development, Simon Rey, advised the graduands to always strive for excellence in their respective roles.
While assuring them of the bank's support to grow in their career, he tasked them on sustainable results.
Welcoming the graduands to the bank, Head, Human Resources, Ecobank Nigeria, Kunle Adewuyi, emphasised that Ecobank is a performance-based organisation, urging them to focus on their job and be result oriented.
"I want all of you to look at the future and decide where you will be in the next five years or so in this great institution. I see future managing directors, Treasurers and others among you. But you have to decide that from today. You must imbibe the culture of the bank and I can assure you that the future is bright," he added.
The EMDP batch 3 comprises 16 graduates who were trained at the Ecobank Nigeria Academy for 21 months. The EMDP programs develop officers and young graduates to become experts in the financial industry and model citizens of the country.
As of December 2020, 55 graduate trainees and 70 management trainees respectively have been placed in strategic roles across the bank.
The blockchain brings new financing options to the business market. For example, Bitcoin Cash casino has adapted to only using cryptocurrency. This way, it makes it easier for their customers to deposit and withdraw in a BCH casino. Entrepreneurs have taken note of this and are looking to invest more in crypto than in fiat markets.
Latest News on Business Post