UBA Introduces Master Pass QR Bot Payment System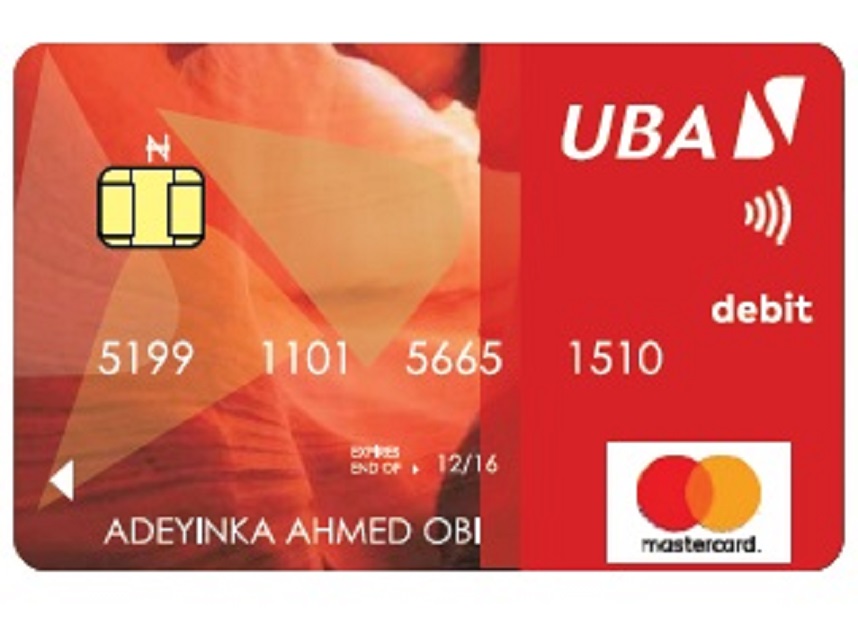 By Modupe Gbadeyanka
A revolutionary solution which enables the micro, small and medium enterprises (MSMEs) in Nigeria and across Africa to receive digital payments from their customers through scanning, using their Facebook account, has been introduced by United Bank for Africa (UBA) in partnership with MasterCard.
The idea called Master Pass 'Quick Response' (QR) Bot was developed by MasterCard International in partnership with Facebook.
Master Pass QR allows payment collection by SMEs through Facebook Messenger and delivers unified and instant self-service across a range of interconnected payment solutions.
Like LEO, the acclaimed artificial intelligence payment solution introduced by UBA, Master Pass QR is a chat Bot currently available via Facebook Messenger as Masterpass QR for Merchants
With this development, customers are given the freedom to shop across devices and channels. With Masterpass QR for Merchants, small and informal micro merchants, large corporates and governments now have access to fast, simple and secure digital payments options, a global digital system that allows people pay for services using mobile phones.
In addition, Individuals can now make purchases via merchant apps, in-store or online by simply clicking the Masterpass button and authenticating to complete a transaction. All a user simply needs to do is Scan the QR Code generated by the merchants to pay, making transactions for both the merchant and customer fast and seamless.
Speaking on the development, Group Executive, Digital & Consumer Banking, Mr Anant Rao, said: "Our customers are at the heart of our business, that's why we keep going the extra mile to satisfy them. As we very well know Micro, Small and Medium Enterprises (MSMEs) contribute significantly to the economy but remain heavily dependent on cash to run their business; however, consumers are demanding safer and more convenient ways to pay."
"The innovative new platform enables micro, small and medium enterprises (MSMEs) in Nigeria receive digital payments from millions of customers by simply scanning," he added.
He noted that, access to mobile technology presents an opportunity to meet this demand, and the new UBA Masterpass QR Merchant App is set to change the payment landscape to the benefit of micro merchants across the country.
Mr Rao further explained that, Banking is going conversational and UBA in partnership with Facebook is at the forefront of driving this innovation globally.
"It is 100% self-service and generation of the QR is immediate. Acceptance of payments can begin immediately the QR is generated, it is making banking simple," he added.
The announcement follows the Pan African commitment made by UBA to introduce safer and more convenient ways to pay for goods and services in Nigeria and across the continent.
"As a group, we are committed to driving financial inclusion and empowering businesses across Africa. Our partnership with Mastercard enables us to deploy safe digital solutions for customers, and the UBA Masterpass QR Merchant App is just such a solution," said Mr Rao.
Mr Rao confirmed that UBA will be working with other Mastercard partners that are experts in their respective fields thereby further supporting the local industry. "By using Masterpass, our customers can know with confidence that they are paying with trusted technology, whether they are a small business buying equipment at an office supply store or a family of four dining at their favourite neighbourhood restaurant.
Earlier this year, UBA launched a chat banking personality named LEO that enables its customers to make use of their Facebook chat function to carry out key banking transactions.
LEO, allows customers to open new accounts, receive instant transaction notifications, check their balances on the go, transfer funds and airtime top up. You can also confirm cheques, pay bills, apply for loans, freeze accounts, ask for mini statements, among other things and even check the weather.
SEC DG Pushes for Sustainability, Safety, Soundness of Banking Sector
By Modupe Gbadeyanka
The need to ensure the sustainability, safety and soundness of the banking and finance industry has been emphasised by the Director-General of the Securities and Exchange Commission (SEC), Mr Lamido Yuguda.
To achieve this, the capital market expert has advised senior bankers in the nation's banking sector to mentor the younger generation.
According to him, their commitment to mentoring the younger generation would go a long way in actualising the objectives of the Chartered Institute of Bankers of Nigeria (CIBN)'s mentoring scheme.
Mr Yuguda, who was a guest at the CIBN mentoring scheme tagged Mentoring: Unlocking Career Potentials and Possibilities in Lagos over the weekend, noted that, "Let me use this opportunity to encourage senior bankers to collaborate with CIBN in actualising the objectives of the mentoring scheme. Your commitment to mentoring the younger generation will go a long way in ensuring the sustainability safety and soundness of the banking industry.
"To the young bankers, I enjoin you to make the best use of this rare opportunity! I am confident that with the cooperation of all stakeholders, the CIBN mentoring scheme will be a point of reference for others," he further said.
The SEC boss stated that to be a successful professional, one must be ambitious, willing to go the extra mile, try to be a value enhancer and must be outstanding.
He said that such a person must be teachable and willing to learn from other persons who are deemed successful in the same career path.
According to him, it is critical for young bankers to be mentored by seasoned senior colleagues as they progress in their careers because the banking profession is predicated on trust and professionalism.
Mr Yuguda said these values could be taught but are actually reinforced when demonstrated by senior bankers and emulated by their younger colleagues.
"Due to the peculiarities of the banking industry, it is easy for young bankers to get distracted with the prestige and sometimes material benefits that come with the profession.
"However, mentorship relationships help to keep such young professionals grounded and focused on building character, advancing their knowledge, growing their professional network and cultivating the right values.
"This is important because what makes success sustainable for a professional is a combination of skill, experience and the right values," the SEC director-general said.
Earlier, the CIBN President, Mr Bayo Olugbemi, said that the institute had identified mentoring as a potent tool for bridging the gap between learning and doing.
"Esteemed audience, the changing times requires that we do things differently; the changing times require that we do things differently.
"At the CIBN, we believe so much that to maintain safety, soundness and stability of the banking industry, the human capital has a pivotal role to play in this wise.
"We have identified mentoring as a potent tool for bridging the gap between learning and doing.
"In order to uphold ethics and professionalism which is the hallmark of our banking industry and our great institute, accomplished and experienced bankers need to mentor the young and upcoming ones in order to sustain the ideals of our industry," he said.