Are you Noticing this Emerging B2B e-Commerce Trend?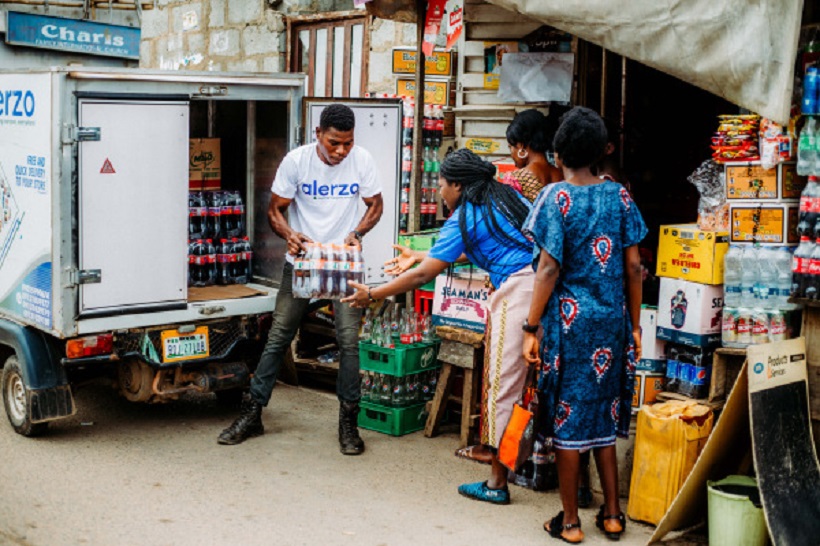 By Victor George
Twitter is now back in business in Nigeria. Having taken a hiatus from a conversation on the bird app after the suspension by the federal government, I returned sometime last week.
As usual, Twitter Nigeria is a no dull moment space. The African Cup of Nations is on and memes were flying regarding the big-name casualties of the tournament. African football powerhouse, Ghana was dumped out of the tournament at the group stage after losing to debutants, Comoros Islands. "What is a Comoros?" "Trouble be like Comoros" were some of the trending hashtags on Twitter.
In the midst of the fun and banter, something caught my attention: a retweet popped up on my timeline of a tweet by @ajalayemi. It was something different from the flow of things in space. The author of the tweet is based in Ibadan. His tweet was about branding by Alerzo Limited, a business-to-business e-commerce platform delivering goods with vans and buses. He was fascinated by what he saw and decided to do some little search about the company.
From his findings, Alerzo's business model was designed to make business seamless for informal retailers. Unlike the Kongas and Jumias that connect sellers to customers, Alerzo is connecting informal retailers to direct supply from manufacturers. An informal retailer is that woman with a small shop on your street who sells almost everything. Yoruba call them "gbogbo lowo", meaning "I sell all you need". These sellers are forced to close their shops when going to the market to restock. Some of them lose customers in the process. The stress of frequent market trips also takes a toll on them both mentally and physically. So what Alerzo service implies is that instead of market trips, they simply pick up their phones to restock, or order via Alerzo app and get their stocks delivered at their shops.
The idea sounded novel to me. I've not heard or seen such in Nigeria. At that point, I decided to do some digging about the company. Alerzo started off in Ibadan almost two years ago as the brainchild of the son of an informal retailer. In one of his interviews, the Chief Executive Officer of Alerzo Limited, Adewale Opaleye said he witnessed first-hand the ordeals of his mother who went through a lot to keep her retail business going while managing the family. He saw the gap that could be bridged by e-commerce technology and decided to make it a reality in Nigeria.
Alerzo is not the only company offering this type of service, there are others like Omnibiz, TradeDepot. Their services are already being enjoyed in other parts of the South West, North West and North Central. Apparently, I've been missing a growing trend, just like many of my readers right now. Thousands of retailers are already enjoying the ease and convenience of e-commerce. Improved lifestyle, increase in profit and savings are the immediate benefits that come with the service.
On a broader scale, these platforms with their services will spike huge business activities in the digital space in the next few years. This is due to the fact that informal retail is a multimillion-dollar business in Nigeria. Imagine the economic benefits Nigeria will derive from bringing just 50% of those retailers into the digital economy space.
The increasing rate of mobile phone adoption in Nigeria makes this a possibility. In 2021, the number of mobile internet users in Nigeria amounted to over 101.7 million, with over 32% using smartphones. The rate of smartphone usage is increasing and many of these sellers can afford the cheaper versions. As a matter of fact, many informal retailers have tech-savvy children who indirectly hijack their phones for games and internet surfing. With the help of these young ones, they can easily make their orders and get them delivered.
For all tech enthusiasts, this is an interesting trend to watch. There are reports of millions of dollars investment by external investors in the B2B e-commerce platforms. This shows the faith and belief that the model can work in the country. From all indications, there are interesting times ahead for informal retailers in Nigeria thanks to a new wave of innovators opening up the market to new possibilities.
Victor George, a tech enthusiast, writes from Lagos
Rite Foods Introduces New Fruit Drink in Five Flavours
By Modupe Gbadeyanka
A new fruit drink with five flavours called Sosa Fruit Drink has been introduced into the Nigerian drink market by Rite Foods Limited.
The market of carbonated soft drinks, energy drinks and sausages explained in a statement that the new product was created to meet the needs of consumers, who yearn for quality and refreshing fruit drinks.
Sosa Fruit Drink comes in Orange, Apple, Orange Passion and Mango, Mixed Berries, and Cranberry flavours in 35cl and one-litre packs.
The Managing Director of Rite Foods, Mr Seleem Adegunwa, said the company's commitment to its consumers' satisfaction remains unmatched, as it continuously ensures it produces premium quality products that meet consumers' needs in a manner that reflects positively on the business and the market.
"Our values of innovation and excellence at Rite Foods help us to remain committed to growing with the consumers' tastes through our unique selling proposition.
"This is evident in our new range of Sosa fruit drink products, its quality, package, sizing as well as pricing, all of which are produced with state-of-the-art infrastructure and up-to-the-minute technology to delight and refresh consumers all over the world," Mr Adegunwa said.
The Brand Manager for Beverage and Bakery at Rite Foods, Ms Boluwatife Adedugbe, described Sosa Fruit Drink as an exceptional brand that guarantees the highest quality products for consumers' refreshment, noting that the firm was excited to offer consumers the new range of Sosa fruit drink that delivers the ultimate refreshment.
Rite Foods is a subsidiary of Ess-Ay Holdings established in 2007. It boasts Bigi soft drink, Rite Spicy, Bigi Beef and Rite Sausages.
Zoho Introduces New Product for SMEs, Gets Office in Lagos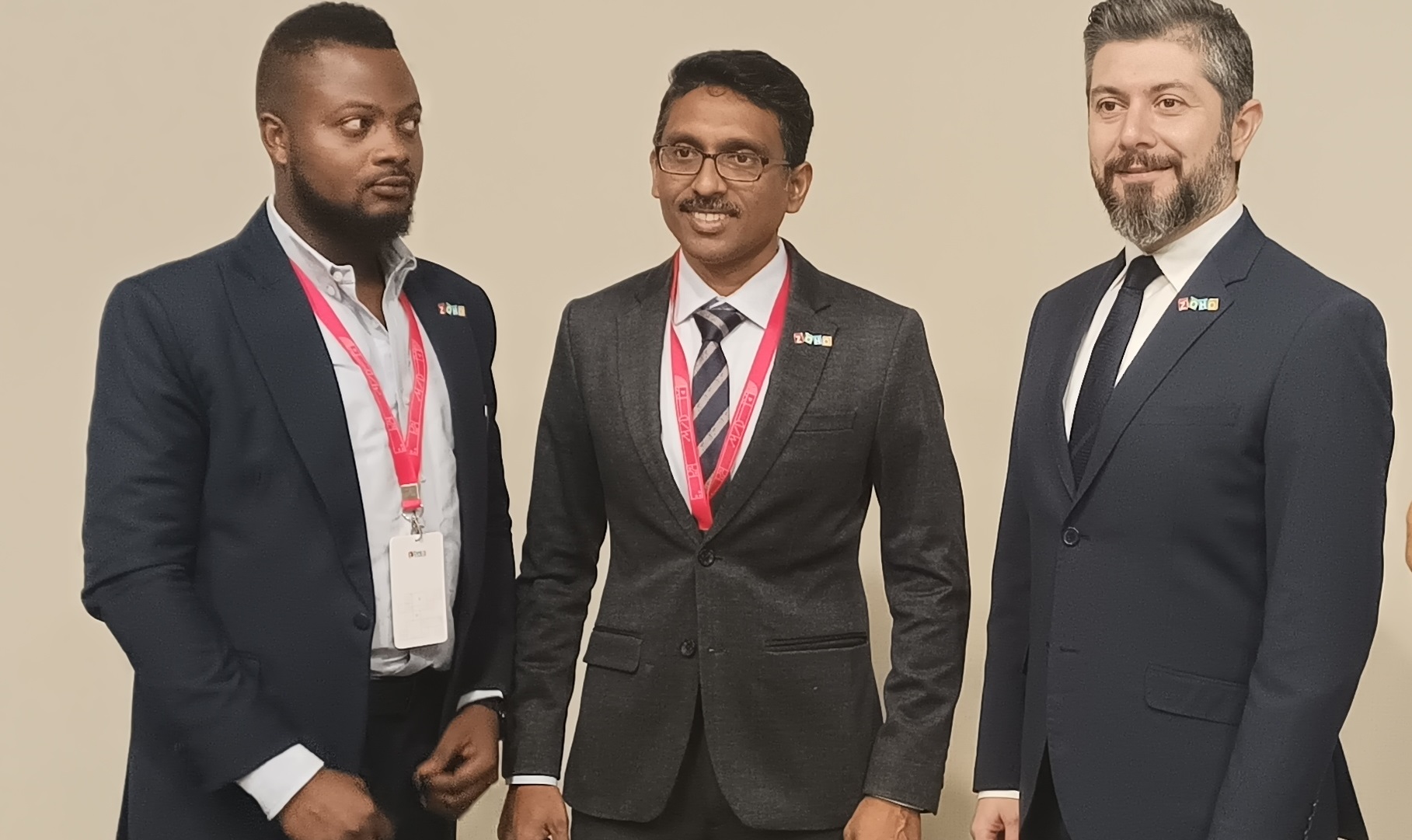 By Dipo Olowookere
Global technology company, Zoho, will next month officially open its third African office in the Lekki area of Lagos as part of its efforts to serve its clients in Nigeria better.
Addressing journalists in Lagos on Friday, the President of Zoho for MEA, Mr Hyther Nizam, explained that the decision to bring the company closer to its consumers in the country is because Nigeria is its largest market on the continent.
He noted that the firm will use the opportunity to reduce the unemployment rate in the country as it would hire more employees locally for customer-facing roles, especially in the sales, marketing and other departments.
While speaking on the sidelines of the company's first user conference in the country tagged Zoholics Nigeria, Mr Nizam further disclosed that Zoho has introduced a new product called Zoho Africa Digital Enabler package tailored for small and medium enterprises (SMEs) with about five employees.
According to him, the Zoho Africa Digital Enabler package, which will be available from July 1, 2022, will help small businesses take steps towards digital transformation and it would be offered at a discount of 50 per cent for a period of three months with a collection of 10 leading apps.
He explained that subscribers will have access to standard support available to them, which will allow access to a knowledge base, community forums, a self-service portal, email support and remote assistance. It also includes live chat support and telephonic support during working hours five days a week.
"For small businesses, enterprise technology is prohibitively priced and inaccessible," said Mr Nizam. "We want to remove the technology adoption barrier and help them kickstart their digital transformation journey, which will in turn help them stay nimble and quickly adapt to changing market conditions.
"The products are available in local pricing, helping businesses avoid cost fluctuations due to changing dollar value, which is beneficial in the current turbulent economy. We hope that Nigerian businesses will avail of this plan and fast-track their growth by leveraging cloud technology."
Business Post gathered that in the package are Zoho Workplace, Zoho Invoice, and Zoho Begin, among others.
The Zoho Workplace is a unified platform that brings together collaboration, productivity, and communications tools and integrates them into other business processes. It has secure business email (Zoho Mail), team chat (Zoho Cliq), and an online office suite (Zoho Writer, Zoho Sheet, Zoho Show, and Zoho WorkDrive).
The Zoho Invoice helps users create and send customised invoices, track time, and bill customers accurately. It can also improve their cash flow by automatically sending payment reminders to customers, and getting paid online faster through debit/credit cards and PayPal. Moreover, businesses can record and track expenses by simply scanning their expense receipts. They will also be able to track tax levied on every transaction, allow customers to view their invoices, and projects, and make payments through the self-service portal.
As for the Zoho Bigin, it is a pipeline-centric CRM designed specifically to help MSMEs keep track of their customers and improve customer relationships without having to worry about high costs or complicated features. It can be set up in 30 minutes, with options to create multiple pipelines with customisable stages based on a company's operation style.
P+ Measurement Holds 20th EvaluatePR Friday
By Aduragbemi Omiyale
Friday, June 24, 2022, has been fixed for the 20th edition of the quarterly EvaluatePR hosted by a leading media intelligence agency, P+ Measurement Services.
According to a statement issued by the company, the programme is themed Dissecting the relevance of Measurement and Evaluation in Reputation Management and will take place between 12 pm and 1:30 pm (West African Time).
The resource persons for the 20th EvaluatePR are Abimbola Shukrah Bello, Marketing & Communications, Johns Hopkins Centre for Communication Program; Francois Van Dyk, Head of Operations, Ornico Group; and Damilola Sobajo, PR/Marketing Consultant. They will together provide their wealth of knowledge and experiences, insights and answers to the theme of the event.
Evaluate PR is an enlightening, interactive and informative event, featuring communications, public relations, and media monitoring professionals who share their experiences, advice, insights, and quotes on media monitoring measurement and evaluation in a question and answer session.
Participation in the event is free via a Google Meet link, https://meet.google.com/tpq-nsgm-svk.
P+ Measurement is an independent media intelligence and evaluation service provider established by Mr Philip Odiakose.
The firm offers media monitoring, measurement, evaluation, and performance audit services to brands, agencies, and government bodies
Latest News on Business Post