Kwik Delivery to Use Total Service Stations for Parcel Pickup
By Dipo Olowookere
A deal to enable the use of service stations of Total Nigeria Plc as secure pickup locations of essential documents has been signed by the energy firm and Kwik Delivery.
A statement from the logistics company disclosed that the documents to be picked up at the service stations include those issued by the Corporate Affairs Commission (CAC) to Nigerian businesses such as Certificates of Incorporation or CAC 1.1. forms.
It was disclosed that the partnership was sealed to develop an e-commerce fulfilment and delivery service in Nigeria.
"Drop off & pick-up locations are essential to the development of e-commerce in Nigeria and Total's service stations have a great role to play thanks to their trusted brand and quality service.
"We are glad to partner with Kwik Delivery on this essential service to Nigerian businesses," said Charles Atiomo, General Manager, Sales & Marketing Division of Total Nigeria Plc.
"This partnership is a great step toward establishing an e-commerce infrastructure that stakeholders can trust and rely on" explains Romain Poirot-Lellig, Founder & CEO of Kwik Delivery. "We are honoured to inaugurate this service in partnership with Total Nigeria Plc and its dense network of strategically-located outlets."
The CAC is regularly innovating to improve its services to businesses and has recently decided to add a complete delivery and pick-up service in order to streamline the issuance of its documents to Nigerian businesses.
Sendbox Raises $1.8m to Digitise Deliveries for African SMEs
By Adedapo Adesanya
Nigerian-based e-commerce merchant platform, Sendbox, has raised a $1.8 million seed round from investors comprising 4DX Ventures, Enza Capital, FJLabs and Golden Palm Investments.
With participation from Flexport and YC Combinator as part of its 2021 winter cohort, Sendbox's total investment raised has now reached $2 million following a pre-seed round from Microtraction and 4DX Ventures in 2018.
The injection of the new fund will allow the platform to further digitise deliveries for African small and medium-scale enterprises (SMEs) through its delivery management platform, which aggregates logistics providers and enables tracking.
The next stage of the company's growth will see a move towards financing and payments, followed by e-commerce and marketplace integrations across West Africa and further afield.
The company will also be able to offer a solution for merchants who lack the high volumes required to attract discounted delivery fees.
To date, over 10,000 Nigerian SMEs have sent 200,000 products through Sendbox, saving on average 30-40 per cent per item by eliminating the need to work with separate logistics providers.
According to the company, the new funding will be used to expand the company's operations in other countries across West Africa, bolster the development of its product range, and hire new talent.
Commenting on Sendbox's fundraise and growth ambitions, Mr Emotu Balogun, CEO and co-founder of Sendbox said, "No matter where in the world customers are, we want African SMEs to be able to reach them.
"Deliveries in Lagos, Abuja, Port Harcourt and Ibadan have made up a large proportion of business for our domestic merchants. On top of that, affordable access to the UK, EU, US, and Canada has created an opportunity to sell products to hundreds of millions of previously unreachable buyers.
"With this fundraise, we aim to support more and more SMEs and help them grow both locally and internationally, scaling alongside them as we connect African merchants with a global community of consumers."
On his part, Mr Walter Baddoo, co-founder and General Partner at 4DX Ventures said, "African e-commerce is accelerating faster than anybody could have imagined a decade ago, and it needs smart solutions to ensure that logistics and fulfilment capacity doesn't lag behind.
"Not only were we impressed by Sendbox's 300 per cent year-on-year growth since launch, but we're seeing the market potential balloon with over 40 million Nigerian SMEs and a projected industry value for social and e-commerce reaching $45 billion on the continent by 2025."
With 200 million Instagram users and one million Instagram businesses in Nigeria alone, Sendbox is well-positioned to serve this growing market and multiply its merchant count over the coming months, adding that it is planning on banking on mobile penetration on the continent.
Launched in 2018, the company provides affordable access to local and international delivery options for small-scale merchants selling on e-commerce and social media platforms.
Accessible to iOS and Android users, via a web application, on Whatsapp, Facebook, Instagram and other e-commerce platforms, and through developer APIs, Sendbox is providing a single location to manage both local deliveries and international shipments to the European Union, UK, US and Canada.
German Firm Partners Freddy Hirsch Nigeria to Boost Food Innovation
By Sodeinde Temidayo David
In a bid to boost food innovation across West Africa, a German-based nutrition supplier, Symrise AG, has partnered with Freddy Hirsch Nigeria, a manufacturer of ingredients.
According to the statement issued today by Symrise AG, the partnership will focus on the development, launch and commercialization of transformational food products, which includes general seasoning, bouillon meat, snacks, and instant noodles.
Freddy Hirsch Nigeria, a leading West African manufacturer of ingredients and flavours, boasts world-class Research, Development, and Application laboratories and manufacturing facilities.
On the other hand, Symrise AG is a global multi-billion-dollar fragrance, care, flavour, and nutrition supplier present in over 100 countries.
According to the Sub Regional Director, Flavour Africa Middle East, Symrise AG, Mr Sofiane Berrahmoune, the company is set to deliver its products and services at a greater speed to market in Africa, and for this reason, has partnered with Freddy Hirsch Nigeria.
Symrise AG spokesperson further stated that the partnership will give the company deeper access to valuable insights about Africa's food industry.
This follows as increasing urbanization, rising incomes, a growing regional population, and evolving lifestyle changes are driving the African food flavour and enhancer ingredient market and increasing the consumption of processed foods and beverages.
The global flavour and fragrance market is projected to reach $36 billion in 2022 with Africa expected to play one of the biggest growth opportunities.
Also, according to a forecast for the period of 2020 to 2025, the Africa food flavour and enhancer market is foretold to witness a compound annual growth rate CAGR of 5.12 per cent as the continent proved to be a growing market.
Mr Berrahmoune concluded his statement by saying "together, we are stronger than ever, committed to co-create with Freddy Hirsch Nigeria, combining the best of our strengths and leveraging our strong global footprint with our winning local flexibility, market, and consumer understanding."
Also speaking on the partnership, the Managing Director of Freddy Hirsch Nigeria, Mr Kojo Brifo, expressed that his company is set to achieve its vision of creating authentic African flavours and tastes.
He noted that Freddy Hirsch has invested in a Research, Development, and Application laboratory and a manufacturing facility with world-class quality management systems, in West Africa.
Mr Brifo added that partnership with Symrise AG will provide an acceleration of flavour development across West Africa and will increase the creativity of customized flavours, help our customers attain speed to market, and enhance their operational agility.
Together, Symrise AG and Freddy Hirsch Nigeria are set to position themselves as the leading contributors to the evolution of the food and beverage industry in West Africa and the Middle East.
Bolt Commences Food Delivery Service in Nigeria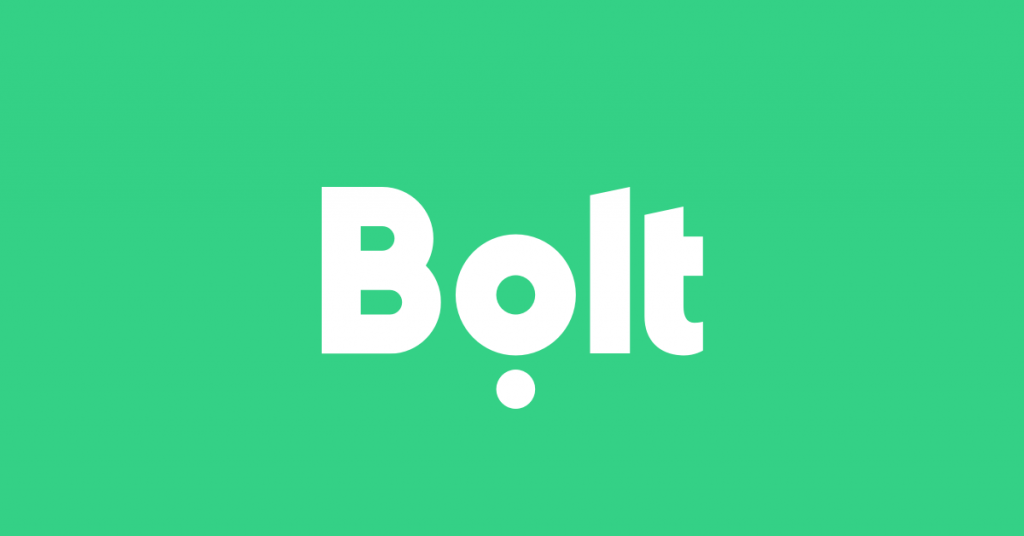 By Modupe Gbadeyanka
In order to offer good working conditions to food couriers and profit to restaurant partners, a leading ride-hailing platform in Africa, Bolt, has launched a food delivery service.
A statement from the company said the Bolt Food Delivery will offer customers competitively affordable, efficient food delivery service and help to provide easier access to daily essentials.
With over 30 million customers worldwide, Bolt has built its ride-hailing platform efficiently to offer the best service in the sector to drivers and riders, positioning the company as a leader in Nigeria's mobility sector. The company will now extend its expertise to food delivery to advance the sector with innovation and technology.
"We are excited to launch Bolt Food, which will allow Nigerians to order food from their favourite restaurants and receive it quickly and safely at their home or office," the Bolt Nigeria's Country Manager, Mr Femi Akin-Laguda, said.
"Our ride-hailing business is built on efficiency and easing mobility for riders while offering drivers a flexible opportunity to earn more income.
"Bolt is eager to bring this approach to food delivery and ensure that our partner restaurants benefit from our loyal customer base. This is also a way for us to augment the earning opportunities for Nigerians by contributing to the gig economy.
"We will ensure that it is worthwhile for couriers on the platform like drivers have benefited from our ride-hailing platform," Mr Akin-Laguda concluded.
The entrance of Bolt Food to Nigeria will help restaurants have a broader reach to customers, with Bolt acting as a reliable platform for affordable delivery and efficient service. At the initial stage of the launch, customers can only place food orders from more than 100 restaurants in Lagos Island. Bolt is looking to add new restaurants to the app daily while also expanding to other parts of Lagos soon.
To place an order, users can download the Bolt Food application on their smartphone, with an array of different restaurants and available menu options to choose from. The application also provides customers with various price ranges and an estimated delivery time. Initially payments will be paid by cash, and customers can specify the location for contactless delivery drop-offs upon order arrival.
Bolt Food was first launched in Estonia in August 2019. The service is also available in South Africa, Ghana and Kenya.
Latest News on Business Post