Movii, Yabx Give Loans to Procter & Gamble Retailers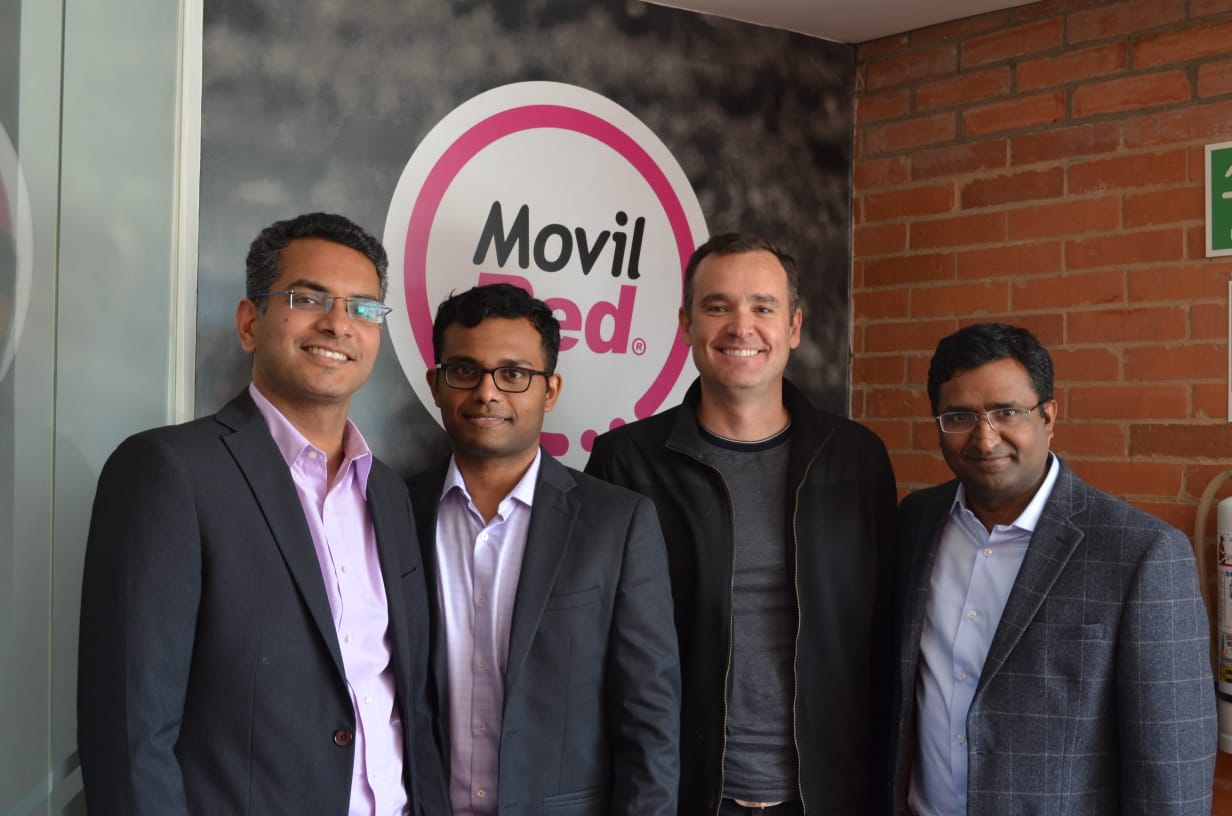 By Adedapo Adesanya
In a spirit of partnerships, Movii, a leading mobile wallet challenger bank in Colombia, and Yabx, a leading technology company in contactless lending, have collaborated with Procter & Gamble Retailers to provide credit services in Colombia.
According to research, Colombian MSMEs face a financing gap of $56 billion and this lack of credit access leaves most of these businesses outside the financial institutional framework.
It was because of this problem both parties agreed to join forces to bridge this credit reach gap and bring expertise to these developing markets.
The partnership with Procter & Gamble, a global consumer goods company, is being launched in the South American country, where its wide range of product lines include Personal Care & Hygiene, Food and Beverages among others are in high demand considering the current COVID-19 pandemic.
This contactless service was also introduced considering the pandemic situation in the country and will help businesses with pre-approved credit facilities to purchase their retail stock and cater to the needs of general population amid lock down
With this, businesses can use this credit service to facilitate their business operations and for P&G merchants in Colombia, they can pay for their stock orders using digital credit from their Movii wallet.
These merchants credit limit will be derived using Yabx's state-of-the-art credit decision analytics engine using advanced machine learning tools. The entire credit journey from onboarding of merchant, credit disbursal and collections would be enabled using Yabx digital lending platform.
Speaking at the launch, Mr Rajat Dayal, Founder andChief Executive Officer of Yabx said – "Usually these merchants rely heavily on cash to purchase their stock. This comes with a lot of problems such as – lack of sufficient cash availability to optimize sales, security risks and inconvenience of handling cash, lack of liquidity management, continuous alienation from credit ecosystem."
"These problems become even bigger and riskier at the time when the world is facing dreaded COVID-19 pandemic.
"Yabx aims to help these merchants to access easy and affordable credit and enable them to plan, manage and grow their business more efficiently.
"Additionally, merchant network owners like P&G, who have a large merchant base in Colombia, can benefit from this program by enhancing their sales volumes, reduction in cash leakage, better planning and stocking as well as improved transparency in the supply chain.
"In Latin America, which is a special focus region for us, merchant financing is one of the key product to ensure effective management of COVID-19," he added.
The Chief Executive Officer and Founder of Movii, Mr Hernando Rubio said, "This move at the time of COVID-19 crisis is an important step towards our efforts to bring digital financial services to the under-banked population in Colombia of which MSMEs constitute a significant portion.
"We are planning to roll out this loans program to our larger merchant network and continue working on building partnerships with more CPG networks.
"In addition to this, soon we will be launching more credit use-cases for merchants including cash advances, POS loans."
Unilever Declares Jumia Nigeria as Best Logistics Partner
By Aduragbemi Omiyale
The efforts of Jumia Nigeria in ensuring that products of Unilever Nigeria Plc get to the end-users have been recognised and this has made the management of Unilever name the leading e-commerce platform in Africa as its Best Logistics Partner.
To help other businesses overcome the significant logistical challenges in Africa, Jumia opened up its logistics services to third parties in 2020, offering them a modular range of logistics and fulfilment solutions that can be tailored to their specific needs.
This action has immensely benefited Unilever as its consumers across the country get its products due to the execution of Jumia's last-mile logistics strategy.
"We appreciate our strategic partnership with Jumia Nigeria and it is a great pleasure to present this prestigious award in recognition of top tier services in northern Nigeria.
"We are impressed with Jumia's high quality of work in the context of an extremely challenging logistics environment in Africa.
"We look forward to continued innovation in this area," said Logistics Manager, Supply Chain Operations, Unilever Nigeria, Jeremiah Aloko.
In reaction, the CEO of Jumia Nigeria, Mr Massimiliano Spalazzi, stated that, "This award recognizes  Jumia's sustained efforts in the area of logistics over the past 9 years that allowed us to build a compelling logistics platform in our markets and we continue to innovate in this field to bring even more convenience, speed, and value to our ecosystem participants."
Speaking on how the company has been able to achieve much, he disclosed that, "Our logistics platform is supported by three strategic pillars that help us achieve network scale, delivery speed, and seamless customer experience.
"These include a proprietary technology marketplace that powers the entire network, substantial physical infrastructure alongside an expert network of our local partners."
Jumia's logistics network includes more than 300 logistics partners, over 20 warehouses (north of 110,000 sqm), and more than 1,600 pick-up stations, located across 11 countries, including in remote areas. In 2020, Jumia processed over 28 million packages, more than 22 per cent of them were delivered in rural areas.
Contempt: NBC Floors Rite Foods at Lagos Court
By Adedapo Adesanya
A Federal High Court in Lagos has set aside committal proceedings filed by Rite Foods Limited against the Nigerian Bottling Company (NBC) arising from the trademark infringement tussle between the two parties.
Justice Ambrose Allagoa set aside the suit while delivering a ruling on the various motions filed and argued by the respective parties on Wednesday.
Rite Foods had initiated a contempt proceeding against NBC and its management over issues bordering on alleged infringement on the Lion head trademark of its Fearless energy drink.
The substantive passing-off suit was filed by the plaintiff before Justice Chukwujekwu Aneke sometime in March in suit No: FHC/L/CS/92/2021.
The plaintiff alleged that the defendant had infringed on its trademark with its Predator energy drink by adopting a Lion head similar to the same mark on its Fearless energy drink brand.
The plaintiff claimed that it has been trading with the lion image since 2017 before NBC's Predator drink came into the market in 2020.
It, therefore, consequently, sought an exparte order before Justice Aneke, restraining the defendants from passing off on its energy drink, in a manner capable of infringing on its brand and the judge consequently dismissed the order.
NBC on its part had filed an appeal, and accordingly, applied for a stay of proceedings before Justice Aneke, in order to await the outcome of the appeal.
Worried by the non-compliance with the interim order of the court, the plaintiff then initiated a contempt suit before Justice Allagoa, seeking committal proceedings against the defendants for alleged disobedience of court orders.
The alleged contemnors on their part also filed motions before Justice Allagoa, seeking an order dismissing the contempt proceedings in its entirety.
They had argued that the committal suit cannot be enforced since the orders of Justice Aneke had already been discharged on September 27.
At the last adjourned date on November 15, the court heard arguments from the respective counsels to the parties, who moved, adopted and argued their motions.
The court consequently reserved the ruling for Wednesday, December 1.
Delivering its ruling the court held: "I have perused the processes filed pursuant to the two applications and argument of counsels, and it is noted that the two motions brought by the first and second contemnors/applicants seek for an order setting aside the committal proceedings in its entirety.
"All parties are in tandem in conceding to the fact that the interim orders of an injunction based on which the plaintiff seeks to commit the defendant for contempt, has been discharged by the court that granted the order.
"That order was discharged by my learned brother, Justice C.J Aneke on the 27th day of Sept. 2021.
"Whereas the plaintiff/respondent argued that this court can punish for contempt for the period of the orders, the defendants/applicants argue otherwise.
"I am in agreement with the principle of law that a committal proceeding by its nature is a legal enforcement mechanism used to mandate the compliance to a validly existing and enforceable order, undertaking or directive of the court.
"The foundation for any committal proceedings is, therefore, a disobedience of a valid, existing, and enforceable order of the court."
Relying on a judicial authority as held by Justice Tobi JCA, the court said that a committal proceeding must proceed against a valid judgment against the person who is alleged to be in contempt of court.
It held that if there was no such valid judgment, you cannot rely on the court to hold them in contempt.
"The question in the instant case, therefore, is whether the order of my Lord Justice C.J Aneke having been vacated on Sept. 27, is still enforceable to warrant this court to punish the alleged contemnors of the vacated order.
"My answer is that this court cannot; I am in agreement that it is trite law that the discharge or setting aside of an order of court automatically by implication, qualifies such order as a nullity or void 'ab initio.'
"Without much ado, the motion filed by the alleged contemnors on Oct. 15 and Oct. 18 has merit.
"Consequently, the committal proceedings as initiated by the respondents against the defendant/applicant is hereby set aside in its entirety including the issuance of all court processes and forms used by the plaintiffs in commencing the proceedings.
"This is the ruling of the court," Allagoa held according to court documents.
Country Hill Assures Clients Affordable Homes, Hires Brand Ambassadors
By Aduragbemi Omiyale
Four personalities in the entertainment industry in Nigeria have been hired by a real estate company, Country Hill Affordable Homes, to deepen its market in the country.
The four celebs were signed by the subsidiary of Fox Capital Investment Limited as brand ambassadors and would be expected to use their various wide platforms to promote the products of the organisation.
Country Hill, which clocks five this year, has chosen Nollywood stars, Seilat Adebowale; Adebimpe Abiodun popularly known as Wasilat Coded; popular comedian Orevaghene Akuidolo also known as Forever and social media influencer Omotara Akanni, fondly called Lady Motara as brand ambassadors.
The Managing Director of Country Hill, Mr Adewale Oshinaike, explained that the four persons were hired to commemorate the fifth anniversary of the firm and to further reinstate its commitment to providing affordable homes to its prospective clients.
He pointed that Country Hill is one of the fast-growing real estate firms with a strong focus on providing affordable housing luxuries to all and leveraging the integrity and resilience in real estate practice has led the course of making housing and land property luxury acquisition available and affordable in the best interests of all stakeholders; customers, market and society.
Also speaking on the ambassadors signing, the company's Executive Director in charge of Legal and Investment, Mr Emmanuel Bello, explained that it was part of efforts to project the company core values in the best possible image for media visibility and presence.
"We intend to have the right media presence and framework for our core value as a real estate company making real estate luxury available and affordable. With us at Country Hill Affordable Homes, having your own property or investment in real estate doesn't require you to must be a millionaire," he added.
According to the Executive Director, the ambassadors were carefully selected across entertainment genres as they fit into the brand project with their tremendous growth.
"A lot of synergies have been happening already between us and in the next one year of this endorsement deal, we want to grow with them in a symbiotic relationship as we grow our net worth together," he added.
The ambassadors would be required to promote the real estate brand online and offline, go on-site tours, be available for clients' land allocation, and be present at corporate events hosted by the company, the firm further said.
The four newly signed brand ambassadors now joined comedian Bukunmi Nathaniel (Bukunmi Preacher), Bunmi Shogbade, and the trio of Segun, Damilare, and Olubori Ojo, "Seriously Bori" making the brand ambassadors and influencers become nine individuals on the list.
One of the newly signed brand ambassadors, Wasilat Coded, noted that Country Hill has come to stay with a strong mission statement in the industry.
She, however, promised to contribute to the success of the brand, urging prospective clients to minimize their fashion spending and invest more into real estate as it comes with a high rate of return of investment.
Forever, another brand ambassador, assured people of the safety of their money as they subscribe to a credible and reliable real estate firm whose plans for its clients are making landed property acquisition luxury available and affordable.
Latest News on Business Post