Movii, Yabx Give Loans to Procter & Gamble Retailers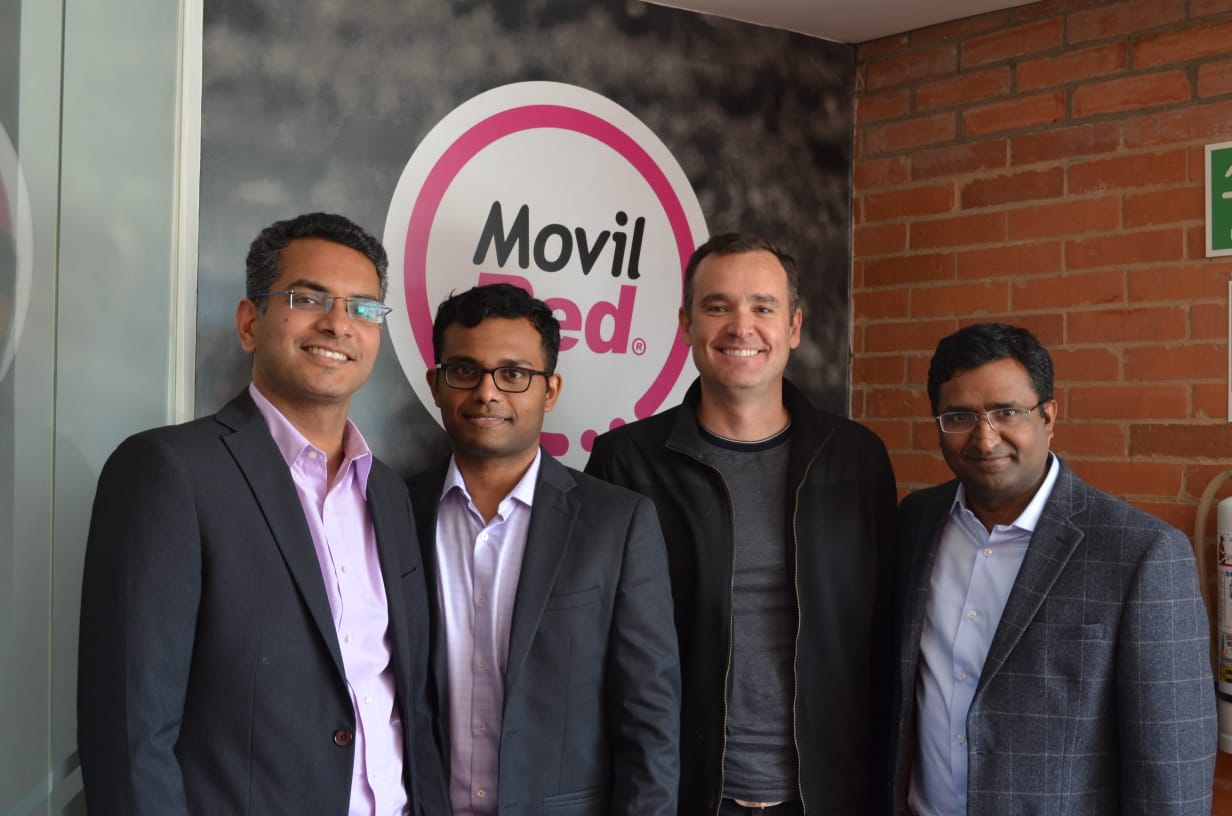 By Adedapo Adesanya
In a spirit of partnerships, Movii, a leading mobile wallet challenger bank in Colombia, and Yabx, a leading technology company in contactless lending, have collaborated with Procter & Gamble Retailers to provide credit services in Colombia.
According to research, Colombian MSMEs face a financing gap of $56 billion and this lack of credit access leaves most of these businesses outside the financial institutional framework.
It was because of this problem both parties agreed to join forces to bridge this credit reach gap and bring expertise to these developing markets.
The partnership with Procter & Gamble, a global consumer goods company, is being launched in the South American country, where its wide range of product lines include Personal Care & Hygiene, Food and Beverages among others are in high demand considering the current COVID-19 pandemic.
This contactless service was also introduced considering the pandemic situation in the country and will help businesses with pre-approved credit facilities to purchase their retail stock and cater to the needs of general population amid lock down
With this, businesses can use this credit service to facilitate their business operations and for P&G merchants in Colombia, they can pay for their stock orders using digital credit from their Movii wallet.
These merchants credit limit will be derived using Yabx's state-of-the-art credit decision analytics engine using advanced machine learning tools. The entire credit journey from onboarding of merchant, credit disbursal and collections would be enabled using Yabx digital lending platform.
Speaking at the launch, Mr Rajat Dayal, Founder andChief Executive Officer of Yabx said – "Usually these merchants rely heavily on cash to purchase their stock. This comes with a lot of problems such as – lack of sufficient cash availability to optimize sales, security risks and inconvenience of handling cash, lack of liquidity management, continuous alienation from credit ecosystem."
"These problems become even bigger and riskier at the time when the world is facing dreaded COVID-19 pandemic.
"Yabx aims to help these merchants to access easy and affordable credit and enable them to plan, manage and grow their business more efficiently.
"Additionally, merchant network owners like P&G, who have a large merchant base in Colombia, can benefit from this program by enhancing their sales volumes, reduction in cash leakage, better planning and stocking as well as improved transparency in the supply chain.
"In Latin America, which is a special focus region for us, merchant financing is one of the key product to ensure effective management of COVID-19," he added.
The Chief Executive Officer and Founder of Movii, Mr Hernando Rubio said, "This move at the time of COVID-19 crisis is an important step towards our efforts to bring digital financial services to the under-banked population in Colombia of which MSMEs constitute a significant portion.
"We are planning to roll out this loans program to our larger merchant network and continue working on building partnerships with more CPG networks.
"In addition to this, soon we will be launching more credit use-cases for merchants including cash advances, POS loans."
Iyayi Redefines Nigeria's Media Buying Industry With AdTraders
By Modupe Gbadeyanka
The media buying industry in Nigeria will soon witness a transformation with the birth of AdTraders, founded by a respected name in the advertising sector, Ms Elo Iyayi.
Ms Iyayi started her career in advertising in 2004 and worked with notable firms like McCann Erikson, Lowe Lintas Lagos, 141Worldwide, Leo Burnett Lagos and SHAREMIND Lagos.
During this period, she managed accounts of big brands like Nigerian Breweries Plc, British Airways, Unilever Nigeria Plc, where she lent her expertise to well known and loved brands like Close-Up, Knorr, Lipton and Omo, as well as Hayat Kimya, custodians of Molfix, Bebem, Familia and Papia.
She further worked with British American Tobacco (Dunhill, Benson & Hedges, Pall Mall and Craven), as well as Philip Morris- Malboro and Chesterfield.
After working with these brands, she felt there was still a gap somewhere, which inspired her to set up AdTraders and according to her, no one could have anticipated the effect of COVID-19 on an already fragmented audience.
She said even advertisers, who anticipated the decline of TV's power in the wake of the internet, must be aghast at the impact of streaming channels and podcasts, while less time in the car and office has made significant inroads into radio's listenership.
Ms Iyayi submitted that such innovation can create havoc for an advertiser or with the right media buying partner by their side, it can create enormous opportunity.
This is why it makes sense to join forces with AdTraders; an agency with the flexibility and foresight to adapt to this ever-changing landscape, she stated.
The industry expert explained that AdTraders' approach is a long-term one as the agency strives to nurture relationships rooted in a thorough understanding of the brand, its goals and aspirations, so that – through ongoing measurement and a data-driven response – the agency is able to adjust strategies in order to achieve optimal effectiveness.
Ms Iyayi believes that the flux to the media landscape is currently experiencing is just the beginning. Going forward, it is inevitable that the trends that defined innovation today will be forgotten by tomorrow. This is why AdTraders focuses on helping brands get to grips with what may come to be, rather than what is."
Therefore, in line with this, the agency works non-stop to create real value. This is achieved thanks to the input of a highly experienced team of negotiators, skilled at creating deal structures that make media spend work harder for clients.
Added to this, the team is well-versed in the pros and cons of all media touchpoints, objectively identifying that which offers the most cost-effective buy for clients, she said.
She assured that AdTraders brings a fresh perspective that turns its back on the staid and irrelevant, helping clients to plug into a new type of consumer living in a new type of environment.