Skit Maker Sabinus Threatens to Sue UAC Foods, Friesland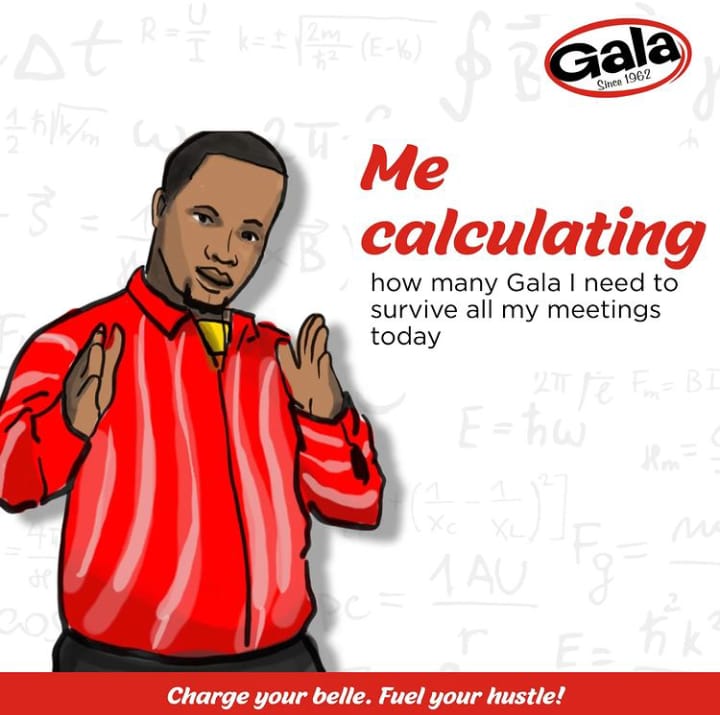 By Aduragbemi Omiyale
A popular skit maker, Mr Chukwuemeka Emmanuel, otherwise known as Sabinus, has threatened to drag the duo of UAC Foods Limited and FrieslandCampina WAMCO Nigeria Plc to court if they fail to meet his demands within a stipulated period.
The content creator, who was announced the winner of the Best Online Social Content Creator award at the 2022 AMVCA, said the two organisations have 14 working days to meet his demands or be ready for lawsuits.
Sabinus accused UAC Foods, makers of Gala sausage, of using his likeness and other intellectual products to advertise their product and he wants N100 million as compensation.
In a pre-suit notice dated Wednesday, May 25, 2022, his legal counsel, Mr Stanley Alieke, said the firm, through its Instagram handle, @galasausage_roll, on May 23, 2022, posted an image with his cartoon likeness captioned "the way I calculate everything in my life" to advertise their popular product.
"Your company UAC Food Ltd has been using the brand picture and other intellectual properties of Sabinus to make adverts for your Gala sausage roll without the consent or authorisation of our clients," a part of the notice read.
In another notice to Friesland dated Friday, May 27, 2022, the jester claimed the company, which produces Peak Milk, used his trademark phrase "Something hooge" to drive engagements on the product's verified Instagram @peak_milk on May 24 2020.
According to him, the firm did not get an authorisation to use the intellectual property, which he trademarked on November 26 2021, with the File Number: NG/TM/O/2021/48316.
"It will interest you to know that the phrase 'something hooge', which was popularized by our client, has been trademarked and legally reserved as his intellectual property by the Federal Ministry of Trade and Investment."
"The post gathered massive traffic and engagements and attracted huge followership to your page which only happened because the picture of our client was used for the promotion and advert," the notice from his lawyer to Friesland noted.
According to Mr Alieke, "The advert…was used to promote the Peak National Breakfast Week."
He said for the alleged unauthorised use of his client's intellectual property, the sum of N500 million is demanded and another N500 million as damages for the "emotional, physical, psychological and mental trauma our client has suffered for the trademark theft and the infringement of his intellectual rights property."
Alitheia IDF Invests $11m in SweepSouth
By Aduragbemi Omiyale
The excellent services offered by SweepSouth have attracted the attention of Alitheia IDF as it has invested about $11 million into the online home services platform providing cleaning services to a wide range of customers across Africa.
Co-founded in 2014 by Aisha Pandor and Alen Ribic, SweepSouth has a presence in Africa's four key tech markets: South Africa, Kenya, Nigeria, and Egypt.
This latest round of funding will allow the company to further develop and grow its infrastructure and team in South Africa, roll out new services in existing markets, and pursue both greenfield expansions and acquisitions across the African continent and beyond.
In addition to its expansion efforts, SweepSouth will scale its current efforts to improve the economic and legal rights of domestic workers through efforts such as the SweepSouth Report on Pay and Working Conditions for Domestic Workers Across Africa – a report that highlights the struggles of domestic workers in Africa and encourages more action from governments and stakeholders.
The investment of Alitheia IDF, Africa's first and largest gender-lens private equity fund, in SouthSweep comes after its acquisition of Egyptian home services platform, Filkhedma, in December 2021
"This new funding round is an important one for our team as we continue to scale in South Africa, and further grow our operations in Kenya, Nigeria, and Egypt," says Aisha Pandor, co-founder of SweepSouth.
"We're excited to continue SweepSouth's work in connecting customers with home service providers across the continent, building a platform that empowers domestic workers and local tradespeople.
"We are particularly proud to have raised funding from Alitheia IDF, a female-led fund, and to have included more women investors on the cap table via a female-focused SPV during this round. We are excited about what this means for us going forward and thrilled to have Polo Leteka from Alitheia IDF join the board," she added.
"We are proud to support SweepSouth's growth as it expands its platform that substantially improves the financial and social outcomes for domestic workers across Africa, most of which are women. In the domestic services industry, which is notoriously informal and exploitative, SweepSouth's model solves autonomy, security, increasing income for its service providers, and affordability and flexibility for its end users. AIF's investment will enable the development of infrastructure and operations that will deliver growth for stakeholders – particularly domestic workers and local tradespeople at the base of the economic pyramid," says Polo Leteka, Principal Partner, Alitheia IDF Fund.
Alen Ribic, the co-founder of SweepSouth, adds: "We're excited about bringing new shareholders on board in our mission to build technology that aids in providing meaningful connections – giving customers access to safe, convenient services, and home service providers access to decent work opportunities under dignified conditions."
It was learned that the size of the round, which is SweepSouth's largest to date, is a result of strong growth in the company's valuation and social impact since the previous funding round.
Current investors Naspers Foundry, The Michael and Susan Dell Foundation, and Futuregrowth Asset Management all committed to participate in this new round, as did new investors Endeavor Catalyst, Endeavor's Harvest Fund II, Caruso Ventures, and E4E Africa.
Alitheia IDF, Africa's first women-focused and women-led private equity fund, is a $100 million gender-lens fund co-founded and managed by two women-led firms – Alitheia Capital (Lagos, Nigeria) and IDF Capital (Johannesburg, South Africa).
The fund, which announced its final close in 2021 to become the largest gender-lens private equity fund in Africa, identifies, invests in, and grows SMEs led by gender-diverse teams in six African countries: Nigeria, South Africa, Ghana, Lesotho, Zimbabwe, and Zambia.
Organisers Fix October 7, 8 for 2022 WIMCA in Lagos
By Modupe Gbadeyanka
The 2022 edition of the Women in Marketing and Communications Conference/Awards (WIMCA) will take place next month, the organisers have announced.
In a statement, it was disclosed that the event, in its sixth edition, will take place for two, Friday, October 7 and Saturday, October 8, 2022, at the Landmark Event Centre, Lagos.
According to Brand Communicator, Nigeria's leading brands and marketing publication, the company packaging the programme, the theme for the event is Breaking More Biases for a Sustainable Future.
It reinforces the actualisation of the United Nations Sustainable Development Goal 5-Gender Equality in line with this year's International Women's Day campaign theme, #BreakTheBias.
It was stated that the event had been repackaged to include an exhibition, masterclass, and other initiatives that make this year's WIMCA more robust, engaging, educating, exciting, and memorable for participants than they have ever experienced.
The convener of WIMCA and publisher of Brand Communicator, Joshua Ajayi, stated that interested participants could register for the programme for free at www.wimca.ng.
The conference taking place on the first day will feature sections on career development, personal branding, women and personal finance, and marketing CEOs' success stories, while the second day will focus on a masterclass and an awards & gala night.
The exhibition will hold side-by-side with the first day's conference and the masterclass held the next morning. It is expected to fold up at least two hours before the awards evening.
"This year, we are taking WIMCA to a new level, celebrating women and charting a new course for women to break more biases for a sustainable future.
"For the first time, we are making it a two-day event with an exhibition that covers the two days, a masterclass segment that holds the next morning, and a special awards ceremony that holds the second day.
"This year, part of the glamour will include the recognition of the top 50 women marketers in Nigeria. I can visualize one of the most glamorous and prestigious recognition projects ever hosted for women in sub-Saharan Africa," Mr Ajayi said.
"This year's WIMCA promises to be more glamorous than ever with many exciting initiatives that will be unforgettable.
"The two-day event is what no one in marketing and brand management would want to miss. It is always a viable platform for networking and gaining brand visibility for women and the men who come to support them," he added.
Recall, last year, experts in the business of brands and marketing communications in Africa gathered to dissect the theme Women in Leadership: Building a strong Professional PIE (Performance, Image, and Exposure) and Dawn Rowlands, CEO of Dentsu Africa, one of Africa's most influential women leaders was the lead speaker.
This year, the value and excitement have been lifted to the next level. Stakeholders in the Brands and marketing industry like APCON, NIMN, CIM, and Members of various Industry bodies: MIPAN, AAAN, OAAN, PRCAN, ADVAN, EXMAN, and others from diverse fields are expected to grace this unique event.
Coca-Cola Partners Jumia to Meet Consumer Demand
By Modupe Gbadeyanka
A partnership aimed to meet the demands of consumers in Africa has been signed between Jumia and Coca-Cola.
Through this deal, consumers of the soft drink brand will have the opportunity of having the products delivered to their doorsteps in the shortest time possible, the leading e-commerce platform in Africa confirmed in a statement.
This move, which will be available to customers in Nigeria, Egypt, Kenya, Morocco, Côte d'Ivoire, and Uganda, will increase the assortment available on Jumia and support product delivery in the fastest time possible. Consumers also will enjoy promotions such as 'buy-one-get-one free' and discounts of up to 20 per cent on Coca-Cola orders.
"We are happy to partner with Coca-Cola to meet consumer demand for everyday products at the fastest delivery time and at affordable prices.
"Coming after the launch of our Quick Commerce – Jumia Food Mart, we are happy to let our consumers know that they can expect their delivery of beverages in under 20 minutes, offering convenience at its best," the chief commercial officer of Jumia, Romain Christodoulou, stated.
The Vice President for Customer & Commercial Leadership at Coca-Cola Africa Operating Unit, Minas Vourodimos, while also commenting, said, "We are pleased to partner with Jumia as we strive to meet the needs of consumers across Africa by making our beverages available for delivery to their homes when they need them.
"Through this, we will be offering an alternative for easy and fast access to Coca-Cola brands across several beverage categories to hydrate and refresh."
There has been a notable increase in purchases of everyday products on Jumia since the COVID-19 outbreak as more consumers than ever continue to embrace online shopping.
Groceries/everyday essentials is a fast-growing category on Jumia, according to the Africa e-commerce report entitled Jumia Africa e-Commerce Index 2021.
Latest News on Business Post