Tix Africa Gets Funds to Penetrate Ghana, East Africa
By Adedapo Adesanya
A Nigerian startup, Tix Africa, which is a self-service ticketing platform for event creators, has secured six-figure pre-seed funding round to scale its event products and also expand its operations to Ghana and East Africa.
Tix Africa is an event technology platform that helps event organisers harness granular data from attendees, reducing costs and maximising revenues in the process.
The app provides tools and services that help event organisers efficiently plan and deliver events, with features including online ticketing, access control, cashless payments, and event reporting.
The platform currently makes it easy for organizers to create and monetise live or virtual events, enabling the creation of a customisable event page, secure payment collection via Paystack, and giving guests a seamless way to book and attend live events.
It was gathered that the pre-seed funding round was led by HoaQ, with participation from a number of private equity investors.
The funding will enable Tix Africa to build its technology to scale its events apps, primarily by launching Tix Pro – a paid version of Tix offered on a recurring subscription basis.
The startup also plans to expand operations to Ghana, Kenya, Uganda and Egypt in the coming months.
Speaking on the round, the Chief Executive Officer, Tix Africa, Mr Folayemi Agusto, said, "Nigeria has some of the best events you can attend – no one does private gatherings or public events and festivals like us.
"We want to continue providing the best tech-enabled solution for event organisers and attendees so that each event is a seamless, accessible experience from the moment tickets are booked, right through to arriving and gaining entry to the actual event.
"The new capital will enable us to scale quickly and to integrate the currently separate products and services we offer, including an app offering event attendees a marketplace where they can buy, trade and resell tickets securely.
"We are really excited to expand our platform to other markets across the continent, potentially enabling users to attend events they may otherwise not have known about."
On his part, Mr Joe Kinvi, managing partner at HoaQ, said he was delighted to back what he regarded as "a truly enterprising and innovative" team.
"Folayemi and Nosa deeply understand this space and have built Tix Africa to cater for the markets they will be serving.
"We are confident that their vision to adapt their offering and expand their tech team and product offerings will fuel their continued growth and development in the coming years," he said.
Tix Africa was launched in 2019 to solve the challenges of ticketing live events in Lagos.
The founders have successfully run the Eat Drink Lagos Food Festival since 2015, and as a result of encountering challenges of accurately collating guest details, payments and ticketing the events, built Tix to plug the gap in user data readily available to event organisers under the company's original name of Festival Coins.
Kelechi Amadi, Mai Atafo to Mentor Isedowo, Progress Booster Winners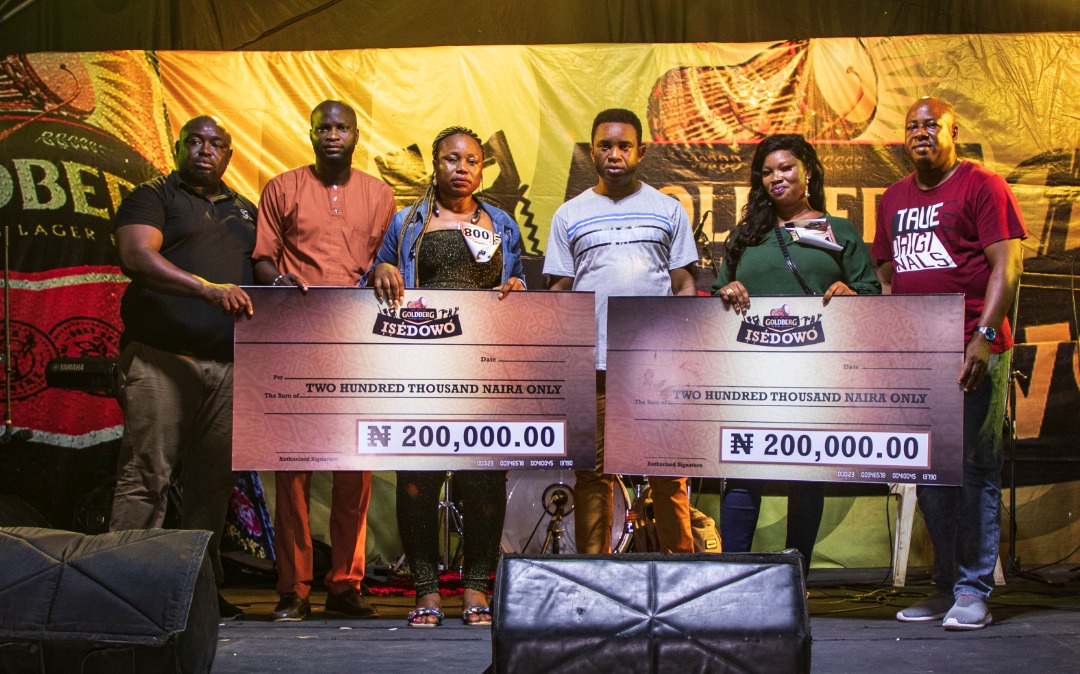 By Modupe Gbadeyanka
Some grantees of the 2021 empowerment initiatives of the Nigerian Breweries Plc have received expert mentorship for the expansion of their business ventures.
Recently, some small business owners, especially artisans, were given grants in the ongoing Isedowo and Progress Booster campaigns.
The beneficiaries were taken from the fashion designing and photography sectors and were trained by ace fashion designer Mai Atafo and renowned photographer Kelechi Amadi.
"I remember my journey into the art space as a photographer and painter, and there was a lot to unpack. A lot to learn,' Mr Amadi enthused.
"Working with individuals who want to improve upon their skills is an energy that I identify. Though art is subjective, the building blocks cannot be overlooked.
"With these building blocks, one can work and improve to give some of their best art pieces. The prospect of archiving this with these talents is what excites me," he added.
"I'm pleased that a platform like this exists. It is one thing to have a passion for making clothing, but it takes something extra to want to make standout pieces. I see the fire in these winners. I know they will progress at a good pace to fulfil their goals," Mr Atafo said.
One of the beneficiaries, Justice Amadi, expressed his excitement about the training saying, "I am happy to be selected for this training, I see it as an opportunity to grow my career. Working with Kelechi Amadi has been my dream and I am grateful to Nigeria Breweries for making this come alive."
Speaking about the journey so far, Ms Kehinde Kadiri, Portfolio Manager, Mainstream Lager, Nigerian Breweries Plc, described Isedowo and Progress Booster as major lifelines for most entrepreneurs in the region.
"We are pleased to see the number of people who are eager to get these grants to support their businesses," she said.
Further expressing her delight especially with the addition of a mentorship program, Ms Kadiri mentioned that, "It is important to not just give people monetary support but to show them how they can utilize it and what better way than pairing them with experts who will not only help them improve their skills but share invaluable experiences from their successes and mistakes in the field."
Progress Booster and Isedowo are empowerment initiatives that were set up to support consumers who are business owners and professionals within the Nigerian informal sector.
The initiatives set out to support them with grants, loans, and access to help them build business relationships with their informal trade associations.
Since the launch in 2017, the initiatives have grown to become a major source of support for craftsmen as well as a seal of approval and encouragement of hard work in the Southern part of Nigeria where both brands are focused.
This year alone, the initiatives have already awarded about 200 artisans across South Eastern and other South Western states while providing them with additional resources to help them get more out of their craft.
Within the last four years, Goldberg and Life Lager have been able to directly impact the businesses of over 1000 artisans through the progress booster and Isedowo programs, while also using the initiatives as touchpoints to reach most of its consumers across the South region where both brands have carved a niche for themselves as leading supporters of culture and tradition, and now entrepreneurship.
Airtel Nigeria Obtains Social Licence by Touching Lives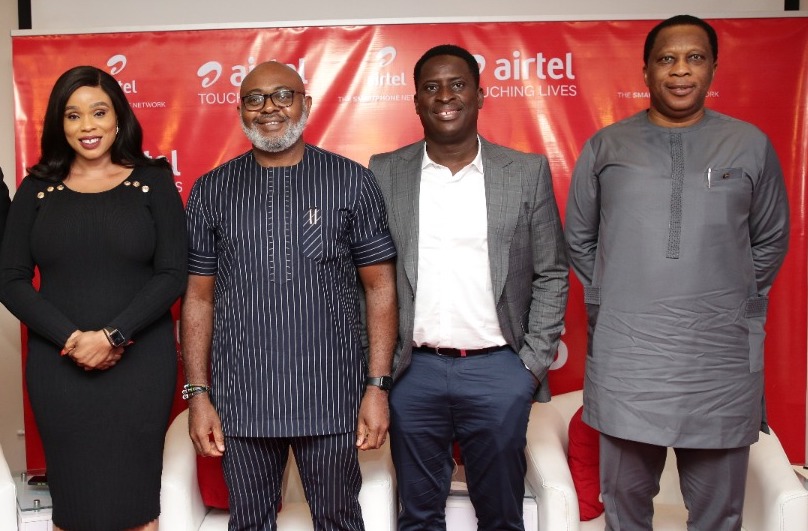 By Modupe Gbadeyanka
Airtel Nigeria has continued to win the hearts of many stakeholders, especially the general public with its flagship corporate social responsibility (CSR) intervention, Airtel Touching Lives.
This programme has earned the leading telecommunications services provider a social licence, boosting its subscriber base because of this.
Last week, the Managing Director/CEO of Airtel Nigeria, Mr Segun Ogunsanya, attested to this at a media parley held in Lagos to unveil Airtel Touching Lives 6.
The telecommunications expert described a social license as "the love, loyalty, friendship and affection you get from the communities where you operate as well as from your different stakeholders."
He said Airtel was committed to its purpose of empowering and uplifting people and making a positive and lasting impact in the lives of its stakeholders, thereby earning its social license.
"To realize this vision, the Airtel Touching Lives initiative was created to offer relief and hope to the underprivileged and downtrodden and also inspire the strong and the wealthy to support the vulnerable and the poor."
The Airtel CEO also noted that Airtel Touching Lives 6 will continue to focus on the overall philosophy of the programme while taking cognizance of key events such as the global pandemic that has made life difficult for many people.
"In the last 16 months, our lives have dramatically changed with COVID-19 and its many variants and waves.
"In our approach for Season 6, we will pay attention to Covid-19 but we will also focus on education and other areas and we will not deviate from seeking out indigent and medically challenged persons who desperately need help," he said.
Mr Ogunsanya urged the public to be part of the initiative by nominating projects, persons and communities that require support.
"The nomination process is simple. Once you nominate an individual or cause, our team will review and assess the situation and determine if a follow-up visit will be required.
"The public can nominate individuals or projects in their communities by dialling 367 or by sending an SMS to the shortcode, 367. Also, a mail can be sent to touchinglives@ng.airtel.com," he said.
The Airtel Touching Lives is Airtel Nigeria's flagship corporate philanthropy initiative aimed at providing succour to the underprivileged, hard to reach, vulnerable and disadvantaged in the society.
The programme takes the format of a reality television show, allowing the public to nominate causes, communities and underprivileged persons/people with special needs.
Airtel, thereafter, evaluates and selects the causes to support and the activities are filmed and broadcasted on terrestrial and satellite television stations with the aim of inspiring other corporate organizations as well as well-meaning individuals to join in supporting the weak across society.
Airtel Touching Lives is about real people, real stories and the real effort of a corporate organization to uplift the needy and underprivileged, emancipating thousands from the shackles of poverty, despair and hopelessness.
Through the programme, Airtel has refurbished an ICT centre for a large community, built modern water borehole systems for large communities, refurbished cancer centres, refurbished a Library for Blind people, rehabilitated an IDP Camp clinic facility, set up small scale trade for underprivileged persons, paid medical bills of underprivileged children and women and flown many persons abroad for treatment, among others.
Mouka Dangles N1m Bedroom Makeover Before Nigerians
By Aduragbemi Omiyale
Nigerians have the opportunity to have their bedrooms transformed with N1 million in a new campaign introduced by Mouka, the country's leading brand of mattresses and pillows.
The bedroom makeover promo tagged Get the Mouka for You aims to encourage consumers to buy the right Mouka mattress based on their unique needs.
It also seeks to educate consumers about the need to consider their age, body build, lifestyle and budget before choosing the right Mouka mattress.
The campaign also features the leading associations in the bedding industry, the Nigeria Society of Physiotherapy (NSP) and the National Association of Orthopaedic and Manual Therapists (NAOMT).
These experts noted that sleeping on the right mattress is paramount for proper body alignment, support and relief from pressure points. These are all needed for quality sleep to enable the individual to wake up refreshed the following day.
To further entrench this "buy right" behaviour, Mouka has rolled out a competition in which one lucky consumer gets to win a bedroom makeover worth up to N1 million.
To participate, consumers would have to visit the Mouka website to fill an online questionnaire that tells them the right Mouka mattress for them.
Afterwards, they take a screenshot and post it on social media using the hashtag #IFoundMyMouka. They also need to tag @MoukaLimited and challenge two friends to find their Mouka as well.
The terms and conditions for this competition can be found on @MoukaLimited's Instagram and Facebook platforms.
Mouka's impressive portfolio includes the Dreamtime mattresses specially designed for children, Royal Luxury Pillow Top mattress, Wellbeing orthopaedic range for adults and the elderly, and a wide range of pillows.
Latest News on Business Post