2017 CashlessAfrica Expo Holds in Lagos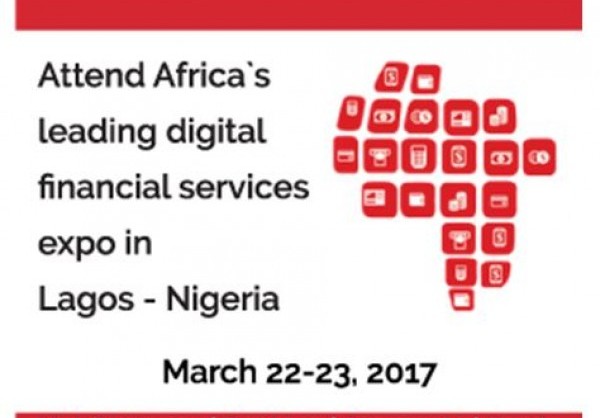 By Modupe Gbadeyanka
The 2017 edition of CashlessAfrica conference, a platform for financial services supply side actors to share their innovation, rethink their current models and gain valuable market insight of the African digital financial services market, has been scheduled to hold in Lagos
According to a statement issued by organisers of the event on Wednesday, the expo agenda, keynote and interactive sessions will focus on carefully selected topics such as the digital bank and evolution in a Competitive market; the Future of banking, money and payments in Africa; disruptive technologies and their impact on Financial Services in Africa; balancing regulation against innovation; remittances in the digital age; fintechs and Banks: Collaboration or Competition; and protecting the customer in a digitalized economy.
New for 2017, the expo will host a Hackathon session which will drive collaboration to co-create solutions to compelling financial services challenges across Africa and the CashlessAfrica champion awards, given to organizations that have made a significant contribution to the digital financial services industry in Africa.
Speakers already signed up from Helix institute, Pwc Nigeria, Oradian, Millicom, Voguepay, Barclays Bank, Musoni, Wallettec, Konga, Redcloud, TransferTo, Chamsmobile, ConnectAfrica, Hormuud Telecoms, Impala pay and M-paya.
It is important to note that digital disruption is shifting the balance stay of power in financial services and influencing the way, millions of people bank their money, make payments, remittances and more, in a continent where mobile phone penetration exceed bank accounts and bank cards ownership, combined.
Africa's highly regulated financial industry now needs to adapt itself to the on-going disruptions in the Fintech space and the increasing demands of young and energetic customers which represent a significant percentage of the continent's population.
UK Firm Unveils Portal to Aggregate Property Prices in Africa
By Adedapo Adesanya
Baron and Cabot, a UK-based international real estate firm, has launched a portal that will use artificial intelligence technology to predict property prices in Africa to allow real estate agents to sell properties and earn in pounds, providing an unprecedented opportunity for growth and financial success.
The novel approach will allow real estate firms to de-risk their investments in international markets and gain access to a wide range of fully compliant properties.
Baron & Cabot has been particularly successful in Africa due to inflation driving clients to move their money into GBP and Dollar to purchase assets. It is one of the top fastest-growing property companies in the world and transacts around £100 million per annum ($120 million) of UK property while having access to some of the best property developments in the UK.
Speaking on this, Mr Mark Pearson, Managing Director of Baron & Cabot, said, "We are thrilled to be launching this innovative concept that will not only provide a platform for real estate agents in Africa to sell UK properties but will also create job opportunities and drive economic growth.
"We believe that by leveraging AI technology to predict property prices, we can provide our partners with a unique advantage and help them to achieve financial success. Our joint venture expansion plans are aimed at creating mutually beneficial partnerships that will bring value to all parties involved."
In addition to providing agents with access to new revenue streams, Baron and Cabot's property portal is also expected to create new job opportunities in the African market.
The company also revealed that it would provide its agents with comprehensive 2 to 4-week training and support to help them succeed in their new roles. This training will ensure that agents are equipped with the skills and knowledge they need to navigate the real estate market and take advantage of the opportunities that Baron and Cabot's concept provides.
As part of its offering, Baron and Cabot will provide clients with mortgages anywhere in the world (excluding war zones), with mortgage rates lower than 6 per cent and deposits below 35 per cent, making it easier for clients to invest in UK properties.
"Our management company boasts an impressive occupancy rate of over 99 per cent, with properties awaiting new tenants for an average of only 10 days. This sets us apart from other cities around the world, where the average occupancy rate is only 70 per cent.
"In addition, our Airbnb or short-term rental products have an average occupancy rate of over 70 per cent, resulting in substantial rental returns and secure investment. Our secret to success lies in our ability to identify high-demand areas with low supply, combined with exceptional management that keeps both our tenants and landlords satisfied," Mr Pearson added.
Individual Financial Health Closely Linked to Earth's Sustainability—Chiemeka
By Aduragbemi Omiyale
The Divisional Head of Capital Markets at the Nigerian Exchange (NGX) Limited, Mr Jude Chiemeka, has said the earth's sustainability has a close link to individual financial health.
He gave this submission on Tuesday in Lagos at an event to raise awareness on the importance of ensuring that young people, from an early age, are financially aware and are gradually acquiring the knowledge, skills, attitudes and behaviours necessary to make sound financial decisions and ultimately achieve financial well-being and financial resilience.
The stock exchange partnered with the Central Bank of Nigeria (CBN) and others to celebrate the 2023 edition of Global Money Week (GMW).
The programme was used to educate over 100 students on the theme, Plan your money, plant your future, to further enhance investor education and financial literacy.
In his opening remarks, Mr Chiemeka emphasised the need to guide children in their formative years so as to be responsible citizens in the future, noting that the choices they make today will have a significant impact on their future.
"We must also recognize that our individual financial health is closely linked to the health of the planet and of society as a whole.
"The choices we make about how we earn, spend, save, and invest our money can either contribute to or undermine the sustainability of our world.
"As such, it's essential that we all adopt a responsible and informed approach to financial decision-making that considers the impact of our choices on our environment and society," he said.
Speaking on other NGX-led financial literacy initiatives, Mr Chiemeka noted that beyond offering a range of educational resources, the bourse has a comic book series named NGX StockTown with the goal of using illustrations to raise the next generation leaders who are financially aware, responsible and skilled economic citizens.
The celebration, which culminated in a closing gong ceremony, had the overall winners at the quiz session held at the exchange close the market by sounding the gong. They were also gifted shares, with the first prize winner receiving N80,000 worth of shares while the first and second runner-ups won N70,000 and N50,000 worth of shares, respectively.
The Principal Manager for the Market Development Department at the Securities and Exchange Commission (SEC), Mr John Achile, and the Principal Manager for the Head of Advocacy Office, Consumer Education and Evaluation Division of Consumer Protection at the CBN, Mr Abubakar Albasu, highlighted the importance of market regulation and investors protection.
Also, Mr Abimbola Babalola, Head of Market Surveillance and Investigation at NGX RegCo, delivered a presentation on the rudiments of money and the technicalities of the capital market.
Mr Abdulkareem Kelani, Sales Trader, Meristem Stockbrokers and Mr Mohammed Jamie, Head, Securities Dealing, APT Securities, also contributed to improving the students' knowledge capacity about the stock market. Other partners at this event were MinieMoney, AIESEC Lagos and Junior Achievement Nigeria (JAN).
Unlisted Securities Extend Loss by 0.02%
By Adedapo Adesanya
The NASD Over-the-Counter (OTC) Securities Exchange recorded a marginal loss of 0.02 per cent on Tuesday, March 21, to remain in the red territory.
Recall that a day earlier, unlisted securities in Nigeria depreciated by 0.05 per cent due to renewed profit-taking, and yesterday, this action persisted as investors make efforts to rebalance their portfolios due to the macroeconomic environment.
As a result, the NASD Unlisted Securities Index (NSI) went down by 0.15 points on Tuesday to 730.94 points from the 731.09 points reported in the previous session, while the market capitalisation of the alternative bourse depleted by N200 million as it finished at N960.46 billion compared with Monday's closing value of N960.66 billion.
Data showed that the loss reported during the session was driven by the 10 Kobo decline in the share price of FrieslandCampina Wamco Nigeria Plc, as it ended the day at N75.01 per unit versus the previous day's N75.11 per unit.
A look at the market activity chart revealed that the volume of securities traded at the bourse yesterday went down by 99.9 per cent to 8,408 units from the 58.1 million units quoted at the Monday session.
Similarly, the value of shares bought and sold by market participants decreased by 97.8 per cent to N1.1 million from N50.3 million, while the number of deals depreciated by 75 per cent to three deals from the 12 deals achieved in the preceding trading session.
The most active stock by volume on a year-to-date basis remained Geo-Fluids Plc with 455.3 million units worth N493.6 million, UBN Property Plc retained second place with 365.8 units valued at N309.5 million, and IGI Plc was in third place with 25.1 million units worth N1.9 million.
Also, the most active stock by value (year-to-date) was still VFD Group Plc at the close of transactions on Tuesday with 7.3 million units valued at N1.7 billion, Geo-Fluids Plc followed with 455.3 million units worth N493.6 million, while UBN Property Plc was in third place with 365.8 million units worth N309.5 million.
Latest News on Business Post