5 Things to Know About InvestNow
Even though we'll hardly ever talk about it openly, lots of people, young and old, are constantly worried about money. Do I have enough? How long do I have to save for? Why does my money run out so quickly? What can I do to make more money?
We frequently find that we are able to make accurate budgets, and financial plans, but the headache comes when it's time to live by these budgets. So, how do we manage our money such that we can support our expenditure with our income, and still be able to put something away as savings? Furthermore, how can we 'sweat' our savings as it were, such that the money we have saved can bring in more money? Saving and investing are very important habits to develop for people looking to be more financially free, and one such solution is the InvestNow digital platform. InvestNow offers you a variety of investing options depending on your specific financial goals, your appetite for risk and how long you are looking to invest for.
Here are 5 things about InvestNow that you need to know, as you begin your investing journey:
Premium all-in-one investing platform:
The robust bouquet of investment products available on the platform caters to prospective investors with all kinds of needs and appetites. From university students, to young workers, to high net worth individuals, to corporate clients. Everyone will find a product that suits his or her needs and kickstart a strong investment portfolio. On top of this, InvestNow is powered by United Capital Plc, an investment banking, asset management, trustees and securities company with operations spanning more than 50 years. They provide technical support and financial advisory services to clients to ensure that a client is paired with the right investing instrument.
Capital Preservation:
Some products available on InvestNow offer capital preservation, which is essentially an assurance that regardless of market flows and ebbs, the initial money invested by the client is secure. This means that if you invest 10 thousand naira on a product with capital preservation, your 10 thousand naira is safe, will not diminish and can be liquidated at any time.
Recurrent Funding:
Recurrent funding is a feature that allows you to connect your regular checking account to your InvestNow account and authorize InvestNow to receive a stipulated amount from your regular account into your investment at regular intervals. This helps you make regular investments without any extra effort on your part. In actual practice, it requires some discipline to constantly invest a certain amount on a regular basis, so the Recurrent Funding feature is valuable, convenient and in your best interest. It is also flexible, as you can mandate InvestNow to collect funds from your account regularly but skip a particular day, week or month, perhaps for emergency reasons.
Live Trading with Stock Recommendations:
Before now, if you were interested in investing and trading on the stock market, you would need to constantly watch the news for changes in prices of stocks. If you either buy or sell stocks, you would have to send a mail to the customer care centre of your investing house. However, with Investnow an individual can monitor and get live trading stock recommendations which they can use to make urgent purchases of stocks they are interested in.
Secure, high fidelity investing from your phone:
We have come a long way from the days of long queues at the banking halls to withdraw cash, to long queues at the ATM machine to withdraw cash (these queues persist sometimes, sadly). Now, you can invest money in lucrative stocks or mutual funds from your mobile phone. InvestNow has simply leveraged on the prevalent technology of mobile to facilitate a lot of these investing processes. One shining example is the Money Market Fund. You can download the InvestNow mobile app, subscribe to the fund with the sum of N10,000, make investments in the fund, and receive updates on your returns on a regular basis, without having to see a single staff or walk into any of our offices. Also, because the investment products on InvestNow are regulated, there are no hidden charges and the whole process flows with the highest integrity.
When it comes to investing, the InvestNow digital platform provides a solid list of products to choose from, ease of use, and a willing, experienced guidance system. These assets make all the difference to new investors and subsisting investors that need to make the Intelligent choice as it relates to their finances. They are the promise of an exciting journey for the customer.
UPDC Declares Loss in 2020 as Revenue Declines 23%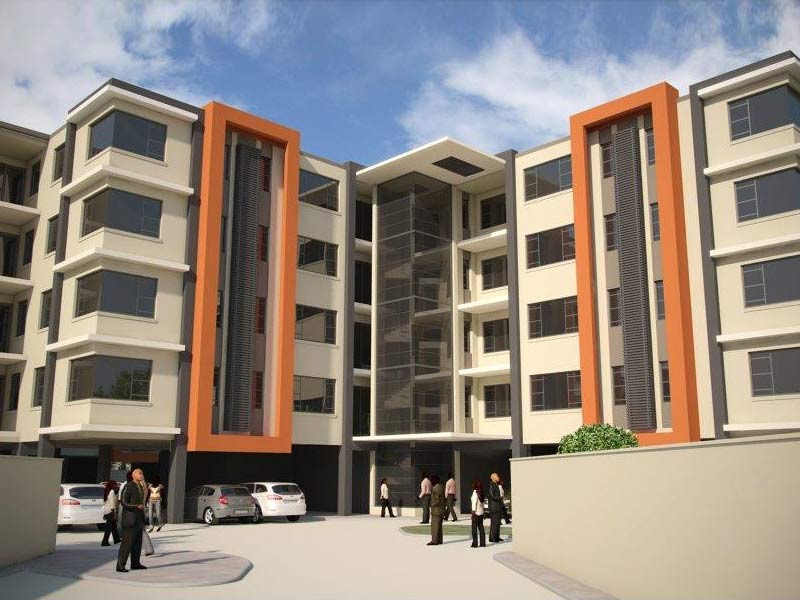 By Dipo Olowookere
All seems not to be well with UAC Nigeria Property Development Company (UPDC) Plc, going by its financial statements for the year 2020.
During the period, the revenue generated by the organisation reduced by 23 per cent to 1.7 billion from N2.2 billion as a result of the decline in the rental income and others.
The results also showed that there was a reduction in the cost of sales to N1.7 billion from N3.0 billion, leaving the organisation with a gross loss of N79.5 million, lower than a gross loss of N878.1 million a year earlier.
Also, the selling and distribution expenses reduced to N61.2 million from N104.9 million, while the administrative expenses rose to N881.5 million from N520.8 million, with the other operating income jumping to N146.6 million from N34.9 million due to the higher income earned through legal fees on disposal of UPDC REIT property, search fees, and sale of scrap items.
Business Post reports that the firm recorded an operating loss of N713.0 million better than N1.3 billion recorded in 2019, while the finance income improved by 551.9 per cent to N35.2 million from N5.4 million.
The financial results showed that the interests paid by UPDC on loans obtained amounted to N1.5 billion, lower than N2.6 billion of the preceding year, while the net finance cost stood at N1.5 billion in contrast to N2.6 billion in 2019.
With an operating loss before impairment of N3.2 billion versus N3.3 billion in 2019 and a fair value gain/(impairment of disposal group held for sale of N2.9 billion, UPDC closed the accounting year with a loss before tax of N262.7 million compared with N16.2 billion pre-tax loss in 2019, while the loss for the year was N605.9 million against N15.9 billion loss a year earlier.
In view of the performance of the company, the board did not recommend the payment of dividend to the shareholders.