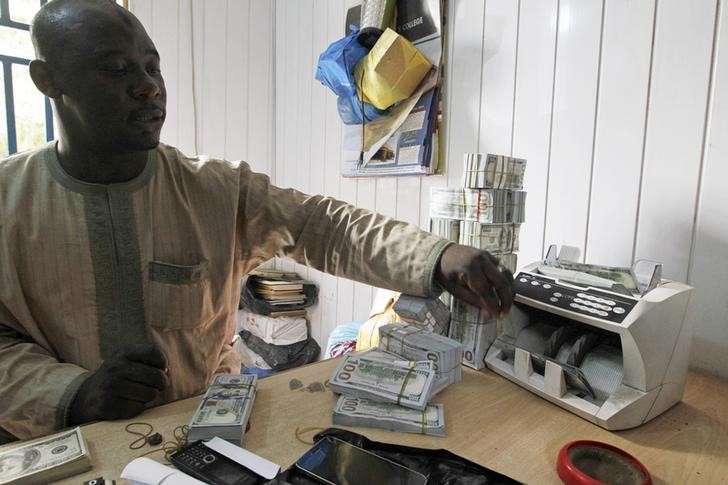 By Adedapo Adesanya
The pressure mounting of the local currency crashed the Naira to a new low at the Bureaux de Change (BDC) segment of the foreign exchange market in Abuja on Tuesday, July 28.
According to data obtained by Business Post from the Association of Bureau de Change Operators of Nigeria (ABCON), the domestic currency depreciated against the Dollar at the market N6 yesterday to sell for N475/$1 compared to N469/$1 it went for on Monday.
But against the Pound, the domestic currency gained N35 to close at N535/£1 versus N570/£1 and against the Euro, it appreciated by N64 to close at N465/€1 compared to N529/€1 it traded on Monday.
At the Lagos BDC market, the local currency gained N1 on the United States currency to close at N471.50/$1 in contrast to the previous day's N472.50/$1. However, it dropped N2 against the Pound to close at N589/£1 versus the previous rate of N587/£1 and also dropped N2 on the Euro to sell at N539/€1 as against Monday's N537/€1.
In Port Harcourt, the Naira/USD exchange rate was in favour of the greenback by N1 as the Nigerian currency closed at N472/$1 as against the previous day's N471/$1. Against the Pound, it closed flat at N581/£1 while against the Euro, it lost N3 to wrap the day at N536/€1 versus N533/€1.
In Kano, the local currency depreciated by N1 against the Dollar to go for N472/$1 versus N471/$1 while it dropped N5 against the Pound to N575/$1 from N570/£1 and lost N20 on the Euro to close at N540/€1 versus N520/€1 on Monday.
It was observed that the Naira maintained its stability against the US Dollar at the interbank segment as the rate remained at N381/$1 on Tuesday.
Also, the exchange rate of the Naira to the Dollar at the black market remained static yesterday at N475/$1. It was the same scenario against the Euro at the parallel market as it closed at N535/€1, the same rate it was traded on Monday. However, it declined by N2 against the Pound to sell at N585/£1 compared with the previous day's N583/£1.
At the Investors and Exporters (I&E) segment of the market, the Naira depreciated by 25 kobo or 0.06 per cent to N389.50/$1 from N389.25/$1 on Monday.
This followed the marginal rise in the demand for forex at the session. The value of transactions during the segment increased by 1.2 per cent or $450,000 to $39.31 million from Monday's $38.86 million.