Afrinection Connects African Entrepreneurs With Investors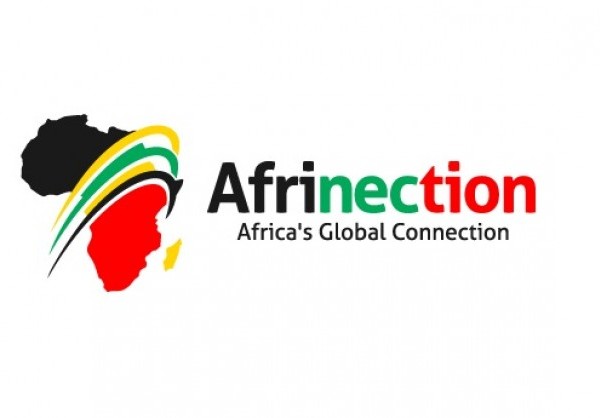 By Dipo Olowookere
The spotlight and stage for Africa's skilled, dynamic and multi-faceted talent force is now bigger and brighter than ever thanks to the launch of Afrinection the world's first ecosystem that connects entrepreneurs, job seekers and professionals of African origin, with prospective employers, investors and partners across the globe.
"The vision of Afrinection is to create a scalable, effective and lasting platform for establishing networking, investment opportunity and talent identification," commented Founder Kifle. "This vision is in response to what we view as a massive gap in terms of a truly global platform that enables networking among African professionals, entrepreneurs and job seekers both in Africa and abroad. Afrinection serves as a unique means to bridge this gap."
In addition to serving the above-noted groups through an organized forum that incorporates several UX best practices — everything from intuitive navigational structure and mobile-friendly design, to suitable font sizes and first-rate graphic design — Afrinection also functions as a go-to resource that:
    Generates worldwide branding visibility for African-owned businesses and ventures — from solopreneurs and small firms, to mid-market organizations and large enterprises.
    Enables both B2B and B2C advertisers to cost-effectively micro-target the African demographic.
    Publishes timely thought leadership content on various employment, entrepreneurial and business perspectives, with titles such as "An Introduction to Partnership Marketing" and "Living & Working Abroad."
    Enables companies seeking to hire African talent to search for and directly engage with registered job seekers.
    Facilitates investment opportunity identification by enabling investors to contact registered entrepreneurs with industry-specific ventures that are relevant to investment portfolio targets.
According to Kifle, "For many years, professionals of African origin, along with businesses and investors that target the African demographic, have been unable to effectively connect because they were forced to use a disparate mix of platforms, websites and tools.
"Afrinection is a bold statement and an inspiring call to action this problem has been permanently solved, and a celebration of African innovation and entrepreneurship."
Entrepreneurs, job seekers, professionals, entrepreneurs and investors can access Afrinection at no cost. Advertisers can purchase advertising packages starting at under $10 per month, with no long-term commitment required. More information on Afrinection is available on the website at https://Afrinection.com.
How JumiaPay is Expanding Access to Unbanked Population
The innovative use of technology in the delivery of financial services is eliciting a positive impact on businesses and customers' experience in Nigeria. Aside from providing a cheaper, faster and user-friendly financial option for Nigerians, fintech solutions are driving financial inclusion, employment creation.
With about 30% population of tech-savvy and smartphone-loving millennials, Nigeria is a huge market for fintech services. This generation of digital natives wants their financial transactions completed seamlessly. They crave prompt OTP and instant credit.
Felix Elugbadebo, a legal practitioner and technology enthusiast in Lagos fits into this description.  Jumia fintech product avails him of the hassle of physical recharge cards for data and calls. "One aspect of technology (fintech), that I am very well interested in is a financial technology (fintech) which means being able to conduct financial transactions on your device be it mobile phones or on your computer. One of such fintech platforms is JumiaPay.
"I have been using JumiaPay since the name was Jumia One. I've been using it for airtime purchases, for data purchases and for other transactions that are available on the platform. Whether you live in the city or in rural areas, everybody wants an easy life. Nobody wants to run across the street to buy recharge cards or have to call an agent to buy data when you can actually do all that on your mobile device," he said.
While many customers were caught in the usual itchy transaction net of the festive periods, Felix was getting incentives from his transactions on JumiaPay. He recounted that "over the Easter break, a lot of people could not use the USSD service provided by telcos and the banks but for people like me who use fintech platforms, we had no issues especially with JumiaPay when I get 3% discount off my purchases."
The ability of fintechs like JumiaPay to deliver on customer timely needs is endearing them to the youthful market. For instance, the Jumia 2020 Q4 report, showed the company's fintech product is making more inroads with more financial situations for customers. The report showed that Total Payment Volume JumiaPay increased by 30% from €45.6 million in the fourth quarter of 2019 to €59.3 million in the fourth quarter of 2020. JumiaPay Transactions increased by 10% from 2.4 million in the fourth quarter of 2019 to 2.7 million in the fourth quarter of 2020. Overall, 33.1% of Orders placed on the Jumia platform in the fourth quarter of 2020 were paid for using JumiaPay, compared to 29.5% in the fourth quarter of 2019.
With an estimated population of over 200 million of which 40% is financially excluded, it is expected that the increasing fintech traction will drive financial inclusion for the unbanked in Nigeria, while customers with bank accounts would achieve higher levels of customer satisfaction.
The blockchain brings new financing options to the business market. For example, Bitcoin Cash casino has adapted to only using cryptocurrency. This way, it makes it easier for their customers to deposit and withdraw in a BCH casino. Entrepreneurs have taken note of this and are looking to invest more in crypto than in fiat markets.
Latest News on Business Post