Again, Nigeria Fails to Meet OPEC Quota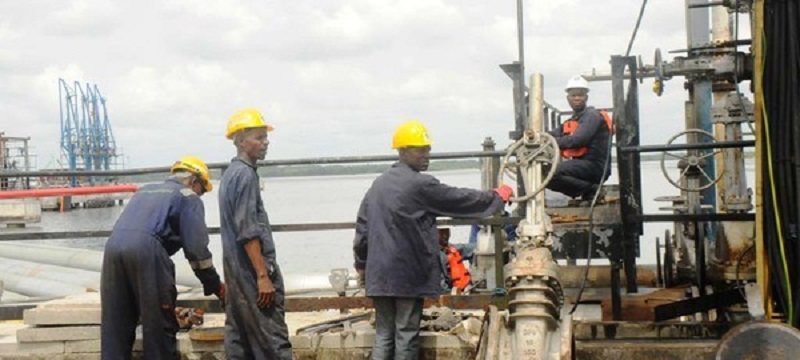 By Adedapo Adesanya  
Nigeria missed its crude oil output target for January 2022, pumping about 87 per cent or 1.46 million barrels per day as against the 1.683 million barrels per day quota it was given by the Organisation of Petroleum Exporting Countries (OPEC).
In 2020, to control the price of crude oil at the global market, OPEC decided to cut production and its members were given output targets and lately, they have been returning parts of the cuts.
Last month, Nigeria was unable to meet its OPEC quota and has been experiencing shut ins due to pipeline vandalism, community interferences, sabotage of oil facilities, among others.
OPEC's 13 members increased production by only 50,000 barrels a day in December as slight gains across the group were wiped out by a 140,000 barrel-a-day decline in Libya, according to a survey by Bloomberg.
It was revealed that they pumped 28.14 million barrels a day in total.
The figures are based on ship-tracking data, information from officials and estimates from consultants including Rystad Energy AS and JBC Energy Gmb.
The 10 OPEC nations participating in an accord, since Venezuela, Iran, and Libya are exempted, with non-members such as Russia increased by 160,000 barrels a day, about two-thirds of the targeted amount.
The full 23-country OPEC+ coalition is expected to approve the return of 400,000 barrels a day for March, though that too is beset by technical difficulties. They are expected to rubber-stamp the revival of more halted supplies when they gather later today.
Widespread difficulties in restoring supplies increasingly place the burden on the group's Gulf nations: Saudi Arabia, the United Arab Emirates (UAE), Iraq and Kuwait.
This is also worrying traders due to the spare capacity they hold to cover any disruptions, whether deeper losses in Libya or another attack like last month's drone strike in Abu Dhabi.
The North African nation was stricken with a blockade of its western fields by militias, forcing the closure of its biggest reservoir, Sharara while UAE is facing rising geo-political tensions in the Middle East region.
Financial Industry Players Must Collaborate to Satisfy Customers Needs
By Aduragbemi Omiyale
The Managing Director of Interswitch Purepay, Mr Akeem Lawal, has called on critical players in the Nigerian financial service industry to put heads together to provide innovative solutions and unique offerings to customers.
According to him, customers deserve the best from financial industry players like banks, telecommunications companies and financial technology (fintech) firms in order to meet the 95 per cent financial inclusion target by 2024.
Mr Lawal, who delivered a presentation at the recently-concluded Nigerian Fintech Forum at the Civic Centre, Lagos, stated that the partnership will accelerate growth and deepen financial inclusion in the country.
He said despite the growth of the financial sector, customers are yearning for more innovative and seamless payment solutions, which must be designed to meet their needs strengthen the financial industry.
The tech expert said at the event themed Building Partnership for Growth, Exploring the Intersection of Banks, Telcos and Fintech Companies that the Nigeria financial industry has evolved tremendously over the years with customers transitioning from banking halls transactions to adopting digital payment services.
"As headline platinum sponsor, we are delighted to be sponsoring the Nigeria Fintech Forum because we believe that a platform like this will provide the opportunity for critical stakeholders in the financial industry to engage and proffer solutions that will consequently drive the growth of the financial Industry.
"At Interswitch, we will continue to design tailor-made solutions that speak to the need of every customer. Therefore, it is important for players in the financial industry, including the banks, telcos and fintechs to leverage collaboration to provide innovative and seamless solutions to customers. This is the only way we can meet the 95% financial inclusion target by 2024," Mr Lawal stated.
Speaking during the panel session tagged Regulating Nigeria's Fintech Industry, Building Investors Confidence Without Stifling Growth, another speaker, Mr Tyoyila Aga, who is Group Head, Financial Services Business at Interswitch, said it was important that players in the industry collaborate with regulators, keep abreast of new regulations and help strengthen compliance levels to grow the financial industry.
"At Interswitch, our approach to regulators is to work in harmonious ways with them and that is what we have been doing for two decades. This has helped us to understand regulations better and we urge other players to do same to grow the industry," Mr Aga said.
Airtel Africa Gets $125m Credit Facility from Citibank
By Adedapo Adesanya
Top telecommunications company, Airtel Africa Plc, has announced the signing of a $125 million revolving credit facility with Citibank's subsidiaries in Sub-Saharan Africa.
This was contained in a disclosure sent to the Nigerian Exchange (NGX) Limited.
It was stated that the credit facility will provide Airtel Africa with the opportunity to save interest rates in exchange for achieving social impact milestones in such areas as digital inclusion and gender diversity.
The social impact projects will focus mainly on rural areas and women and are aligned with Airtel Africa's recently launched sustainability strategy.
Airtel Africa's newly secured $125 million credit facility is part of the telco's corporate strategy to raise debt in its local operating companies. To this effect, the facility will come in both local currencies and US dollars. It will also have a 1-year tenor.
"This facility is in line with our strategy to raise debt in our local operating companies and will include both local currency and US dollar-denominated debt. The facility has a tenor up to September 2024 and will be used to support Airtel Africa's operations and investments in four of its subsidiaries," the statement said.
This is a big boost to the telco which operates in 14 African markets and has ongoing projects across several of these markets, including the recent acquisition of an additional 60 MHz spectrum for $40 million in Kenya and the Democratic Republic of Congo (DRC).
Airtel Africa's business offerings range from telecommunications to mobile money services. It has a combined user base of about 131.6 million.
DisCos Reduce Number of Estimated Billing Customers by 16.3%
By Adedapo Adesanya
The National Bureau of Statistics (NBS) has said that the number of Electricity Distribution Companies (DisCos) customers in Nigeria increased by 1.4 per cent from 10.37 million in 2020 to 10.51 million in 2021.
The report, Nigeria Electricity Report 2021, focuses on energy billed, revenue generated, and customers by DISCOS under the reviewed period.
The report said the number of metered customers rose by 36.2 per cent from 3.51 million in 2020 to 4.77 million in 2021, causing the number of estimated billing customers to decrease by 16.3 per cent from 6.86 million in 2020 to 5.74 million in 2021.
It was disclosed that in total, the value of electricity billed in 2021 grew by 5.9 per cent from 22,042.28 Gigawatts (Gwh) in 2020 to 23,360.59 (Gwh) in 2021, while the total revenue collected by the discos stood at N761.17 billion, 44.5 per cent higher than the N526.77 billion achieved in 2020.
A breakdown showed that the Abuja Electricity Distribution Company (AEDC) recorded the highest number of metered customers in 2021 at 701,781, while Yola Electricity Distribution Company (YEDC) recorded the least with 65,098.
In terms of electricity supplied, Ikeja Electricity Distribution Company (IKEDC) recorded the highest in 2021 with 4,088.62 Gwh, while YEDC recorded the lowest at 422.00 Gwh.
Similarly, the highest revenue collected was by IKEDC with 155,012.01 million while the least collection was recorded in YEDC with 9,804.00m million.
More than 83 million Nigerians do not have access to grid electricity. This represents 43 per cent of the country's population and makes Nigeria the country with the largest energy access deficit in the world.
The lack of reliable power is a significant constraint for citizens and businesses, resulting on annual economic losses estimated at N10.1 trillion, which is equivalent to about 2 per cent of GDP.
According to the now-discontinued World Bank Doing Business report for 2020, Nigeria ranked 171 out of 190 countries in getting electricity and electricity access is seen as one of the major constraints for the private sector.
To assist in mitigating this, the World Bank approved $500 million to support the government of Nigeria in improving its electricity distribution sector last year.
According to the global lender, the project will help boost electricity access by improving the performance of the DisCos through a large-scale metering programme.
In addition, the World Bank said financial support would be provided to private distribution companies only on achievement of results in terms of access connections, improved financial management and network expansion.
Latest News on Business Post