Alta Semper Quits Egypt's Macro Group Pharmaceuticals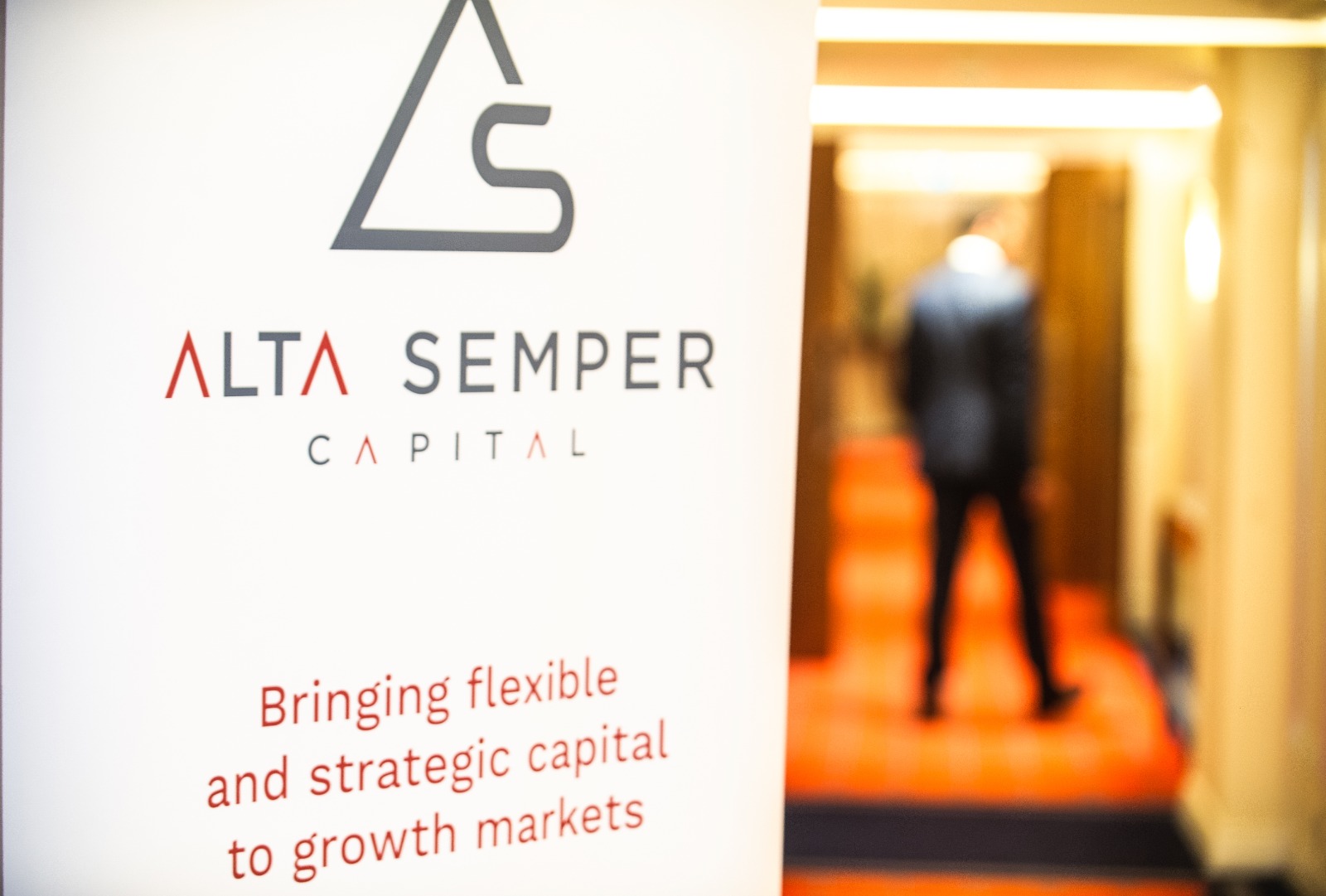 By Aduragbemi Omiyale
After the successful competition of its initial public offering (IPO), Alta Semper Capital has exited Macro Group Pharmaceuticals, a leading cosmeceuticals manufacturer in Egypt.
Since Macro Group became a portfolio holding of Alta Semper in 2017, the latter has supported the former in nearly doubling its market share.
Today, its diversified portfolio encompasses 112 products across a variety of high-growth therapeutic areas, with Alta Semper boosting Macro's top line to $27 million by the end of 9 months of 2021, three times its 2017 revenues, while ensuring profitability and increasing its EBITDA and bottom-line to $11 million and $10 million respectively during the same period, nearly 3x its 2017 levels.
It was learned that shares of Macro Group began trading on February 10, 2022, in a Reg S, 144 A initial public offering under the symbol MCRO:CA on the Egyptian Exchange and the final offer price stood at EGP 4.85 per ordinary share or 2.8 bn EGP (equivalent to $178 million).
The co-founder and CEO of Alta Semper, Afsane Jetha, while commenting on the development, stated that, "We are proud of our successful journey with Macro Pharmaceuticals and its tremendous growth on the financial, operational, organizational and social impact level during the tenor of our partnership.
"It has been a pleasure working alongside such a skilled and motivated management team as they established a leadership position in Egypt's burgeoning cosmeceutical space, and we congratulate them on their continued success."
On his part, the Managing Director and Head of North Africa for Alta Semper, Mr Ahmed Rady, who also serves as Vice Chairman of Macro Group, disclosed that, "Since our investment in 2017, we have worked alongside Macro's relentless management team to supercharge sustainable growth, expand operating margins, and lay the foundations for a more impressive future.
"We have successfully grown gross profit margin from 63% in 2018 to 80% in 9M 2021, grown EBITDA margin from 21% in 2018 to 41% in 9M 2021, and have achieved an impressive EBITDA CAGR of 89% over the period of 2018 to 2020. In an industry that is witnessing transformational growth, we believe Macro Group will continue to shape what is a thriving and rapidly expanding market."
Alta Semper's shareholder base has played a strategic role in improving Macro Group's financial capabilities, as well as its sustainability and governance practices.
The firm's investors include institutions such as the International Finance Corporation, the investment arm of the World Bank, IDI Emerging Markets, and Mbuyu Capital Partners, in addition to expert individuals such as former Citigroup Chairman Richard Parsons and businessman and philanthropist Ronald Lauder, heir to the Estée Lauder cosmetics company.
"It is gratifying to see this positive investment outcome for a company dedicated to improving quality of life for millions of Egyptians," said Richard Parsons, Founding Shareholder and Chairman of the Investment Committee of Alta Semper. "We have a longstanding commitment to investing on the African continent for positive change. The success of Macro Group is emblematic of the type of outcome we seek."
Ronald Lauder, a Founding Shareholder of Alta Semper, added that "Our mission as investors is to advance entrepreneurial activity across Africa in a manner that serves as a catalyst for sustainable development and broadly improves the quality of life on the continent."
Macro Chairman and Co-founder, Dr. Ahmed El Nayeb, concluded "I am extremely proud of the organization we have built over the last 18 years, from its humble beginnings to becoming the market leader in Egypt's cosmeceutical space and the first of its kind to go public in Egypt. The IPO marks yet another significant milestone for our business and we will continue to deliver on our vision of regional leadership within the cosmeceuticals and nutraceuticals space."
Alta Semper has overseen Macro Group's Environmental, Social and Governance enhancements, which has resulted in increased female workforce representation with women comprising 42% of total staffing and occupying 18% of senior management positions.
Community outreach through Medical Convoys in collaboration with the Egyptian Ministry of Health has directly benefitted over 8,000 patients since 2017. With an eye on Sustainable Development Goals, the Company has been able to deploy training programs outside of the urban centre of Cairo, across more rural areas in Upper Egypt and the Delta.
In tandem, Environmental practices have been improved through energy efficiency initiatives, waste minimization and switching to raw materials with a lower environmental impact. Macro remains committed to enhancing its ESG practices as well as striving to contribute to the enhanced achievement of the Sustainable Development Goals in the years to come.
Learn more at www.altasemper.com.
Binance Gets Digital Asset Service Provider Licence in France
By Adedapo Adesanya
Binance, the world's largest crypto and blockchain infrastructure provider, has been granted a Digital Asset Service Provider (DASP) registration to operate in France.
The green light was given by Autorité des marchés financiers (AMF), which regulates the French financial markets, with the approval of the Autorité de Contrôle Prudentiel et de Résolution (ACPR), the authority responsible for supervising the banking and insurance sectors in France, especially AML Regulations.
The landmark achievement for Binance represents its first DASP registration in the European Union and demonstrates its commitment to being a compliance-first exchange.
The registration allows Binance France SAS to operate as a DASP in France and provides regulatory protection for local users with regard to the implementation of French AML/CFT and customer identification requirements.
This came just after the platform received licenses to be a crypto service provider in Dubai, the United Arab Emirates and Bahrain, a key milestone for the world's largest digital-asset exchange as it set up the stage for a major push in the Middle East.
According to Binance, compliance and regulation are critical to the development and maturation of the crypto and blockchain industry.
Mr Changpeng Zhao (CZ), founder and CEO of Binance, said: "Effective regulation is essential for the mainstream adoption of cryptocurrency. The French DASP and AML/CFT regulations put in place stringent anti-money laundering and fit and proper requirements to meet the high standards necessary to be regulated in France."
"We are grateful to the AMF and ACPR who both demonstrated a commitment to innovation that made it possible for Binance to navigate the entire application process. Since day one, Binance has always put its users first, and now the crypto community can have even further confidence in Binance France as a trusted DASP registered in France," he added.
Mr David Princay, CEO of Binance France added, "The registration of Binance France as a DASP is a key milestone for crypto in Europe. In particular, the new levels of protection for AML will help grow crypto adoption in France and Europe. Greater adoption will help bring better liquidity to the market which will be welcomed by users and the community in particular."
Following the registration, Binance will significantly expand its operations and intends to recruit more people focused on cryptocurrency and blockchain infrastructure development.
We'll Sustain High Level of Corporate Governance—Seplat
By Aduragbemi Omiyale
The immediate past chairman of Seplat Energy Plc, Mr Ambrosie Bryant Chukwueloka (ABC) Orjiako, has assured that the company will continue to sustain a high level of corporate governance.
Speaking last Thursday at the closing gong ceremony to honour him and introduce his successor, Mr Basil Omiyi, to the market, the energy expert applauded the Nigerian Exchange (NGX) Limited for insisting on transparent and accountable corporate governance for issuers on its platform.
According to him, this has been critical to the company's growth, assuring that this trend would be maintained in the interest of the firm's stakeholders.
"The high level of corporate governance promoted by NGX for its listed companies was a key attribute that motivated Seplat Energy Plc to become part of the market.
"Since our acceptance into the market, Seplat Energy Plc has continued to deliver a corporate governance structure that is accountable and transparent to our investors, employees, government and all other relevant stakeholders.
"We are committed to sustaining these high levels of corporate governance through our collaboration with NGX as we implement market-leading measures towards ensuring Nigeria achieves a sustainable energy sector," he said.
Corroborating him, Mr Omiyi, said, "NGX has played an instrumental role in Seplat Energy Plc's growth within the domestic and international markets. Our history with the exchange dates back to 2014 when the shares of Seplat Energy Plc were listed in the market and over the years, Seplat has benefitted immensely from its collaboration with NGX.
"As we celebrate another milestone on the Trading Floor of the Exchange, we look forward to strengthening our partnership with NGX for the fulfilment of our joint goal of leveraging capital to empower sustainable initiatives that positively impact our investors, employees, and the environment."
The chairman of NGX, Mr A.B. Mahmoud, in his address, congratulated Mr Orjiako for his exemplary leadership and outstanding performance of Seplat Energy for well over a decade, during which the company was listed on both NGX and the London Stock Exchange.
"The notable acquisition of eight oil and gas assets, expansion of the Oben and development of the ANOH gas plants under his leadership positioned the company as the largest indigenous domestic supplier of gas," Mr Mahmoud, who was represented by a director on the bourse, Mr Kamarudeen Oladosu, he noted.
On his part, the CEO of NGX, Mr Temi Popoola, said, "The exchange is better positioned to lead government advocacy efforts for listed companies, promote technology advancement and digital innovation for the capital market, and increase retail investor participation in the capital market aimed at building a market for the future and addressing the prevailing challenge of financial inclusion.
"We welcome Seplat Energy Plc to a renewed NGX and look forward to deepening our collaboration to develop and push for disruptive, out of the box ideas that could support Nigeria's energy transition into a net-zero economy."
JUST IN: CBN Raises Benchmark Interest Rate to 13%
By Dipo Olowookere
For the first time in two years, the Monetary Policy Rate (MPR) has been raised by the Central Bank of Nigeria (CBN) to 13.0 per cent from 11.5 per cent.
Mr Godwin Emefiele, the Governor of the CBN, who announced this development on Tuesday in Abuja, explained that the decision to increase the benchmark interest rate was taken at the Monetary Policy Committee (MPC) meeting held yesterday and today.
While addressing financial reporters this afternoon, Mr Emefiele said members of the committee were unanimous with the decision to hike the rates as it was the best thing to do after holding them for about two years.
According to the central bank chief, one of the reasons for raising the rate is to control liquidity ahead of the 2023 general elections as politicians would be expected to flood the system with cash in a bid to woo voters.
However, the other parameters were left unchanged by members at the gathering as the Asymmetric corridor remained around the MPR at +100/-700bps, the Cash Reserve Ratio (CRR) at 27.5 per cent and the Liquidity Ratio (LR) at 30.0 per cent.
Latest News on Business Post