Best Copy Trade Broker in Nigeria 2022: A New Investment Option
If you reside in Nigeria and consider investing in a dynamic platform but you have no idea how to get started, we have an attractive solution for you.
Digital investment platforms have become extremely popular and accessible nowadays. Investors from Nigeria can effortlessly access foreign exchange trading using a system called "Forex copy trading" or "Social trading." By using this automated copy trading system, you can generate significant earnings.
Copy trading basically involves copying the trading strategies of professional traders. Also, this platform allows new investors to copy multiple successful traders, which allows you to diversify your portfolio and reduce investment risks.
Judging how popular copy trading has become, it's definitely here to stay. According to a recent survey, the copy trading market is likely to expand to €70 billion by 2025 (at an annual growth rate of 48%).
To start copying trades, choose a reliable and proven platform and a transparent trading system to copy investment strategies. You can copy trading strategies with one click after checking out successful traders, their performance and trading history.
More Info About Copy Trading
As we've mentioned earlier, copy trading or social trading platforms enable investors to copy professional traders who have raked substantial earnings by implementing their trading strategies. Copy trading is an automated system, so copy trading is also called auto trading.
Copy Trading Forex System
You can invest through copy trading across all the major markets, such as FX, stocks, indices, and commodity markets. More than 85% of FX transactions include GBP/USD, EUR/USD, USD/CAD, USD/JPY, USD/CHF, AUD/USD, and NZD/USD.
Copy trading is one of the simplest ways to tap into the knowledge and expertise of seasoned traders and make a good income.
How Copy Trading Works in forex?
There are two ways of using the copy trading system.
Copy trading strategies of successful traders and turn a profit
This option will be suitable for those investors who want to invest in a trading strategy and following successful traders.
Select the strategies to invest in.
Start copying these strategies to your investment account.
Get the same percentage of profit as the trader without having any expert knowledge in trading.
Benefits:
Easy to get started: The copy trading system is extremely user-friendly. You don't need to be a professional trader and have deep knowledge of trading to start investing in the financial markets. You only need to copy the strategies of experienced traders.
Flexibility: All the trading strategies are available in RAMM (Risk Allocation Management Model) – the web-based platform for copy trading, or in the mobile app on iOS and Android devices.
Simplicity: Simply pick a desired strategy from the Strategy rating based on the strategy data such as profitability, age, commission%, number of followers, etc.
Full control of your funds: You do not need to transfer your money to some separate manager account. The funds are kept in your account. You can close your investment at any time.
Profit multiplication: A leading copy trading platform allows you to set a multiplier (factor parameter), which enables you to multiply your earnings up to 10 times or minimize your losses.
Transparency: You only pay commission to a trader if you make a profit by copying their strategy.
Create trading strategies and make a profit when others copy them
This option is suitable for expert traders who can create strategies and earn from investors who pay fees for copying the strategy to their investment accounts.
Create trading strategies in a copy trading platform.
Earn from the investors' profit when they copy your strategy.
You can earn up to 50 per cent of investors' profit.
Advantages:
Attract investors hassle-free: The minimum initial deposit to open a copy trading account is $100. Such a low entry deposit attracts many investors.
Auto trading system: There is no need to add new investments in your strategy manually. The system is fully automated. It'll do it for you.
Weekly payout: The auto trading system checks and calculates investment results weekly and transfers your earnings as a trader's fee to your account.
You can decide the percentage of profit yourself: When creating a strategy, you can decide which percentage of investors' profit you would like to receive as a commission.
Conclusion
It's important to note that copy trading should not be seen as a way to make quick cash. Regardless of which trading platform you use, there is no such thing as a risk-free investment.
Although successful traders will serve as guides, investors should always try to improve their ability to evaluate risk, diversify to reduce losses to receive higher returns. Check out the AMarkets RAMM Copy Trading service in Nigeria. It has a user-friendly interface, easy to register, and provides excellent profit-making opportunities.
Absa Lauds Regulatory Framework for Trading Digital Assets in Nigeria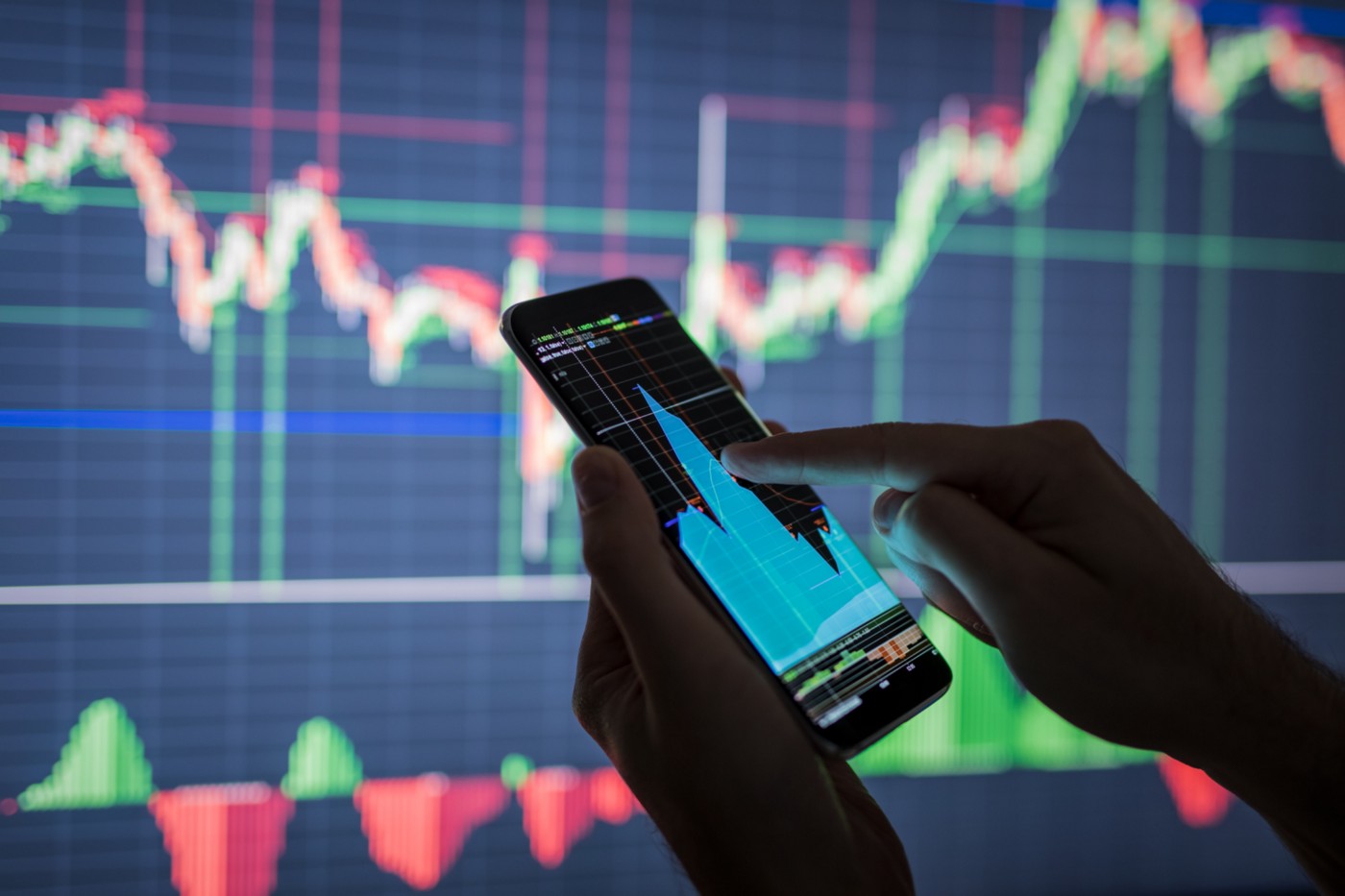 By Modupe Gbadeyanka
The decision of the Securities and Exchange Commission (SEC) to provide a regulatory framework for investing and trading digital assets, including cryptocurrencies, in Nigeria has been applauded by Absa Nigeria.
The chief executive of the leading pan-African bank, Mr Sadiq Abu, while appearing on CNBC Africa's Power Lunch Show recently, expressed optimism that this development will boost the confidence of investors in the digital assets landscape.
He particularly commended the apex regulatory agency in the country's capital market for recognising digital assets as securities and making efforts to regulate investments in the sector.
He said, "SEC decided to be proactive around cryptocurrency and digital assets. The SEC has realised that these are rightly called securities and further created a framework to bring them within the broader securities regulatory framework in Nigeria.
According to him, the SEC has also created a framework for protecting investors by requiring investments to be held by digital assets custodians and acknowledged that exchanges or platforms for trading digital assets needed to be regulated.
"There is also an overarching framework for regulating all participants that play in the digital assets space through a specialised license called Virtual Assets Services provider," Mr Abu stated.
He pointed out that a new rule stipulating tenure and other qualifications of the Chief Executive Officer and Principal Officers of Digital Assets Offering Platforms was similar to the regulations of the Central Bank of Nigeria (CBN).
According to him, this is a clear indication that the SEC and CBN worked together to develop the new framework for the operation of digital assets.
He stated, "There is clear evidence that the SEC is working hands in glove with the CBN to create a regulatory framework for the operation of digital assets and the regulation of CEOs and Principal Officers fall under the broader approved person regime of the SEC."
SEC had recently published a new guideline on Issuance, Offering Platforms and Custody of Digital Assets, fulfilling the promise it made last year to examine the digital currency to gain a better understanding and develop regulations to protect investors.
Absa, which has a strong footprint across the African continent, offers investment banking and market products through its various Nigerian registered subsidiaries, namely Absa Representative Office Nigeria Limited, Absa Capital Markets Nigeria Limited, and Absa Securities Nigeria Limited.
FG Moves to Improve Midstream, Downstream Operations
By Adedapo Adesanya
The federal government, through the Nigeria Midstream and Downstream Petroleum Regulatory Authority (NMDPRA), has disclosed plans to unveil six regulations on midstream and downstream operations.
The regulations are being put in place to bring clarity to the sector as well as improve business processes and ease of doing business in the sector.
According to the Authority Chief Executive (ACE) of NMDPRA, Mr Farouk Ahmed, in a statement after a meeting with the Independent Petroleum Producers Group (IPPG), said the regulations are gas pricing, environmental management plan, environmental remediation fund, decommissioning and abandonment, gas infrastructure fund, and natural gas pipeline tariff.
The ACE also informed that a Working Team chaired by Mr Ogbugo K. Ukoha, Executive Director, Distribution Systems, Storage & Retailing Infrastructure (DSSRI) was set up to review the draft regulations, engage and consult stakeholders for smooth implementation when released.
Mr Ahmed further stated that the Authority was working hard on reducing the sector's import dependency with more active efforts placed on local options.
"One of our key concerns is boosting local refining. Dangote and BUA refineries are coming on board; however, we want to see more companies investing in refineries so we can stop the importation of refined petroleum products, save our foreign earnings, create jobs and add value to the economy," he explained.
The NMDPRA boss noted and commended the gradual growth of indigenous players in local exploration and production of petroleum products. He assured of the organisation's commitment to making the business climate in the midstream and downstream conducive for local and foreign investment to thrive.
On his part, the IPPG Chairman, Mr Abdulrazaq Isa had said that the IPPG was an association of 25 indigenous Exploration and Production (E&P) companies with the vision to promote the continued development of the Nigerian Petroleum Industry for the benefit of industry stakeholders and the nation.
Mr Isa noted that timely communication with industry players was important at this time when the agency was going through a transition period, calling on NMDPRA to, as a matter of urgency, enact regulations on tariffs, domestic gas and clear license issuance modalities amongst others.
NNPC, Sahara Group Invest $300m to 'Circulate' Clean Energy in Africa
By Adedapo Adesanya
The Nigerian National Petroleum Company Limited (NNPC) and leading energy and infrastructure conglomerate, Sahara Group, have taken delivery of two 23,000 CBM Liquefied Petroleum Gas (LPG) vessels.
The delivery happened on Monday at the Hyundai MIPO Shipyard in Ulsan, South Korea, with plans to add 10 vessels in 10 years to enhance Africa's transition to cleaner fuels.
The new vessels, MT BARUMK and MT SAPET have increased NNPC and Sahara Group's joint venture investment to over $300 million, approaching the JV's $1 billion gas infrastructure commitment by 2026.
The fleet previously comprised MT Sahara Gas and MT Africa Gas. All four vessels were built by Hyundai MIPO Dockyard, a foremost global manufacturer of mid-sized carriers.
WAGL Energy Limited, the JV company between NNPC and Oceanbed (a Sahara Group Company) is driving NNPC's five-year $1 billion investment plan announced in 2021 to accelerate the decade of Gas and Energy transition agenda over the period.
Speaking on this, NNPC's GMD, Mr Mele Kyari disclosed that the order of three additional new vessels was being finalised, adding that "we have a target of delivering 10 vessels over the next 10 years. The NNPC and our partners stand out with integrity in our energy transition quest and our commitment to environmental sustainability is unwavering."
MT BARUMK and MT SAPET are WAGL and Sahara Group's injections into the JV. WAGL is shoring up its gas fleet and terminal infrastructure, while Sahara Group continues to make remarkable progress in the construction of over 120,000 metric tonnes of storage facilities in 11 African countries, including Nigeria, Senegal, Ghana, Cote d'Ivoire, Tanzania, and Zambia, among others.
Mr Kyari also said the vessels were critical to driving the Federal Government's commitment to the domestication of gas in Nigeria through several initiatives and increasing seamless supply in compliance with the mandate of President Muhammad Buhari.
The initiatives –  the LPG Penetration Framework and LPG Expansion Plan are geared towards encouraging the use of gas in households, power Generation, auto-gas and industrial applications in order to attain 5 Million Metric tonnes of LPG consumption by 2025.
"This is another epoch-making achievement for the NNPC and Sahara Group, and we remain firmly committed to delivering more formidable gas projects for the benefit of Nigeria and the entire sub-region," Mr Kyari said.
On his part, Mr Temitope Shonubi, Executive Director, Sahara Group, said: "WAGL has successfully operated two mid-sized LPG Carriers MT Africa Gas and MT Sahara Gas in the region in keeping with global standards, delivering over 6 million CBM of LPG across West Africa. With the new vessels, we are set to promote and lead Africa's march towards energy transition."
Mr Ali Magashi, Nigeria's Ambassador to South Korea who represented the Federal Government, noted that President Muhammad Buhari deserved commendation for the Petroleum Industry Act (PIA) which he said would reposition the NNPC to explore more projects with partners like Sahara Group.
BARUMK was derived from the combination of the name and initials of the late NNPC GMD, Dr Maikanti K. Baru, in fond memory of his immense support for the Gas development in Nigeria. "SAPET" is named after the Sahara – Petroci (the Ivorian National Oil Company) JV LPG Company (SAPET Energy SA.), currently constructing phase one of a 12,000MT LPG storage facility in Abidjan, with expansion plans to achieve 30,000MT in phase two. The JV emerged from WAGL's trading relationship with PETROCI, dating back to 2014.
LPG is the fastest-growing petroleum product in sub-Sahara Africa over the last decade, with forecasts indicating that LPG will grow at a 7 per cent Compound Annual Growth Rate (CAGR) over the next 15 years.
Increased uptake of LPG will reduce net Green House Gas (GHG) emissions and pressure on forest reserves, thereby increasing environmental sustainability.
Latest News on Business Post