BoI Unveils N1b Solar Energy Fund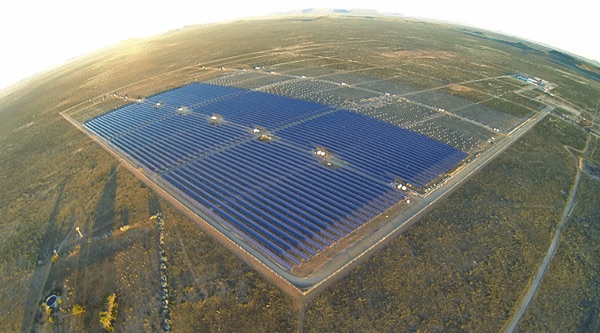 By Modupe Gbadeyanka
The Bank of Industry (BoI) on Friday launched a N1 billion solar energy fund for use by Micro, Small and Medium Enterprises (MSMEs) across the country.
The News Agency of Nigeria(NAN) reports that the intervention fund aims at providing alternative and renewable energy for small businesses.
Mr Waheed Olagunju, the Acting Managing Director of BoI, said at the ceremony that renewable energy would provide healthy and sustainable alternative to the use of harmful fossil fuels.
Mr Olagunju said the solar project would afford beneficiaries long-term cost saving advantages, especially in the absence of reliable power supply.
He said that the cost of electricity accounted for about 40 per cent of operational expenses for most MSMEs resulting in reduced profit margins, uncompetitive and generally unsustainable ventures.
According to him, many Nigerians and Nigerian businesses that cannot afford other alternative energy sources have resorted to the use of electric generators at exorbitant costs.
"It was estimated that in 2015, manufacturers spent as much as N3.5 trillion to generate alternative power due to the challenges in the supply of public electricity.
"MSMEs play a major role as the engine through which most countries in the world thrive.
"Their growth and development are crucial to the level of industrialization, modernization, income per capita, equitable distribution of income, welfare and quality of life enjoyed by the citizenry.
"Consequently, the performance of the MSME sub-sector is closely associated with the development of a nation.
"In Nigeria, the growth of this sector has been hampered over the years by a combination of factors, one of which is access to reliable electricity.
"For Nigeria to, therefore, achieve sustainable and inclusive development, there is an urgent need to substantially increase the supply of modern and affordable energy services from sources that are affordable, accessible and environmentally friendly,'' he said.
Mr Olagunju said that it was important to support the provision of sustainable and reliable energy for MSMEs which was the reason BoI decided to provide the solar energy Fund to MSMEs.
"The Bank is already playing an active role in lighting up and powering Nigeria through the provision of solar energy solutions for rural communities.
"We have successfully deployed solar solutions worth N240 million to six off-grid communities, one each in Niger, Osun, Gombe, Anambra, Edo and Kaduna States, under its pilot scheme.
"These communities, with an average of 200 homes each, previously had no access to electricity, but since the provision of clean, reliable and sustainable solar electricity, the lives of the indigenes of these communities have changed significantly.
"The provision of solar electricity has reduced energy costs, created more micro businesses, improved healthcare and quality of education, and generally provided a new lease of life for indigenes of these otherwise unserved communities.
"This initiative is being replicated in other rural communities in collaboration with our development partners, UNDP and relevant state governments.
"It is now being scaled up to provide energy for MSMEs across the country commencing with the N1.0 billion Solar Energy Fund that we are here to launch," he said.