CBN Crypto Ban: Luno Assures Customers Safety of Funds
By Ahmed Rahma
One of the leading cryptocurrency exchanges in Nigeria, Luno, has assured its customers that their funds are safe.
This assurance was given after the Central Bank of Nigeria (CBN) ordered banks in the country to close the accounts of persons trading the digital currency.
According to CBN, cryptocurrency is still illegal in Nigeria. The apex said it will not allow those carrying out financial transactions to use the formal financial system to operate.
In a message to its customers on Friday, Luno informed its users that their investment remains safe, urging them not to make panic withdrawals.
"Luno will continue to operate as normal while we seek further clarity from the authorities.
"Some Naira deposit methods are currently affected, please check the status page for updates.
"Withdrawals are unaffected and will continue to be processed, but may take longer than usual.
"All customer funds are completely safe," a statement from the organisation disclosed.
It further stated that, "There's no need to take any action regarding your account at this time."
"We will update our customers on all incoming developments as soon as we receive further information, and certainly well in advance should withdrawals be affected," Luno assured.
"Luno has always worked closely with regulators in Africa and all regions in which we operate, and will continue to do so.
"Nigeria's regulators have taken a pragmatic and forward-looking approach to cryptocurrency in the past and we're confident that this issue can be resolved quickly, so Nigeria can continue to play a central role in the growth of cryptocurrency," it said.
Local Currency Gains N1.67 Against Dollar at I&E
By Adedapo Adesanya
The Naira strengthened against the US Dollar at the Investors and Exporters (I&E) window of the foreign exchange market on Tuesday.
Business Post reports that during the session, the local currency appreciated by N1.67 or 0.4 per cent to close the session at N410/$1 in contrast to the previous session's N410.67/$1.
It was observed that the domestic gained this strength despite coming under a significant FX demand pressure at the market segment.
Yesterday, the I&E recorded a turnover of $169.07 million, 79.5 per cent or $74.9 million higher than the $94.17 million recorded on Monday.
At the parallel market, the value of the Naira paired with the American Dollar remained unchanged yesterday at N500/$1.
But against the Pound Sterling, the domestic depreciated by N3 at the black market to sell for N713/£1 compared with N710/£1 it traded a day earlier.
Also, the Naira lost N3 against the Euro at the unregulated segment of the market to trade at N595/€1 in contrast to N592/£1 of the earlier day.
At the interbank segment of the market, the Nigerian currency appreciated against the American currency by one kobo to quote at N410.19/$1 versus N410.20/$1 it traded on Monday.
Cryptos Languish in Bearish Territory 
Five of the seven cryptocurrencies tracked by Business Post on Tuesday were in bearish territory amid a growing crackdown on the virtual asset in China.
In the Asian country, authorities in the southwest province of Sichuan recently ordered bitcoin mining projects to close.
The State Council, China's cabinet, last month vowed to clamp down on mining and trading as part of a series of measures to control financial risks.
The world's biggest cryptocurrency, Bitcoin (BTC) has lost over 20 per cent in the last six days alone and has shed half of the value it traded in April.
Yesterday, it dropped 0.8 per cent to trade at N16,474,637.69, Ethereum (ETH) lost 14.1 per cent to sell at N901,355.08, Ripple (XRP) dipped by 6.5 per cent to trade at N305.00, Litecoin (LTC) declined by 1.1 per cent to trade at N63,800.00, while Tron (TRX) depreciated by 19.6 per cent to sell at N25.60.
But the Dash (DASH) appreciated by 4.4 per cent to trade at N70,000.00, while the US Dollar Tether (USDT) gained 0.8 per cent to sell for N516.86.
Oil Falls as OPEC+ Mulls Raising Supply
By Adedapo Adesanya
Crude oil prices settled slightly lower on Tuesday as the Organisation of the Petroleum Exporting Countries and its allies (OPEC+) discussed raising oil production.
Earlier in the day, the price of the Brent crude hit a two-year high of $75 per barrel but it later dropped to $74.85 per barrel, losing 23 cents or 0.18 per cent while the West Texas Intermediate (WTI) declined by 0.29 per cent or 58 cents to trade at $73.08 per barrel.
OPEC+ is discussing a gradual increase in oil output from August, but no decision has been taken on the exact volumes, an OPEC+ source reportedly said on Tuesday, according to Reuters.
The alliance is already returning 2.1 million barrels per day (bpd) to the market from May through July as part of a plan to unwind last year's record output curbs gradually as pandemic-hit demand recovers.
The group will have its next meeting on July 1.
Both benchmarks have risen for the past four weeks on optimism over the pace of global COVID-19 vaccinations and expected pick-up in summer travel. The rebound has pushed up spot premiums for crude in Asia and Europe to multi-month highs.
On Monday, the market reacted positively over a pause in negotiations to revive the Iran nuclear deal after Mr Ebrahim Raisi won the country's presidential election.
Although he backed talks between Iran and six world powers to revive a 2015 nuclear deal but flatly rejected meeting US President, Mr Joe Biden, even if the country removed all sanctions placed by the Donald Trump administration.
Removal of sanctions on commodities, including crude, could see an extra one million barrel flow into the market as it would be exempted from supply quotas.
Meanwhile, forecasters continue to see a higher oil price amid tighter oil supply and recovering demand which could push oil briefly to $100 per barrel in 2022.
US crude stocks were expected to have dropped for a fifth consecutive week, and this could lift prices.
The Energy Information Administration (EIA) said last week that US crude oil stockpiles dropped sharply in the week to June 11 as refineries boosted operations to their highest since January 2020, signalling a continued improvement in demand.
NASD Unlisted Security Index Extends Loss by 0.93%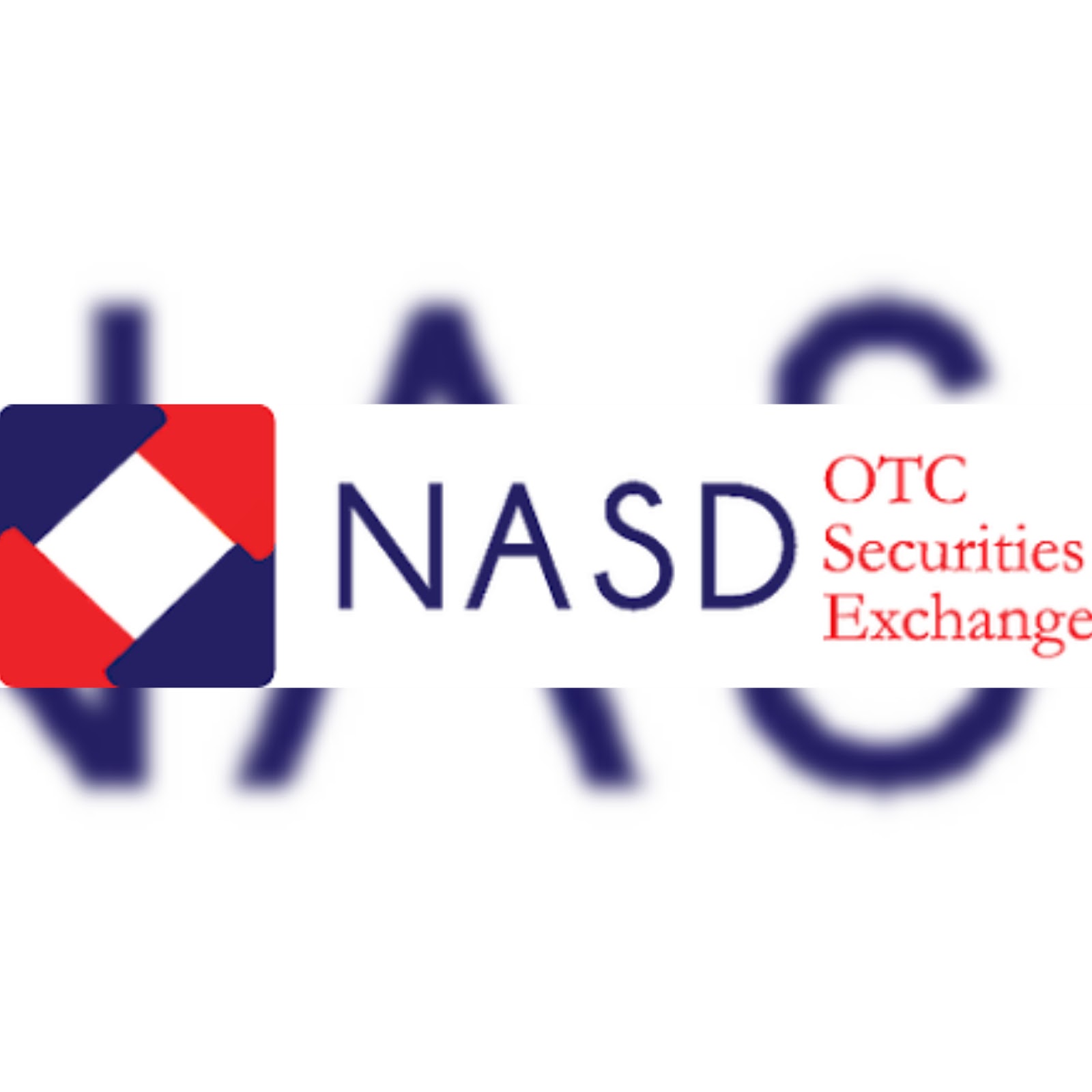 By Adedapo Adesanya
The NASD Over-the-Counter (OTC) Securities Exchange extended its stay in the bearish territory for the second session this week following a 0.93 per cent loss it printed on Tuesday.
The negative movement in the value of Central Securities Clearing Systems (CSCS) Plc and Nigerian Exchange (NGX) Group Plc further depressed the market capitalisation of the exchange by N4.95 billion to close at N525.23 billion in contrast to N530.18 billion it quoted at the previous session.
Similarly, the two stocks sliced the NASD Unlisted Security Index (NSI) by 6.97 points to 738.91 points from 745.88 points it recorded at the previous session.
Business Post reports that CSCS Plc depreciated by 99 kobo or 5.50 per cent to sell at N17 per share compared to N17.99 per share of the previous session.
On its part, NGX Group saw its stock lose 40 kobo or 2.1 per cent to close at N18.93 per unit as against N19.33 per unit it finished a day earlier.
At the market yesterday, the trading volume suffered a 59.7 per cent slump as only 366,354 units were transacted by investors in contrast to the 909,339 units traded on Monday, indicating that investors' interest in the market is gradually waning and they need a trigger to boost their confidence.
Also, the trading value went down by 55.4 per cent as shares worth N8.3 million exchanged hands compared with the N18.5 million transacted on Monday.
In the same vein, the unlisted securities market recorded only 20 deals, 33.3 per cent lower than the 30 deals executed at the preceding trading day.
NGX Group maintained its position as the most active stock by volume (year-to-date) for trading 272.1 million units of its shares for N6.1 billion. The second spot was retained by Swap Technologies & Telecomms Plc for transacting 46.6 million units worth N41.0 million while CSCS Plc held the third position for exchanging 31. 4 million shares valued at N494.2 million.
In terms of value, NGX Group also remained the busiest with the sale of 272.1 million units of its securities for N6.1 billion, followed by Niger Delta Exploration and Production (NDEP) Plc with 2.9 million units valued at N900.6 million and FrieslandCampina WAMCO Nigeria with 5.9 million units valued at 753.5 million.
Latest News on Business Post