Crude Oil Hits $61 as Inventories Continue to Drop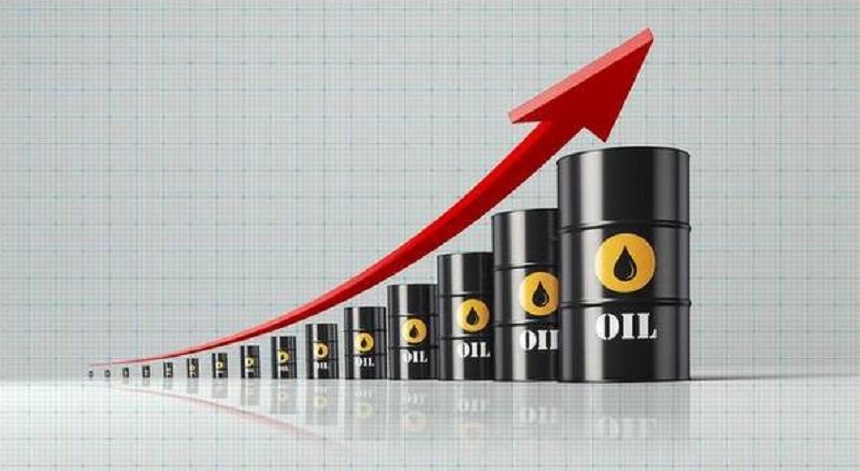 By Adedapo Adesanya
The recent gains at the international oil market continued on Tuesday as the global benchmark, the Brent crude, gained 58 cents or 0.96 per cent to sell at $61.12 per barrel.
Also, the United States benchmark futures, the West Texas Intermediate (WTI) crude, made a 0.69 per cent or 40 cents gain to trade at $58.32 per barrel. The growth showed that oil prices have returned to pre-pandemic levels.
Recently, the impact of tightened supply by the Organisation of the Petroleum Exporting Countries and its allies (OPEC+), strong US economic data and falling inventories have helped the commodity maintain a strong balance in the market.
Vaccination drives for COVID-19 from governments while putting in place large stimulus packages to boost economic activity have equally renewed confidence in investors.
Support was further strengthed on Tuesday as the American Petroleum Institute (API) confirmed that crude inventories fell by 3.5 million barrels in the week to February 5 to about 474.1 million barrels.
The official Energy Information Administration (EIA) data is due later Wednesday and will ascertain the level of drops in inventories.
Other factors have also played their parts to push up prices such as efforts by oil-producing nations, particularly Saudi Arabia, to limit output. The oil giant will take off two million barrels per day in two months on top of its agreed output cut.
Since agreeing to the cut in production last April, allied producers have held back a cumulative 2.1 billion barrels of oil, leading to decreasing stockpiles, which helped prices.
Some analysts are now forecasting there will be a supply deficit in 2021 as more populations get vaccinated and start going away on trips and working in offices, potentially boosting fuel demand.
The EIA lifted its 2021 and 2022 forecasts for both crude futures oil prices in its Short-term Energy Outlook report released Tuesday.
The organisation raised its Brent crude price forecasts by 0.9 per cent to $53.20 for 2021 and by 3.3 per cent to $55.19 for 2022.
The EIA then pegged its 2021 WTI oil price forecast at $50.21 a barrel, up 1 per cent from its January outlook, and lifted its 2022 forecast by 3.5 per cent to $51.56.
Naira Loses 0.05% to Trade N408.80/$1 at I&E FX  Window
By Adedapo Adesanya
The Naira gave up some gains made on the US Dollar at the previous session on Wednesday, February 24 at the Investors and Exporters (I&E) window of the foreign exchange market.
At the previous session, after a constant plunge, the domestic currency rose to N408.60/$1 but gave up 0.05 per cent or 20 kobo of this yesterday to quote at N408.80/$1.
This happened as the demand for FX overpowered the local currency as transactions worth $212.43 million were recorded, $89.06 million or 72.2 per cent higher than the $123.37 million recorded at the preceding session.
However, at the parallel market, the domestic currency maintained its stability against the greenback on Wednesday to trade at N480/$1.
But at the same unregulated segment of the market, the Nigerian currency depreciated by N5 against the Pound Sterling to close at N670/£1 in contrast to N665/£1 it was sold on Tuesday and gained N2 against the Euro to close at N580/€1 compared to the previous trading rate of N582/€1.
At the interbank segment of the market, the value of the Naira against the Dollar still remained unchanged on Wednesday at N379/$1. It also traded flat against the American currency at the Bureaux De Change (BDC) window at N395/$.
Meanwhile, in the cryptocurrency market, which had some recorded losses recently, things are beginning to look again as all the seven digital coins tracked by Business Post closed positive.
The largest surge was recorded by Dash (DASH), which gained 30.6 per cent to sell at N169,800. It was followed by Ethereum (ETH), which made a 16.4 per cent jump to sell at N1,088,988.00, while Tron (TRX) recorded a 13.7 per cent strengthening to sell at N31.90.
Bitcoin (BTC) saw its value rise by 9.8 per cent to trade at N31,900,699, Litecoin (LTC) appreciated by 5.5 per cent to trade at N116,000, the US Dollar Tether (USDT) rose by 7.9 per cent to trade at N650.55, while Ripple (XRP) recorded a 3.4 per cent growth to trade at N301.02.