DPR Urges Stakeholders to Embrace FG's Digitalisation Policy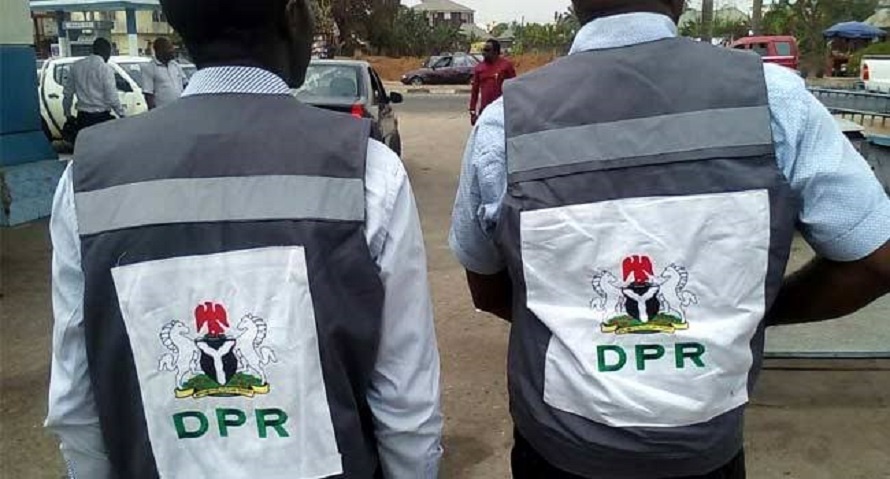 By Adedapo Adesanya
Stakeholders in the oil and gas industry have been urged to key into the federal government's electronic platform and information technology application to improve operational efficiency.
This appeal was made by the Director of the Department of Petroleum Resources (DPR), Mr Sarki Auwalu, at the organisation's Annual General Meeting (AGM) held on Thursday, January 21 at Ugboroke Community, near Warri, Delta.
Mr Auwalu explained that the platform was rolled out to add value to the stakeholders' operational activities, and also improve the ease of doing business.
"These electronic tools are being deployed in phases. They are software with multiple interfaces that enables interactions on operations activities among stakeholders.
"This is in accordance with the government's mantra of improving ease of doing business and digitalisation of processes in all the sectors of the economy.
"I urge you to take advantage of this opportunity by adopting and utilising these tools in your operations for improved efficiency and sustainable development of the sector in accordance with global best practices," the agency's chief, who was represented by Mr Bassey Nkanga, the DPR Operations Controller, Port Harcourt Zonal office, stated.
At the event themed Oil and Gas Safe Operations and Compliance: DPR a Business Enabler, the DPR boss further urged the stakeholders to develop a dynamic safety culture to carry out their operations safely.
Mr Auwalu said that safety could be achieved through compliance with the rules and regulations of the regulatory agency.
"Compliance to the rules and regulations will promote safe operations and also maximise your profit. Safety culture cannot be bought, you craft it yourself.
"DPR is committed to engaging all stakeholders to promote a safety culture and continue to comply with the Petroleum Laws, regulations and guidelines in the oil and gas industry," he said.
In his remarks, Mr Antai Asuquo, DPR Operations Controller, Warri Zonal office, said that the meeting was to share ideas with stakeholders in the downstream sector on the way forward.
"We will continue to give you the necessary support to grow your businesses.
"The theme is carefully chosen to ensure that cases of an accident are reduced to the barest minimum in the downstream sector," Mr Asuquo said.
Also, Mr Amalu Tobechukwu, DPR's Establishment, Monitoring and Regulations, Department, Warri office, presenting his activities, urged the operators to avoid LPG Cylinder to Cylinder rebottling and decanting.
Mr Tochukwu said that DPR had commenced an online application system to ease the process of filing applications, advising the stakeholders to take advantage of it.
The Divisional Fire Officer, Warri Fire Station, Mr Tamigbe Francis, urged stakeholders to have safety measures such as fire extinguishers in their business premises.
Wema Bank, Champion Breweries Weaken Stock Market by 0.74%
By Dipo Olowookere
Another loss was recorded at the Nigerian Stock Exchange (NSE) on Friday as a sell-off in financial, consumer goods and industrial goods equities weakened the market by 0.74 per cent.
As a result, the All-Share Index (ASI) decreased by 295.60 points to 39,799.89 points from 40,095.49 points, while the market capitalisation reduced by N154 billion to N20.824 trillion from N20.978 trillion.
Business Post reports that the insurance sector depreciated yesterday by 2.32 per cent, the banking index lost 0.48 per cent, the consumer goods space fell by 0.40 per cent, while the industrial goods counter depreciated by 0.19 per cent, with the energy sector rising by 0.25 per cent.
It was observed that the investor sentiment, which is measured by the market breadth, was negative at the last trading session of the week due to the 24 declining stocks and 17 advancing equities.
Wema Bank and Champion Breweries depreciated by 10 per cent each on Friday to settle at 63 kobo per share and N2.52 per unit respectively.
Sunu Assurances depleted by 9.59 per cent to 66 kobo per share, Africa Prudential lost 5.74 per cent to N5.75 per unit, Axa Mansard Insurance dropped 5.36 per cent to settle at N1.06 per share.
After recording losses for a few days after its share reconstruction, Lasaco Assurance gained 9.82 per cent yesterday to top the risers chart, closing at N1.23 per share.
Mutual Benefits appreciated by 8.11 per cent to 40 kobo per unit, Courtville grew by 5.00 per cent to 21 kobo per share, Oando improved by 2.99 per cent to N3.45 per unit, while NAHCO gained 2.70 per cent to settle at N2.28 per share.
Wema Bank witnessed a significant trading volume on Friday, emerging as the most traded stock after it sold 304.5 million shares worth N197.3 million.
FBN Holdings exchanged 30.8 million shares for N226.1 million, Zenith Bank traded 26.6 million stocks valued at N677.4 million, Transcorp transacted 22.9 million equities worth N20.7 million, while United Capital exchanged 17.2 million stocks for N104.6 million.
At the close of transactions, the trading volume rose by 55.58 per cent to 507.3 million from 326.0 million, while the trading value reduced by 34.22 per cent to N2.4 billion from N3.7 billion, with the number of deals declining by 2.23 per cent to 4,465 deals from 4,567 deals.