Dubai Hosts 7th Annual Investment Meeting April
By Dipo Olowookere
The 7th Annual Investment Meeting (AIM) is set to run from April 2-4, 2017, at the Dubai World Trade Center.
Held under the patronage of HH Sheikh Mohammed bin Rashid Al Maktoum, Vice President and Prime Minister of the UAE and Ruler of Dubai, the theme of this edition will be "International Investment, Path to Competitiveness and Development".
AIM gains a growing importance annually while holding its consequent editions, as it represents a leading platform for Foreign Direct Investment (FDI) in the emerging markets, through the promotion of investment opportunities in different sectors globally along with opportunities of connecting different government investors and delegations, competent institutions and organizations, and experts in addition to practitioners in the FDI industry from all over the world.
The 2017 edition of AIM expects to welcome more than 15,000 participants, heads of states and governments, businessmen and investors from over 140 countries across the globe.
Sultan Bin Saeed Al Mansoori, Minister of Economy in the UAE, said: "Preparing for the 7th Annual Investment Meeting 2017 comes at a time in which the global economic arena is witnessing several consequent developments, posing a number of challenges towards growth prospects in the global economy. The recent International Monetary Fund estimates for global growth rates came in the range of 3.4 percent by 2017."
Al Mansoori added that the focus of the 7th edition of AIM is on the role played by foreign investment in boosting competitiveness and development which comes in line with growth requirements in the current period.
The Minister of Economy referred to the positive results revealed through figures and data mentioned in World Trade Organization International Trade statistics 2015 which reflects the continued success of the UAE's economic policies year after year. These in turn have established the country's status as an international trade hub, coming 16th globally in commodity exports and 20th globally in commodity imports. In the area of service trade, the UAE ranked 19th globally as service importer, and 42nd globally in service exports. He then said that the country continues to work on enhancing its competitive capabilities in different economic sectors to achieve the UAE Vision 2021 and its National Agenda.
Al Mansoori clarified that Foreign direct investment (FDI) plays a vital role in promoting the competitive capabilities of countries' economies, either in providing the capital or in the promising opportunities to convey modern and developed knowledge and technology, and in increasing production capacities and opening up to new markets boosting the country's competitive ability.
According to the World Investment Report 2016, Global FDI flows rose by 38 per cent to $1.76 trillion in 2015, the highest level since the global economic and financial crisis of 2008–2009. A surge in cross-border mergers and acquisitions (M&As) to $721 billion, from $432 billion in 2014, was the principal factor behind the global rebound. These acquisitions were partly driven by corporate reconfigurations (i.e. changes in legal or ownership structures of multinational enterprises (MNEs), including tax inversions). Over the medium term, global FDI flows are projected to resume growth in 2017 and to surpass $1.8 trillion in 2018.
Promoting competitiveness is one of the main topics of discussion at AIM 2017. This comes at a time when the UAE rises to the 16th globally and the first regionally among the 20 most competitive economies in the world, according to The Global Competitiveness Report 2016- 2017 issued by The World Economic Forum (Davos) in Switzerland. This surpasses many of the advanced economies like UK, France and Belgium.
NGX All-Share Index Drops 0.33% as Industrial Goods Sector Closes Lower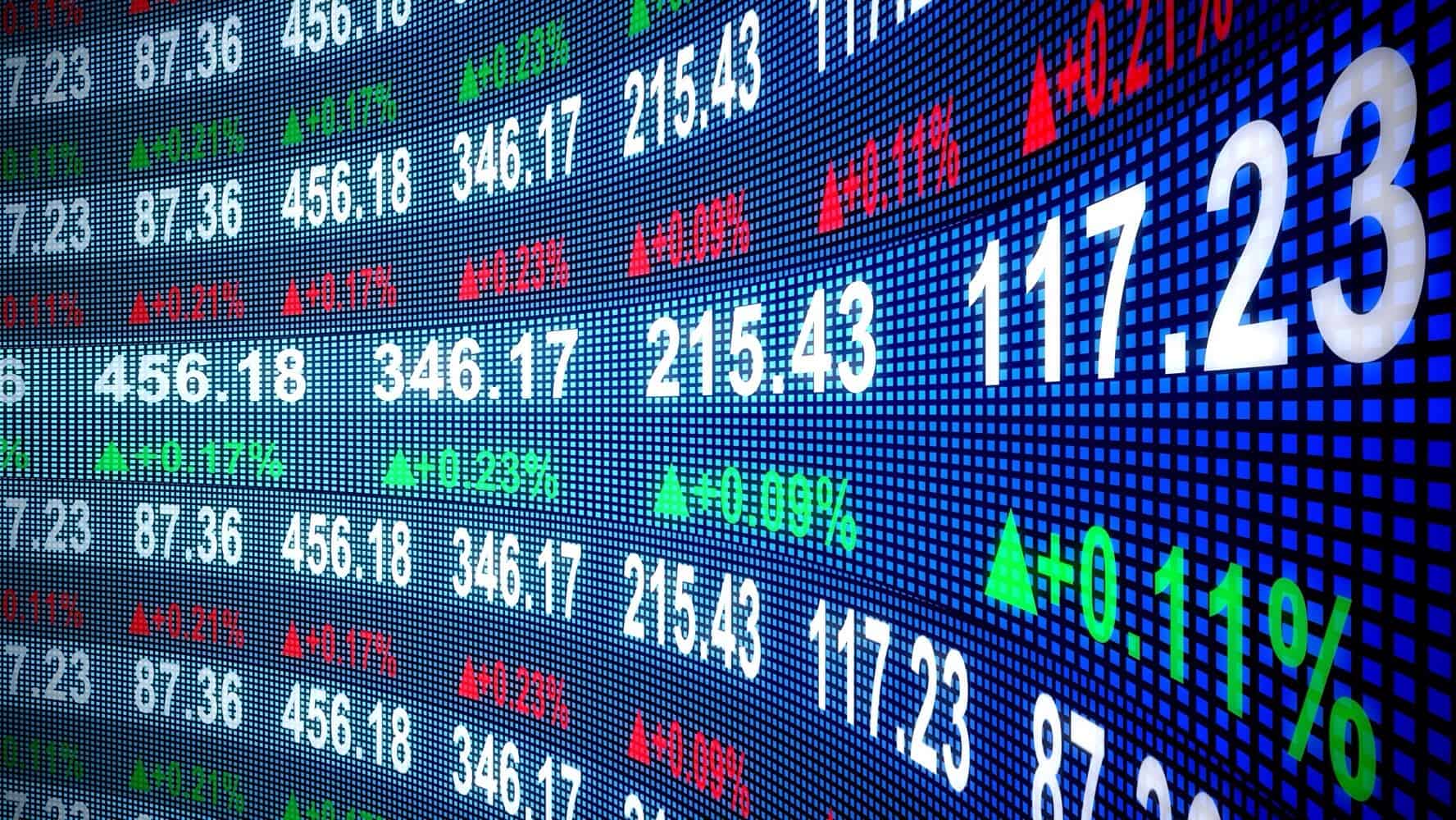 By Dipo Olowookere
The All-Share Index (ASI) of the Nigerian Exchange (NGX) Limited depreciated on Friday by 0.33 per cent or 180.87 points to 54,232.34 points from 54,413.21 points.
This loss was mainly triggered by the 3.59 per cent decline recorded by the industrial goods sectors as Dangote Cement saw a markdown for dividends during the session, having such a negative impact on the outcome of the market.
In the same vein, the market capitalisation went down by N98 billion to settle at N29.544 trillion compared with the previous day's N29.642 trillion.
However, the investor sentiment remained strong as the market breadth was positive with 20 price gainers and 14 price losers led by CWG, which depreciated by 9.38 per cent to 87 Kobo. Caverton declined by 9.35 per cent to 97 Kobo, Transcorp went down by 7.33 per cent to N1.39, United Capital shrank by 3.45 per cent to N11.20, and Cutix shed 2.61 per cent to N2.24.
Conversely, Lasaco Assurance topped the gainers' table after its value grew by 10.00 per cent to N1.10, Ikeja Hotel went up by 9.91 per cent to N1.22, Consolidated Hallmark Insurance appreciated by 9.68 per cent to 68 Kobo, UAC Nigeria expanded by 9.14 per cent to N9.55, and Northern Nigerian Flour Mills rose by 8.64 per cent to N11.95.
During the session, Transcorp recorded the highest traded stock as it sold 287.7 million units, followed by Fidelity Bank, which traded 86.4 million units. UBA transacted 39.0 million units, NGX Group exchanged 25.4 million units, and Oando sold 21.8 million units.
At the close of business, the bourse reported a turnover of 557.9 million equities worth N3.7 billion in 3,943 deals compared with the 973.6 million equities worth N4.2 billion traded in 3,718 deals on Thursday, representing an increase in the number of deals by 6.05 per cent, a decline in the trading volume and value by 42.70 per cent and 11.91 per cent, respectively.
Business Post reports that the insurance appreciated by 1.92 per cent on Friday, the banking space rose by 0.61 per cent, and the consumer goods counter grew by 0.15 per cent, while the energy sector closed flat.
Naira Appreciates on Dollar Across FX Segments
By Adedapo Adesanya
The Naira appreciated against the United States Dollar across the main segments of the foreign exchange (forex) market, the Peer-2-Peer (P2P), the Investors and Exporters (I&E), and the black market windows, on Friday, March 31.
In the spot market, the Naira gained 12 Kobo or 0.03 per cent against the greenback during the session to sell at N461.38/$1, in contrast to the previous day's value of N461.50/$1, amid the sale of FX valued at $188.98 million, according to data obtained from FMDQ Securities Exchange.
Also, in the P2P arm of the market, the Nigerian currency was exchanged with its American counterpart on Friday at N765/$1, in contrast to the previous day's N766/$1, indicating an appreciation of N1.
Similarly, in the parallel market, the domestic currency closed stronger against the US Dollar yesterday by N2 to settle at N747/$1 compared with Thursday's closing rate of N749/$1.
However, in the interbank window, the local currency lost N1.85 against the Pound Sterling to quote at N570.35/£1 compared with the preceding session's N568.50/£, and against the Euro, it depreciated by 96 Kobo to finish at N501.17/€1 versus N500.21/€1.
Meanwhile, in the digital currency market, the bulls had a field day as they strengthened most of the tokens tracked by Business Post, with Bitcoin (BTC) rising by 1.3 per cent to $28,421.28, and Ethereum (ETH) expanding by 1.1 per cent to $1,816.98.
Further, Litecoin (LTC) increased its value by 3.5 per cent to quote at $92.52, Cardano (ADA) gained 3.4 per cent to sell for $0.391, Dogecoin (DOGE) appreciated by 2.8 per cent to trade at $0.0766, and Solana (SOL) recorded a 2.6 per cent jump to finish at $20.91.
On the flip side, Ripple (XRP) suffered a 5.3 per cent to trade at $0.5175, Binance Coin (BNB) went down by 0.5 per cent to quote at $314.38, as the value of Binance USD (BUSD) and the US Dollar Tether (USDT) remained unchanged at the close of transactions at $1.00 apiece.
Unlisted Stocks Shed 0.38%
By Adedapo Adesanya
The NASD Over-the-Counter (OTC) Securities Exchange ended the last trading session of the week on a bearish note with a 0.38 per cent loss on Friday.
The decline reported by unlisted stocks was influenced by FrieslandCampina Wamco Nigeria Plc and Central Securities Clearing Systems (CSCS) Plc.
FrieslandCampina shed 91 Kobo yesterday to close at N80.09 per unit versus Thursday's closing price of N81.00 per unit, as CSCS Plc depreciated by 49 Kobo to sell at N14.86 per share, in contrast to the previous day's N15.35 per share.
The duo overshadowed the gains posted CitiTrust Plc and Afriland Properties Plc, with the former rising by 25 Kobo to N13.50 per share from N13.25 per share, and the latter growing by 7 Kobo to N2.16 per unit from N2.09 per unit.
At the close of trades, the market capitalisation of the bourse decreased by N3.88 billion to N1.025 trillion from N1.029 billion, while the NASD Unlisted Securities Index (NSI) went down by 2.80 points to 741.97 points from 743.84 points.
There was a rise in the volume of securities traded at the bourse yesterday by 1,238.5 per cent to 318.5 million units from the 23.8 million units transacted a day earlier, as the value of shares traded at the session ballooned by 4,146.7 per cent to N1.3 billion from the N31.3 million posted on Thursday, with the number of deals increasing by 300 per cent to 36 deals from the nine deals carried out in the preceding session.
Geo-Fluids Plc remained the most traded stock by volume (year-to-date) with 801.1 million units valued at N1.2 billion, UBN Property Plc was in second place with 365.8 units valued at N309.5 million, and Industrial and General Insurance (IGI) Plc was in third place with 91.2 million units worth N6.7 million.
VFD Group Plc ended the session as the most traded stock by value (year-to-date) with 10.3 million units worth N2.3 billion, Geo-Fluids Plc was second with 801.1 million units worth N1.2 billion, and UBN Property Plc was in third place with 365.8 million units valued at N309.5 million.
Latest News on Business Post