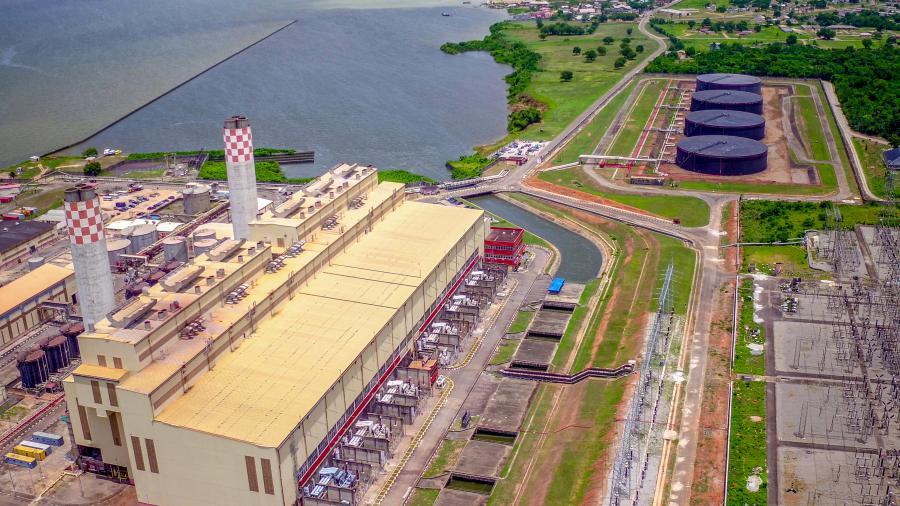 By Modupe Gbadeyanka
A gas agreement has been signed by Egbin Power Plc last Wednesday in a bid to boost power generation in Nigeria.
Business Post gathered that the Side Letter to the 2011 Gas Sale and Aggregation Agreement (GSAA) was sealed by Egbin Power with Chevron Nigeria Limited (CNL) and Gas Aggregation Company of Nigeria (GACN).
The signing ceremony happened at the Transcorp Hilton Hotel in Abuja on Wednesday, October 31, 2018.
Formalizing the agreement on behalf of the three companies were Dallas Peavey Jr., Morgan Okwoche and Sanjay Narasimhalu who are Managing Director of Egbin Plc, Director Downstream Gas of CNL and Managing Director of GACN respectively.
The agreement has the distinction of being the first of its kind between a gas supplier and a power plant to occur in Nigeria.
CNL is expected to supply 145MMBtu/d through the Nigerian Gas Company (NGC). The gas is then delivered by NGC to Egbin's facility in Ikorodu.
According to a statement by Egbin Power Plc, the significance of signing a Side Letter agreement is that unlike previous agreements and frameworks this will address temporary gaps in payment, transmission, and technical constraints. The agreement is designed to enable CNL and Egbin survive despite the current economic imbalance in the power value chain.
Speaking at the event, Dallas Peavey Jr. said the "Egbin GSAA is truly groundbreaking in its capacity to transform the power generation situation across the region. Consistent and dependable gas supply is needed to keep our turbines turning. I believe we will see significant economic and social development changes when power is steadily supplied to our homes and factories."
This agreement has been described by stakeholders as another milestone in Sahara Power Group's roadmap to become the most vertically integrated and recognized performance leader in Sub-Saharan Africa's electricity utility industry.
Chairman of Egbin Plc, Mr Kola Adesina, said, "Partnerships like the GSAA are crucial to realizing our vision and mission. Across the value chain in all of our power companies, SPG will continue to drive operational and service excellence, develop staff to the highest levels of skill proficiency and use the best technology and strategic partnerships to support and grow all of our businesses."