Experts to Discuss West African Agribusiness Trade
By Modupe Gbadeyanka
Government heads and international industry leaders will converge in Accra, Ghana from July 10-12, 2017 for the West Africa Fertilizer Agribusiness conference at the Movenpick Hotel.
The event, organised by CRU Events and the African Fertilizer and Agribusiness Partnership (AFAP), will attract over 250 attendees and feature specialist workshops, keynote presentations, interactive panel discussions, break-out sessions and a site visit to the Nestle Tema factory.
The conference marks the second in the continuing collaboration between CRU Events and AFAP, offering unrivalled networking opportunities with senior decision makers from the biggest fertilizer buyers and manufacturers in some of the world's fastest growing fertilizer markets.
It comes at a time when the Ghanaian fertilizer and agribusiness sector is undergoing an incredible boost from the country's new leadership, making it the perfect moment to explore the region's potential using the conference's main themes of partnership, investment and innovation.
Chief Agribusiness Officer at AFAP, Mr Pierre Brunache, noted that, "Sessions will explore critical issues such as how the cost of fertilizer for West African farmers and how supply chains of agricultural inputs can be improved, how local government and international suppliers of fertilizer can work in partnership to build strong agribusiness." said
"The conference will also look into how innovation in areas of finance or communication can be used in West African agribusiness, financing tools to enable fertilizer trade and investment in the agribusiness value chain and how to encourage youth participation and support women in agribusiness," continued Mr Brunache.
The agenda features over 25 speakers including opening keynote presentations from Hackman Owusu-Agyemang the Chairman of Ghana Cocoa Board (COCOBOD) and Tchambacou Ayassor the Commissioner of Agriculture, Environment and Water Resources at The Economic Community of West African States (ECOWAS).
Fertilizer industry leaders such as Onajite Okoloko, Group CEO and MD of Notore Chemical Industries and Danquah Addo-Yobbo, MD of Yara Ghana will also give their views.
"We are pleased that the conference has the support of organisations like OCP Africa, Nectar Group, Omni Fert and Yara Group who are sponsoring the conference. This event will be unmissable for everybody involved in the West African fertilizer and agribusiness sectors," said CRU Events CEO Ms Nicola Coslett.
Demand Pressure Jerks NGX All-Share Index to 54,213.09 points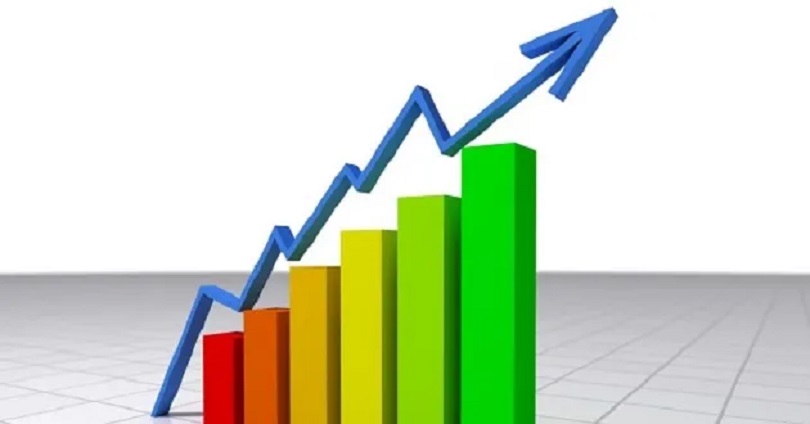 By Dipo Olowookere
The sustained demand for domestic stocks further raised the Nigerian Exchange (NGX) Limited by 0.40 per cent on Friday, with the All-Share Index (ASI) crossing the 54,000-point threshold at the close of business.
The index, which measures the general performance of the bourse, appreciated by 214.97 points to settle at 54,213.09 points compared with the preceding day's 53,998.12 points, as the market capitalisation expanded by N117 billion to close at N29.528 trillion as against Thursday's closing value of N29.411 trillion.
The growth reported yesterday was supported by buying pressure across sectors of the market, though the consumer goods space came under selling pressure, losing 0.39 per cent.
However, this did not affect the outcome of the bourse due to the 1.06 per cent recorded by the banking counter, the 0.31 per cent expansion posted by the insurance sector, the 0.17 per cent growth printed by the energy counter, and the 0.04 per cent improvement reported by the industrial goods space.
Business Post reports that the market breadth remained positive on Friday, with 35 price gainers and 10 price losers, indicating a very strong investor sentiment.
Red Star Express, International Energy Insurance, and FTN Cocoa gained 10.00 per cent each yesterday to finish at N2.53, 99 Kobo, and 33 Kobo, respectively. MRS Oil gained 9.94 per cent to end at N19.35, and Northern Nigerian Flour Mills rose by 9.55 per cent to N9.75.
Conversely, Ikeja Hotel was the worst-performing stock after it dropped 10.00 per cent to 99 Kobo, Lasaco Assurance fell by 5.88 per cent to 96 Kobo, ABC Transport declined by 5.41 per cent to 35 Kobo, Universal Insurance went down by 4.76 per cent to 20 Kobo, and May & Baker shed 2.89 per cent to N4.71.
At the market yesterday, investors traded 268.02 million stocks worth N2.4 billion in 4,017 deals compared with the 2.9 billion stocks worth N8.1 billion traded in 3,940 deals on Thursday, indicating an increase in the number of deals by 1.95 per cent and a decline in the trading volume and value by 90.66 per cent and 70.37 per cent apiece.
Universal Insurance topped the activity chart after it sold 63.4 million shares, GTCO traded 20.8 million equities, Transcorp exchanged 19.5 million stocks, International Energy Insurance transacted 12.8 million equities, and Access Holdings traded 12.5 million shares.
Naira Shortage: President Buhari Calls for Calm
By Modupe Gbadeyanka
President Muhammadu Buhari has urged Nigerians to remain calm as they express their anger over the shortage of Naira in the financial system.
Since last week, many citizens of the country have been unable to access their funds in the banks because of a shortage in the supply of the redesigned Naira notes.
This has resulted in a huge crowd at banking premises across the nation, with several persons queuing at Automated Teller Machine (ATM) terminals waiting to withdraw their money with success.
The Central Bank of Nigeria (CBN) redesigned the N200, N500, and N1,000 denominations last year and said the old notes would no longer be legal tender from January 31, 2023.
However, while many Nigerians approached their banks last Sunday to quickly deposit their funds to beat the deadline, the CBN announced that the deadline had been moved to February 10, 2023.
The next day, while customers attempted to withdraw their funds over the counter, they were informed that the apex bank had directed them (commercial banks) not to honour cash withdrawal requests.
Also, cash withdrawal from ATMs was limited, making it very difficult for businesses to operate, triggering a protest in Ibadan on Friday.
When the demonstration was going on, Governors of the All Progressives Congress (APC) were meeting with President Buhari to persuade him to do something about the Naira scarcity.
After the gathering, he said in a social media post that, "I am aware of the cash shortages and hardship being faced by people and businesses on account of the Naira redesign.
"I want to assure you that we are doing everything to resolve these issues. Nigerians should expect significant improvements between now and the February 10 deadline.
"I met with a delegation of Governors today on the matter. All the complaints about the execution of the currency change are being seriously looked into.
"I will ensure that everything is resolved in a lasting manner, and we will all enjoy the long-term benefits of the decision."
Local Currency Appreciates at P2P, I&E, Depreciates at Black Market
By Adedapo Adesanya
The local currency appreciated by N2 on the United States Dollar at the Peer-2-Peer (P2P) foreign exchange (FX) window, closing at N760/$1 on Friday, February 3, compared with the previous day's N762/$1, indicating a form of ease as tensions rose across the country following a cash crunch that has triggered anger and aggression in some states.
President Muhammadu Buhari stepped in on Friday and pleaded with Nigerians to give him seven days to resolve the crisis caused by the scarcity of new Naira notes.
The President said he had seen reports about cash shortages and the effect on local businesses and ordinary people.
In the Investors and Exporters (I&E) segment, the Naira recorded a 50 Kobo or 0.11 per cent upward movement against the US Dollar to trade at N461.50/$1 compared with the preceding day's N462.00/$1.
The day's trading data showed that the value of forex transactions during the official market slightly increased by 3.54 per cent or $4.08 million to $119.43 million from the $115.35 million recorded a day before.
But in the black market, the Nigerian currency depreciated against the Dollar by N1 to close at N753/$1, in contrast to Thursday's exchange rate of N752/$1.
In the interbank window, the domestic currency closed flat against the British Pound Sterling and the Euro on Friday at N568.32/£1 and N507.14/€1, respectively.
At the cryptocurrency market, there was a mixed outcome across the tokens tracked by Business Post as moves by the US Federal Reserve to raise rates by 25 basis points continued to send jittery signals.
Binance Coin (BNB) recorded a 2.8 per cent rise to sell at $329.32, Dogecoin (DOGE) grew by 2.4 per cent to trade at $0.0935, Solana (SOL) appreciated by 1.1 per cent to $24.49, Ethereum (ETH) improved by 0.9 per cent to $1,654.18, Cardano (ADA) recorded a 0.6 per cent addition to quote at $0.4006, while Litecoin (LTC) rose by 0.4 per cent to $99.15.
However, Bitcoin (BTC) declined by 0.7 per cent to trade at $23,356.32, and Ripple (XRP) recorded a 0.2 per cent slump to trade at $0.4092, while Binance USD (BUSD) and the US Dollar Tether (USDT) closed flat at $1.00 each.
Latest News on Business Post