FG to Charge Farmers N500 for Soil Testing
**To Employ 30,000 Extension Workers
By Ahmed Rahma
The federal government has approved the engagement of 30,000 graduates in agriculture extension services.
The Executive Secretary of the National Agricultural Land Development Authority (NALDA), Mr Paul Ikonne, confirmed this during a chat with newsmen in Abuja on Monday.
He disclosed that the approval to engage the graduates was given by President Muhammadu Buhari and that the extension workers would be deployed across the country.
Mr Ikonne said the graduates would be trained in agriculture extension services, including the collection of soil samples and how to conduct soil tests.
He said, "Mr President has given the approval to engage over 30,000 graduates who would be engaged under the National Young Farmers Scheme.
"They will be trained intensively for two weeks on soil sample collection and soil tests, as well as other agriculture extension services."
He added that the initiative was basically for graduates of agriculture and other related science courses, as participants would be given the required soil test kits and soil collection sample kits.
The NALDA helmsman said his agency would subsidise the amount to be paid by farmers for the service to be rendered by the extension workers.
According to him, only N500 would be required for any soil sample collected for testing, noting that to get good yields, farmers must understand the soil of their farms and the best way to plant the crops.
"We cannot achieve food security without understanding our soil, without getting our farmers to know what the soil requires.
"So, what the soil doctors will be doing is that they will go to every farmland to conduct soil tests first before any farming season in order to know what nutrient the various soils require and what type of fertiliser the crops will need," he said.
Oil Falls as OPEC+ Mulls Raising Supply
By Adedapo Adesanya
Crude oil prices settled slightly lower on Tuesday as the Organisation of the Petroleum Exporting Countries and its allies (OPEC+) discussed raising oil production.
Earlier in the day, the price of the Brent crude hit a two-year high of $75 per barrel but it later dropped to $74.85 per barrel, losing 23 cents or 0.18 per cent while the West Texas Intermediate (WTI) declined by 0.29 per cent or 58 cents to trade at $73.08 per barrel.
OPEC+ is discussing a gradual increase in oil output from August, but no decision has been taken on the exact volumes, an OPEC+ source reportedly said on Tuesday, according to Reuters.
The alliance is already returning 2.1 million barrels per day (bpd) to the market from May through July as part of a plan to unwind last year's record output curbs gradually as pandemic-hit demand recovers.
The group will have its next meeting on July 1.
Both benchmarks have risen for the past four weeks on optimism over the pace of global COVID-19 vaccinations and expected pick-up in summer travel. The rebound has pushed up spot premiums for crude in Asia and Europe to multi-month highs.
On Monday, the market reacted positively over a pause in negotiations to revive the Iran nuclear deal after Mr Ebrahim Raisi won the country's presidential election.
Although he backed talks between Iran and six world powers to revive a 2015 nuclear deal but flatly rejected meeting US President, Mr Joe Biden, even if the country removed all sanctions placed by the Donald Trump administration.
Removal of sanctions on commodities, including crude, could see an extra one million barrel flow into the market as it would be exempted from supply quotas.
Meanwhile, forecasters continue to see a higher oil price amid tighter oil supply and recovering demand which could push oil briefly to $100 per barrel in 2022.
US crude stocks were expected to have dropped for a fifth consecutive week, and this could lift prices.
The Energy Information Administration (EIA) said last week that US crude oil stockpiles dropped sharply in the week to June 11 as refineries boosted operations to their highest since January 2020, signalling a continued improvement in demand.
NASD Unlisted Security Index Extends Loss by 0.93%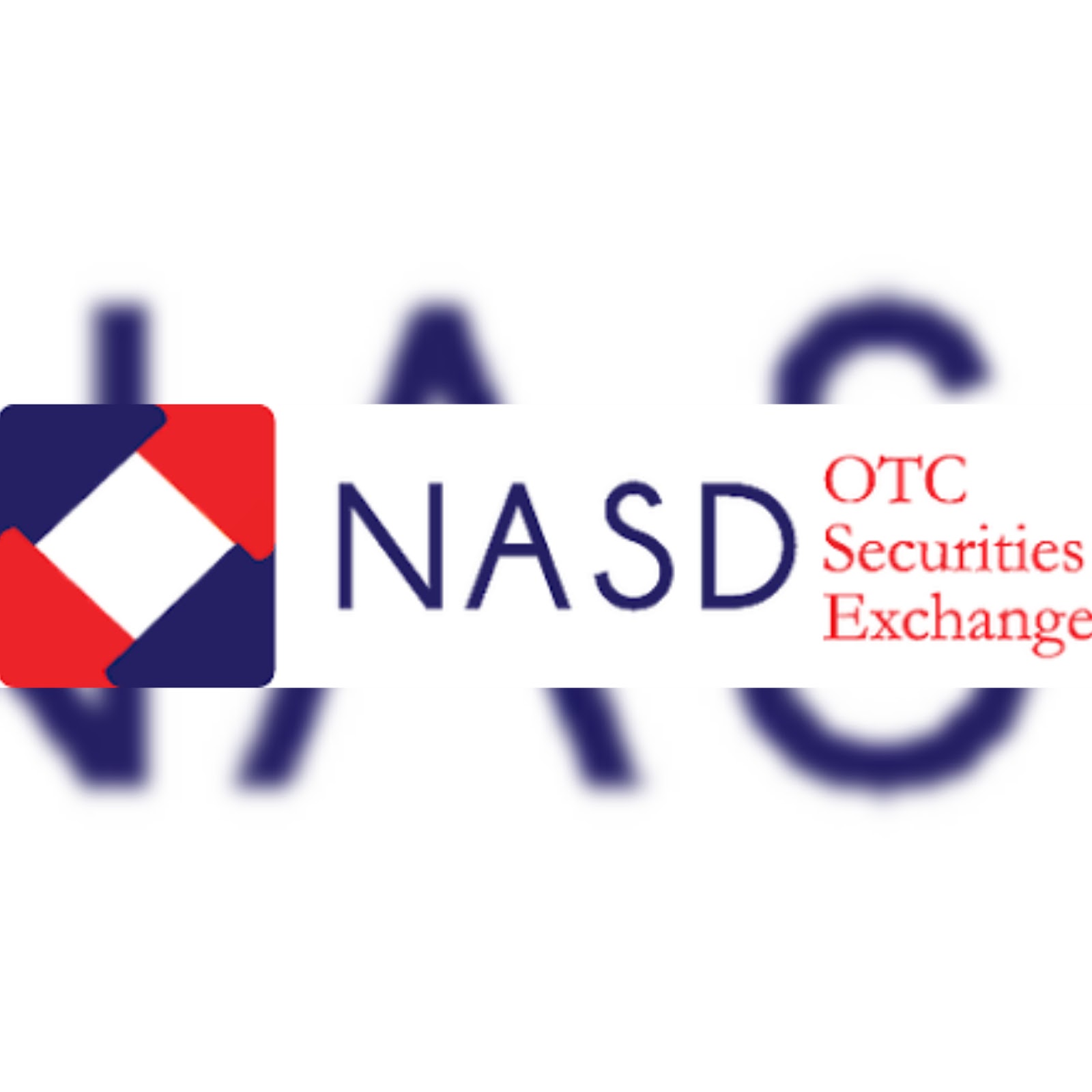 By Adedapo Adesanya
The NASD Over-the-Counter (OTC) Securities Exchange extended its stay in the bearish territory for the second session this week following a 0.93 per cent loss it printed on Tuesday.
The negative movement in the value of Central Securities Clearing Systems (CSCS) Plc and Nigerian Exchange (NGX) Group Plc further depressed the market capitalisation of the exchange by N4.95 billion to close at N525.23 billion in contrast to N530.18 billion it quoted at the previous session.
Similarly, the two stocks sliced the NASD Unlisted Security Index (NSI) by 6.97 points to 738.91 points from 745.88 points it recorded at the previous session.
Business Post reports that CSCS Plc depreciated by 99 kobo or 5.50 per cent to sell at N17 per share compared to N17.99 per share of the previous session.
On its part, NGX Group saw its stock lose 40 kobo or 2.1 per cent to close at N18.93 per unit as against N19.33 per unit it finished a day earlier.
At the market yesterday, the trading volume suffered a 59.7 per cent slump as only 366,354 units were transacted by investors in contrast to the 909,339 units traded on Monday, indicating that investors' interest in the market is gradually waning and they need a trigger to boost their confidence.
Also, the trading value went down by 55.4 per cent as shares worth N8.3 million exchanged hands compared with the N18.5 million transacted on Monday.
In the same vein, the unlisted securities market recorded only 20 deals, 33.3 per cent lower than the 30 deals executed at the preceding trading day.
NGX Group maintained its position as the most active stock by volume (year-to-date) for trading 272.1 million units of its shares for N6.1 billion. The second spot was retained by Swap Technologies & Telecomms Plc for transacting 46.6 million units worth N41.0 million while CSCS Plc held the third position for exchanging 31. 4 million shares valued at N494.2 million.
In terms of value, NGX Group also remained the busiest with the sale of 272.1 million units of its securities for N6.1 billion, followed by Niger Delta Exploration and Production (NDEP) Plc with 2.9 million units valued at N900.6 million and FrieslandCampina WAMCO Nigeria with 5.9 million units valued at 753.5 million.
NGX Delists Four Firms for Poor Corporate Governance
By Dipo Olowookere
Four companies trading their shares on the Nigerian Exchange (NGX) Limited have been removed over poor corporate governance.
The affected firms; Evans Medical Plc, Nigerian-German Chemical Plc, Roads Nigeria Plc and Unic Diversified Holdings Plc have not been able to abide by the listing rules, including filing their financial results to the exchange.
The stock exchange requires companies trading their equities on its platform to regularly file their financial statements to enable shareholders and the investing public to have information that would enable them to make investment decisions.
When organisations fail to submit their books for scrutiny, the exchange uses its big hammer, which usually comes in a form of sanction and when it becomes consistent, the firms are shown the way out.
As for the aforementioned four companies, they have failed over a period of time to adhere to the rules of the exchange, which necessitated the regulation action.
In a regulatory document obtained by Business Post, the NGX disclosed that it removed the "entire issued capital" of the four organisations effective Monday, June 14, 2021.
It was stated that the delisting of the firms received the approval of the board of NGX Regulation Limited (NGX RegCo) on Wednesday, April 21, 2021.
According to the exchange, the authorisation for the removal of the affected firms is in line with the regulatory delisting process of NGX.
Latest News on Business Post