FG to Resuscitate Ebughu Fishing Terminal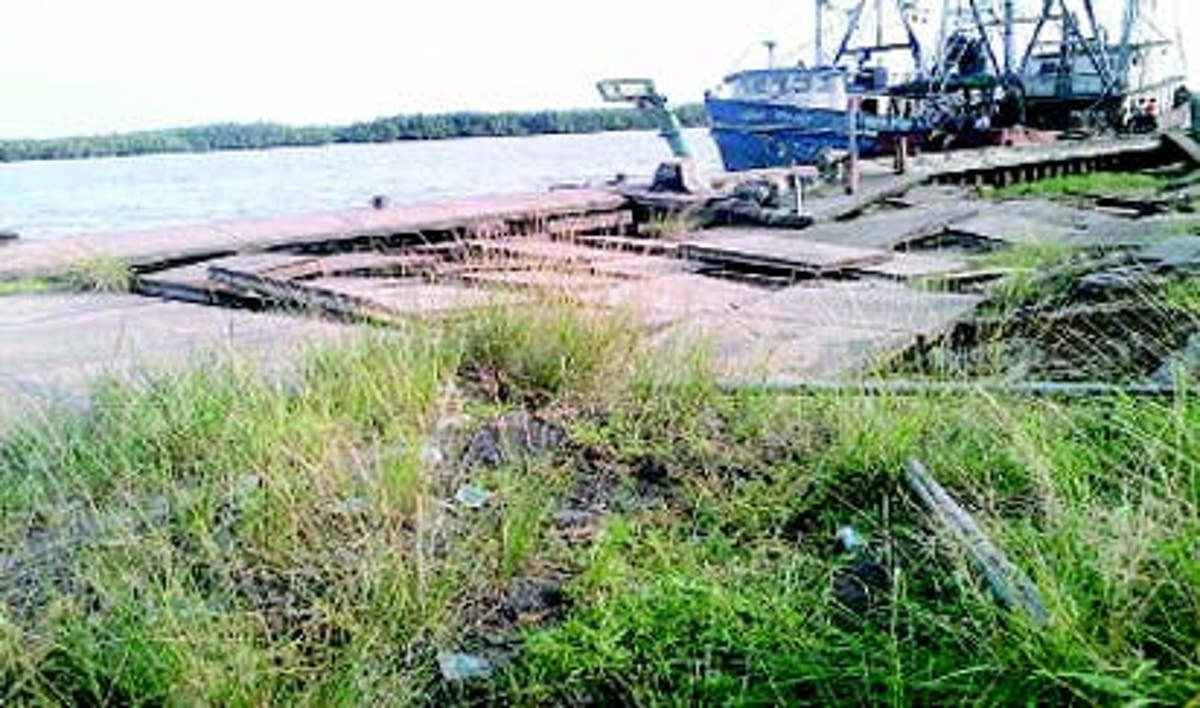 By Modupe Gbadeyanka
The federal government has promised to resuscitate the Ebughu fishing terminal located in the Mbo area of Akwa Ibom State.
This pledge was made by the Minister of Agriculture and Natural Resources, Mr Muhammad Nanono, when the Senior Special Assistant to the President on Niger Delta, Mr Ita Enang, paid him a courtesy visit last week.
Business Post gathered that the Ebughu fishing terminal, established in 1985, was last operated in 2001 and several calls by members of the community to revive the abandoned facility have not been answered.
In February 2020, the federal government had promised to look into the facility, which was built to provide onshore services to fishing vessels, but this has not been fulfiled.
A few days ago, Mr Enang appealed to the Minister to take an urgent step "in activating terminals to encourage our team and investors who are building trawlers and training Nigerians on deep-sea fishing for prawns and shrimps and other deep-sea species."
According to the aide of President Muhammadu Buhari, "much of the prawns processed in Europe for Africa and other international markets are from Nigerian territorial waters and the Gulf of Guinea."
"As at today, it is more of portfolios farmers who are able to properly document their companies that are accessing the facilities.
"It would be better to risk a few Naira than to get to a position of national food scarcity that may necessitate emergency food imports to feed our citizens and sustain production chain of feed such as the current maize situation," he added.
"We pray that your ministry does provide some inputs for rice, cassava maize, oil palm etc as grant for the farmers. While the farmers are approaching the financial institutions for other aids for the farms," Mr Enang said further.
While responding, the Minister promised that his ministry will assist in the provision of seedlings, land clearing and other technical assistance like soil mapping to ensure the success of the programme and work with relevant stakeholders to resuscitate the Ebughu fishing terminal.
He also advised stakeholders in the Federal Government Emergency Agricultural Programme in the Niger Delta region to streamline their projects and focus on areas of comparative advantage like fishing, cocoa and cassava etc.
Investors Count N11.92bn Loss in One Week at NASD Exchange
By Adedapo Adesanya
Investors at the NASD Over-the-Counter (OTC) Securities Exchange lost N11.92 billion in value last week, marred by losses recorded by a few market bellwethers.
As a result, the total value of unlisted securities on the exchange reduced to N500.32 billion from the previous week's N512.24 billion.
In the same vein, the NASD Security Index went down by 2.33 per cent or 16.61 points to close the week at 697.3 points as against 713.91 points of the preceding week.
It was observed that Niger Delta Exploration and Production (NDEP) Plc and Central Securities Clearing System (CSCS) Plc were largely responsible for the bearish outcome seen in the ninth trading week of this year on NASD.
The share price of NDEP depreciated by 7.8 per cent to settle at N270.00 per unit in contrast to the previous N292.82 per unit, while CSCS Plc lost 4.7 per cent to close at N15.72 per share versus N16.50 it ended a week earlier.
Despite the poor performance of the market last week, two companies recorded growth in their equity prices.
Friesland Campina WAMCO Plc gained 0.8 per cent to trade at N120.34 in contrast to the previous N119.43, while Acorn Petroleum Plc appreciated by 6.3 per cent to 17 kobo from 16 kobo.
On the activity chart, there was a 106.1 per cent increase in the trading value to N65.2 million from N31.6 million. The trading volume also rose in the week by 561.6 per cent to 2,449,670 units from 370,270 units, while the number of deals appreciated by 34.6 per cent to 35 deals from the previous week's 26 deals.
Acorn Petroleum Plc was the most traded securities by volume with 1.1 million units. It was followed by Industrial and General Insurance (IGI) Plc (611,050 units);  FrieslandCampina WAMCO Plc (509,904 units); Food Concepts Plc (125,000 units) and CSCS Plc (81,650 units).
However, Friesland Campina was the most active by value with N61.4 million; NDEP Plc trailed with N2.2 million; CSCS Plc with N1.3 million; Acorn Petroleum Plc with N188,496, and Food Concepts Plc with N100,000.
On a year-to-date basis, investors have traded 26.7 million units worth N667.2 million in 275 deals.