Forex Basics for Beginners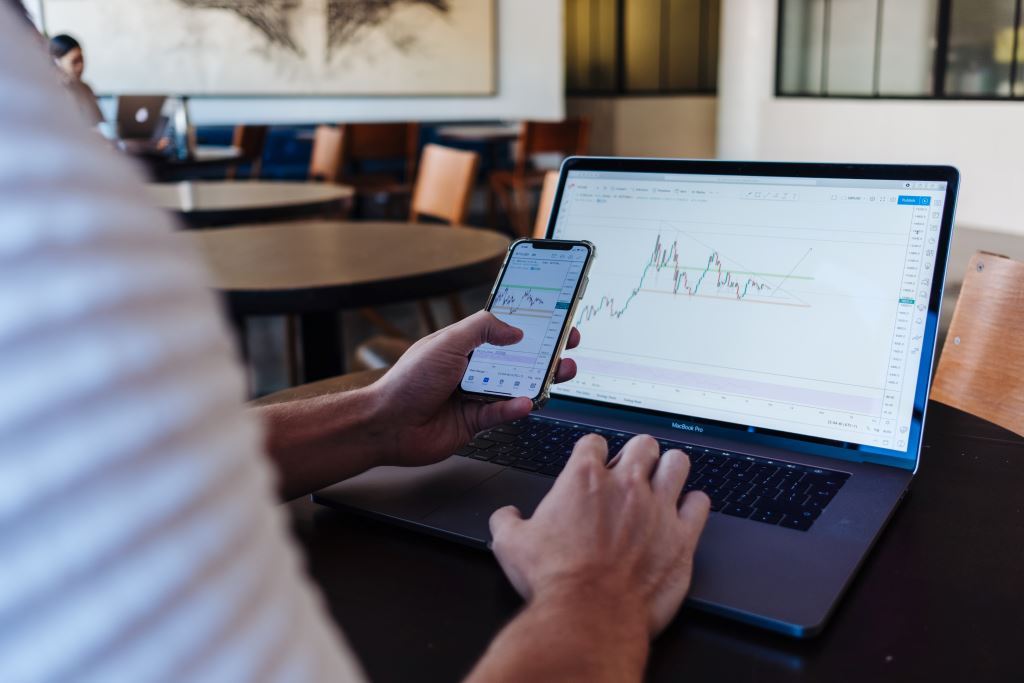 By now, you've probably heard a bit about forex. But briefly hearing people talk about it or reading articles about it isn't enough. If you've been exposed to information about forex trading but you still aren't sure what it is or what it has to offer people who want to invest their money, we're here to help.
The short guide below covers some basics about forex, and once you know more, you can more easily determine if this is a path that you'd like to take to try growing your money.
Forex Is Based Around Currencies from All Over the World
First off, forex is all about foreign exchange, or currency exchange. You're already familiar with this if you've travelled internationally and had your currency converted. For instance, if you took a trip from Australia to the United States, you probably had some of your money changed from AUD to USD so you could spend it easily while you were in the country.
Also, when you made that exchange, you likely noticed that you didn't get the same number of U.S. dollars as the Australian dollars that you had. That's because different currencies have different values when they are compared to one another. In other words, one currency might have a higher value and be worth more than the other. Well, with forex, you trade currency pairs, such as the AUD and USD, and you do it all based on how you predict the currencies will behave.
Tracking Currencies and Their Behaviors
Currencies' values fluctuate against one another, which is why forex involves trading pairs of currencies. There are a lot of currency pairs that you can choose from, but many beginners will opt to stick with currency pairs that involve major currencies like the EUR, USD, AUD, and GBP.
Basically, as a forex trader, you want to use charts and other data to see how a particular pair of currencies, such as the AUD and USD, are valued against one another. By tracking their values over time, you can get a better idea of how one currency's value looks against the other currency's value.
Your goal is to accurately predict whether a currency's value will go up or down when compared to the value of the other currency in the pair. For instance, you might predict that the AUD would increase in value over the USD, and you would make your trades based on that assumption.
When Can You Trade in the Forex Market and What Do You Need?
Now that you have a better idea of what forex is and what it basically involves, you might be wondering what you need to do to get started, and when you can do your trading. Well, the nice thing about the forex market is that it is open 24 hours a day, 5 days a week, so you have quite a bit of flexibility when it comes to determining when you will trade.
In terms of what you need to begin, it's a matter of finding a high-quality broker that offers a great trading platform that's easy to use. Once you sign up with a broker and gain access to a platform and other helpful tools, including a demo account to get the hang of things before you start trading real money, you could get going right away.
FG Moves to Improve Midstream, Downstream Operations
By Adedapo Adesanya
The federal government, through the Nigeria Midstream and Downstream Petroleum Regulatory Authority (NMDPRA), has disclosed plans to unveil six regulations on midstream and downstream operations.
The regulations are being put in place to bring clarity to the sector as well as improve business processes and ease of doing business in the sector.
According to the Authority Chief Executive (ACE) of NMDPRA, Mr Farouk Ahmed, in a statement after a meeting with the Independent Petroleum Producers Group (IPPG), said the regulations are gas pricing, environmental management plan, environmental remediation fund, decommissioning and abandonment, gas infrastructure fund, and natural gas pipeline tariff.
The ACE also informed that a Working Team chaired by Mr Ogbugo K. Ukoha, Executive Director, Distribution Systems, Storage & Retailing Infrastructure (DSSRI) was set up to review the draft regulations, engage and consult stakeholders for smooth implementation when released.
Mr Ahmed further stated that the Authority was working hard on reducing the sector's import dependency with more active efforts placed on local options.
"One of our key concerns is boosting local refining. Dangote and BUA refineries are coming on board; however, we want to see more companies investing in refineries so we can stop the importation of refined petroleum products, save our foreign earnings, create jobs and add value to the economy," he explained.
The NMDPRA boss noted and commended the gradual growth of indigenous players in local exploration and production of petroleum products. He assured of the organisation's commitment to making the business climate in the midstream and downstream conducive for local and foreign investment to thrive.
On his part, the IPPG Chairman, Mr Abdulrazaq Isa had said that the IPPG was an association of 25 indigenous Exploration and Production (E&P) companies with the vision to promote the continued development of the Nigerian Petroleum Industry for the benefit of industry stakeholders and the nation.
Mr Isa noted that timely communication with industry players was important at this time when the agency was going through a transition period, calling on NMDPRA to, as a matter of urgency, enact regulations on tariffs, domestic gas and clear license issuance modalities amongst others.
NNPC, Sahara Group Invest $300m to 'Circulate' Clean Energy in Africa
By Adedapo Adesanya
The Nigerian National Petroleum Company Limited (NNPC) and leading energy and infrastructure conglomerate, Sahara Group, have taken delivery of two 23,000 CBM Liquefied Petroleum Gas (LPG) vessels.
The delivery happened on Monday at the Hyundai MIPO Shipyard in Ulsan, South Korea, with plans to add 10 vessels in 10 years to enhance Africa's transition to cleaner fuels.
The new vessels, MT BARUMK and MT SAPET have increased NNPC and Sahara Group's joint venture investment to over $300 million, approaching the JV's $1 billion gas infrastructure commitment by 2026.
The fleet previously comprised MT Sahara Gas and MT Africa Gas. All four vessels were built by Hyundai MIPO Dockyard, a foremost global manufacturer of mid-sized carriers.
WAGL Energy Limited, the JV company between NNPC and Oceanbed (a Sahara Group Company) is driving NNPC's five-year $1 billion investment plan announced in 2021 to accelerate the decade of Gas and Energy transition agenda over the period.
Speaking on this, NNPC's GMD, Mr Mele Kyari disclosed that the order of three additional new vessels was being finalised, adding that "we have a target of delivering 10 vessels over the next 10 years. The NNPC and our partners stand out with integrity in our energy transition quest and our commitment to environmental sustainability is unwavering."
MT BARUMK and MT SAPET are WAGL and Sahara Group's injections into the JV. WAGL is shoring up its gas fleet and terminal infrastructure, while Sahara Group continues to make remarkable progress in the construction of over 120,000 metric tonnes of storage facilities in 11 African countries, including Nigeria, Senegal, Ghana, Cote d'Ivoire, Tanzania, and Zambia, among others.
Mr Kyari also said the vessels were critical to driving the Federal Government's commitment to the domestication of gas in Nigeria through several initiatives and increasing seamless supply in compliance with the mandate of President Muhammad Buhari.
The initiatives –  the LPG Penetration Framework and LPG Expansion Plan are geared towards encouraging the use of gas in households, power Generation, auto-gas and industrial applications in order to attain 5 Million Metric tonnes of LPG consumption by 2025.
"This is another epoch-making achievement for the NNPC and Sahara Group, and we remain firmly committed to delivering more formidable gas projects for the benefit of Nigeria and the entire sub-region," Mr Kyari said.
On his part, Mr Temitope Shonubi, Executive Director, Sahara Group, said: "WAGL has successfully operated two mid-sized LPG Carriers MT Africa Gas and MT Sahara Gas in the region in keeping with global standards, delivering over 6 million CBM of LPG across West Africa. With the new vessels, we are set to promote and lead Africa's march towards energy transition."
Mr Ali Magashi, Nigeria's Ambassador to South Korea who represented the Federal Government, noted that President Muhammad Buhari deserved commendation for the Petroleum Industry Act (PIA) which he said would reposition the NNPC to explore more projects with partners like Sahara Group.
BARUMK was derived from the combination of the name and initials of the late NNPC GMD, Dr Maikanti K. Baru, in fond memory of his immense support for the Gas development in Nigeria. "SAPET" is named after the Sahara – Petroci (the Ivorian National Oil Company) JV LPG Company (SAPET Energy SA.), currently constructing phase one of a 12,000MT LPG storage facility in Abidjan, with expansion plans to achieve 30,000MT in phase two. The JV emerged from WAGL's trading relationship with PETROCI, dating back to 2014.
LPG is the fastest-growing petroleum product in sub-Sahara Africa over the last decade, with forecasts indicating that LPG will grow at a 7 per cent Compound Annual Growth Rate (CAGR) over the next 15 years.
Increased uptake of LPG will reduce net Green House Gas (GHG) emissions and pressure on forest reserves, thereby increasing environmental sustainability.
Nigeria's GDP Grows 3.11% in Q1 2022 Amid Lower Economic Activity
By Aduragbemi Omiyale
The National Bureau of Statistics (NBS) on Monday said the gross domestic product (GDP) of Nigeria in the first quarter of 2022 increased by 3.11 per cent on a year-to-year basis in real terms amid lower economic activity, according to the stats office.
In the same period of last year, the GDP stood at 2.60 per cent, 0.51 per cent lower than the figures in Q1 2022 and when compared with the preceding quarter, which was the fourth quarter of 2021 at 3.98 per cent, the current GDP is 0.88 per cent lower.
However, the country's economy is recording positive growth for the sixth consecutive quarter since the recession witnessed in 2020 when negative growth rates were recorded in the second and third quarters.
In the quarter under review, aggregate GDP stood at N45,317,823.33 million in nominal terms, higher than the N40,014,482.74 million recorded in the first quarter of 2021, indicating a year-on-year nominal growth rate of 13.25 per cent.
According to the NBS, the nominal GDP growth rate in Q1 2022 was higher relative to the 12.25 per cent growth recorded in the first quarter of 2021 and higher compared to the 13.11 per cent growth recorded in the preceding quarter.
Further analysis indicated that the oil sector contributed 6.63 per cent to the total real GDP in Q1 2022, down from the figures recorded in the corresponding period of 2021 and up compared to the preceding quarter, where it contributed 9.25 per cent and 5.19 per cent respectively.
In the first three months of this year, the real growth of the sector was –26.04 per cent (year-on-year), a decrease of 23.83 per cent compared with the rate recorded in the corresponding quarter of 2021. Growth decreased by 17.99 per cent points when compared to Q4 2021 which was –8.06 per cent and on a quarter-on-quarter basis, it recorded a growth rate of 9.11 per cent in Q1 2022.
In the period under consideration, the average daily oil production of Nigeria was 1.49 million barrels per day (mbpd), lower than the daily average production of 1.72mbpd recorded in the same quarter of 2021 by 0.23mbpd and lower than the fourth quarter of 2021 production volume of 1.50mbpd by 0.01mbpd.
As for the non-oil sector, it contributed 93.37 per cent to the nation's GDP in the first quarter of 2022, higher than the share recorded in the first quarter of 2021 which was 90.75 per cent and lower than the fourth quarter of 2021 recorded as 94.81 per cent.
In Q1 2022, the non-oil sector grew by 6.08 per cent in real terms, higher by 5.28 per cent points compared to the rate recorded same quarter of 2021 and 1.34 per cent points higher than the fourth quarter of 2021.
This sector was driven in the first quarter of 2022 mainly by Information and Communication (Telecommunication); Trade; Financial and Insurance (Financial Institutions); Agriculture (Crop Production); and Manufacturing (Food, Beverage & Tobacco).
Latest News on Business Post