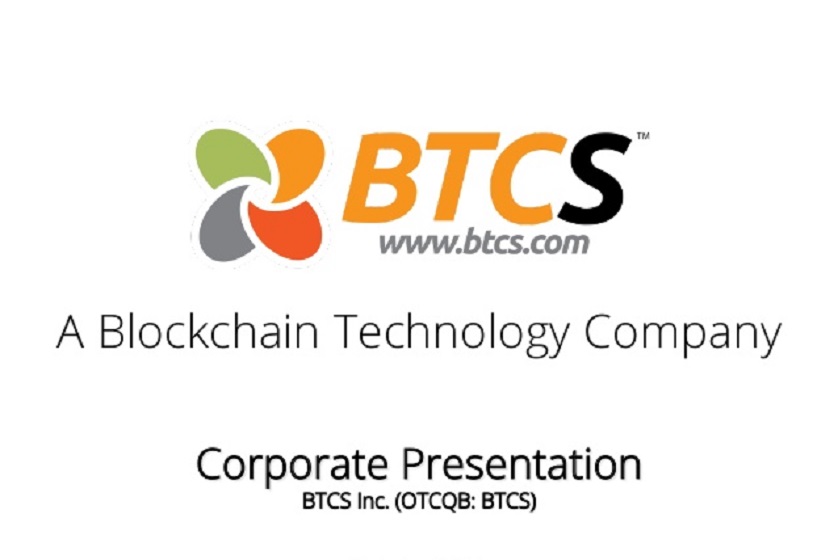 By Modupe Gbadeyanka
A blockchain technology focused company, BTCS Incorporated, has appointed Mr David Garrity, CEO of GVA Research LLC, to serve as an independent member of the board of directors.
Mr Garrity has over 25 years' experience in the financial services industry, he has held senior roles including CFO and board of director positions for both publicly held and private companies, and has extensive experience in several disciplines including operating, advisory and research, and is CEO of New York City based consulting firm, GVA Research.
"In principal and advisory roles, David has supported emerging growth companies in commercializing their services and scaling operations to benefit consumers and in the process create superior investor returns; as such, we are very excited to have him join our board of directors," stated Charles Allen, CEO of BTCS.
During 2008 and 2009, David served as CFO and Board Director at Interclick, a behavioural targeting internet advertising network. From 2007 to 2011, Interclick revenues grew organically from $7 million to $150 million (115 percent compound annual growth), making it one of the fastest growing companies listed on Nasdaq.
In December 2011, in an all-cash offer, Yahoo acquired Interclick for $270 million. At Aspen Group, owner & operator of online university Aspen University, David served as CFO and was integral to taking Aspen public, raising growth capital and developing relationships with investors, regulators and institutional clients.
David presently serves as acting CFO of Mutualink, a private company developing secure distributed networking technologies to support communications interoperability for public- & private-sector clients.
"Blockchains reduce transaction time and cost while providing superior authentication and verification," says Garrity. "These features should improve a wide range of sectors from financial services to healthcare to logistics and beyond. As such, blockchains ought to be considered fundamental to improving productivity and raising living standards globally."
David also serves on the advisory board for Venture.co Holdings, Inc. which develops financial technology and operates a funding platform for early-stage companies. David consults for The World Bank Group, on financial inclusion, mobile technology, and technology strategy for health initiatives in southern Africa. His paper on mobile money and disaster relief is published in "Technologies for Development: What is Essential?" (Springer Verlag).
"Through its proposed merger with Blockchain Group (BGL), BTCS is poised to expand into Asian markets where blockchain application development and deployment is accelerating. As such, BTCS is progressing towards being a global blockchain pioneer," says Garrity.
Prior to corporate service, David had an extensive career in investment research during which he co-founded start-up boutique firm American Technology Research and was voted a WSJ All-Star Analyst. David appears regularly on CNBC, BNN, Bloomberg, The Financial Times, Asia Times, Yahoo Finance, and other media outlets.