How Businesses Can Leverage Stock Exchange to Scale
Soaring inflation and prolonged trading inactivity due to the global lockdown left businesses with huge inventories and a cash flow problem, which also disrupted funding pipelines.
Currently, large, medium, and small businesses are sourcing funds to get their businesses back on track and pursue their growth mandate as markets open gradually.
Absa, which offers investment banking and market products through various Nigerian registered subsidiaries, namely Absa Representative Office Nigeria Limited, Absa Capital Markets Nigeria Limited, and Absa Securities Nigeria Limited, advised local businesses to tap into the ample pool of retail and institutional investors on the stock exchange to drive their growth aspirations.
According to Akinkunmi Majaro, the Head of Absa Securities Nigeria Limited, "Businesses consistently strive to grow. Therefore, continued access to cash flow and other investment resources are crucial for businesses aiming to build the competitive edge necessary to drive growth.
"Meanwhile, the global health crisis and its fallout are strong indications that access to long-term financing with fewer stringent demands is critical to staying resilient in an austere operating environment."
"The Nigeria Stock Exchange, especially, provides access to long and medium terms finance for structured businesses. Absa Capital Markets Nigeria Limited is positioned to help multinational and local businesses and a wide range of investors gain an overriding view of the capital market as well as guide investors and businesses in making wise investment and finance choices," he added.
Businesses would need long-term access to finance to strengthen operating cash flow, drive product development initiatives, enhance logistics, expand product promotion coverage, penetrate new markets as well as scale operating capacity to the pre-COVID-19 levels.
The ability of these businesses to access funds readily would positively rub off on economic growth. It would revamp the employment generating capacity of the organised private sector and subsequently impact the gross domestic product level.
Many businesses default to bank loans when they are squeezed financially. But the stringent requirements by the banks and the high-interest rate on such loans remain a big challenge that small and medium businesses sometimes find hard to surmount.
Fluctuating currency exchange rates and inflation trends have further compounded SMEs' ability to access cheap funding for their operations. It has therefore become apparent that businesses look beyond the commercial banks for their funding needs.
Traditionally, across the globe, capital markets offer an interesting opportunity for businesses that are looking to raise capital for medium to long term financing of their activities.
The stock exchange serves as a financial intermediary between investors and businesses listed on its floor. It is regarded as a trading crucible that links businesses to a large pool of local and foreign investors who are constantly searching for interesting investment opportunities.
These investors are anxious to boost their ROI and will put their monies in stocks that have favourable profit projections. The advantage for businesses on an exchange is that they can access large capital at a lower cost.
Businesses listed on the country's stock exchange, like Stanbic IBTC, MTN Nigeria, and BUA Foods, among others have an advantage in terms of access to low-cost capital to expand their operations.
BUA Foods Plc's 18 billion shares, for instance, were recently listed on the exchange at N40. The listing on the stock exchange provided a lever for the BUA Foods business to raise capital and deepen its operating capacity in the pasta, edible oil, sugar, and flour segments of the local food value chain as well as drive its export capabilities. While this move lifted the NGX Exchange (NGX's) market capitalisation to N720 billion, it yielded a capital gain of 33 per cent for investors in the first week.
MTN Nigeria had a similar remarkable run in the first month of listing. Its shares appreciated from N99 to N129.45, yielding massive gains for investors while mopping up funds for the telecommunications giant to drive its network and mobile money expansion agenda.
Meanwhile, the finance opportunities available at the stock exchange are not restricted to large businesses. Structured small-medium enterprises need funding to navigate the teething challenges in the early growth stages.
Considering how the economy is holding up and the cautious approach of traditional lenders to small businesses, it is time for the segment to explore the capital market in a bid to access long-term finance to take advantage of emerging market opportunities. This is crucial for the survival of the segment.
In fact, there are tailored platforms that meet the capital needs of the SME segment on the floor of the stock exchange. The Growth Board on the NGX provides an alternative route for well-structured small businesses with the potential for growth to list on the exchange. Businesses of all sizes can list on the stock exchange to access cheap and long term tenured equity or capital from the capital market.
As businesses reopen fully for economic activities, and the Africa Continental Free Trade Agreement gathers pace, there is hardly a better time for businesses to access the opportunities available on the stock exchange to raise cheap long-term capital for their operations.
95% of Insurance Firms Upload Data to NAICOM Server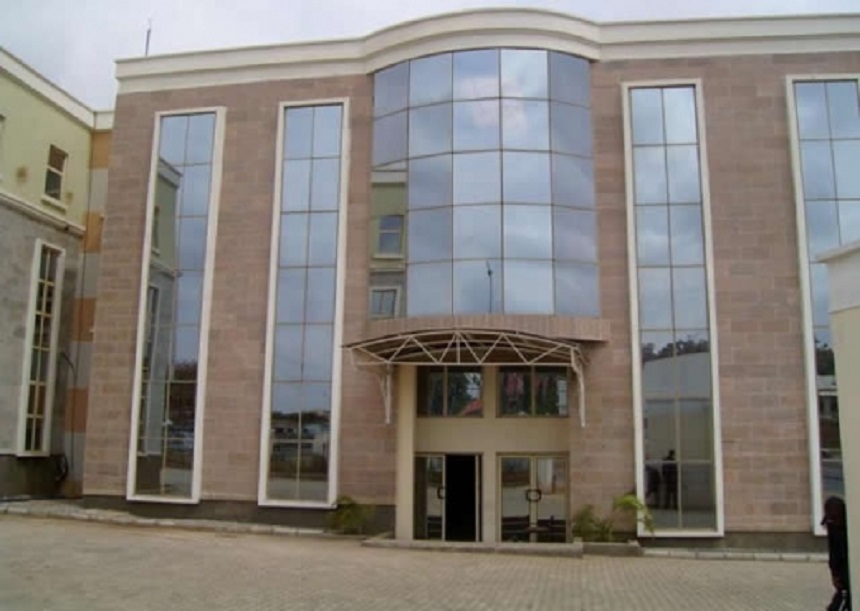 By Adedapo Adesanya
The National Insurance Commission (NAICOM) has revealed that 95 per cent of insurance operators have uploaded their data on its platform as instructed within the last one month.
This disclosure was made by the Deputy Commissioner Technical, NAICOM, Mr Sabiu Abubakar, at an event in Lagos. He added that the commission was optimistic that before the end of the third quarter, the remaining 5 per cent will meet up the deadline.
He submitted that online processing of licenses, approvals and data uploading has started for most of the operational requests of the regulated agencies, stressing that issues arising from this application are being addressed promptly and that good progress has been recorded in the uploading of data on NAICOM server.
The insurance regulator official said NAICOM has trained both its staff and the insurance institution on how they use the portal.
On his part, the Commissioner for Insurance, Mr Sunday Thomas, said the NAICOM portal is one of the initiatives the agency was pursuing its efforts to deepen the insurance market and increase the penetration to a level that is consistent with the nation's economy.
"As some of us may be aware, the Commission in July 2009, embarked on a comprehensive computerization effort tagged project e-regulation that was meant to transform its operational procedures and the conduct of its regulatory responsibilities by providing a robust, world-class ICT Infrastructure to help implement automated business processes internally and for industry-wide supervision via an integrated platform," he said.
Mr Thomas noted that prior to the development of the portal, the processing of applications required that applicants physically drop off their applications at the commission with their attendant challenges of delays in processing times, and wasted manpower hours due to back-and-forth in application processing as well as ineffective application tracking system.
He then charged those yet to do the required task to help ease operations by uploading their data.
A Thoughtful Approach to Wealth Management
By FBNQuest
Across the world, as baby boomers (aged 58-76) near and enter retirement, the attendant transfer of wealth between generations is necessitating a thoughtful approach to wealth management, instigated by common storylines such as this:
"I'm 35 years old and inherited $450,000 this year when my father passed away. I used part of the funds to buy a flat in old Ikoyi, and with the help of a financial advisor, invested the rest ($250,000) in a retirement plan.
"We set a budget so that the interest from the leftover principal could help pay my mortgage. I'm not supposed to touch the investment account…right?"
The coronavirus pandemic has also brought on triple threats to lives, livelihoods, and financial markets, causing individuals and businesses to pause and think about their financial priorities and legacy.
On the minds of wealth managers, therefore, will be a myriad of issues, including:
    Devising new ways of segmenting and serving clients across the wealth spectrum.
    Creating new and more efficient distribution channels by adopting new and enhanced technologies.
    Achieving sustainable and inclusive growth for clients.
    The fact that wealth and health needs will merge, leads to goal-based wealth platforms.
Africa: Wealth Rankings (by Country)
Where in Africa do the well-to-do reside and in what numbers? The recently released Africa Wealth Report 2022 shows that there are currently 136,000 High Net Worth Individuals (HNWIs) living on the continent, along with 5,110 multi-millionaires, 305 centi-millionaires and 21 billionaires. It also illustrates that the total private wealth in Africa currently stands at $2.1trn, an amount that is expected to rise by 38% to $3trn in the next decade.
The Future of Wealth Management
The impact of COVID-19 on wealth management organisations and investors is expected to drive both groups to position themselves to thrive in the new normal. For them, this can mean considering several of the following actions as they seek opportunity amidst uncertainty.
Millennials and the 'Great Wealth Transfer': Many young people are in line to become extremely wealthy, in what is referred to as The Great Wealth Transfer. Wealth is expected to gradually change hands from one generation to the next before the year 2030.
Without knowledge of money management, saving for the future and smart investing, Millennials could jeopardise their futures. Financial literacy tools will come into play in reinforcing areas of potential strength, such as Logic vs. Emotion (understanding how to manage money based on the risk and potential return); Frugality vs. Extravagance (adopting delayed gratification); and Saving vs. Spending (think retirement accounts, emergency funds).
Younger investors also tend to feel less confident about how to reach their investment goals, which can lead to cautious investing – an irony, as investors with a longer time frame should ideally have the latitude to take more risk.
AI, Machine Learning: Technology such as Artificial intelligence (AI) will continue to make it possible to do far more in less time, and with fewer resources, while Machine learning can help wealth managers recognise patterns, anticipate future events, and create rules – think client calculation engines, modelling and simulation, and analytics. Robo-advising, the trusted AI-driven, virtual wealth management service, will resonate strongly with the tech-savvy Millennial generation and is essential for future wealth management industry growth.
Human and Digital Hybrids: Millennials are currently between the ages of 25 and 40.  This is an extensive range. Some of them are definitely keen on self-service, but there is also an appreciable number of affluent millennials who are on the verge of making really complex decisions when they will need human interaction to add real value, through strategic planning and advice. For this group, the key is to not only take advantage of the digital space but also to intersperse it with human interactions – a hybrid scenario.
Transformational Web Delivery via Mobile: Following the initial push to move services online, wealth managers are now cementing a second stage, with a particular focus on ubiquity over-mobile. Websites will deliver an even wider range of services where clients are able to view their investments and transactions, invest in Mutual Funds directly, and place orders to purchase or sell shares, regardless of their location, and while on the go. They are also able to access research reports and insightful market data.
In conclusion
The Planning Effect
Uncertainty should not be a reason to put your future on hold or hamper your ability to grow your wealth and keep more of what you earn. Whether you seek effective funds management, long-term planning, or investment strategy, an experienced wealth management professional can help you develop a personalised plan by carefully assessing your investment preferences and risk tolerance.
CitiTrust Lifts Over-the-Counter Bourse by 0.05%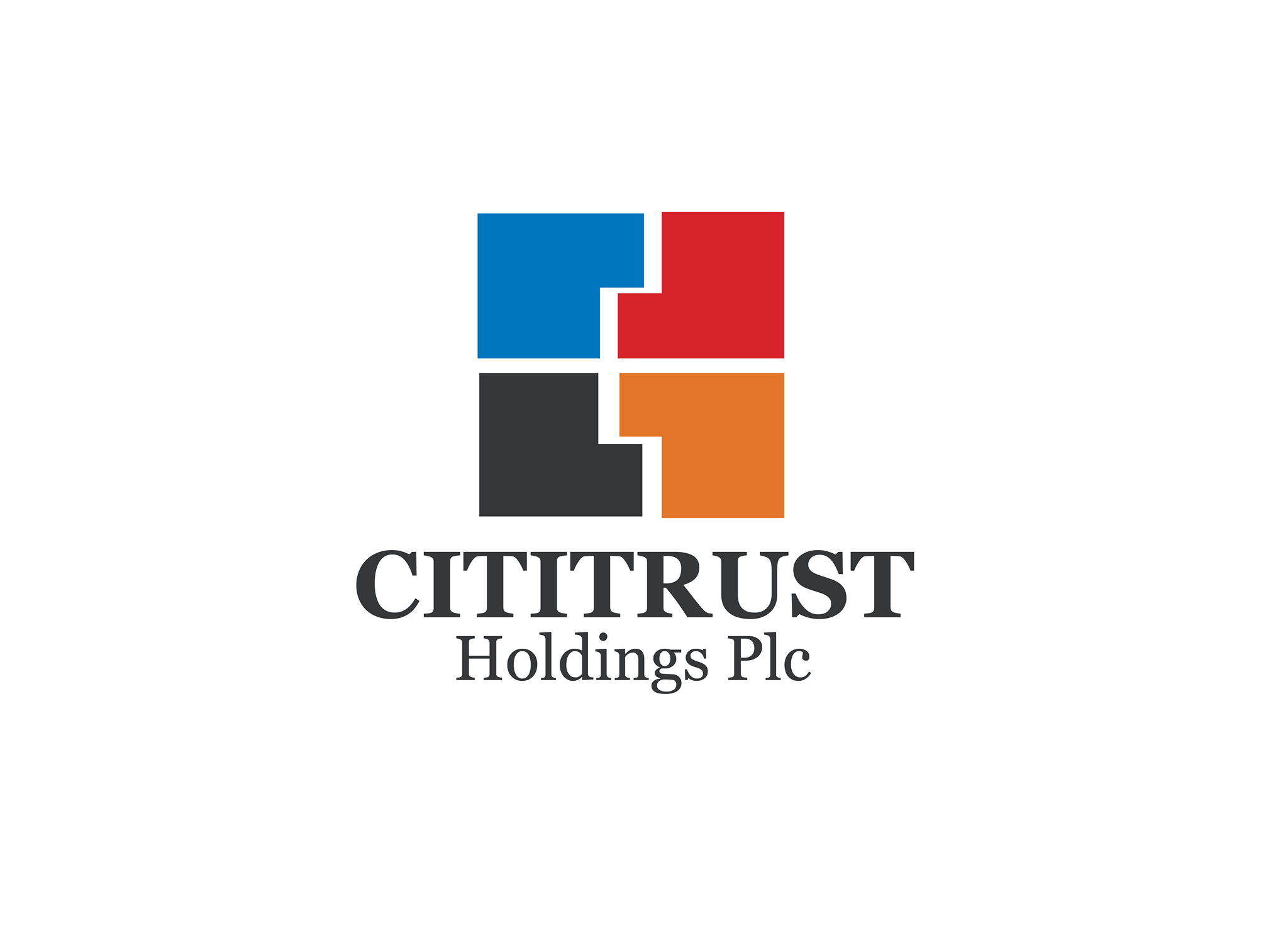 By Adedapo Adesanya
CitiTrust Holdings Plc played the central role in lifting the National Association of Securities Dealer (NASD) Over-the-Counter (OTC) Securities Exchange by 0.05 per cent on Thursday, August 11.
This raised the NASD market capitalisation by N550 million yesterday to N1.007 trillion from the previous day's N1.006 trillion as the NASD Unlisted Securities Index (NSI) went up by 0.41 points to wrap the session at 765.28 points compared with 764.87 points of the previous session.
On Thursday, the stock price of CitiTrust Holdings Plc rose by 55 Kobo to N11.90 per share from the N11.35 per share it was sold in the Wednesday session.
A look at the trading activity indicated that there was an 86.5 per cent increase in the volume of securities traded at the bourse yesterday to 111,021 units from the previous trading day's 59,538 units.
However, the value of shares transacted by market participants went down by 41.7 per cent to N2.7 million from N4.6 million just as the number of trades reduced by 43.8 per cent to nine deals from the 16 deals executed a day earlier.
AG Mortgage Bank Plc remained the most traded stock by volume on a year-to-date basis with the sale of 2.3 billion units worth N1.2 billion, (Central Securities Clearing System) CSCS Plc stood in second place with the sale of 686.5 million units worth N14.2 billion, while Food Concepts Plc was in third place with the sale of 147.8 million units valued at N128.4 million.
Also, CSCS Plc was the most traded stock by value on a year-to-date basis with a turnover of 686.5 million units valued at N14.2 billion, VFD Group Plc was in second place with the sale of 11.1 million units worth N3.3 billion, while FrieslandCampina WAMCO Nigeria Plc in third place has transacted 13.9 million units valued at N1.7 billion.
Latest News on Business Post