IITA, MEDA to Plans Sustainable Seed System for Cassava
By Dipo Olowookere
Cassava farmers and processors in Tanzania have another reason to smile as a new project to address one of their major challenges―the lack of access to clean planting material of new improved, disease-resistant varieties―is launched.
The five-year project titled Building an Economically Sustainable Seed System for Cassava in Tanzania – BEST Cassava seeks to set up an accessible and affordable commercial seed system for quality assured planting material of improved, disease-resistant varieties. It is funded by the Bill & Melinda Gates Foundation.
It will be implemented by the Mennonite Economic Development Associates (MEDA) with the Tanzanian Ministry of Agriculture, Livestock and Fisheries (MALF), and IITA in 11 regions in Tanzania.
The project was recently launched by Engineer Mathew Mtigumwe, the Permanent Secretary (PS), Ministry of Agriculture, at a ceremony in Dar es Salaam, Tanzania. It comes hot in the heels of a recent announcement of a US$1 billion partnership between Tanzania and a Chinese firm to commercialize cassava farming and processing. The PS applauded the project as he noted its timeliness in the ongoing efforts to exploit cassava's great potential to boost the income of farmers and fight rural poverty.
"The production of cassava in Tanzania is affected by two devastating diseases―cassava mosaic disease (CMD) and cassava brown streak disease (CBSD). Therefore, providing farmers access to high quality planting materials of high-yielding, disease-resistant, improved cassava varieties will allow them to exploit this new opportunity and others to unleash widespread economic impact on smallholder farmers and lead to positive ripple effects throughout the community," he said in a speech read on his behalf by Hussein Mansoor, the Director of Research and Development (DRD) in the Ministry.
MEDA's Stephen Magige, Project Manager of BEST Cassava, said that the project aims to "have a commercialized cassava seed system in place that will facilitate farmers' access to cassava planting materials of improved varieties for increased farmers' productivity and incomes".
The project will support more than 430 privately owned cassava seed entrepreneur businesses that will directly target approximately 29,000 smallholder farmers and indirectly benefit over 1 million farmers and their households.
Regina Kapinga, Head of Advocacy and Resource Mobilization, who is leading the team from the IITA side, noted that increased commitment and investment by the government in the development of the cassava seed sector will lead to improved livelihoods of smallholder farmers. The other researchers from IITA are Edward Kanju, cassava breeder, and James Legg, plant virologist.
The commercialized seed system will provide farmers access to new improved varieties developed by the national breeding program in collaboration with IITA.
"The national cassava breeding program has released new varieties which have the potential to produce more than 20 t/ha without the use of fertilizers and irrigation. These varieties also have tolerance to cassava mosaic and cassava brown streak diseases. The seed systems will ensure that they reach farmers quickly and cost effectively," said Geoffrey Mkamilo, the National Coordinator for the Root and Tuber Crops Research Program from the Ministry of Agriculture.
The project builds on the successes and lessons and the teams from three previous projects funded by the Gates Foundation launched in 2012. These are: the Cassava Varieties and Clean Seed to Combat CBSD and CMD (5CP) project led by IITA; Commercially Sustainable Quality Assured CassavaSeed System, implemented by MEDA; and the Community Action in Controlling Cassava Brown Streak Disease through the Clean Seed project led by the DRD.
Nigeria's Crude Oil Exports Jump 88.6% to N11.53trn in Six Months
By Adedapo Adesanya
Nigeria earned N11.53 trillion from the export of crude oil in the first half of 2022, according to the latest data released by the National Bureau of Statistics (NBS), jumping by 88.6 per cent compared with N6.11 trillion recorded in the first half of 2021.
In its Foreign Trade Statistics for the Second Quarter of 2022, the NBS noted that crude oil export in the first six months of 2022 accounted for 79.47 per cent of total exports in the period under review, while it also accounted for 44.62 per cent of total trades in the same period.
Giving a breakdown of crude oil exports in the first half of 2022, the NBS stated that in the first quarter of the year, crude oil valued at N5.621 trillion was exported by the country, while in the second quarter, N5.908 trillion was exported.
In comparison, in the first quarter of 2021, the NBS said Nigeria earned N2.043 trillion from crude oil exports, while in the second quarter, N4.072 trillion crude oil export sales were recorded. Furthermore, in the third and fourth quarters of 2021, Nigeria recorded crude oil export of N4.026 trillion and N4.269 trillion, respectively.
The country's statistical authority put Nigeria's total trade in the first half of 2022 at N25.843 trillion, comprising N13.001 trillion and N12.841 trillion in the first and second quarter of the year, respectively; while total export trade for the first half of 2022 stood at N14.507 trillion, with N7.1 trillion and N7.407 trillion export recorded in the first and second quarter respectively.
Specifically, the NBS reported that in the second quarter of 2022, crude oil ranked as the most exported commodity in the country, with 79.77 per cent of the country's total export.
Furthermore, the statistics agency stated that the most of Nigeria's crude oil export in the second quarter of 2022 was to European countries, with the continent purchasing Nigeria's crude oil valued at N2.737 trillion; followed by Asia, with N1.916 trillion; while countries in America purchased N861.937 billion.
Africa accounted for N355.853 billion of Nigeria's crude oil export, while N36.459 billion worth of Nigeria's crude oil was exported to Oceania.
India emerged as the highest buyer of Nigeria's crude oil, with N1.009 trillion worth of the commodity shipped to the country in the second quarter; followed by the Netherlands, with the purchase of N886.314 billion worth of Nigeria's crude oil; while N854.859 billion crude oil was exported to Spain.
Other major crude oil export destinations were Indonesia, N614.954 billion; United States, N488.356 billion; Italy, N253.817 billion; Sweden, N232.152 billion; Canada, N226.704 billion; France, N192.273 billion and Ivory Coast, N191.425 billion.
Purchasing Managers' Index Hits Five-Month High of 53.7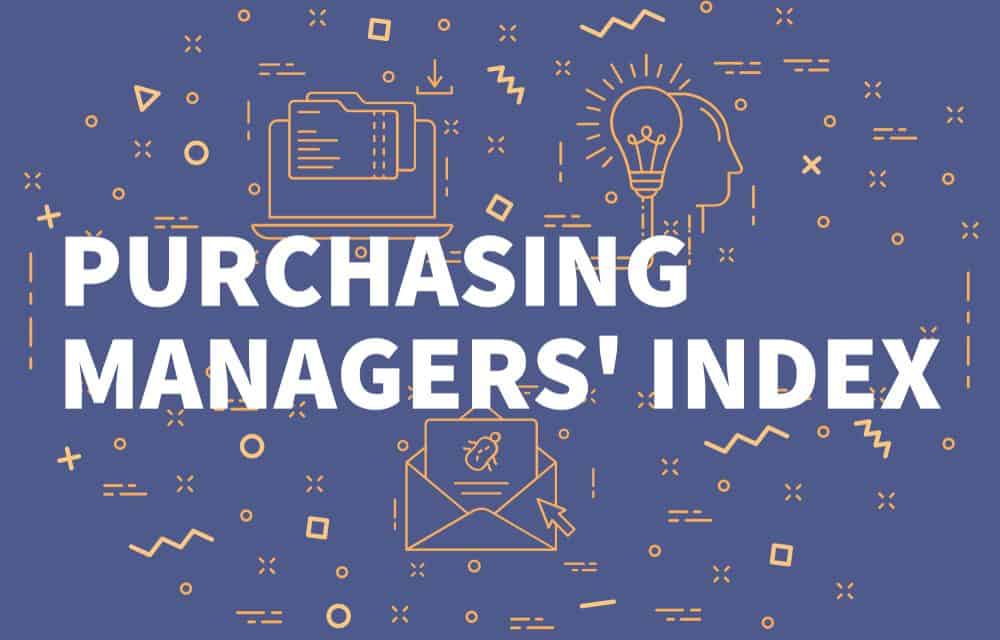 By Adedapo Adesanya
Stanbic IBTC's Purchasing Managers' Index (PMI) hit a five-month high of 53.7 points in September, up from 52.3 in August and signalling a solid strengthening in the health of the private sector at the end of the third quarter.
According to the index, the end of the third quarter of 2022 saw growth gather momentum in the Nigerian private sector.
This was corroborated by sharper rises in output, and new orders, while there were emerging signs of capacity pressures. Cost inflation largely remained elevated due to currency weakness while business confidence waned.
The headline PMI rose by 1.4 points to 53.7 points, indicating that the improvement in business conditions was the most marked since May.
Readings above 50.0 signal an improvement in business conditions, while readings below 50.0 show a deterioration.
In line with the headline figure, both output and new orders increased at sharper rates during the month. Firms often linked higher new business to rising demand, with some reporting that customer referrals had supported growth. In turn, output rose for the third month running and at the fastest pace since April.
Rising new orders, and some reports of difficulties securing the necessary funding, resulted in a renewed increase in backlogs of work during September, the first in 28 months.
Companies also increased their staffing levels and purchasing activity, largely in response to greater new business volumes.
In both cases, however, rates of expansion eased from the previous survey period. Higher purchasing activity fed through to a further accumulation of inventories.
In a statement, the lender noted that, "Purchase costs rose sharply, with anecdotal evidence often linking higher prices to currency depreciation. Meanwhile, staff costs increased at the fastest pace in three months. Panellists reported that efforts to motivate staff and help them with higher living costs had been behind salary increases.
"With overall input costs again rising at one of the sharpest rates since the survey began, Nigerian companies increased their selling prices accordingly. Although marked, the rate of charge inflation slowed sharply and was the joint-weakest in 21 months. Suppliers' delivery times continued to shorten, often as a result of strong competition among vendors. The latest shortening of lead times was marked and the most pronounced in four months.
"Despite the improving growth picture in September, firms reported waning confidence in the year-ahead outlook. Sentiment remained positive overall but was the lowest since August 2021 and among the weakest on record. Those firms that expressed optimism often mentioned business expansion plans."
Value of NASD OTC Exchange Rises by N16.09bn in Week 39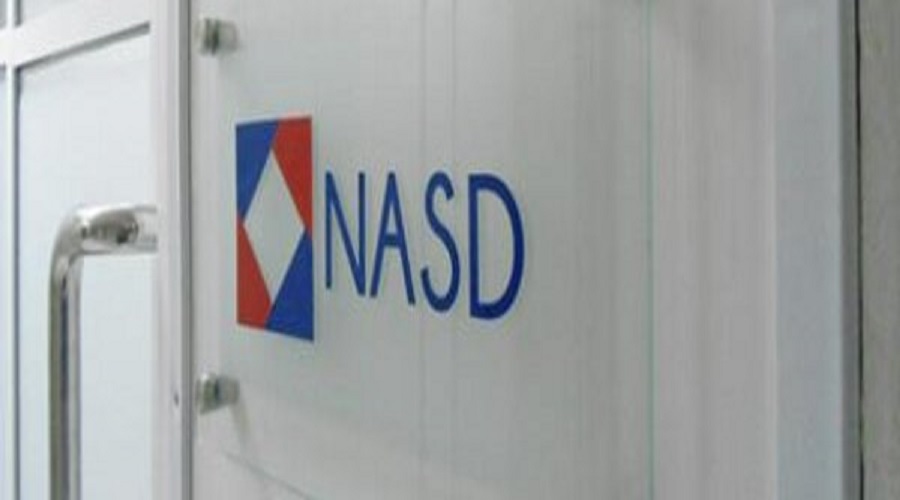 By Adedapo Adesanya
The 39th week of trading in 2022 at the NASD Over-the-Counter (OTC) Securities Exchange saw an expansion of 1.69 per cent as investors gained N16.09 billion in the five days of trading.
According to data from the bourse, the market capitalisation, which measures the value of the trading platform, grew to N968.60 trillion from the N952.51 billion it closed in week 38.
Also, the NASD OTC Securities Exchange Index rose by 12.24 points to close at 735.79 points, in contrast to the 723.56 points of the preceding week.
Business Post reports that the positive outcome for the week was influenced by three stocks led by Central Securities Clearing System (CSCS) Plc, which improved by 13.1 per cent to N14.17 per share from N12.53 per share. NASD Plc appreciated by 7.7 per cent to N14.00 per unit from N13.00 per unit, while FrieslandCampina WAMCO Nigeria Plc increased by 6.7 per cent to N78.00 per unit from N73.00 per unit.
In the week, the share price of Niger Delta Exploration & Production (NDEP) Plc went down by 6.5 per cent to N186.00 per unit from N199.00 per unit.
As for the activity level, the value of trades went down by 65.1 per cent to N52.8 million from N151.3 million, while the volume of transactions decreased by 97.8 per cent to 571,164 units from 25.3 million units, with the number of deals rising by 8.7 per cent to 50 deals from the preceding week's 46 deals.
NDEP Plc was the most active stock by volume in the week with the sale of 226,728 units, followed by NASD Plc with 202,500 million units, CSCS Plc transacted 80,380 units, FrieslandCampina WAMCO Nigeria Plc recorded 36,808 units and 11 Plc traded 22,168 units.
In terms of value, the most traded stock was also NDEP with N42.3 million, followed by 11 Plc with N3.8 million, NASD Plc exchanged N2.8 million, FrieslandCampina WAMCO Nigeria Plc traded N2.7 million, while CSCS Plc traded N1.5 million.
on a year-to-date basis, investors have transacted 3.5 billion units of securities worth N26.7 billion in 2,169 deals.
Latest News on Business Post