ImaliPay Raises $3m to Expand Services in Nigeria, SA, Kenya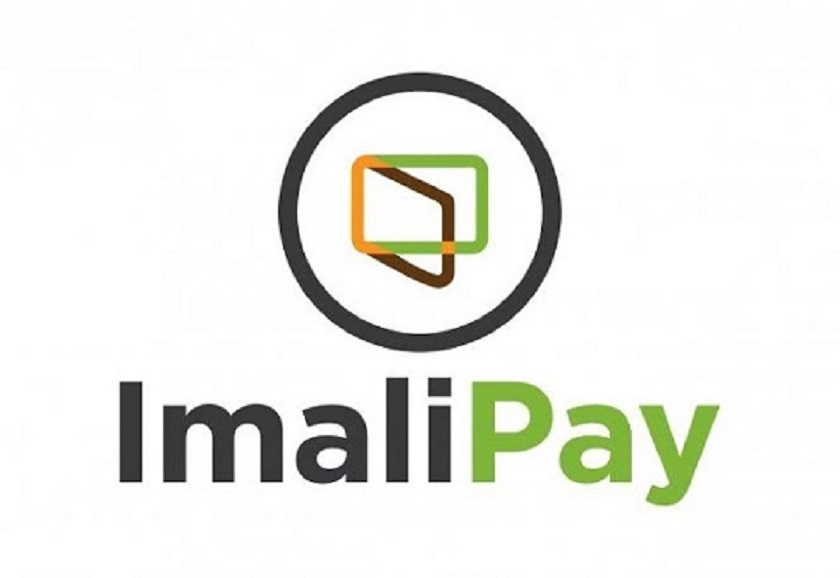 By Adedapo Adesanya
Nigerian gig economy fintech startup, ImaliPay, has raised a $3 million seed round to deepen its financial services infrastructure across Nigeria and its other Sub-Saharan present markets – Kenya and South Africa.
The seed round includes participation from Leonnis Investments, a follow-on from Ten 13, as well Uncovered Fund, MyAsia VC, Sajid Rahman, KSK Angels, Jedar Capital, and Logos Ventures.
Others include Plug N Play Ventures, Untapped Global, Latam Ventures, Cliff Angels, Chandaria Capital, Changecom, and other angels from Serbia, Kenya and Norway.
Co-founded in 2020 by Mr Tatenda Furusa and Mr Sanmi Akinmusire, ImaliPay offers both new and existing gig workers or freelancers the ability to seamlessly save their income and receive in-kind loans through a buy now, pay later model tied to their trade.
The startup raised some funding in March 2021 and launched in South Africa in December having initially been active in Nigeria and Kenya. The undisclosed amount of pre-seed funding was used to scale its customer base, with the round led by Australian venture capital firm TEN13, which has also invested in the likes of Chipper Cash and Bookipi.
Other investors included in the raise were FINCA Ventures, Optimiser Foundation, Mercy Corps Ventures, Changecom, and angels from Nigeria, Kenya, Norway, and the United Kingdom (UK).
This new raise, which is a combination of debt and equity, comes after ImaliPay saw impressive traction following partnerships with Bolt, Glovo, SWVL, Amitruck, Safeboda, Gokada, and Max.ng.
It has now processed over 200,000 transactions and has seen 60X growth in the number of users of its platform.
It also collaborates with some of Africa's largest licensed payment providers, such as Flutterwave, Paystack and Cellulant. On the merchant side, partners include Lami, Britam, Sanlam, Mycover genius, Cowrywise, Cornerstone, Ola Energy, Total Energies, Ti-Auto Corporation, and HiFI Corporation.
Speaking on the raise, co-founder, Mr Akinmusire said, "Our seed funding will go towards bringing on key recruits, improving technology and exploring new markets."
On his part, Mr Furusa said, "Our drive to start and keep ImaliPay soaring is firmly rooted in the impact we would like to make in fostering financial security in the gig economy, serving the underbanked and walking them through a tailored journey of financial inclusion. Having strong partners and investors around the table is a show of good faith that we are building key services for the future of work."
Speaking for the investors, Mr Stew Glynn, co-founder and managing partner at Ten13, "Fuelling disruptive startups and building ecosystems is the heartbeat of our investment model at Ten13, we're excited to follow on and be part of ImaliPay's journey as they re-shape the future of financial services for the African gig economy."
Market Gains 0.12% on Interests in Guinness, FBNH, Cadbury Nigeria
By Dipo Olowookere
Interests in the shares of Guinness Nigeria, Cadbury Nigeria, FBN Holdings and others lifted the Nigerian Exchange (NGX) Limited by 0.12 per cent on Friday.
From analysis of the trading data, the consumer goods, banking and energy sectors saw significant bargain hunting activities during the session, leaving their respective index closing higher by 0.57 per cent, 0.41 per cent, and 0.03 per cent.
However, the insurance counter witnessed a pocket of profit-taking as its index went down by 0.09 per cent, while the industrial goods sector closed the way it opened for the session.
When the bourse finish for the day, the All-Share Index (ASI) was up by 59.33 points to settle at 49,024.16 points compared with the previous day's 48,964.83 points as the market capitalisation finished N32 billion higher to N26.452 trillion from N26.420 trillion.
The market breadth was positive yesterday, with 17 price gainers and 10 price losers, indicating a strong investor sentiment.
RT Briscoe appreciated by 9.68 per cent to trade at 34 Kobo, May and Baker rose by 9.63 per cent to N4.10, Guinness Nigeria improved by 9.29 per cent to N82.90, Jaiz Bank climbed higher by 8.43 per cent to 90 Kobo, and UPDC expanded by 8.42 per cent to N1.03.
At the other side of the table, Ikeja Hotel was on top after its value crashed by 9.68 per cent to N1.12, Sovereign Trust Insurance fell by 6.90 per cent to 27 Kobo, NAHCO dropped 3.51 per cent to sell for N5.50, UPDC REIT went down by 3.13 per cent to N3.10, and Neimeth depreciated by 2.10 per cent to N1.40.
Business Post reports that the level of activity improved on the last trading session of the week as the trading volume, value and number of deals increased by 61.58 per cent, 65.96 per cent and 3.67 per cent, respectively.
This was because investors transacted 356.7 million shares worth N3.7 billion in 3,219 deals as against the 220.8 million shares worth N2.3 billion transacted on Thursday in 3,105 deals.
Nigeria at 62: Buhari Says Borrowing Necessary for Growth
By Adedapo Adesanya
In what would be his last Independence Day address, President Muhammadu Buhari, on Saturday, defended his government's borrowing policy, describing it as a necessary step to provide the infrastructure that would expand opportunities for the growth of the Nigerian economy.
Mr Buhari stated in the address to the country on October 1, 2022, that, "The federal government is already expanding port operations to ensure that they provide opportunities for the growth of the Nigerian economy.
"We have also continued to accelerate our infrastructure development through serviceable and transparent borrowing, improved capital inflow & increased revenue generation by expanding the tax bases and prudent management of investment proceeds in the Sovereign Wealth Fund.
"To further open up our communities to economic activities, we have continued to boost our railway infrastructure with the completion of a good number of critical railways and at the same time rehabilitating as well as upgrading obsolete equipment."
The President also noted that no village in the country was left behind in the regime's Social Investment Programmes such as N-Power, trader-moni, market moni, etc.
"I am pleased to inform my fellow citizens that besides our emphasis on infrastructural development with its attendant opportunities for job creation, employment generation and subsequent poverty reduction, our focused intervention directly to Nigerians through the National Social Investment Programme is also yielding benefits.
"There is hardly any ward, village or local government in Nigeria today that has not benefited from one of the following: N-Power, trader-moni, market moni, subsidized loans, business grants or Conditional Cash Transfers.
"All the programmes mentioned above along with various interventions by the National Social Investment Programme, direct support to victims of flooding and other forms of disasters have provided succour to the affected Nigerians," Mr Buhari said.
He also promised Nigerians that he would ensure free and fair elections come 2023 and called for more youth and women participation in the electoral cycle.
He said, "Having witnessed at close quarters the pains, anguish and disappointment of being a victim of an unfair electoral process, the pursuit of an electoral system and processes that guarantee the election of leaders by citizens remains the guiding light as I prepare to wind down our administration.
"You would all agree that the recent elections in the past two years in some states, notably Anambra, Ekiti and Osun and a few federal constituencies, have shown a high degree of credibility, transparency and freedom of choice with the people's votes actually counting. This I promise would be improved upon as we move towards the 2023 general elections," he said.
CSCS, NASD Lifts Unlisted Stock Market by 0.61%
By Adedapo Adesanya
The final trading session on the NASD over-the-counter (OTC) Securities Exchange in September 2022 ended on a positive note on Friday, with the bourse closing 0.61 per cent lower.
Business Post reports that the bullish performance was buoyed by the rise in the share prices of Central Securities Clearing System (CSCS) Plc and NASD Plc.
Consequently, the market capitalisation of the unlisted stock market increased by N5.83 billion to close at N968.60 billion versus Thursday's N962.77 billion as the NASD Unlisted Securities Index (NSI) expanded by 4.44 basis points to end the day at 735.79 points as against the 731.35 points it recorded in the previous session.
Yesterday, CSCS Plc improved by N1.07 to sell at N14.17 per share compared to the N13.10 per share of the preceding session, while NASD Plc gained N1 to close at N13.00 per unit in contrast to the preceding day's N14.00 per unit.
But the bullish trend did not extend to the activity chart as the volume of securities traded by investors decreased by 55.1 per cent to 105,440 units from the 725,984 units transacted a day earlier.
In the same pattern, the value of transactions went down by 96.1 per cent to N1.6 million from N41.5 million, while the number of deals increased by 50 per cent to six deals from the four deals recorded on Thursday.
At the end of the session, AG Mortgage Bank Plc remained the most traded stock by volume (year-to-date) with 2.3 billion units valued at N1.2 billion, CSCS Plc stood in second place with 687.6 million units valued at N14.3 billion as Mixta Real Estate Plc was in third place with 178.1 million units valued at N313.4 million.
CSCS Plc was also the most traded stock by value (year-to-date) with 687.6 million units worth N14.3 billion, VFD Group Plc was in second place with 27.7 million units valued at N7.4 billion, and FrieslandCampina WAMCO Nigeria Plc was in third place with 14.3 million units worth N1.7 billion.
Latest News on Business Post