Investors Trade Three Billion Shares Worth N40b in Five Days
By Dipo Olowookere
On the floor of the Nigerian Stock Exchange (NSE) last week, investors traded a total of 3.079 billion shares worth N39.990 billion executed in 23,086 deals.
This was in contrast to a total of 2.170 billion equities valued at N39.087 billion transacted the previous week in 24,657 deals.
According to data released by the market regulator, the Financial Services Industry (measured by volume) led the activity chart with 2.288 billion shares valued at N29.585 billion traded in 13,188 deals; thus contributing 74.30 percent and 73.98 percent to the total equity turnover volume and value respectively.
The Oil and Gas Industry followed with 386.811 million shares worth N1.273 billion in 1,573 deals, while the third place was occupied by Consumer Goods Industry with a turnover of 205.245 million shares worth N5.803 million in 4,959 deals.
Trading in the top three equities namely; Access Bank, Capital Oil and Zenith Bank measured by volume accounted for 1.677 billion shares worth N20.413 billion in 2,476 deals, contributing 54.48 percent and 51.05 percent to the total equity turnover volume and value respectively.
Also during the week, the All-Share Index and market capitalization appreciated by 0.68 percent to close the week at 43,167.86 points and N15.508 trillion respectively.
Similarly, all other indices finished higher during the week with the exception of the NSE Premium, NSE ASeM, NSE Banking and NSE Insurance Indices that depreciated by 0.25 percent, 1.76 percent, 1.08 percent and 0.74 percent respectively.
In addition, 45 equities appreciated in price during the week, higher than 38 of the previous week, while 40 shares declined in price, lower than 45 equities of the previous week, and 87 equities remained unchanged lower than 89 equities recorded in the preceding week.
Also traded during the week were a total of four units of Exchange Traded Products (ETPs) valued at N22,400 executed in one deal, compared with a total of 50,547 units valued at  N4.593 million transacted the previous week in 12 deals.
Furthermore, a total of 2,823 units of Federal Government Bonds valued at N2.642 million were traded in the week in 21 deals, compared with a total of 6,574 units valued at N6.332 million transacted a week earlier in 31 deals.
Flutterwave Unveils e-Commerce Platform for SME Growth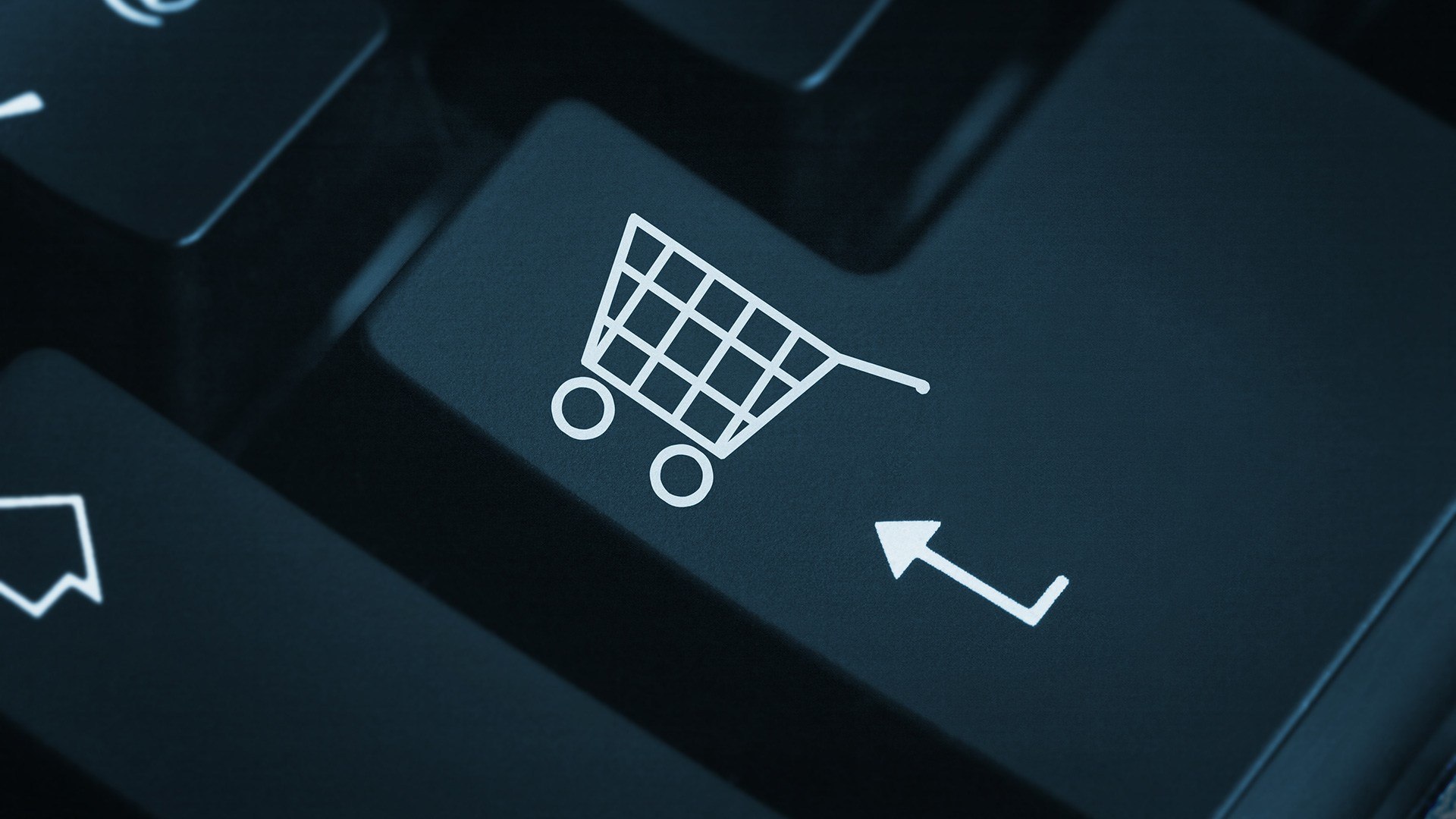 By Aduragbemi Omiyale
A new e-commerce platform to scale the growth of Small and Medium Enterprises (SMEs) has been introduced by Flutterwave, Africa's leading payments technology company.
The new platform called Flutterwave Market is an extension of the Flutterwave Store service that will bring together a collection of merchant stores in one place.
A statement issued by the company said Flutterwave Market brings e-commerce a step closer to the brand's merchants and their customers.
The aim of the new Flutterwave Market is to help merchants reach new customers and ultimately increase sales and revenue. This will not only make it easier for customers to shop from a range of Flutterwave Store merchants but will also enable customers to seamlessly shop across a variety of products from different businesses at their convenience.
The Flutterwave Market will display Flutterwave stores across various product categories and countries. It will include features such as product search, category display and country filter to help enhance the shopping experience.
The solution will display product categories such as men and women's fashion, beauty and food—in line with the preferences of most shoppers on Flutterwave Store. Shoppers will be able to order products and have the products delivered at their preferred locations, the firm said.
Recent data from Statista shows that as of 2020, the number of digital buyers in Africa experienced an increase to 281 million. The number of e-commerce users in the continent is also estimated to grow significantly, reaching over 334 million in 2021. By 2025, they could be roughly 520 million, almost doubling the number in 2019.
"This is an exciting next chapter for the Flutterwave brand, and we're excited to introduce this new marketplace experience to our merchants worldwide," said Olugbenga 'GB' Agboola, Founder and Chief Executive Officer of Flutterwave. "Flutterwave Market is a fully functional e-commerce service that serves as a megastore where buyers can purchase a variety of goods from multiple sellers under one roof."
"Since the successful launch of Flutterwave Store, we have listened to our customers and acted on what they need to scale their businesses. Launching the new marketplace will transform their business, taking it to the next stage of growth. Flutterwave Market is for us a way to create endless possibilities for our Flutterwave Store users. We're not merely aggregating existing stores, we're positioning them to make more sales," he added.
Flutterwave Store was launched in April 2020 with the aim of keeping the lights on for small businesses following lockdown due to the Covid-19 pandemic across various countries. The e-commerce solution has grown to over 30,000 businesses to date while adding features like discount codes and multiple product uploads. The Flutterwave Market provides an additional opportunity for shoppers to discover and shop from these businesses as opposed to only following their store link.
Methods of Trading Bitcoin like a Pro
Read this article to learn how to trade Bitcoin like a Pro. Know more about mining, investing without holding and other helpful info.
Smart Ways to Trade Bitcoin
Bitcoin started a rollercoaster of ups and downs in the last few months. Once it got down, the crypto world was flooded with small prices and huge losses that affected millions of investors. So, which are the smartest ways to trade Bitcoin, and how does it work?
Understanding How Blockchain Work
Before starting to invest in Bitcoin, traders should know what blockchain is, and how it works. It is a decentralized system distributed across a network infrastructure that consists of blockchains used to store and transfer information in a way that assures the immutability of data.
Not to say that the blockchain is not controlled by a specific institution but only by its members. The users that compile the info into cryptographic data sets and make a new block will receive a small compensation when mining cryptocurrencies like Bitcoin. This can be a fraction of a Bitcoin or one or more coins, depending on how much an individual can mine.
Investing Without Holding Bitcoin
Investing money in companies that hold cryptocurrencies like Bitcoin is a smart move. As the price of this coin has been volatile for the last 3 months, investors have barely made a profit. Also, most of them don't know the future of cryptocurrency and some may be afraid to invest in this period. To minimize losses, buyers can take a closer look at stocks that accept Bitcoin as a payment method. The most popular 5 stocks that meet this criterion are Silvergate, Mogo, Coinbase, PayPal, and Square INC.
Another way to invest without holding is putting money into a related Bitcoin Fund like Grayscale Bitcoin Trust. This fund will make investors' jobs easier as it doesn't require a crypto wallet to make transactions. Therefore, traders have the option to buy Bitcoin easier but this does come with a 2% tax.
Now that you understand how blockchain works, how to invest without holding, there is one more thing to know about Bitcoin, and that's how versatile and useful it could be for lots of niches. For instance, you would be surprised to find out that South African gambling websites use cryptocurrencies as a payment method. To find the best ones, there are comparison sites that inform which bitcoin casinos are safe, secure, and legal. They are specialists who analyze everything you'll need to know from bonuses, transfers, and security criteria. Who knew?
Mining Bitcoin
For those who don't know, the region of the Caucasus is a hotspot for miners as it comes with regulatory freedom and cheap operations. These two elements are the main attractor for people who are not only mining Bitcoin but other cryptocurrencies too. But not all investors can move abroad and mine in a more favourable context. Starting this crypto activity implies costs, time, and patience.
It is much safer to mine than to buy Bitcoin. Beginners can start to learn how to do that at home, with their PC or smartphone, but they won't earn a fortune. Moreover, those who want to see higher returns, have to build a customized computer with a powerful GPU, and power supply units. An affordable setup could reach up to $1,500 or more.
Buying Fractions of Bitcoin
Traders can buy a fraction of a Bitcoin if they don't want to acquire it at full price. Even 1 satoshi (0.0000001 BTC) is enough to have it stored in a crypto wallet. Although the market is unpredictable, lots of people believe in Bitcoin and other cryptocurrencies and invest regularly.
Beginners should know that they don't need fortunes to start and invest, even $10.00 can purchase a part of Bitcoin. Once traders think about a budget, all they need to do next is to find a wallet to store their assets. Some of the best ones you can find on the market right now are MetaMask, Coinbase, or Robinhood.
Investing in Bitcoin isn't too hard for those who take a moment to find the right way to do it. From buying fractions to mining or investing in stocks that accept Bitcoin, there are lots of methods to choose from. The market has lots of apps to download for free and even PRO versions to trade with carrying no extra costs. As a final piece of advice, make sure to choose a wallet that boosts security, safety and comes with updated prices of Bitcoin before starting to trade.
FrieslandCampina Lifts Over-the-Counter Bourse by 0.17%
By Adedapo Adesanya
The NASD Over-the-Counter (OTC) returned to the positive zone as a bullish price movement from FrieslandCampina WAMCO Nigeria Plc on Monday, November 29 lifted the bourse by 0.17 per cent.
The milk-producing company closed the first session of the week with a 1.3 per cent or N1.58 gain to quote at N121.00 per unit compared with the previous closing rate of N119.42 per unit.
This jerked up the market capitalisation of the OTC bourse by N1.02 billion to N616.44 billion from N615.42 billion and pushed the NASD Unlisted Security Index (NSI) higher by 1.23 points to wrap the session at 746.13 points compared with 744.90 points recorded at the previous session.
However, there was a price loser at the market yesterday and this was Food Concepts Plc, which lost 0.2 per cent or 9 kobo to close 81 kobo per share as against the previous 90 kobo per share.
During the trading day, the total value of stocks transacted by investors rose by 4,037.8 per cent to N2.7 million from the N65,088 recorded last Friday, while the volume of securities traded at the bourse increased by 114,309.7 per cent as 329,500 units, exchanged hands in contrast to the 288 units traded at the preceding session, with the number of deals increasing by 50.00 per cent to three deals from the previous session's two deals.
At the close of business, Food Concepts Plc closed as the company with the highest volume of traded stock (year-to-date) with 11.4 billion units of its shares worth N14.4 billion. The second was Lighthouse Financial Service Plc with 1.1 billion units valued at N546.1 million, while the third was Geo Fluids Plc with a turnover of 1.0 billion units worth N700.1 million.
In terms of value, Food Concepts Plc was also the most traded stock with the sale of 11.4 billion units of its securities for N14.4 billion. It was followed by Nigerian Exchange (NGX) Group Plc with 456.5 million units worth N9.2 billion, and VFD Group Plc with the sale of 10.4 million units for N3.5 billion.
Latest News on Business Post