June 2021 Allocation to FG, States, LGs Drops to N605.96bn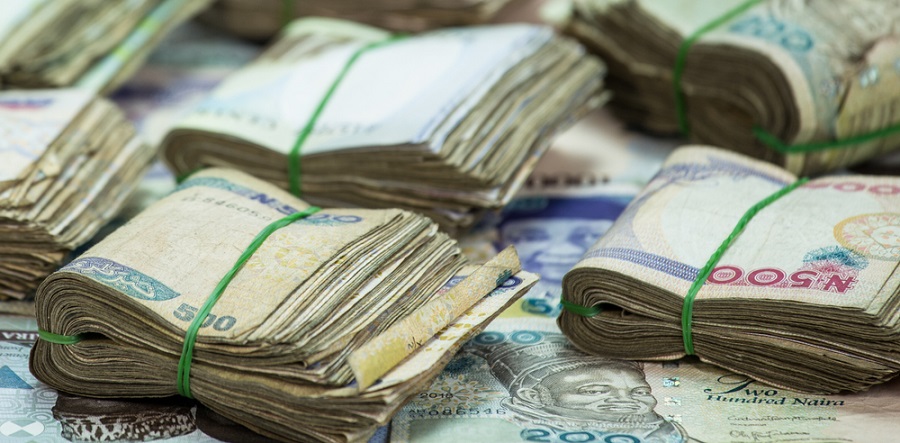 By Adedapo Adesanya
The federal government, the 36 states of the federation and the 774 local government areas shared the sum of N605.96 billion from the revenue generated in May 2021.
This was disclosed by the Federation Accounts Allocation Committee (FAAC) in a communique released on Thursday after its meeting held via virtual conferencing.
Business Post reports that the amount shared by the three tiers of government for the June 2021 allocation was lower than the N616.9 billion disbursed last month.
Giving a breakdown of the disbursement, the committee explained that from the inclusive cost of collection to Nigeria Customs Service (NCS), Department of Petroleum Resources (DPR) and Federal Inland Revenue Service (FIRS), the federal government received N242.1 billion, the states received N194.2 billion, while the local government councils got N143.7 billion.
The nine oil-producing states of Delta, Akwa-Ibom, Bayelsa, Rivers, Edo, Ondo, Imo, Abia and Lagos all received N26.9 billion as a 13 per cent derivation of mineral revenue.
The communique issued by the FAAC at the end of the meeting indicated that the gross revenue available from the Value Added Tax (VAT) for May 2021 was N181.1 billion as against N176.7 billion achieved in the preceding month of April 2021. This resulted in an increase of N4.368 billion.
The distribution is as follows; federal government got N25.3 billion, the states received N84.2 billion and local government councils received N58.9 billion.
The distributed statutory revenue of N428.198 billion received for the month was lower than the N497.385 billion received for the previous month by N69.197 billion, from which the federal government received N175.5 billion, states got N89.0 billion, while the LGs got N69.6 billion, and the 13 per cent mineral derivation handed to the nine oil states amounted to N24.666 billion.
The communique also revealed that Companies Income Tax (CIT), and Oil and Gas Royalties, Import and Excise Duty decreased in the month, meaning only VAT increased in the month under review, although marginally.
The communique, however, disclosed that total revenue distributable for the current month inclusive of gross statutory revenue of N357.9 billion, VAT of N168.4 billion, solid mineral revenue of N7.9 billion, exchange gain of N1.7 billion and augmentation from oil and non-oil revenue of N50 billion and N20 billion respectively brought the total distributable revenue to N605.958 billion.
Brent Crude Sells at $74 Amid Tight Supplies Forecasts
By Adedapo Adesanya
The price of the Brent crude finished higher by 31 cents or 0.42 per cent on Friday to sell at $74.10 per barrel as expectations remained that supply will continue to be tight through the year.
On its part, the United States West Texas Intermediate (WTI) crude grew by 16 cents or 0.22 per cent to trade at $72.07 per barrel.
For the week, Brent gained 0.7 per cent after declining for three consecutive weeks, while WTI rose 0.4 per cent after falling for two weeks.
Both benchmarks slumped about 7 per cent on Monday but pared those losses, with investors expecting demand to stay strong and the market to receive support from falling oil stockpiles and rising vaccination rates.
Market analysts noted that despite the expansion in oil supply, the market will remain slightly undersupplied until the end of the year.
This is expected to happen after the deal between the Organisation of the Petroleum Exporting Countries (OPEC) and allies, collectively known as OPEC+ to add back 400,000 barrels per day each month from August till December.
The market is counting on the fact that the OPEC+ increase will not be enough to keep the market balanced and inventories in the United States and across some developed countries would continue to fall.
Data from the Energy Information Administration (EIA) released Wednesday revealed a weekly increase in US crude supplies, following eight straight weeks of declines.
Meanwhile, there are concerns that rising global Delta variant infection rates of the coronavirus could undermine the current economic rebound.
Also, oil rigs rose by seven to 387 this week, their highest since April 2020 and for the fourth week in a row, implying a production increase ahead.
Meanwhile, the Bank of America has joined other analysts to give a bullish outcome for crude, noting that Brent will hit $100 per barrel next year.
"We still think the OPEC+ driven dip in crude and distillate prices is a buying opportunity and project Brent will hit $100 a barrel next year, with distillates tagging along for the ride," it said in a note.
Morgan Stanley had forecast that global benchmark Brent will trade in the mid to high-$70s per barrel for the remainder of 2021 while Barclays raised its 2021 oil price forecast by $3 to $5 to average $69 a barrel.
Africa Prudential Suffers Decline in H1 2021 Revenue, Profits
By Dipo Olowookere
The first half of 2021 was not good for Africa Prudential, the company's financial statements released on Friday and analysed by Business Post has shown.
The top and bottom lines of the results depreciated in the first six months of the year, with the revenue generated going down to N1.7 billion from N1.9 billion in the same period of 2020.
The results revealed that revenue from contracts with customers went down by 12 per cent to N517.7 million from N590.7 million due to a significant renegotiation of fees rate by customers along with its corporate actions revenue lines as well as slow sign off of contracts within the period in digital consultancy.
Also, the interest income decreased to N1.2 billion from N1.3 billion as a result of a decline in interest on loans and advances and a nil income on treasury bills relative to HY 2020.
However, the other income improved to N86.3 million from N23.8 million and this was largely buoyed by withholding tax credit notes recovered, which raked in N65.8 million for the company. In H1 2020, there was no provision for this item. Also, the dividend income recorded in the first half of this year waned to N9.3 million from N21.2 million last year.
In the period under review, Africa Prudential said personnel expenses gulped N287.6 million, lower than N318.2 million of last year and this was due to a slice in wages and salaries to N264.1 million from N291.0 million in the period.
However, the other operating costs rose to N450.4 million from N323.0 million as a result of an increase in professional fees, directors fees and other emoluments, legal and professional expenses, amongst others.
On the bottom line, the company posted a profit before tax of N972.3 million, lower than the N1.2 billion achieved in the first half of last year, while the profit after tax went down to N827.6 million from N1.1 billion on account of the business considerations around revenue and operating cost, with the Earnings Per Share (EPS) declining to 41 kobo from 54 kobo in H1 2020.
Market Rises 0.21% as Appetite for Total Nigeria Shares Persists
By Dipo Olowookere
The interim dividend proposed by the board of Total Nigeria and the news of the settlement of the dispute between Oando Plc and the Securities and Exchange Commission (SEC) is starting to drive appetite for the two energy stocks at the Nigerian Exchange (NGX) Limited.
Business Post reports that appetite for Total Nigeria shares persisted on Friday and this helped the market to close 0.21 per cent higher when trading activities were ended during the session.
This buying pressure increased the All-Share Index (ASI) of the bourse by 82.38 points to 38,667.90 points from 38,585.52 points and expanded the market capitalisation by N43 billion to N20.147 trillion from N20.104 trillion.
Universal Insurance was the best-performing stock at the last trading session of this week, appreciating by 10.00 per cent to close at 22 kobo.
Oando gained 9.97 per cent to trade at N3.97, Total Nigeria grew by 9.96 per cent to N203.20, Cutix improved by 9.82 per cent to N4.81, while Guinness Nigeria appreciated by 9.14 per cent to N31.65.
However, University Press finished the session as the worst-performing equity with a price depreciation of 9.03 per cent to settle at N1.41.
Champion Breweries lost 8.89 per cent to sell for N2.05, Red Star Express declined by 3.03 per cent to N3.20, International Breweries went down by 2.80 per cent to N5.20, while NAHCO fell by 2.65 per cent to N2.20.
At the close of transactions, the market breadth remained strongly positive with 30 price gainers and 11 price losers.
On the activity chart, the trading volume rose by 13.36 per cent to 230.3 million shares from 203.1 million shares, the trading value appreciated by 34.04 per cent to N2.3 billion from N1.7 billion, while the number of deals increased by 4.18 per cent to 4,135 deals from 3,969 deals.
Fidelity Bank closed the day as the most traded stock for transacting 24.8 million shares valued at N59.4 million and was followed by Zenith Bank, which exchanged 24.3 million equities worth N604.1 million.
United Capital transacted 14.5 million shares worth N102.6 million, UBA traded 11.0 million shares valued at N85.3 million, while Sovereign Trust Insurance transacted 10.4 million stocks for N2.9 million.
In terms of the performance of the sectors, apart from the insurance counter, which depreciated marginally by 0.01 per cent, the four other major sectors closed positive.
The energy index maintained its strong position with an appreciation of 3.98 per cent, the banking counter rose by 0.51 per cent, the consumer goods space rose by 0.40 per cent, while the industrial goods sector appreciated by 0.04 per cent.
Latest News on Business Post