M&A Value in Africa's Energy Sector to Hit $4.5b in 2018—Report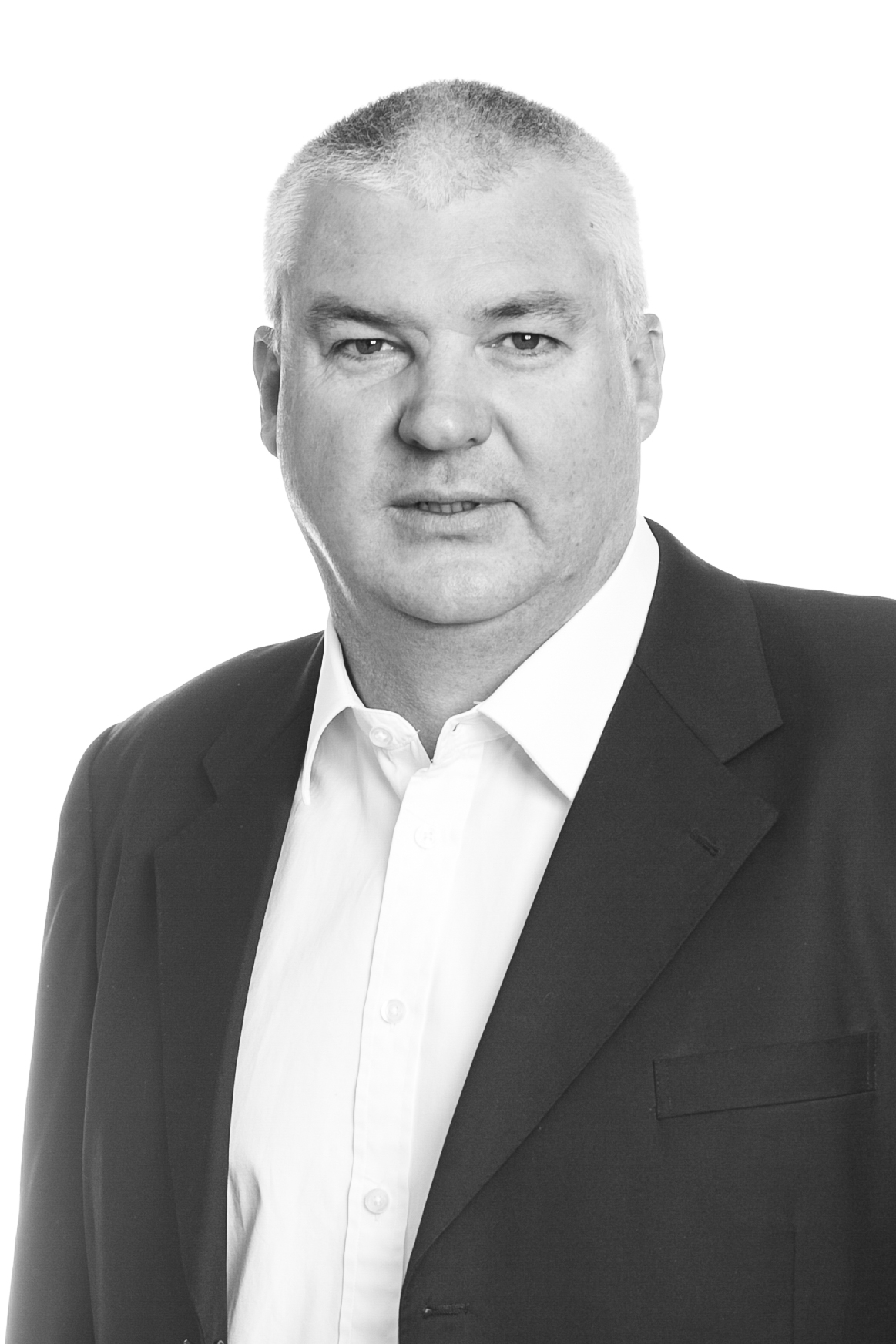 **Drops to $3.3b in 2020
By Dipo Olowookere
A new report by Baker McKenzie in Johannesburg, South Africa, has revealed that the value of Mergers and Acquisitions (M&A) in the energy sector in Africa and the Middle East will rise to $4.5 billion in 2018.
According to the Baker McKenzie's Global Transaction Forecast for the Energy Sector, M&A transactions in 2017 was $4.4 billion.
In 2019, the value will increase again $5.2 billion before dropping to $3.3 billion in 2020.
Head of the Energy, Mining and Infrastructure Sector Group at Baker McKenzie, Mr Kieran Whyte, disclosed that in Africa, greenfield investment continued in the energy sector, particularly in renewables, which was forecast to grow in coming years.
"The extent of the power deficit across Africa is well known and increasing electricity generation, whether on-grid or off-grid, across the continent is the focus of a number of initiatives.
"The African Development Bank's New Deal on Energy for Africa has set as its target universal access to electricity across Africa by 2025," Mr Whyte said.
According to AfDB, to achieve this, 160GW of new on-grid generation and some 75 million new off-grid connections will be needed, through a mix of conventional and renewable energy sources. Complementary initiatives by Power Africa, the EU and other multilateral and development finance institutions will also play a greater role.
"There is clearly a lot of opportunity for the energy sector in Africa, which is reflected in forecast increases in M&A activity in the next two years," he said.
However, Mr Whyte noted that investment in the energy sector had in some instances stalled due to regulatory and political uncertainty, as well as economic conditions in particular countries in Africa.
"In South Africa, uncertainty surrounding the country's future energy policy, the delay in the publication of the Integrated Resource Plan, anticipated additional political changes, as well as financial and governance concerns at the State-owned electricity supply company, Eskom, have all resulted in an uncertain energy landscape and a loss of potential direct foreign investment in the electricity sector," he noted.
Mr Whyte said that it was hoped that under the leadership of new South African President, Mr Cyril Ramaphosa, investors in the sector would receive the clarity they were looking for, which would act as a catalyst for renewed investor confidence.
"The recent appointment of a new Energy Minister, Jeff Radebe is considered to be a positive move in that he is the country's longest serving continuous cabinet minister, with experience across numerous portfolios. In addition, changes in leadership at Eskom, and President Ramaphosa's commitment to finalising mining regulation, closing the fiscal gap, stabilising debt, addressing unemployment and restoring state-owned enterprises to health are all moves that will encourage investment in the sector," he noted.
"What the South African energy sector now needs is more certainty and consistent implementation of energy legislation and policies. Certainty is also needed across other sectors that rely on the energy sector including the mining, industrial and commercial sectors.
"This will restore confidence in South Africa as an investment destination and facilitate direct foreign investment, which will in turn assist in much needed job creation and skills development.
"It will also be necessary to ensure transparency and integrity in the procurement of all goods and services as well as robust and independent energy regulation," he opined.
"In addition, the government must support and breathe new life into the stalled renewable energy programme, which will be the catalyst for the implementation of other energy programmes. This will ensure South Africa an energy mix that is progressive, capable of meeting customer demands, and that will assist in South Africa discharging its sustainability obligations," noted Mr Whyte.
Mr Whyte said clarity was also needed on whether, how and when the South African nuclear programme would go ahead.
President Ramaphosa said at the World Economic Forum in early 2018 that the country's economic situation meant that South Africa could not afford to build a major nuclear plant and this sentiment has been echoed in recent announcements by the Minister of Finance.
"Going forward, bearing in mind the World Economic Forum's theme of Creating a Shared Future in a Fractured World, and the evolution of the Fourth Industrial Revolution, we need to ensure that energy sector infrastructure investment in Africa is fit for purpose, and based on sustainable development principles," Mr Whyte noted.
"This means taking cognisance of technological innovation, decarbonisation and climate change, connectivity and digitization, regionalisation and integration, urbanisation and industrialisation and inclusive economic growth models. We also must ensure that we adhere to the UN Sustainability Development Goals and principles for responsible investment," he explained.
"Further, civic participation in the entire process is essential to ensure that there are no trust deficits across all the supply chains. This will help to ensure procurement integrity and further bolster South African energy sector investment," Mr noted Whyte.
Baker McKenzie's Global Transaction Forecast noted that the global energy sector was expected to undergo greater diversification in years to come as companies prepared for advances in technology and renewables.
Naira Sells N419.02/$ at Spot Market, N615/$ at P2P
By Adedapo Adesanya
The Naira appreciated by 0.31 per cent or N1.31 against the US Dollar at the Investors and Exporters (I&E) segment of the foreign exchange (forex) market on Friday, May 20.
At the spot market, the exchange rate of the Naira to the greenback closed at N419.02/$1 in contrast to the N420.33/$1 it was traded in the previous session.
However, at the Peer-to-Peer (P2P) window, the local currency depreciated by N1 against the American currency to trade at N616/$1 compared with the preceding day's exchange rate of N615/$1.
Equally, at the interbank segment of the market, the Naira depreciated against the British Pound Sterling by N2.15 to trade at N518.64/£1 versus the preceding session's N516.49/£1 and against the Euro, it slid by N1.75 to close the day at N439.23/€1 compared with N437.48/€1 of the previous day.
Meanwhile, at the cryptocurrency market, things continued to go awry for Luna backed TerraUSD (UST) as investors saw their money continually burn. The crisis-hit coin plunged further by 31.2 per cent to trade at $0.0584.
It was not a different story for other tokens tracked by Business Post yesterday, with Ripple (XRP) recording a 5.7 per cent loss to trade at $0.4094.
Solana (SOL) went down by 4.7 per cent to sell at $49.60, Bitcoin (BTC) recorded a 3.1 per cent slide to sell at $29,240.00, Ethereum (ETH) went down by 3.0 per cent to finish at $1,963.47, Dogecoin (DOGE) depreciated by 2.9 per cent to trade at $0.0841, Cardano (ADA) slipped to $0.5228 after a 1.9 per cent loss, Binance Coin (BNB) suffered a 1.8 per cent loss to settle at $303.10, Litecoin (LTC) declined by 1.5 per cent to quote at $69.27, while the US Dollar Tether (USDT) retreated by 0.03 per cent to $0.9987.
FrieslandCampina, Capital Bancorp Chop Off N20.61bn from NASD
By Adedapo Adesanya  
The NASD Over-the-Counter (OTC) plunged by 1.95 per cent on Friday, May 21 as negative price movements in FrieslandCampina WAMCO Nigeria Plc and Capital Bancorp Plc chopped off N20.61 billion from the bourse.
Consequently, the market capitalisation of the unlisted stock exchange finished at N1.04 trillion compared with the preceding session's N1.06 trillion, while the NASD Unlisted Securities Index (NSI) decreased by 15.74 points to wrap the session at 793.05 points compared with 808.79 points recorded in the previous session.
Business Post reports that the share price of Friesland went down yesterday by N11 or 9.24 per cent to N109.00 per unit from N120.00 per unit, while Capital Bancorp dropped 11 kobo or 3.54 per cent to settle at N3.00 per share in contrast to N3.11 per share of Thursday.
However, two stocks appreciated in value during the session and were led by Niger Delta Exploration and Production (NDEP) Plc, which gained N5 or 2.7 per cent to close at N225.00 per unit versus the preceding day's N220.00 per unit. The second price gainer was NASD Plc, which rose by 12 kobo or 0.88 per cent to N13.72 share from N13.60 per share.
A total of 9.6 million units of securities were traded by investors on the last trading session of the week, lower than the 20.0 million units of securities transacted on Thursday by 51.9 per cent.
However, the value of shares traded went up by 90.4 per cent to N46.5 million from N24.4 million and was carried out in 24 deals, 380 per cent higher than the five deals executed in the preceding day.
At the close of business, AG Mortgage Bank Plc was the most traded stock by volume on a year-to-date basis with 2.3 billion units valued at N1.2 billion. Central Securities Clearing System (CSCS) Plc maintained second place with 661.7 million units valued at N13.9 billion, while Food Concepts Plc was in third place with 134.0 million units worth N114.9 million.
The most traded by value on a year-to-date basis was still CSCS Plc with the sale of 661.7 million units for N13.9 billion, VFD Group was in second place for trading 9.4 million units worth N2.9 billion, while AG Mortgage Bank Plc in third place has exchanged 2.3 billion units valued at N1.2 billion.
Oil Market Bullish as Supply Risks Outweigh Demand Worries
By Adedapo Adesanya
The oil market was in the positive territory on Friday as a planned European Union (EU) ban on Russian energy imports and easing of COVID-19 lockdowns in China countered concerns that slowing economic growth will hurt demand.
Yesterday, the price of the Brent crude rose by 87 cents or 0.78 per cent to $112.90 per barrel while the United States West Texas Intermediate (WTI) grew by $1.02 or 91 cents to $113.20 per barrel.
On a week-to-date basis, Brent was up about one per cent after falling about one per cent last week while WTI was on track for its fourth consecutive weekly gain for the first time since mid-February.
Analysts noted that the Chinese reopening and continued efforts towards a Russian oil embargo by the EU swayed the market to the positive zone.
In China, Shanghai did not signal any change to its planned end of a prolonged city-wide lockdown on June 1 even though the city announced its first new COVID-19 cases outside quarantined areas in five days.
Authorities have granted approval to 864 of the city's financial institutions to resume work on Wednesday as it gradually eases a city-wide lockdown that began seven weeks ago.
The move is part of the financial hub's plan to reopen broadly and allow normal life to resume after the lockdown was enacted to curb China's worst outbreak since the coronavirus was discovered in Wuhan in late 2019 and halted the most economic activity.
The EU is hoping to clinch a deal on a proposed ban on Russian crude imports which includes carve-outs for member states most dependent on Russia such as Hungary.
In Europe's largest economy, Germany, businesses are drafting a plan to use an auction system to help ration available supplies in the event Russia cuts off its gas.
However, China added some downward pressure to oil prices this week when it clearly signalled its intent to buy more discounted Russian oil.
China and India have become the destination for Russia as it races to pivot toward Asia as the EU attempts to ditch its oil.
In the US, energy firms this week added oil and natural gas rigs for a ninth week in a row, according to the Baker Hughes rig count, as most small producers respond to high prices and prodding by the government to ramp up output.
Latest News on Business Post