Morocco Hosts 14th US-Africa Business Summit
By Kestér Kenn Klomegâh
After several negotiations, the Corporate Council on Africa (CCA) has finally launched its 14th US-Africa Business Summit from July 19 to July 22 under the theme 'Building Forward Together' and will be held in Marrakech (Morocco) in partnership with the Kingdom of Morocco and Africa50 (the pan-African infrastructure investment platform).
United States investors are looking forward to exploring several opportunities in the African Continental Free Trade Area (AfCFTA), a policy signed by African countries to make the continent a single market. The market, with an estimated 1.3 billion population, requires all kinds of consumable products and new legislations stipulate localizing production inside Africa.
Thus, the summit will further explore a renewed commitment by both public and private sector stakeholders to building stronger United States and Africa trade, investment, and commercial ties, emerging from unprecedented health and economic challenges for the past two years.
With AfCFTA which aims at boosting Africa's trade, the United States investors are prepared to adjust their initiatives and pursue agreements that go beyond African Growth and Opportunity Act (AGOA). The Corporate Council on Africa is facilitating for potential investors in pursuing public-private partnerships that support the United States and African businesses, including women-owned and led Small and Medium-Scale Enterprises.
The three-day summit will include plenaries and panel sessions highlighting key economic recovery strategies and focus on a range of sectors and issues, including health and vaccine access, trade, digital transformation, infrastructure, financing, small and medium scale enterprises, tourism, women's leadership and investment opportunities in various African countries.
The high-level dialogue is expected to set the scene for reviewing the opportunities for the United States and African public and private sector leaders, how to strengthen the economic partnership between the United States and Africa related to large-scale investments in key sectors such as oil and gas exploration, new trade agreements, and reviewing the African Growth and Opportunity Act (AGOA).
The 14th US-Africa Business Summit, the first major in-person US-African gathering will attempt to re-engage and collaborate since the start of the Covid-19 pandemic. The Corporate Council on Africa has an exciting line-up of high-level and panel discussions, networking opportunities, and activities that will allow attendees to meet face-to-face to engage on key US-Africa economic issues and re-establish important business contacts that were not possible over the past two years.
The African Heads of State, US government and African officials, top CEOs and senior executives from US and African companies operating in sectors contributing to Africa's economic growth and relaunch including infrastructure, ICT, health, energy, mining, and creative industries.
The United States government report said the Biden-Harris Administration was prioritizing economic relationships with Africa. The United States government and private sector leaders, together with African political and corporate business leaders, have been working consistently over these years to share insights on critical issues and policies influencing the US-Africa economic partnership. It will drive billions of dollars of investment in Africa, build new markets for American products and create thousands of jobs for African and American workers.
According to information made available, the lined-up guest speakers include Mokgweetsi E.K. Masisi, President of Botswana; Filipe Nyusi, President of Mozambique and Nana Akufo-Addo, President of Ghana. Attendees will participate in high-level roundtables, panels, and country forums, with ample opportunities to network with business and government leaders to develop new business partners. The exhibition centre will allow organizations to amplify their brand and showcase their business to leaders and the investment community.
During the summit, Africa50 in partnership with the Corporate Council on Africa will run a series of discussions dedicated to infrastructure investment in Africa. The sessions will include a presidential dialogue; a roundtable discussion on ways to mobilize institutional investors' capital to fund infrastructure projects; a session on opportunities to increase public-private partnerships in the power transmission sector; and a panel on tech-enabled infrastructure.
Speaking about the partnership, CEO Alain Ebobissé said, "we are pleased to partner with the Corporate Council on Africa for this important event which comes at a crucial time, as the continent faces unprecedented external shocks and is recovering from the Covid-19 pandemic. There is a need for strong, innovative, and bold responses to accelerate the recovery while driving climate-resilient and sustainable growth and infrastructure will play a key role."
The Kingdom of Morocco, the host organizer, reassured facilitating, as part of the corporate summit, group visits and tours of Marrakech and other Moroccan cities for special guests. As the only African nation with a Free Trade Agreement (FTA) with the United States, a major investor in sub-Saharan Africa and successes to showcase in penetrating key global manufacturing ecosystems (including aviation, agribusiness, and automotive), Morocco has much to showcase around the areas of increased intra-African trade as well as enhancing the US-Africa trade, investment, and commercial relationship.
With more than 1,000 US and African private sector executives, international investors, senior government, and multilateral stakeholders expected at the summit during Marrakech's high season, it is strongly encouraged that attendees register early.
The Corporate Council on Africa is extremely grateful for the excellent partnership of the Kingdom of Morocco as the summit host, and partner Africa50 as well as summit sponsors including Royal Air Maroc (the summit official airline), Axxess, Jean Boulle Group, Pfizer, Visa, USP, Amazon, Gilead, Trimble, IHS Towers, Trade and Development Bank, Acrow Bridge, Trinity Energy, Citi, Flutterwave Inc., P&G, DLA Piper LLP, Attijariwafa Bank, Maroc Telecom, Creative Associates, Google, CrossBoundary and Frontier Bridge.
The summit media partners 35°Nord, All Africa, Jeune Afrique, and the African Media Agency. Without their collaboration, support and generosity, this year's U.S.-Africa Business Summit would not be possible. The Corporate Council on Africa (CCA), a leading reputable American business association, continues facilitating the growth and enhancement of US-Africa trade, investment, and commercial engagement that supports the prosperity of the United States, its African partners, and American and African businesses and people.
NGX All-Share Index Outperforms Inflation Over Three Years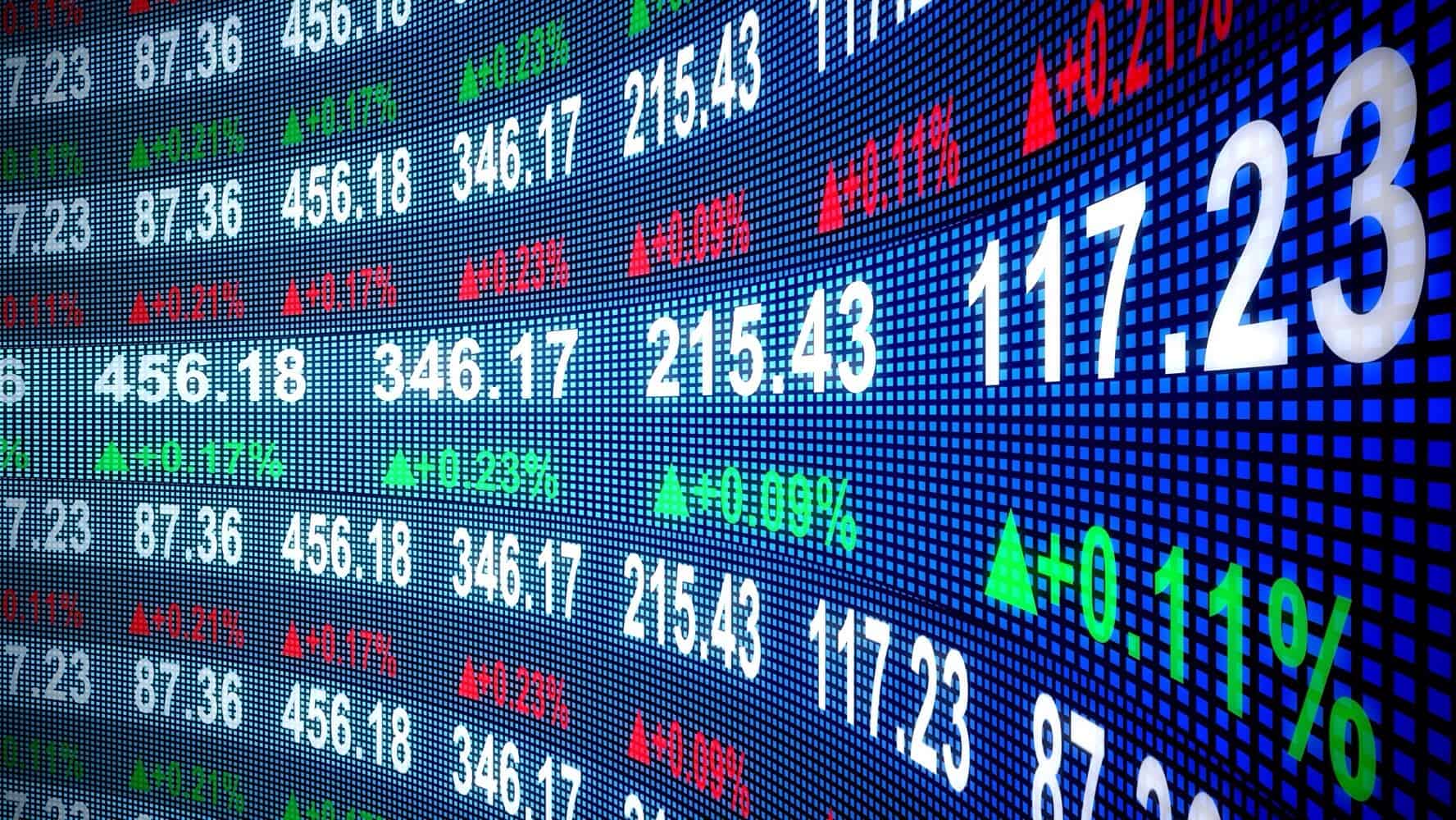 The 3-year trailing performance of the All-Share Index (ASI) of the Nigerian Exchange (NGX) Limited surpasses the average inflation during the same period.
The annual inflation measured by the Consumer Price Index (CPI) released in September by the National Bureau of Statistics (NBS) was 20.52 per cent in August 2022.
Meanwhile, the NGX ASI, a market capitalisation weighted index of all companies listed on the NGX's platform, had a year-to-date performance of 15.68 per cent during the same period. This could be misleading about the market performance until you view it through a longer-term lens.
British Economist, Benjamin Graham, made a quote popularly used by Warren Buffett, the Fund Manager of Berkshire Hathaway Inc and widely regarded as the best living investor: "Markets are a voting machine in the short term, and a weighing machine in the long run." On a 3-year trailing basis, the NGX ASI has outperformed the CPI average in the same period, ensuring that investors with a longer-term hold on their investments remain in the positive region.
Analysis of data of closing prices gathered from the NGX's website showed that the index has a 3-year moving average of 22.97 per cent, compared to an inflation average of 15.72 per cent.
The year 2022 has been a slow year for global stocks due to volatility resulting from the hiking of interest rates by central banks in the United States and Europe amidst inflationary pressures.
The NGX ASI's 15.62% YTD return is a significant positive performance compared to the US S&P 500, which has plunged by 22.46% or the FTSE 100, which has declined by 7.68%, according to Google Finance. The local bourse has exhibited resilience and insulated investors from negative return on investment over three years.
Laolu Martins Was Minority Shareholder of Bukka Hut—Management
By Modupe Gbadeyanka
The management of an online restaurant in Nigeria, Bukka Hut, has clarified that one of its late directors, Mr Laolu Martins, was a minority shareholder in the company.
On Wednesday, it was reported that the deceased breathed his last in Lagos. He was said to have co-founded the firm with Mr Rasheed Jaiyeola, who is the Chief Executive Officer.
The deceased was reportedly invited to join the firm by Mr Jaiyeola, who jointly owns majority shares of the company with his wife and sister.
Mr Jaiyeola and Mr Martins were co-owners of the Nigerian International Securities Limited (NISL) before the former resigned from his position as director to focus on Bukka Hut in 2016.
According to the statement from the organisation, Mr Jaiyeola established Bukka Hut but only invited the deceased and two others to invest in the eatery when it was established.
"To clarify, Rasheed Jaiyeola is the founder/CEO of Bukka Hut, a proudly Nigerian brand he built from inception in August 2011 from one outlet to 24 outlets comprising of restaurants, lounges and suya and grill spots, and a learning facility, BH Academy, as at today. He jointly owns the majority shares of the company with his wife and sister.
"Bukka Hut is not a one-man business as there are two other shareholders/directors, but they are not involved in the daily management of the business.
"Rasheed and the late Olaolu Martins were co-owners of Nigerian International Securities Lid (NISL), and naturally, Laolu was one of the three people he invited to invest in Bukka Hut when he founded it in 2011; Rasheed resigned from NISL as a director in 2016 to focus solely on building Bukka Hut while Olaolu remained the MD/CEO of NISL and its related businesses," the statement explained.
Mr Martins was reported to have died from suicide, but fresh information revealed that he slumped at Lenox Mall after a cardiac arrest and was taken to a hospital in Lekki, where he passed on.
Usman Laments Nigeria, Saudi Arabia Trade Volume of $5m
By Aduragbemi Omiyale
The president of the newly-establishment Nigeria-Saudi Arabia Chamber of Commerce, Industry, Mines and Agriculture, Mr Ibrahim Usman, has lamented the low trade volume between both countries despite their historical relationship.
Mr Usman expressed this frustration when he visited the Minister of Information and Culture, Mr Lai Mohammed, at his office in Abuja.
He said at the moment, the trade volume between Nigeria and Saudi Arabia is about $5 million, promising to deepen the relations between the two countries.
"And whereas many Saudi investors are looking out for profitable investment windows in friendly countries like Nigeria, our businesses have been unable to capitalise on such opportunities due to lack of an organised, reliable, safe and very secure private sector platform like a chamber of commerce," he said.
Mr Usman said a 60-member inter-ministerial delegation from Saudi Arabia will be in Nigeria next week for the second session of the Nigeria-Saudi Arabia Joint Commission, which will further create opportunities for the chamber to set up trade missions.
On his part, Mr Mohammed praised his guest for his effort to establish the organisation after over 10 years of trial, saying he has proven himself as a man of vision and deep conviction.
"Clearly from your presentation, it's clear that the major objective is to change the narrative and ensure that the relations between Saudi Arabia and Nigeria should not be seen just from the narrow prism of Hajj and Umrah pilgrimage, but from the prism of two very important nations of the world creating a bridge through better cooperation for the two countries and their citizens," the Minister said.
Mr Mohammed described the chamber as a clearing house for proposals from business people from the two countries in order to open new vistas for trade opportunities.
He said the absence of such a chamber has led to the decline in the volume of trade and also bred trust deficit between business people from the two countries.
"The absence of this vehicle has led to loss of businesses between the two countries and it has also aggravated the trust deficit between them," he said.
Latest News on Business Post