NAICOM Okays Linkage Assurance's Expansion to Agric Sector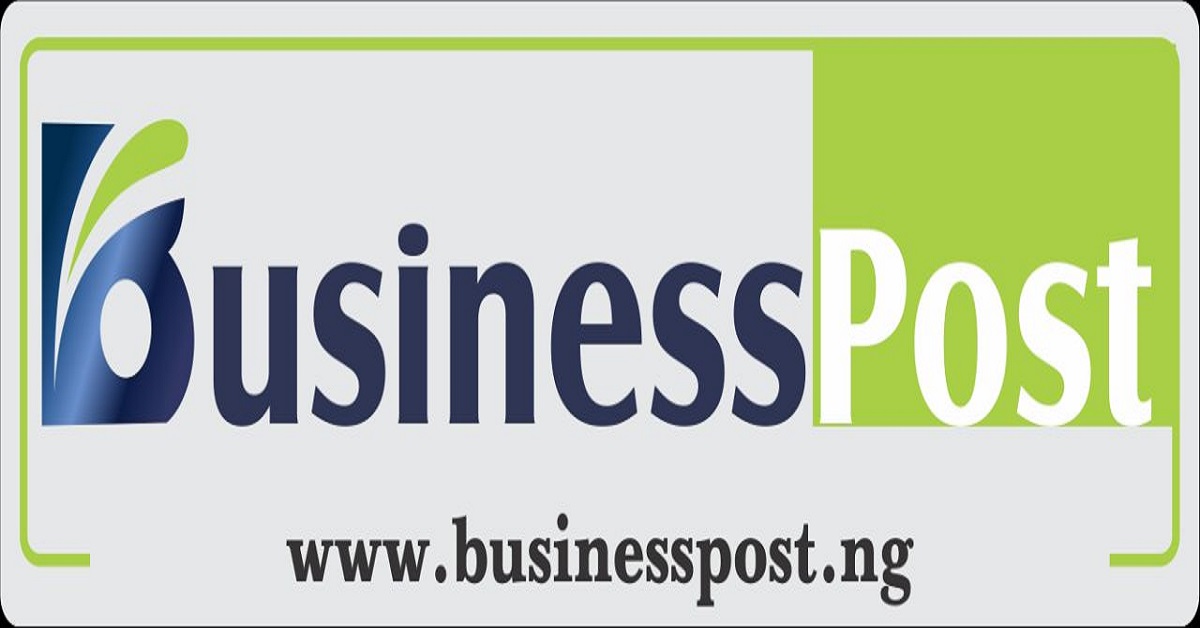 By Modupe Gbadeyanka
An approval has been given to one of the leading insurance companies in Nigeria, Linkage Assurance Plc, to provide insurance services to key players in the agricultural sector of the economy.
The approval was granted by the National Insurance Commission (NAICOM) and said the firm can start products and services like Linkage Assurance Crop Insurance Solutions; Linkage Assurance Farm All Risk Insurance; Linkage Assurance Farm Motor Insurance; and Linkage Assurance Livestock Insurance solutions.
Linkage Assurance Crop Insurance Solutions provides cover against unavoidable loss of crops or resulting directly from the insured perils, example flood, drought, excessive rains, hailstorm, diseases and pest, with covers including Weather Index Crop Insurance; Area Yield – Index Crop Insurance and Multi-peril crop insurance.
The Linkage Assurance Farm All Risk Insurance is designed to cover the farm buildings/contents, farm products and machineries against theft and fire. It also provides cover on general accident for farm staff and farmer's legal liability.
While, Linkage Assurance Farm Motor Insurance protects the insured for loss of or damage to vehicles used in the farm or agricultural business, damage to Third Party property including bodily injury and death to third parties caused by accident.
Linkage Assurance Livestock Insurance solutions is specially designed to cover the farmer's stock with one simple policy, which can provide immediate protection against death due to accident; death due to illness or disease; loss of use due to accident; and loss of use due to illness.
A statement issued by Linkage Assurance disclosed that the Nigeria's agribusiness sector needs insurance to remain sustainable and achieve long term growth expectation.
Linkage said stakeholders in the agricultural value chain needs to embrace insurance by reducing retained risk and transferring the burden to insurers for effective risk management.
With this approval, Linkage Assurance Plc is now well positioned to broaden its product offerings to consumers, which is in line with the federal government objective to deepen insurance penetration in Nigeria.
Linkage Assurance by this development is strategically accelerating its business objective of building a dominant company in the Nigerian insurance industry.
Airtel Africa, 17 Others Lift Stock Exchange by 0.46%
By Dipo Olowookere
Nigeria's stock exchange closed positive on Friday by 0.46 per cent following a renewed bargain hunting in Airtel Africa, Guinness Nigeria, Sterling Bank, Ardova and 14 others.
This pushed the All-Share Index (ASI) of the Nigerian Exchange (NGX) Limited by 199.52 points to 43,308.29 points from the previous day's 43,108.77 points and jerked the market capitalisation higher by N104billion to N22.598 trillion from N22.494 trillion.
Royal Exchange and ABC Transport grew by 10.00 per cent each at the trading session to finish at 55 kobo and 33 kobo respectively.
AIICO Insurance gained 9.38 per cent to close at 70 kobo, University Press appreciated by 8.89 per cent to N2.94, while Regency Assurance jumped 7.69 per cent to 42 kobo.
On the other hand, UPDC REIT topped the losers' table of 24 members with a price depreciation of 9.82 per cent to settle for the day at N5.05.
Champion Breweries retreated by 5.90 per cent to N2.55, UPDC moderated by 5.07 per cent to N1.31, FTN Cocoa eased by 4.76 per cent to 40 kobo, while Veritas Kapital contracted by 4.55 per cent to 21 kobo.
Unlike the preceding day, the level of activity was mixed yesterday with the trading value declining by 15.15 per cent to N3.6 billion from N4.2 billion, while the trading volume rose by 14.73 per cent to 305.3 million units from 266.1 million, with the number of deals rising by 13.96 per cent 4,450 deals from 3,905 deals.
FCMB finished the day as the most active stock with 81.1 million units worth N247.9 million, trailed by GTCO with 29.5 million units valued at N738.3 million.
Further, Access Bank transacted 28.1 million units valued at N253.9 million, Honeywell Flour sold 16.8 million units worth N70.2 million, while Zenith Bank exchanged 13.2 million units for N320.2 million.
At the market on Friday, the insurance sector gained 1.98 per cent, while the quartet of the consumer goods, banking, energy and industrial goods counter lost 0.89 per cent, 0.33 per cent, 0.03 per cent and 0.01 per cent respectively.
Naira Closes Week Flat as Cryptocurrencies Suffer Heavy Loss
By Adedapo Adesanya
The local currency closed flat against the US Dollar at both the Investors and Exporters (I&E) and the interbank segments of the foreign exchange (forex) market on Friday, November 26.
At the I&E segment of the market, the domestic currency retained the preceding session's rate of N415.07/$1 amid an upshoot in the turnover for the trading session, according to data from the FMDQ Securities Exchange.
At the market window, the turnover achieved at the final session for the week was $215.47 million, 119.7 per cent or $117.4 million higher than the $98.07 million recorded the day before.
At the interbank window, the Naira halted its depreciation against the American currency as it remained unchanged at N411.64/$1 at the close of transactions yesterday.
In the same trend, the local currency was flat against the Pound Sterling to sell for N548.55/£1, while the Nigerian currency stuck to N462.07/€1 as it was sold at the preceding session.
Bears Rampage Cryptocurrencies
Meanwhile, cryptocurrencies witnessed a bearish outcome on Friday as all the 10 cryptos monitored by Business Post weakened and analysts attributed the dip to the rout that gripped global investments following the discovery of a new coronavirus variant.
The World Health Organisation (WHO) said the new variant known as B.1.1.529 may contain more than 30 mutations. The United Kingdom and other nations have temporarily suspended flights from six African countries in response.
At the market, Bitcoin (BTC) recorded a 6.7 per cent depreciation to sell at N30,862,885.94, Ethereum (ETH) fell by 1.7 per cent to trade at N2,388,999.00, while Ripple (XRP) witnessed a 6.3 per cent fall to N543.44.
Furthermore, (DASH) dropped 5.9 per cent to trade at N109,054.38, Litecoin (LTC) slumped by 7.2 per cent to N111,931.77, Tron (TRX) made a 7.6 per cent loss to close at N52.66, Cardano (ADA) retreated by 5.0 per cent to N918.72, Binance Coin (BNB) witnessed a 4.2 per cent loss to sell at N242,540.63, Dogecoin (DOGE) also followed with a 4.2 per cent slide as it traded at N123.87, while the US Dollar Tether (USDT) moved down by 0.7 per cent to sell for N569.90.
Unlisted Stocks Trade Flat Friday Amid Low Investor Appetite
By Adedapo Adesanya
The NASD Over-the-Counter (OTC) Securities Exchange closed in the flat territory on Friday as the interest of investors in unlisted stocks waned during the session.
According to data from the exchange, the level of activity declined as there was a 99.9 per cent fall in the volume of securities transacted by market participants as only 288 units exchanged hands compared with the 371,600 units traded at the previous day.
In the same vein, there was a decrease in the total value of shares transacted by traders on Friday and this depleted by 99.0 per cent as securities valued at N65,088 transacted in contrast to the N6.5 million exchanged on Thursday.
Business Post reports that the number of deals executed during the last trading session of the week waned by 50.00 per cent as only two deals were recorded as against the four deals carried out at the preceding trading day.
At the close of transactions, the major performance indicators of the exchange remained unchanged, with the NASD Unlisted Security Index (NSI) flat at 744.90 points as the market capitalisation remained intact at N615.42 billion.
The unlisted securities market was without a price gainer or a price loser as the equity price of all the stocks on the exchange remained unchanged.
Also, the most traded stock by volume on a year-to-date basis remained Food Concepts Plc as it has transacted a total of 11.4 billion units of its shares worth N14.4 billion. Lighthouse Financial Services Plc has traded 1.1 billion units worth N546.32 million to occupy the second spot, while Geo Fluids Plc, which claimed the third place, has traded 1.0 billion units worth N700.1 million.
By value, on a year-to-date basis, Food Concepts Plc was also on top of the chart with the sale of 11.4 billion units worth N14.4 billion, followed by Nigerian Exchange (NGX) Group Plc with 456.5 million units valued at N9.2 billion, and VFD Group Plc with 10.4 million units valued at N3.5 billion.
Latest News on Business Post