NASD Index Rises 1.74% as Investors Gain N9.22bn in One Week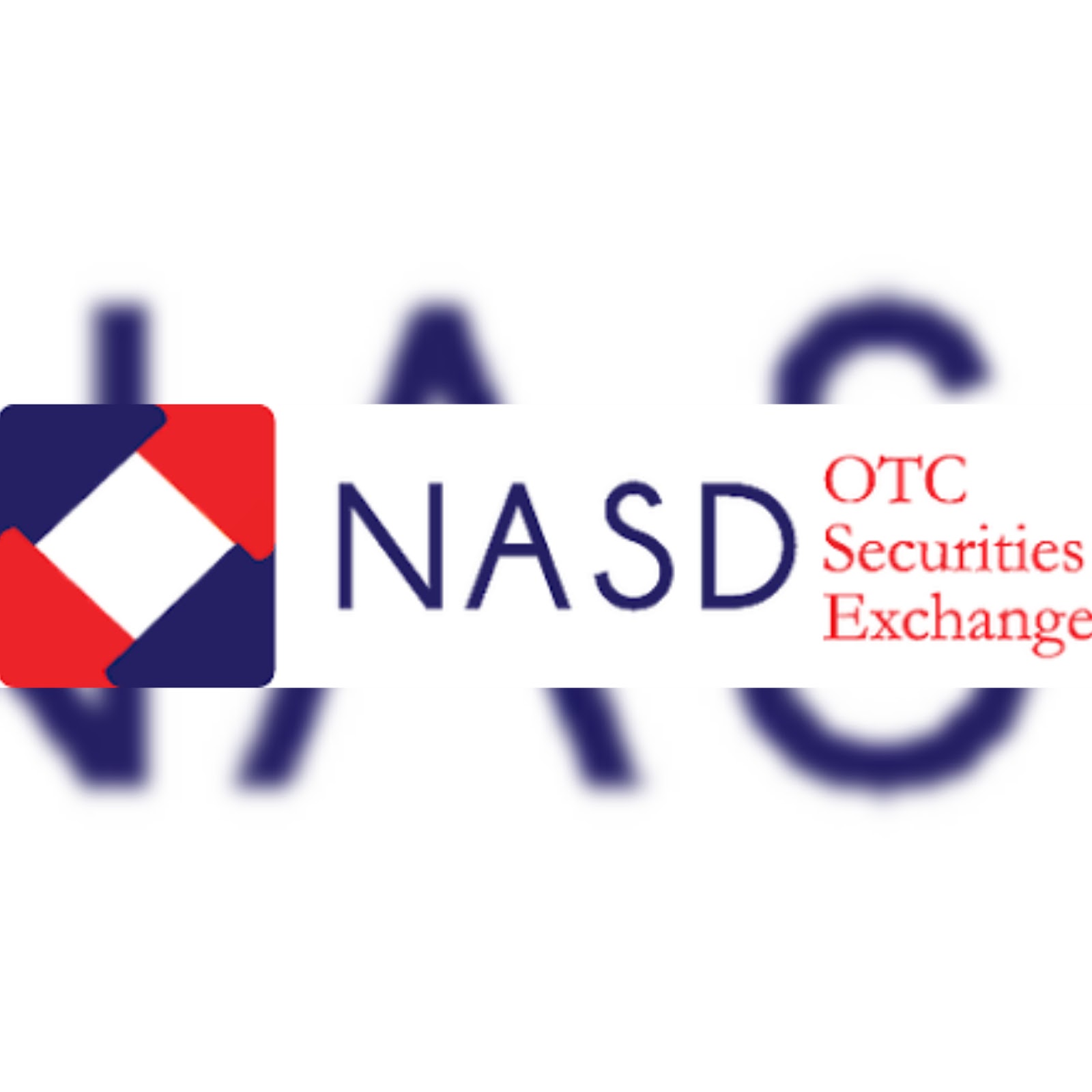 By Adedapo Adesanya
The NASD Over-the-Counter (OTC) bourse last week (Week 39) ended in the bullish territory as the unlisted securities index rose by 1.74 per cent to close the week at 732.57 points against 720.02 points.
It was also a week of smiles for investors whose wealth rose by N9.22 billion in value and this led the NASD OTC market capitalisation to close at N538.12 billion compared to N528.90 billion in the previous week.
However, there was a 75.9 per cent decrease in the total value of stocks traded during the week as investors transacted securities worth N26.0 million compared to N108.4 million in the previous week.
But the volume of stocks traded by market participants increased in the week by 275.7 per cent to 12,196,894 units from the previous week's 3,246,505 units.
In week 39, there was a dropped in the number of deals executed by traders by 35.9 per cent to 39 deals as against the 41 deals carried out in week 38.
On a year-to-date basis, the activity chart on the NASD OTC Securities Exchange showed that a total of 7,838,995,186 units of securities worth N10.9 billion have been transacted in 1171 deals.
On the price movement chart, two companies recorded a positive movement last week.
Central Securities Clearing System (CSCS) Plc, which currently holds a market capitalisation of N74 billion, appreciated by 9.63 per cent to N14.8 per share from the previous week's N13.5 per share.
Also, FrieslandCampina WAMCO Nigeria Plc, which currently holds a market capitalisation of N127.22 billion, added 5.5 per cent to its equity value to close at N137.50 per share versus N130.31 per share it ended a week earlier.
In terms of decliners, three companies ended on the chart.
Food Concepts Plc, which currently holds a market capitalisation of N4.32 billion, lost 1.33 per cent to settle at 74 kobo per share compared with 75 kobo of the previous week.
Niger Delta Exploration and Production Plc, which currently holds a market capitalisation of N56.66 billion, depreciated by 5.5 per cent to N312.38 per share from N330.58 per share.
Nipco Plc, which currently holds a market capitalisation of N12.19 billion, suffered a 7.14 per cent loss to finish at N65 per share as against N70 per share it finished a week earlier.
For the most active stock by volume, UBN Properties Plc ranked top among five after trading 10 million units and was followed by Food Concepts Plc (2 million units), Nipco Plc (125,091 units), Afriland Plc (23,650 units) while Geo Fluids Plc traded 15,000 units.
Equally, UBN Properties Plc ranked top among top five most traded securities by value with N12.6 million followed by Nipco Plc (N8.3 million), NDEP Plc (N1.9 million), FrieslandWAMCO Nigeria Plc (N1.8 million), and Food Concepts Plc (N1.4 million).
Investors Gain N1.09bn as NASD Share Price Rises 9.1%
By Adedapo Adesanya
The unlisted securities market closed the last trading session of the week on a positive note after it appreciated by 0.18 per cent on the back of growth in the share price of NASD Plc.
Business Post reports that the NASD Over-the-Counter (OTC) Securities Exchange returned to the bulls' territory on Friday after it closed flat on Thursday.
NASD Plc was the major driver of the return of the bourse to the green region as its value went up during the session by N2.45 or 9.1 per cent to close at N26.99 per unit in contrast to N24.54 per unit it closed at the previous session.
As a result of this, the NASD unlisted security index (NSI) moved up by 1.32 points to 745.44 points from 744.12 points, while the market capitalisation gained N1.09 billion to wrap the day at N615.86 billion in contrast to the previous day's N614.77 billion.
On the activity chart, there was an improvement as the trading volume surged by 34,985.6 per cent because of the 2.3 million units of shares exchanged by market participants compared with the 6,688 units transacted at the previous session.
In the same vein, the trading value rose by 17,680.6 per cent to N63.4 million from the previous day's N356,563.60, while the number of deals witnessed a 100 per cent rise as investors carried out 12 deals compared to the six deals executed at the previous session.
At the close of trades, Food Concepts Plc was the most traded stock by volume (year-to-date) with 11.4 billion units of its shares worth N14.4 billion, Lighthouse Financial Service Plc followed with 1.1 billion units valued at N546.2 million, while Geo Fluids Plc was in third place with 1.0 billion units worth N700.1 million.
Food Concepts Plc was also the most traded stock by value on a year-to-date basis with 11.4 billion units worth N14.4 billion, trailed by Nigerian Exchange (NGX) Group Plc with 456.4 million units valued at N9.2 billion, VFD Group Plc with 10.4 million units valued at N3.5 billion.
Naira Trades N414.73/$1 as Cryptos Bleed Heavily
By Adedapo Adesanya
The Naira appreciated against the US Dollar at the Investors and Exporters (I&E) window of the foreign exchange (forex) market by 0.02 per cent or 7 kobo on Friday, December 4.
Data showed that the local currency was sold for N414.73/$1 at the investors' window yesterday compared with the N414.80/$1 it traded on Thursday.
At the final trading session of the week, the turnover was $103.01 million as against $139.67 million achieved at the preceding session, indicating a $36.66 million or 26.62 per cent decline.
Also, the exchange rate of the Naira to the United States currency recorded a movement on Friday, though downward as the Nigerian currency depreciated by 4 kobo as it closed at N411.74/$1 versus the preceding day's N411.70/$1.
The local currency, however, appreciated by N2.17 against the British Pound Sterling to settle at N546.26/£1 compared to N548.43/£1 it traded at the previous trading session and 57 kobo against the Euro to trade at N465.68/€1 compared to the preceding day's N466.25/€1.
At the cryptocurrency market, investors counted a heavy loss as the new variant of the coronavirus called Omicron and hawkish comments by the US Federal Reserve that it could raise interest rates have raised serious concerns, causing cryptos to bleed heavily.
The heaviest loss was suffered by Dash (DASH), which plunged by 35.3 per cent to sell for N66,595.85. Ripple (XRP) depreciated 30.6 per cent to trade at N381.85, while Litecoin (LTC) sold for N66,595.85 after declining by 24.1 per cent.
Dogecoin (DOGE) went down by 22.7 per cent to sell at N90.29, Cardano (ADA) depreciated by 20.8 per cent to N652.82, Bitcoin (BTC) depleted by 16.9 per cent to quote at N26,800,504.20, Ethereum (ETH) equally saw a 16.9 per cent depreciation to trade at N2,100,100.39, Binance Coin (BNB) recorded a 12.9 per cent depreciation to trade at N218,577.24, Tron (TRX) went down by 12.7 per cent to trade at N48.00, while the US Dollar Tether (USDT) recorded a 0.1 per cent marginal loss to sell for N554.76.
Crude Mixed as Market Remains Unsettled by Omicron Jitters
By Adedapo Adesanya
Crude prices closed mixed on Friday, December 3 after erasing earlier big gains on growing worries that rising coronavirus cases and a new variant could reduce global oil demand.
Brent crude gained 21 cents or 0.3 per cent to trade at $69.88 per barrel while on the other hand, the United States West Texas Intermediate (WTI) crude lost 24 cents or 0.36 per cent to sell at $66.26 per barrel.
Both benchmarks declined for a sixth week in a row for the first time since November 2018.
Oil prices had witnessed one of the most troubled weeks as the market reeled from the fear brought about by the Omicron variant of the coronavirus with speculations that it could spark new lockdowns and dent fuel demand.
The World Health Organization (WHO) urged countries to vaccinate their people to fight the virus, saying travel curbs were not the answer.
Even with this, the Organisation of the Petroleum Exporting Countries and allies (OPEC+) surprised the market on Thursday when it stuck to its plans to add 400,000 barrels per day supply in January.
However, it said it will continue to monitor the market and this could make it change course if demand suffered from measures to contain the spread of the Omicron coronavirus variant.
The alliance said they could meet again before their next scheduled meeting on January 4.
Analysts noted that with the coronavirus cases rising, the US jobs report for November also didn't help demand outlook even as the unemployment rate plunged to a 21-month low of 4.2 per cent, suggesting the country's labour market was rapidly tightening.
US employment growth slowed considerably in November amid job losses at retailers and in local government education.
Meanwhile, in Vienna, diplomats attempting to restore the nuclear deal between Iran and world powers face substantial challenges that need urgent solutions, the top European envoy said Friday. Talks are set to resume next week.
Latest News on Business Post