NASD Unlisted Security Index Extends Loss by 0.93%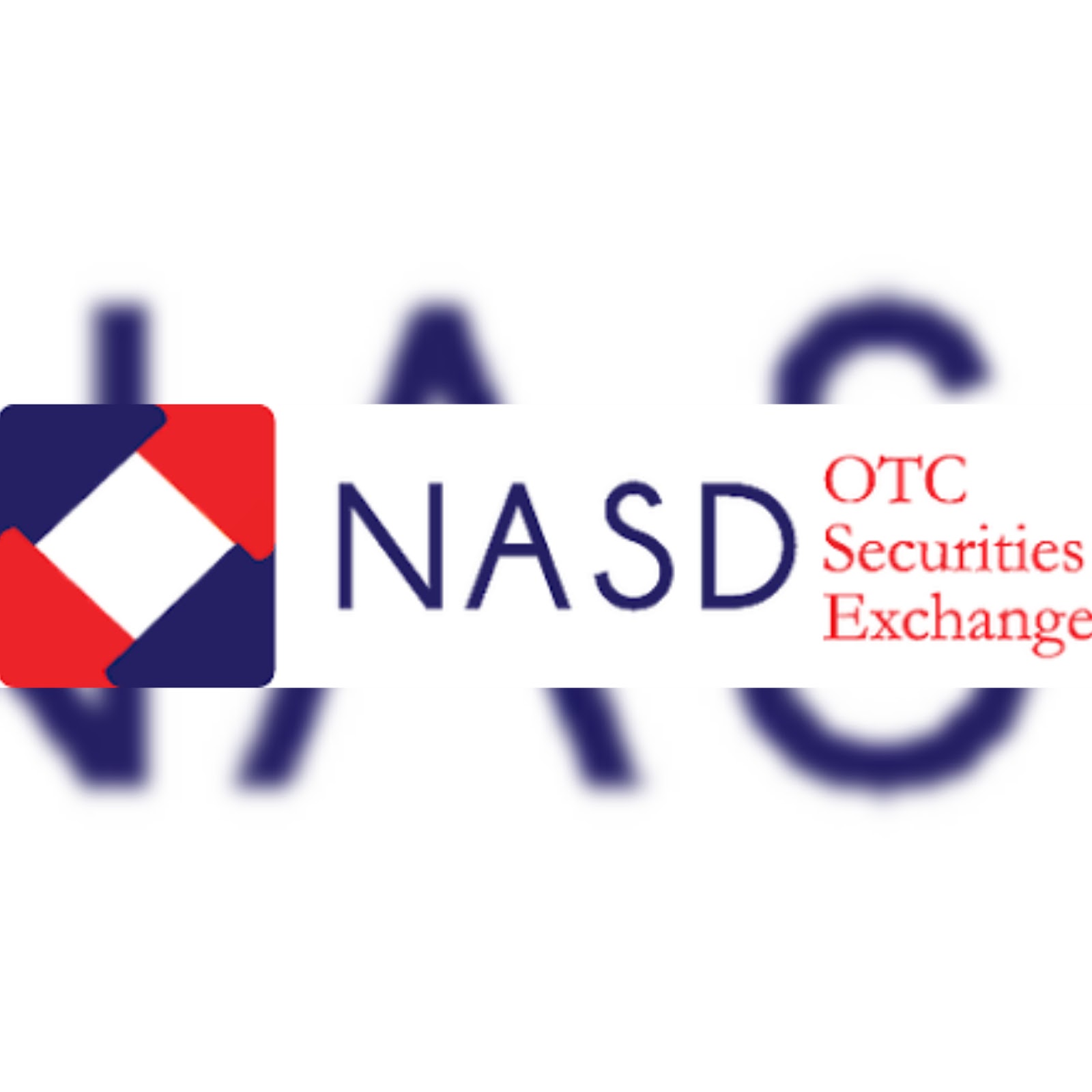 By Adedapo Adesanya
The NASD Over-the-Counter (OTC) Securities Exchange extended its stay in the bearish territory for the second session this week following a 0.93 per cent loss it printed on Tuesday.
The negative movement in the value of Central Securities Clearing Systems (CSCS) Plc and Nigerian Exchange (NGX) Group Plc further depressed the market capitalisation of the exchange by N4.95 billion to close at N525.23 billion in contrast to N530.18 billion it quoted at the previous session.
Similarly, the two stocks sliced the NASD Unlisted Security Index (NSI) by 6.97 points to 738.91 points from 745.88 points it recorded at the previous session.
Business Post reports that CSCS Plc depreciated by 99 kobo or 5.50 per cent to sell at N17 per share compared to N17.99 per share of the previous session.
On its part, NGX Group saw its stock lose 40 kobo or 2.1 per cent to close at N18.93 per unit as against N19.33 per unit it finished a day earlier.
At the market yesterday, the trading volume suffered a 59.7 per cent slump as only 366,354 units were transacted by investors in contrast to the 909,339 units traded on Monday, indicating that investors' interest in the market is gradually waning and they need a trigger to boost their confidence.
Also, the trading value went down by 55.4 per cent as shares worth N8.3 million exchanged hands compared with the N18.5 million transacted on Monday.
In the same vein, the unlisted securities market recorded only 20 deals, 33.3 per cent lower than the 30 deals executed at the preceding trading day.
NGX Group maintained its position as the most active stock by volume (year-to-date) for trading 272.1 million units of its shares for N6.1 billion. The second spot was retained by Swap Technologies & Telecomms Plc for transacting 46.6 million units worth N41.0 million while CSCS Plc held the third position for exchanging 31. 4 million shares valued at N494.2 million.
In terms of value, NGX Group also remained the busiest with the sale of 272.1 million units of its securities for N6.1 billion, followed by Niger Delta Exploration and Production (NDEP) Plc with 2.9 million units valued at N900.6 million and FrieslandCampina WAMCO Nigeria with 5.9 million units valued at 753.5 million.
Domestic Currency Falls to N504/$1 at Black Market
By Adedapo Adesanya
The Naira weakened against the Dollar at the black market on Friday, July 23, losing N1 to sell at N504/$1 in contrast to N503/$1 it traded on Thursday.
Also, at the unregulated segment of the foreign exchange (FX) market yesterday, the domestic currency depreciated against the Pound Sterling and the Euro.
Against the British currency, the Naira lost N2 to close at N705/£1 compared to Thursday's N703/£1 while against the Euro, it dropped N5 to close at N595/€1 compared to N590/€1 of the previous day.
However, at the Investors and Exchange (I&E) window, the Nigerian Naira appreciated against the greenback yesterday by 13 kobo or 0.03 per cent to trade at N411.50/$1 versus N411.63/$1 it traded at the preceding session.
Though the turnover for the day reduced, the demand for FX at the market segment remained high as investors transacted $135.28 million compared with the $137.83 million achieved on Thursday, signifying that the total transactions went down by 1.9 per cent or $2.55 million.
But the exchange rate of the Naira relative to the Dollar remained unchanged at the interbank segment of the market, closing at N410.14/$1, the same rate it was traded on Thursday.
As for the digital currency market, investors are beginning to have confidence in cryptocurrencies as the tokens tracked by Business Post on the trading platform, Quidax, closed mostly positive.
At the close of business yesterday, Ethereum (ETH) appreciated by 9.7 per cent to close at N1,008,998.99, Dash (DASH) gained 1.5 per cent to sell at N72,899.99, Ripple (XRP) improved by 0.7 per cent to N305.00, the US Dollar Tether (USDT) increased by 0.5 per cent to N514.99, while Bitcoin (BTC) appreciated by 0.1 per cent to close at N16,500,002.00.
However, Tron (TRX) lost 4.8 per cent to sell at N27.03, while Litecoin (LTC) declined by 3.7 per cent to trade at N59,204.99.
Brent Crude Sells at $74 Amid Tight Supplies Forecasts
By Adedapo Adesanya
The price of the Brent crude finished higher by 31 cents or 0.42 per cent on Friday to sell at $74.10 per barrel as expectations remained that supply will continue to be tight through the year.
On its part, the United States West Texas Intermediate (WTI) crude grew by 16 cents or 0.22 per cent to trade at $72.07 per barrel.
For the week, Brent gained 0.7 per cent after declining for three consecutive weeks, while WTI rose 0.4 per cent after falling for two weeks.
Both benchmarks slumped about 7 per cent on Monday but pared those losses, with investors expecting demand to stay strong and the market to receive support from falling oil stockpiles and rising vaccination rates.
Market analysts noted that despite the expansion in oil supply, the market will remain slightly undersupplied until the end of the year.
This is expected to happen after the deal between the Organisation of the Petroleum Exporting Countries (OPEC) and allies, collectively known as OPEC+ to add back 400,000 barrels per day each month from August till December.
The market is counting on the fact that the OPEC+ increase will not be enough to keep the market balanced and inventories in the United States and across some developed countries would continue to fall.
Data from the Energy Information Administration (EIA) released Wednesday revealed a weekly increase in US crude supplies, following eight straight weeks of declines.
Meanwhile, there are concerns that rising global Delta variant infection rates of the coronavirus could undermine the current economic rebound.
Also, oil rigs rose by seven to 387 this week, their highest since April 2020 and for the fourth week in a row, implying a production increase ahead.
Meanwhile, the Bank of America has joined other analysts to give a bullish outcome for crude, noting that Brent will hit $100 per barrel next year.
"We still think the OPEC+ driven dip in crude and distillate prices is a buying opportunity and project Brent will hit $100 a barrel next year, with distillates tagging along for the ride," it said in a note.
Morgan Stanley had forecast that global benchmark Brent will trade in the mid to high-$70s per barrel for the remainder of 2021 while Barclays raised its 2021 oil price forecast by $3 to $5 to average $69 a barrel.
Africa Prudential Suffers Decline in H1 2021 Revenue, Profits
By Dipo Olowookere
The first half of 2021 was not good for Africa Prudential, the company's financial statements released on Friday and analysed by Business Post has shown.
The top and bottom lines of the results depreciated in the first six months of the year, with the revenue generated going down to N1.7 billion from N1.9 billion in the same period of 2020.
The results revealed that revenue from contracts with customers went down by 12 per cent to N517.7 million from N590.7 million due to a significant renegotiation of fees rate by customers along with its corporate actions revenue lines as well as slow sign off of contracts within the period in digital consultancy.
Also, the interest income decreased to N1.2 billion from N1.3 billion as a result of a decline in interest on loans and advances and a nil income on treasury bills relative to HY 2020.
However, the other income improved to N86.3 million from N23.8 million and this was largely buoyed by withholding tax credit notes recovered, which raked in N65.8 million for the company. In H1 2020, there was no provision for this item. Also, the dividend income recorded in the first half of this year waned to N9.3 million from N21.2 million last year.
In the period under review, Africa Prudential said personnel expenses gulped N287.6 million, lower than N318.2 million of last year and this was due to a slice in wages and salaries to N264.1 million from N291.0 million in the period.
However, the other operating costs rose to N450.4 million from N323.0 million as a result of an increase in professional fees, directors fees and other emoluments, legal and professional expenses, amongst others.
On the bottom line, the company posted a profit before tax of N972.3 million, lower than the N1.2 billion achieved in the first half of last year, while the profit after tax went down to N827.6 million from N1.1 billion on account of the business considerations around revenue and operating cost, with the Earnings Per Share (EPS) declining to 41 kobo from 54 kobo in H1 2020.
Latest News on Business Post