NDEP, CSCS, Others Depress NASD by 1.23%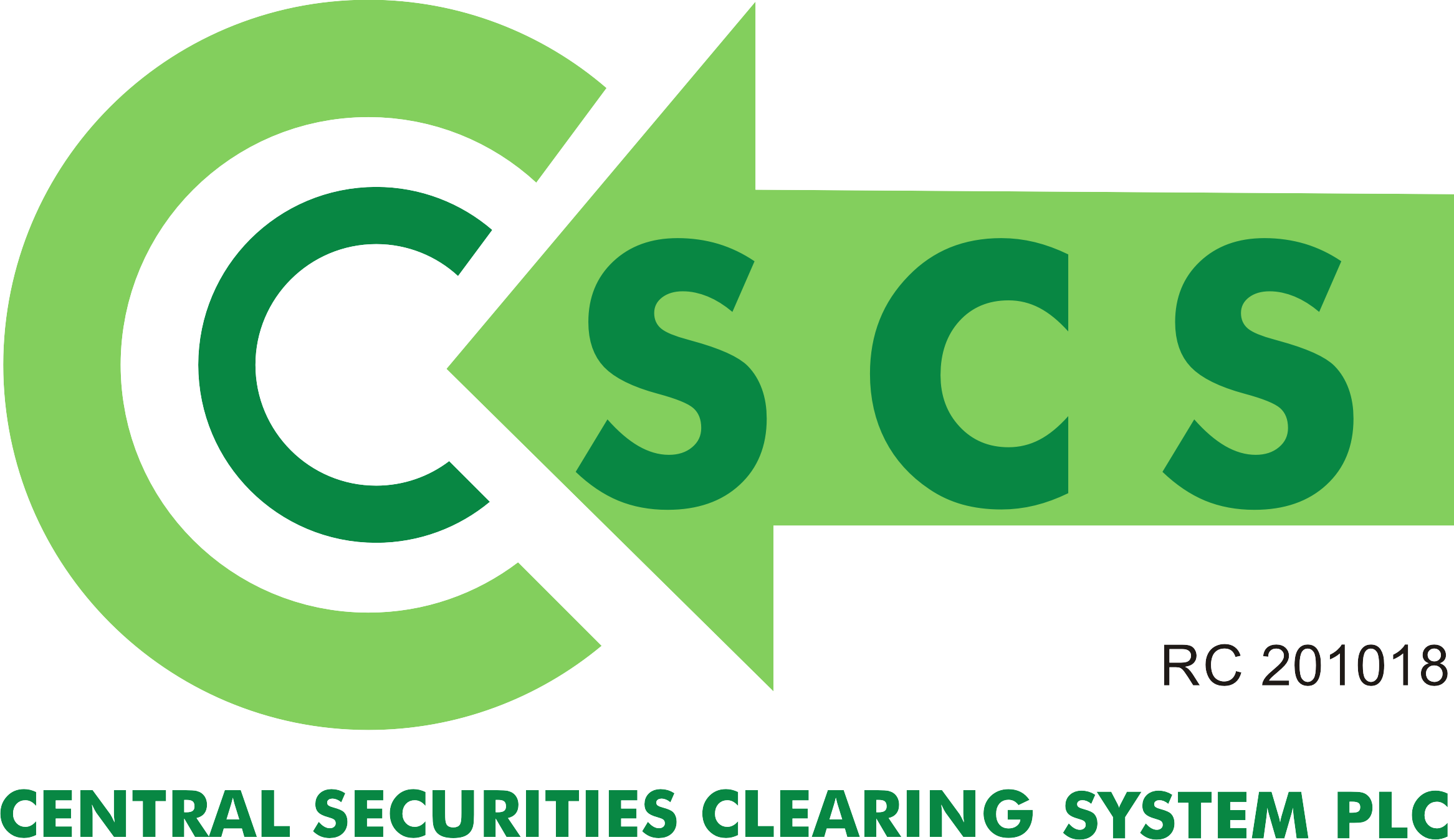 By Adedapo Adesanya
Depreciation in the stock prices of Niger Delta Exploration and Production (NDEP) Plc, Central Securities Clearing Systems (CSCS) Plc, Nigerian Exchange (NGX) Group, and UBN Property Plc depressed the NASD Over-the-Counter (OTC) Securities Exchange on Friday by 1.23 per cent.
NDEP Plc lost N29.50 or 10.9 per cent to sell at N270.50 per unit compared to N300 per unit it closed the previous session. CSCS Plc closed 44 kobo or 2.4 per cent lower to sell at N18.20 per share in contrast to the previous session's N18.64 per share.
On its part, the NGX Group went down by 3 kobo or 0.2 per cent to close the day at N17.48 per unit versus N17.51 per unit it finished on Thursday, while UBN Property Plc declined by 10 kobo or 9.1 per cent to trade at N1.20 per share as against the previous N1.10 per share it ended a day earlier.
These losses reduced the market capitalisation of NASD by N8.18 million to close at N655.45 billion compared with N663.63 billion of the preceding day, while the NASD Unlisted Security Index (NSI) decreased by 9.4 points to end the day at 754.11 points as against 763.51 points it recorded at the previous session.
During the session, investors traded 9.6 million shares, 22.1 per cent lower than the 12.4 million shares transacted at the previous day.
Equally, the value of securities traded on Friday reduced by 55.6 per cent to N415.3 million from N935.4 million, while the number of deals decreased by 25.5 per cent to 38 deals from 51 deals of the preceding day.
With 1.0 billion units of its shares traded for N700.1 million, Geo Fluids Plc ended the week as the most active stock by volume (year-to-date). NGX Group trailed with 339.9 million units valued at N7.3 billion, with Swap Technologies & Telecomms Plc in third place for trading 46.6 million units worth N41.0 million.
In terms of value, NGX Group was on top of the chart for selling 339.9 million units of its securities traded for N7.3 billion, VFD Group Plc remained in the second spot with 4.1 million units valued at N1.2 billion, while NDEP Plc has traded 3.2 million units valued at N973.5 million.
NGX Considers Policy Advocacy to Woo Companies
By Dipo Olowookere
The chief executive of the Nigerian Exchange (NGX) Limited, Mr Temi Popoola, has said the exchange would consider policy advocacy aimed to encourage more companies from listing their shares on the bourse.
Speaking at an engagement session with institutional clients on Monday, July 26, 2021, Mr Popoola admitted that there was a dearth of listings on the exchange, but said efforts were being made to address the issue.
He identified two major areas around attracting more listings to the market first by considering the driving factor behind major spiked in listing activity and then considering barriers to entry.
In dealing with the first, he noted that, "It is impossible to disconnect policy from listing activities evidenced by the successes recorded in the eras of indigenization, privatisation and the banking sector consolidation."
"Our strategy will, therefore, be built around policy advocacy, whilst addressing barriers to entry such as time to market, ease of entry and benefits of listing," he revealed.
However, he emphasised that the demutualisation of the Nigerian Stock Exchange (NSE) some months ago has positioned the exchange to deliver more value to stakeholders.
"Following the recent demutualisation of the exchange, it is important that we continue to function well and deliver the highest level of service delivery that our stakeholders are accustomed to. It is not lost on us that we have to embody many things for our wide variety of stakeholders.
"As such we have begun to think about the exchange of tomorrow and how we can continue to meet evolving needs of the market. To do this, we will take on three major matters – listings, technology and investor participation," he said.
Speaking technology, Mr Popoola recognised the advanced strides the exchange has made in digitisation over the years and indicated that it is time to take a step further to digital transformation, addressing how people connect to the bourse, how to distribute products through technology and how to democratise finance.
In this regard, he emphasised the need to attract more technology stocks to the Nigerian capital market in order to capitalise on the gains we see in global markets that are home to the world's biggest technology companies.
As for investor participation, Mr Popoola stated, "We have big plans to attract investors – retail and institutional, domestic and foreign – to our market.
"In terms of diversification, we understand that equities may no longer be the answer for all investors and we are focused on creating an exchange that understands investors' appetite and is indeed the preferred destination for finding products that suit their needs."
NewGold ETF Attracts N4.41bn from Offshore Investors
By Dipo Olowookere

Exchange-Traded Funds (ETFs) space in Nigeria has continued to attract more offshore investors as it has remained as an avenue for them to diversify their investment portfolios.
Business Post reports that the demand for the form of investment asset has remained high despite foreign exchange (FX) restrictions in the country.
Recall that a month ago, this newspaper reported that foreign portfolio investors use this means to convert their Naira assets into Dollar as the nation grapples with forex liquidity.
Recently, the Nigerian Exchange (NGX) Limited released its quarterly report on the ETFs market for Q2 and it was revealed that foreign transactions increased by 99.64 per cent even as 10 stockbrokers drove 99.9 per cent of total transaction value and 97.3 per cent of total volumes of ETFs.
It was observed that the NewGold ETF was the most active with its value rising by 99.58 per cent to N4.41 billion, taking the lead in both value and volume traded.
The report showed that offshore investors traded 524.241 units of NewGold valued at N4.41 billion, while Vetiva Griffin 30 followed with 501,48 units worth N8.12 million.
In addition, Vetiva Industrial Goods transacted 248,469 units valued at N4.52 million, Meristem Value ETF sold 115,58 units valued at N1.87 million, while Stanbic IBTC ETF traded 19,774 units valued at N1.48 million.
Analysis of the report showed that Rencap led in terms of brokers' performance as regards value, retaining its top position in this category, having traded about 69.7 per cent.
RMB followed, accounting for 12.72 per cent while ABSA Securities accounted for 9.04 per cent of transactions.
On the other hand, Vetiva led in terms of volume, accounting for 31.55 per cent in the period under review. Rencap followed with 24.9 per cent while IONE accounted for 14.66 per cent volume of transactions.
However, market capitalisation declined by a record 39.7 per cent between both quarters as the commodity-backed ETP suffered net outflows of 54 per cent, from N12.0 billion in Q1 2021 to N5.5 billion in Q2 2021, due to FX restrictions in the regulatory climate.
Furthermore, trade volumes fell by approximately 69 per cent from about 5.3 million units in Q2 2020 to 1.6 million units in Q2 2021.
CBN Gives Nearly 4 million Farmers N756.5bn
By Ashemiriogwa Emmanuel
The Central Bank of Nigeria (CBN) on Tuesday said it has disbursed N756.5 billion to nearly 4 million (approximately 3,734,938) smallholder farmers cultivating 4.6 million hectares of land to improve food security in the country.
The development was revealed by CBN Governor, Mr Godwin Emiefele, while presenting the communiqué of the Monetary Policy Committee (MPC) meeting in Abuja.
According to the CBN boss, a total number of 627,051 farmers were granted N120.2 billion for the 2021 wet season under the Anchor Borrowers' Programme (ABP) to cultivate 847,484 hectares of land.
"Under the bank's development finance initiatives, the bank granted N756.5 billion to 3,734,938 smallholder farmers cultivating 4.6 million hectares of land, of which N120.2 billion was extended for the 2021 wet season to 627,051 farmers for 847,484 hectares of land, under the ABP," Mr Emefiele said.
Furthermore, the apex bank said a total of N121.6 billion has been shared among 32,617 beneficiaries under the Agribusiness/Small and Medium Enterprise Investment Scheme (AGSMEIS).
Mr Emiefele also disclosed that the bank has released N318.2 billion to 679,422 beneficiaries for the targeted credit facility.
These beneficiaries, as said by the CBN chief, includes 572,189 individuals and 107,233 small and medium scale enterprises (SMEs).
Meanwhile, the committee reviewed the domestic economic developments and noted that the non-oil sector, agriculture and industry sub-sectors were the major drivers of improvement as it recorded growth rates of 2.28 and 0.94 per cent, accordingly.
Latest News on Business Post